10 Quick Questions with Nia Sioux Frazier
Via @niasioux on Instagram
In the earliest seasons of Lifetime's "Dance Moms," Nia Sioux Frazier was the underdog. She was constantly overlooked by a certain shall-not-be-named teacher, and had a seemingly permanent spot on the bottom of the show's infamous pyramid.
It wasn't until Nia and her mom Holly decided to pursue other creative outlets—singing! music videos! live performances!—that the 15-year-old dancer (she turns 16 next week) got the spotlight she wanted. Today, Nia's a fan favorite far beyond "Dance Moms": Last year, she made her off-Broadway debut in Trip of Love, and next month she'll take her famous death drop on the road with WilldaBeast and Janelle Ginestra as part of the team's #FOLLOWME tour. Catch Nia & co. when the tour kicks off July 28 in L.A.—and get more from her right here, right now. #slay
---
1. What's the first thing you do when you wake up in the morning and the last thing you do before bed every night?
As soon as I wake up, I automatically check my phone. So much can happen overnight, and I want to stay connected. At night, I make sure I put my phone on the charger because I need all the battery life I can get. I cannot start my day at less than 100 percent.

2. What are three things you eat every day?
Egg whites, chicken or fish, and fruit
3. What are three things you can't dance without?
Music, strength, and a hair tie
4. In your very expert opinion, what's the best dance movie of all time?
My all-time favorite movie is The Wiz. I love the choreography and music throughout the movie, especially the scene featuring the song "A Brand New Day." I also recently fell in love with La La Land and would love to do a movie like that one day, with such incredible dancing.
5. If you were given an hour to take class from ANY instructor—living or dead—who would you choose?
That's so hard. Probably Michael Jackson. But Misty Copeland and Debbie Allen are high on my list, too!
6. What's your favorite place you've ever performed?
Performing my first song, "Star In Your Own Life," in Federation Square, Australia, was incredible.
7. What songs are in heavy rotation on your playlist right now?
"Symphony" by Clean Bandit, "Nights With You" by MO, and "Slow Down Love" by Louis the Child
8. Other than dance, what's your favorite way to work out?
I enjoy working out and staying fit. I routinely walk on the treadmill, in addition to working out with my trainer several times a week.
9. What's your favorite way to spend a Sunday?
My perfect Sunday includes relaxing, enjoying a delicious brunch, and staying home with my family.
10. What has been the single greatest moment in your dance career so far?
There have been so many amazing moments, it's hard to pick one. Any situation where I'm learning more about dance will help me with my dance career. Learning from Laurieann Gibson, Cheryl Burke, and James Walski (Trip of Love director & choreographer) would be some of my greatest highlights. They were huge moments for me, and the lessons learned are helpful in life and dance.
Much of Janelle Ginestra's career has been about helping others shine. She's dedicated herself to supporting and cheerleading her partner, WilldaBeast Adams; the emerging talents in their dance company, ImmaBEAST; and the countless dancers she inspires at master classes and conventions. Her YouTube channel has become a launching pad for young talents like "Fraternal Twins" Larsen Thompson and Taylor Hatala, thanks to viral videos featuring Ginestra's creative vision.
But Ginestra's a skyrocketing success in her own right—an in-demand choreographer, a social media influencer, and a dance entrepreneur, building a legacy one eight-count at a time. It's time for her turn in the spotlight. And she's more than ready. "I want to be a legend in whatever I do," she says. We'd argue that she already is.
Keep reading...
Show less
For more on choosing whether to compete or not, click here.
I started dance classes at a young age. By the time I was 3, I was training at The Dance Club, and I grew up there. I started with the basics—ballet and jazz—and eventually added tap, tumbling, contemporary, and hip hop.
Early on, I did compete. I remember my first time: I did a trio at a small local competition, and it got first place. The trophy was as tall as I was, and I loved it. I attended conventions as a mini, and had the opportunity to take classes from Travis Wall, Sonya Tayeh, Andy Pellick, and Joey Dowling-Fakhrieh. There was so much variety—I was in awe.
Keep reading...
Show less
For more on choosing whether to compete or not, click here.
My mom was a dancer growing up, and she went on to become a dance teacher, so I've really grown up in the studio. I started classes when I was 2, and by the time I was 9, I was training at The Dance Club and knew I wanted to dedicate all my time to dance.
Keep reading...
Show less
Win It
Oct. 13, 2017 04:31PM EST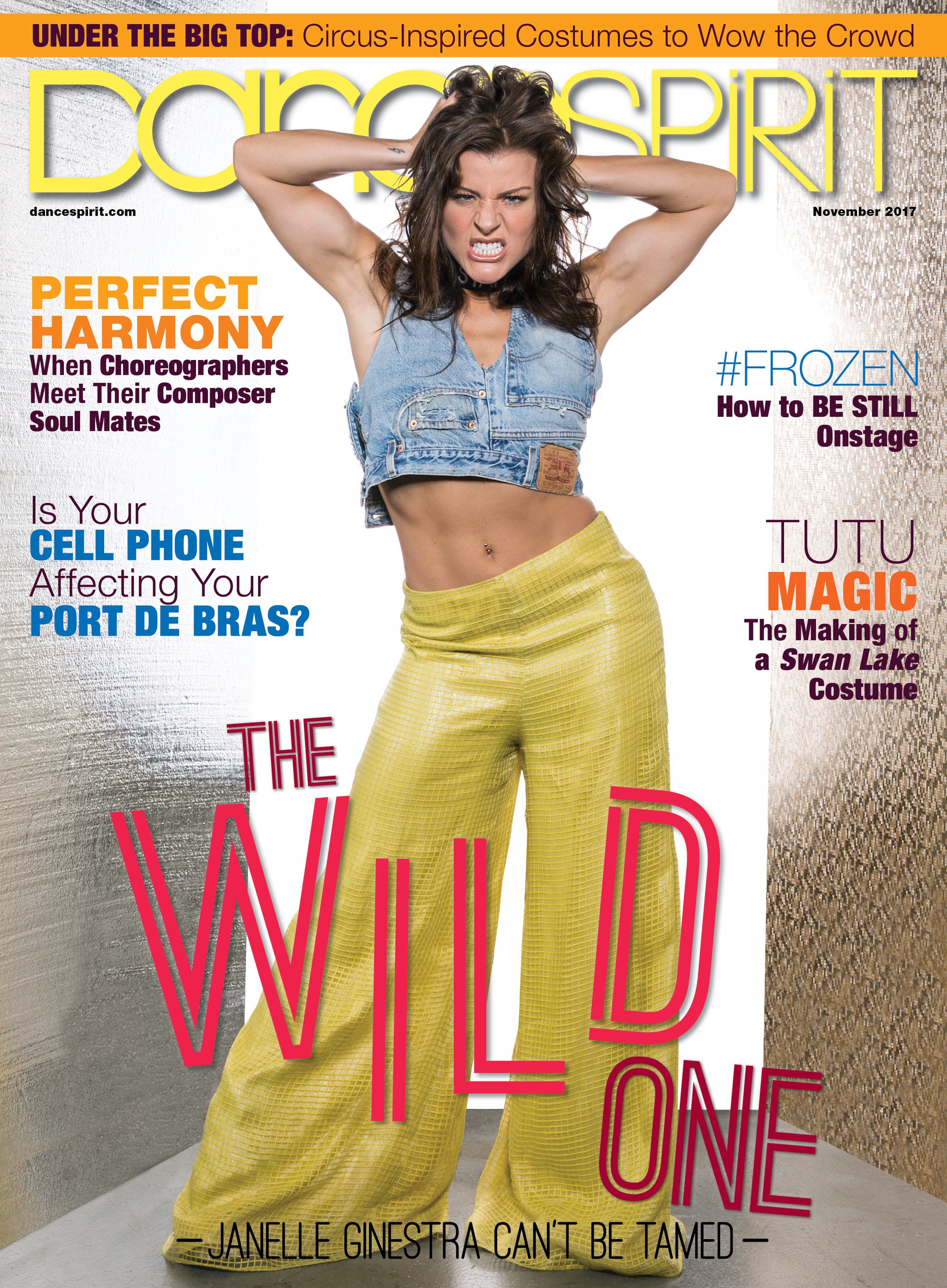 Get Dance Spirit in your inbox