10 Quick Questions with Robert Roldan
Drew Herman/FOX
When Robert Roldan burst onto the "So You Think You Can Dance" scene during Season 7, the world fell in love. (That "Fix You" duet with Allison Holker still gives us chills.) And we fell in love all over again when he appeared as an All-Star last season alongside mini-me JT Church. Now, 26-year-old Roldan is gracing the "SYT" stage yet again as an All-Star on Season 14, premiering Monday, June 12. "I'm so excited to be back this year, and to have another season to explore and find new memories, lessons, and emotions through dance," Roldan told DS. "And I'm excited to have another person to work with who will get to share these memories, lessons, and emotions." Here's what Roldan had to say about his go-to foods, his favorite choreographer, and his career highlights.
---
1. What's the first thing you do when you wake up in the morning, and what's the last thing you do before bed every night?

The first thing I do when I wake up is hopefully not miss my alarm! Then I rub my eyes so I can see my phone to play music. It's my favorite way to start my day.
2. What are three things you eat every day?

Chicken, bananas, and eggs
3. What are three things you can't dance without?

Water, layers of clothes to get warm, and deodorant
4. In your very expert opinion, what's the best dance movie of all-time?

Singin' in the Rain. It's classic, and will always have an influence on dance.
5. If you were given one hour to take class from any instructor, who would you choose?

Mandy Moore. I've learned so much from her, and I never stop learning from her. She's one of the best teachers the dance community has and will ever have.
6. What's your favorite place you've ever performed?

It's a tie—hopefully that's allowed! My first is Radio City Music Hall, and my second would be performing at the Super Bowl with Katy Perry.
7. What songs are in heavy rotation on your playlist right now?

"LOVE" by Kendrick Lamar, "In the Morning" by NAO, "Wanna Be" by Betty Who, "I Would Die For You" by Prince, and "We Will Run" by Jens Kuross
8. Other than dance, what's your favorite way to break a sweat?

I go to the gym for a good workout. I lift weights and do cardio, even though I don't actually want to do cardio. I do it because it's very good for you.
9. What's your favorite way to spend a Sunday?

Being outside. I love hikes, parks, eating lunch outdoors, and the beach—anything that gets me outside.
10. What has been the single greatest moment in your dance career so far?

It's hard to pinpoint one thing to be the greatest moment because I value different things about each job and project. But if I have to pick one, I would say "So You Think You Can Dance." It's been a part of my life for almost 10 years now, and I still love every second of it.
(From left) Mean Girls dancers Riza Takahashi, Ben Cook, Kamille Upshaw, Jonalyn Saxer, DeMarius R. Copes, and Stephanie Lynn Bissonnette (photos by Erin Baiano)
Get in, losers. We're going to Broadway.
OK, not losers, actually—more like the bajillion die-hard fans of Tina Fey's 2004 cult hit Mean Girls, who've been wearing pink every Wednesday since a musical adaptation of the film was first teased back in 2013.
Now their world is like a cake filled with rainbows and smiles, because Mean Girls the musical, which had a trial run in Washington, DC, last fall, is set to open at Broadway's August Wilson Theatre April 8. And in a very grool twist, it turns out the show—with direction and choreography by Casey Nicholaw and a book by Fey herself—is delightfully dancey.
Keep reading...
Show less
Screenshot form YouTube
What do you get when a hoard of dancers collaborate to the catchy tune of "Love Somebody," by the band Frenship? The most epic dance party ever, of course! Said dance party was produced by the talented Michael Riccio, who's performed in feature films, including "Confessions of a Teenage Drama Queen" and "Shrek Forever After."
Keep reading...
Show less
Alicia Vikander in Tomb Raider (Warner Brothers)
Keep reading...
Show less
Quiz
Nov. 30, 2017 10:41AM EST
University of Minnesota Dance Team (courtesy University of Minnesota)
They say there's no "I" in "team"—and nowhere is that truer than the world of college dance teams, where precision reigns, uniformity is key, and a single misstep from any given "I" can cost a group a championship trophy. So it's unsurprising that securing a spot on one of the best dance teams in the country is no easy feat.
Members of these highly athletic teams rehearse for hours every week—on top of academic classes and commitments—and perform at football and basketball games, annual concerts, and nationally televised competitions (hi, ESPN). And "no I" rule notwithstanding, each of these top teams is made up of highly trained, highly technical, highly hard-core individuals, who come together to create a ready-for-victory pack.
These six teams aren't one-off success stories—they're consistently strong, and earn the top spots at major competitions like UDA and NDA nearly every year. Up for the challenge? Here's what to know before you go to auditions.
Keep reading...
Show less
courtesy ADCC
Are you a high school senior who's been accepted to a four-year accredited college or university program? Congrats! Within the 2017-2018 season, have you competed in events run by at least two of the organizations in the above graphic? Double congrats, because the Association of Dance Conventions and Competitions, or ADCC for short, wants to give you $1,000 (!!) towards college tuition.
Keep reading...
Show less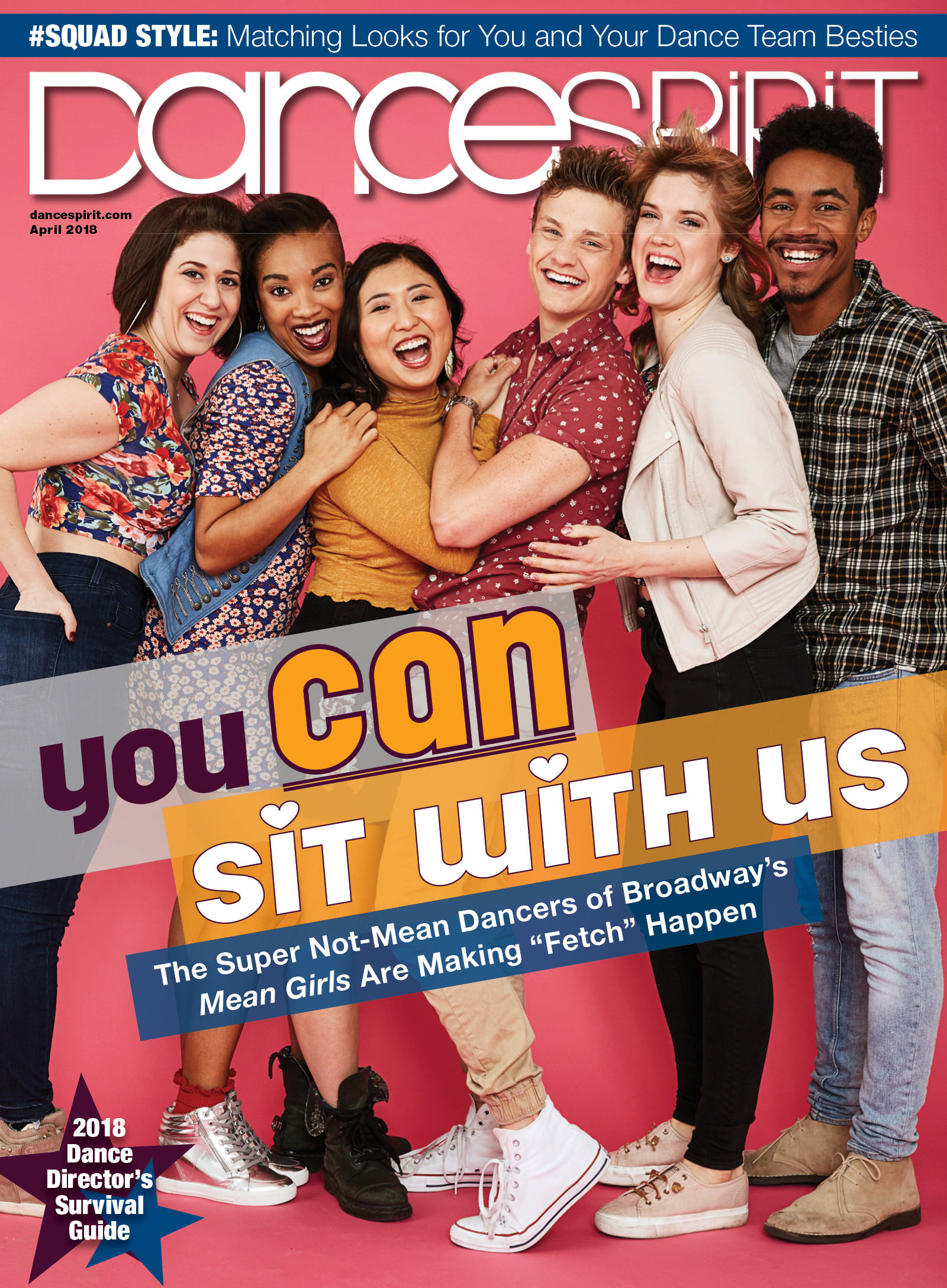 Get Dance Spirit in your inbox