10 Quick Questions with Robert Roldan
Drew Herman/FOX
When Robert Roldan burst onto the "So You Think You Can Dance" scene during Season 7, the world fell in love. (That "Fix You" duet with Allison Holker still gives us chills.) And we fell in love all over again when he appeared as an All-Star last season alongside mini-me JT Church. Now, 26-year-old Roldan is gracing the "SYT" stage yet again as an All-Star on Season 14, premiering Monday, June 12. "I'm so excited to be back this year, and to have another season to explore and find new memories, lessons, and emotions through dance," Roldan told DS. "And I'm excited to have another person to work with who will get to share these memories, lessons, and emotions." Here's what Roldan had to say about his go-to foods, his favorite choreographer, and his career highlights.
---
1. What's the first thing you do when you wake up in the morning, and what's the last thing you do before bed every night?

The first thing I do when I wake up is hopefully not miss my alarm! Then I rub my eyes so I can see my phone to play music. It's my favorite way to start my day.
2. What are three things you eat every day?

Chicken, bananas, and eggs
3. What are three things you can't dance without?

Water, layers of clothes to get warm, and deodorant
4. In your very expert opinion, what's the best dance movie of all-time?

Singin' in the Rain. It's classic, and will always have an influence on dance.
5. If you were given one hour to take class from any instructor, who would you choose?

Mandy Moore. I've learned so much from her, and I never stop learning from her. She's one of the best teachers the dance community has and will ever have.
6. What's your favorite place you've ever performed?

It's a tie—hopefully that's allowed! My first is Radio City Music Hall, and my second would be performing at the Super Bowl with Katy Perry.
7. What songs are in heavy rotation on your playlist right now?

"LOVE" by Kendrick Lamar, "In the Morning" by NAO, "Wanna Be" by Betty Who, "I Would Die For You" by Prince, and "We Will Run" by Jens Kuross
8. Other than dance, what's your favorite way to break a sweat?

I go to the gym for a good workout. I lift weights and do cardio, even though I don't actually want to do cardio. I do it because it's very good for you.
9. What's your favorite way to spend a Sunday?

Being outside. I love hikes, parks, eating lunch outdoors, and the beach—anything that gets me outside.
10. What has been the single greatest moment in your dance career so far?

It's hard to pinpoint one thing to be the greatest moment because I value different things about each job and project. But if I have to pick one, I would say "So You Think You Can Dance." It's been a part of my life for almost 10 years now, and I still love every second of it.
Much of Janelle Ginestra's career has been about helping others shine. She's dedicated herself to supporting and cheerleading her partner, WilldaBeast Adams; the emerging talents in their dance company, ImmaBEAST; and the countless dancers she inspires at master classes and conventions. Her YouTube channel has become a launching pad for young talents like "Fraternal Twins" Larsen Thompson and Taylor Hatala, thanks to viral videos featuring Ginestra's creative vision.
But Ginestra's a skyrocketing success in her own right—an in-demand choreographer, a social media influencer, and a dance entrepreneur, building a legacy one eight-count at a time. It's time for her turn in the spotlight. And she's more than ready. "I want to be a legend in whatever I do," she says. We'd argue that she already is.
Keep reading...
Show less
Win It
Oct. 13, 2017 04:31PM EST
Week five of "Dancing with the Stars" proved to be one of the best weeks of the season so far. (And we're not just saying that because Mickey made a cameo debut on the piano during one of the routines—although that certainly didn't hurt!) Everyone brought their A-game, and with such a fun theme the contestants were able to really let their guards down. There was true sincerity in their dancing that we hadn't seen before. But not all Disney stories end with a "happily ever after," and one couple still had to hang up their dancing shoes.
If there's one week you should watch all the routines of it's undoubtedly this one... But, ICYMI, scroll below for our highlights of the night.
Keep reading...
Show less
Via Facebook
Almost a month out, Puerto Rico continues to suffer the devastating aftereffects of Hurricane Maria. Many of the island's residents still lack power, clean water, and safe housing. Ballet classes? For Puerto Rican dance students, they must feel like an impossible luxury.
But a dance studio in Florida is working to allow a group of young Puerto Ricans to continue their training. And it needs your help.
Keep reading...
Show less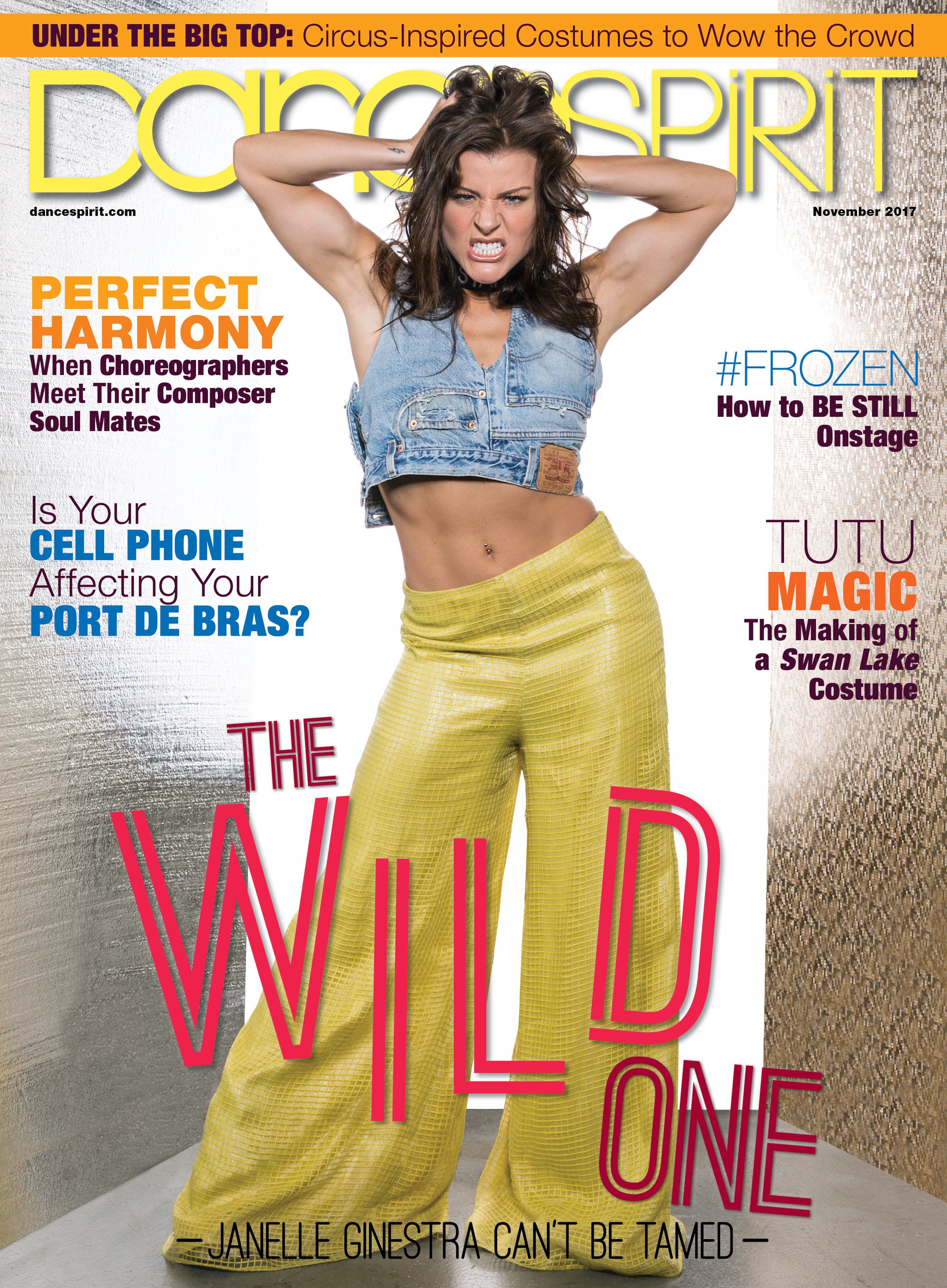 Get Dance Spirit in your inbox