10 Things We Learned From "All the Right Moves" Episode 2
"Unless your name is Beyoncé and you become a black woman, I'm not dancing backup next to you." —Nick Lazzarini, Voice of Reason, "All the Right Moves"
Drama, drama, drama. Travis, Travis, Travis. Taja, Taja, oh man, Taja.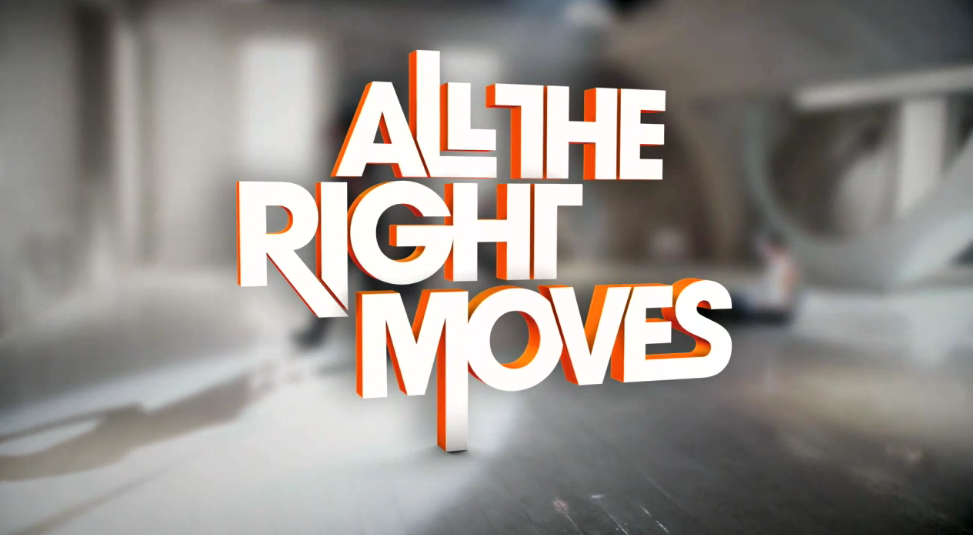 It's only the second episode of the season and already the power struggle between Shaping Sound co-founders Travis, Teddy and Nick is proving to be, well, a struggle. Did we mention this episode is called "Submission Impossible?" That's catchy and intriguing. But it wouldn't make for good television without some serious boy drama, a hefty dose of eye candy (don't be afraid of your emotions, Kyle—we're here for you and we're ready to listen) and Taja Riley getting pulled over by the cops.
Let's do this...
The 10 Lessons We Learned From "All the Right Moves" Episode 2: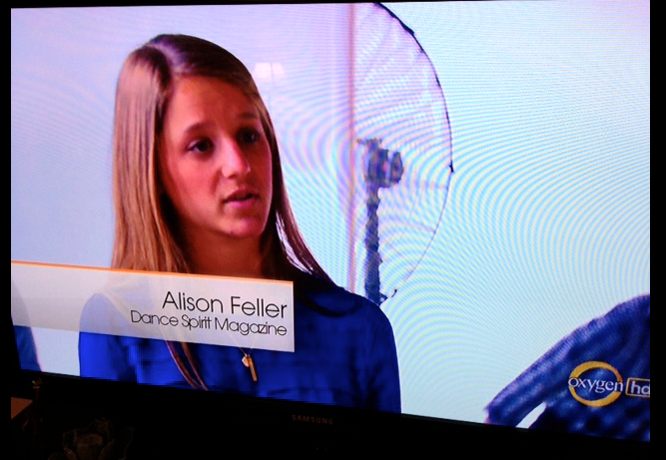 1. Dance Spirit stole the show. Oh sorry, is now not the time for shameless self-promotion? Well clearly we were just a little excited about this particular episode, because it's the one featuring Shaping Sound's May/June cover shoot! We enjoyed our few minutes of fame.
2. Nick Lazzarini is the "All the Right Moves" voice of reason. The first time I saw Nick perform live, he was leading a group of minis at JUMP Nationals in NYC. He was wearing a caveman suit and running around on the stage like a crazy person with a stick. It was incredible. The kid's got charisma. But turns out, Nick can take the occasional break from his hilarious one-liners to impart some sanity and sage wisdom on his friends. He also has the best line of the entire show: "Shaping Sound is doing a photo shoot with one of the biggest dance magazines there is: Dance Spirit magazine." And toward the end of the episode, when he confronts Mr. "Passive Aggressive" Travis (Nick's words, not ours!), he tells it like it is: "We get it. You're a superstar celebrity. But at the end of the day, it's not just about you." We like that Nick got everyone to talk it out though, and eventually peace was restored in friendship land.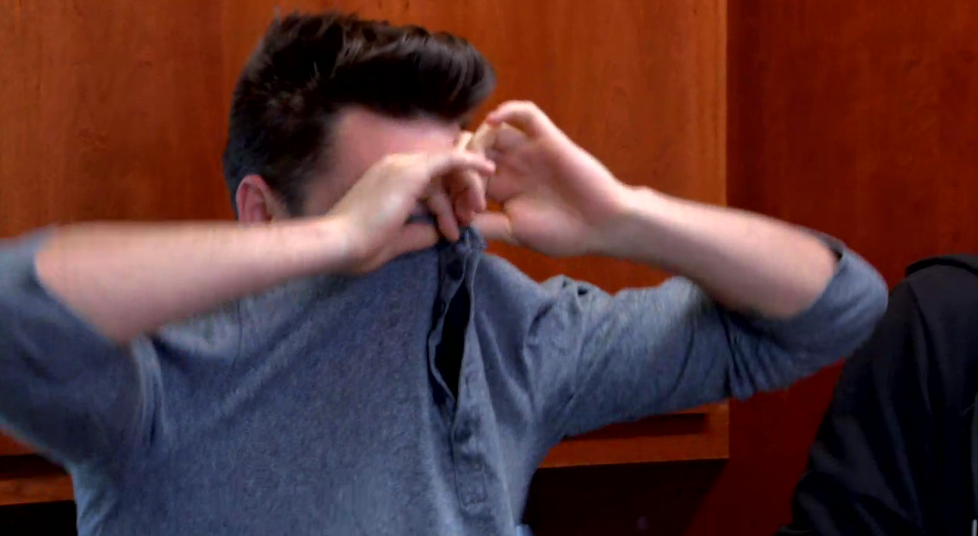 3. You can be "broke" and still have a sick house. Right? Why had no one told me this until now? The guys joke about having no money and being struggling dancers and whatever, and yet they live in this totally insanely awesome house in L.A. The kitchen seems fancy and there's a pool and a waterfall and a hammock. At the end of the episode Travis dramatically squeals, "Why is life so hard?!" Um, Travis, it's not. You have marble countertops. That's a major life win right there! We're jealous.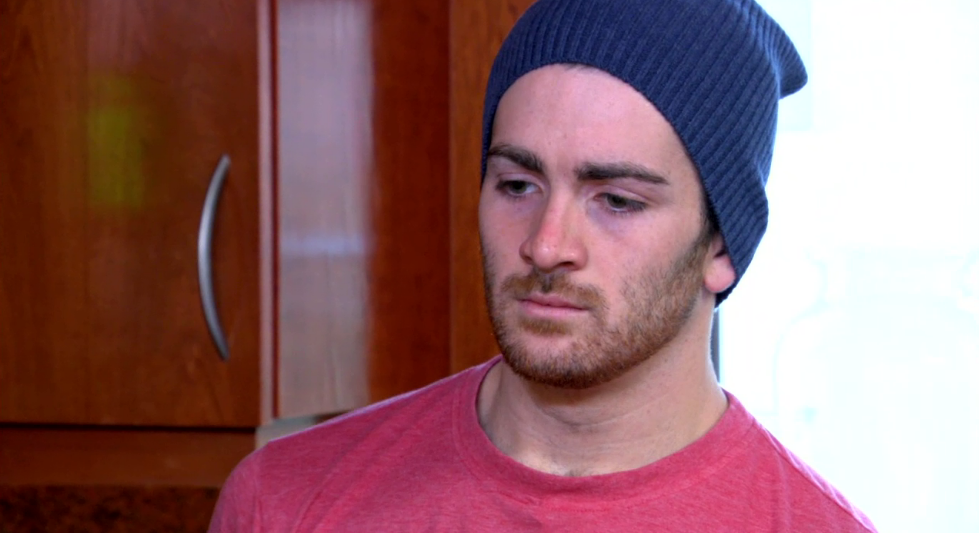 4. Reality TV is absolutely "real." No, I'm kidding. Haha. LOL. Right? I don't know. But seriously, on the "real" thing: Did anyone else find the "Travis, can I get your advice?" exchange between Teddy and Travis at the shoot to be straight-up painful to watch? It just didn't seem genuine. Was the situation legit? Sure, maybe. But did it come across like that was the fourth time that scene was "happening in real life?" Yes. Yes it did.
5. Teddy wants to be a choreographer on "So You Think You Can Dance." Don't we all? Teddy is an awesome choreographer. He's really talented, he sees movement in a unique way and I would love to see what he could do with two young dancers on the show (give him Audrey and whatever guy, I don't even care, yay Audrey!). But I worry about Teddy's intentions, and I worry that he only wants to do "SYTYCD" to boost his own fame and popularity in the shadow of Travis's. Nick has done (and won) the show, Travis is basically the show's superstar love child—but Teddy has no claim to "SYTYCD" fame. So he wants it. I'm cool with ambition, but I wish Teddy had chosen something else. Like maybe "Bunheads." Or "Masterchef." (Not really, but you get what I'm saying.)
Teddy is creative, and he is unique—but setting out to do the same thing Travis has already done isn't going to set him apart. It's just going to keep him in that elusive Travis Shadow Land, and I hear that's a scary place to be. Like the dark part of town in The Lion King.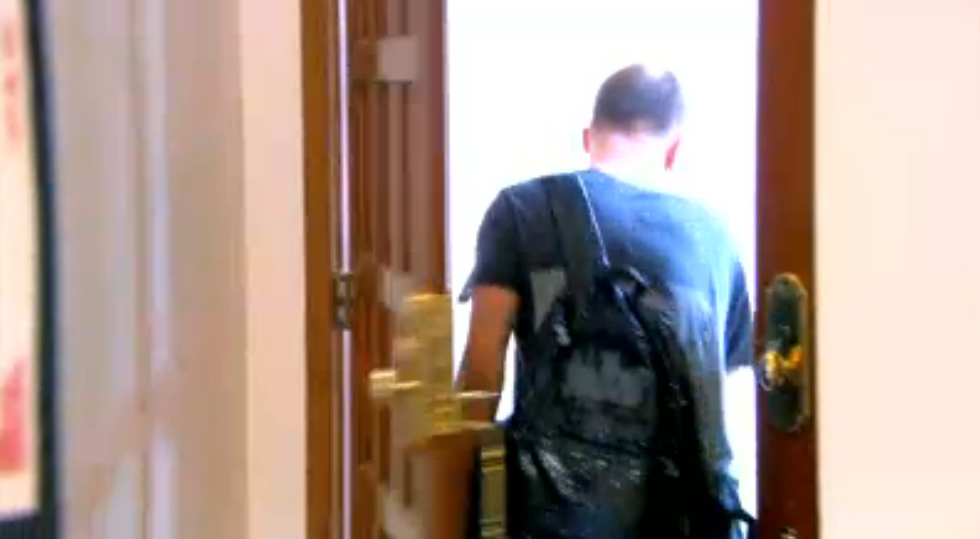 6. If you're going to make a dramatic, "I'm out of here and I hate you all" exit, make sure you do so while wearing a sequined backpack. It's really the only way to get your point across effectively. Well played, Travis. I'm honestly obsessed with that backpack and I want it. Later in the episode, Nick wears what I believe to be a sequined tank top. Suddenly I'm re-thinking my entire wardrobe and all of my life choices that haven't previously involved mass sequin appeal.
7. tWitch and Allison Holker are dating. "ATRM" claims this is the couple's big reveal and they're doing their first dance together and blah blah blah. Sorry, "ATRM." Beat ya to it.
8. If you get the chance to choreograph for Madonna, you should do something different. "She wants something new, something innovative, something different," agent Shayna Brouillard tells Travis. And yet...I was a little underwhelmed by the submission Travis put together. I get that he was channeling Madonna, but he was channeling what Madonna has already seen and done...in the 1980s.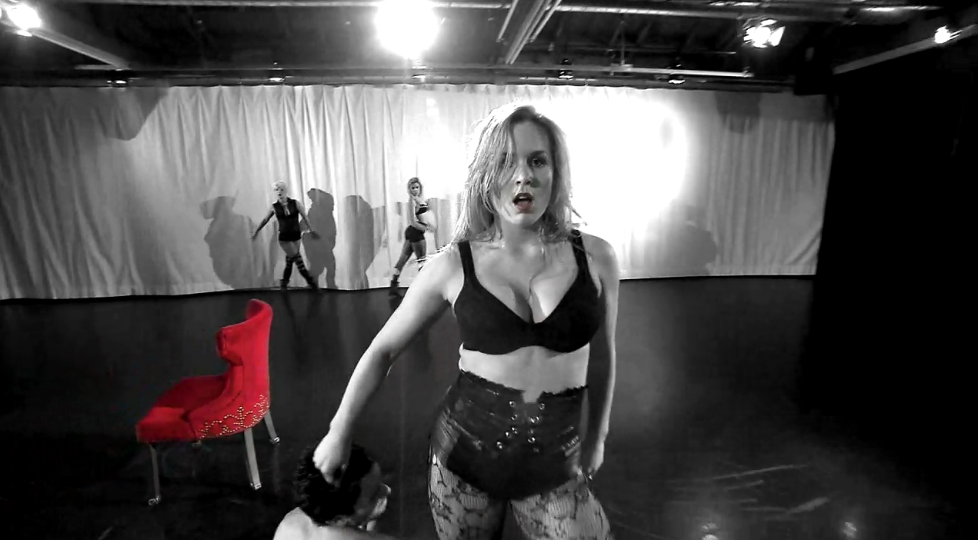 The whole vampy, fishnet-wearing, boob-touching dominatrix thing has been done. I wish Travis had branched out more and created something new instead of just going straight along the expected route. We know he has more to offer—let's see it!
9. Travis has to chill. I was getting worked up just watching him get worked up. Yeah, it's a totally stressful situation, having to prepare a Madonna submission in something like 8.5 minutes. But focus, buckle down and work with the great dancers you have, Travis. Stop worrying about who's not there (oh, Taja) and what's not looking good and all that jazz. Take a breath. In fact, take like 16 breaths. Slow down, and the choreography will flow. Promise. You're good at what you do. Roll with it.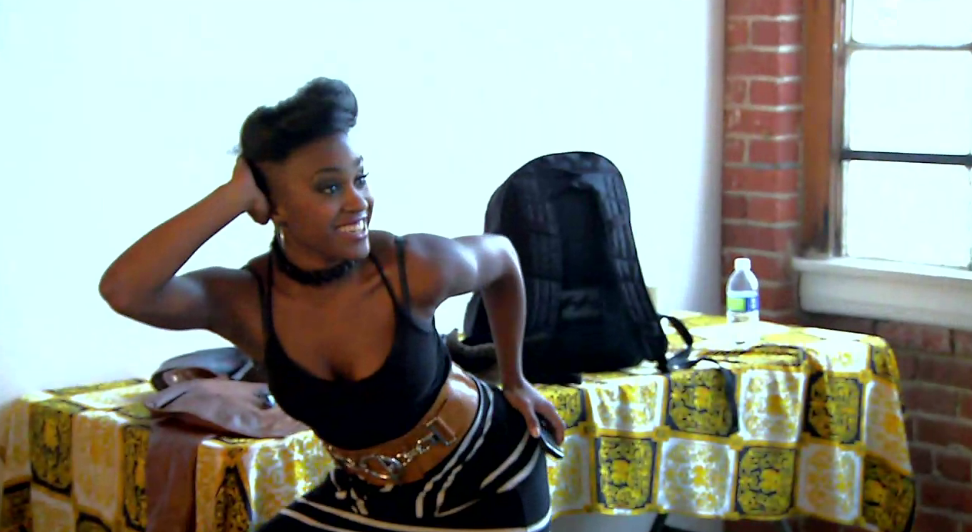 10. Some things will never change, and those things include Taja's interactions with the law. The first time we met Taja was at a photo shoot in L.A. in 2010. (We shot her with "Glee" star Heather Morris and "SYTYCD" alum Lauren Gottlieb—fun!) Taja ended up being several hours late to the shoot. Why? Because she got pulled over...while driving with a suspended license.
Wait!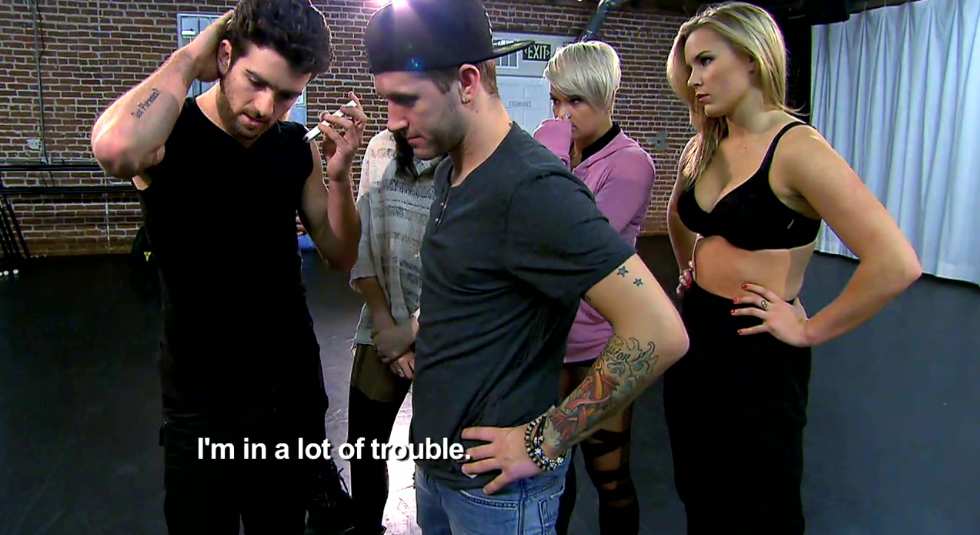 Isn't that precisely what happened on last night's episode of "ATRM" as well? Seriously girl, get the driving issues figured out, stop getting pulled over and maybe learn to embrace public transportation a little bit. Because in the meantime, you're really messing with everyone else's schedules...and we're slightly worried you're going to end up in jail someday.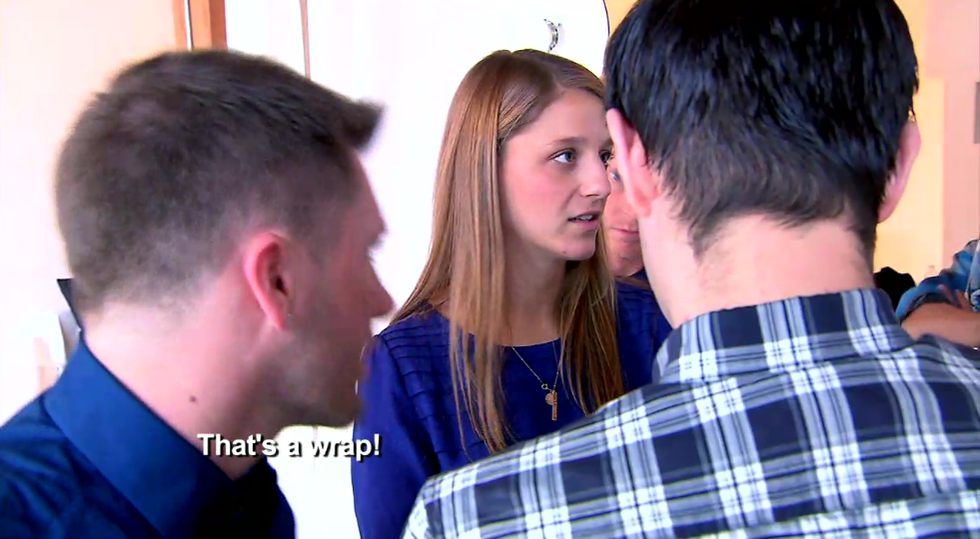 What'd you think of last night's episode of "ATRM?" Is it living up to your expectations? Do you wish Kyle would focus less on his acting and more on taking off his shirt? What'd you think of both Travis and Teddy's respective submissions (which were not, apparently, impossible)?
Sound off in the comments and we'll see you right back here next week!
What's more daunting than getting into your dream college dance program? Figuring out how you'll cover the costs of tuition, room and board, incidental expenses and more. Here's the good news: The right scholarship(s) can bring your dream school well within reach.
Look Around, Look Around
Scholarship applications are due between the fall of senior year and graduation time, so familiarize yourself with funding opportunities during the spring of junior year. And there are a lot of opportunities out there, says Kate Walker, chair of dance at Booker T. Washington High School for the Performing and Visual Arts in Dallas, TX. "A lot of school guidance counselors now have software that automatically matches you with scholarships," she says.
Seek out scholarships on your own, too. According to Walker, "a lot of corporations are required to have some community engagement, including offering scholarships, so research corporations in your community." Your parents' employers might offer assistance too, says Doug Long, an academic and college counselor at Interlochen Arts Academy in Interlochen, MI. "They might have scholarships you can apply for just because your parent works there."
Other sources of grant money you won't have to pay back (as you would a loan)? The YoungArts Foundation; competitions/conventions, like New York City Dance Alliance; and the university or dance department you're applying to. Even some scholarships aimed at athletes are open to dancers!
Apply Yourself
A winning scholarship application involves a fair amount of paperwork, especially if the organization requires you to show financial need. In addition, certain scholarships ask for the College Board's CSS/Financial Aid Profile, which gives the awarding organization a more complete picture of your family finances.
Other ingredients of a successful scholarship application include recommendation letters, a dance and/or academic resumé and an essay or statement of purpose. Treat these components just like college applications: Have multiple trusted adults proofread your materials, and ask for recommendation letters or transcripts long before deadlines.
A note for non-dance scholarships: Including objective measures of achievement can only help you. "List national recognitions, like YoungArts or other competitions," says Long. "That shows the scholarship committees that people at high levels have acknowledged you as an artist of quality." And don't forget who your audience is. "Especially in writing samples, make sure you paint a vivid picture for your reader," Walker says. "Don't assume they know about all the things—like barre every day—that we as dancers take for granted."
No award amount is too small to be worth your time and effort. As Walker says, "Don't pooh-pooh a couple hundred dollars in award money, because any scholarship is funding that you didn't have yesterday."
A version of this story appeared in the July/August 2017 issue of Dance Spirit with the title "All Aboard the Scholar-ship."
Every ballet dancer knows the time, sweat, and occasional tears the art form demands. But many non-dancers are clueless about just how much work a ballet dancer puts into perfecting his or her dancing. So when the mainstream crowd recognizes our crazy work ethic, we'll accept the round of applause any way it comes—even if it comes via four men in tutus. Yep, we're talking about "The Try Guys Try Ballet" video.
Keep reading...
Show less
(via YouTube)
Remember that fabulous old-school clip of dancers tapping in pointe shoes that Tabitha and Napoleon D'umo brought to our attention back in March? As we mentioned then, toe-tap dancing was actually super popular back in the 1920s and 30s—which means there are more videos where that one came from. And because #ToeTapTuesday has a nice ring to it, we thought we'd take this opportunity to introduce you to Dick and Edith Barstow, a toe-tapping brother and sister duo from that era who are nothing short of incredible:
Keep reading...
Show less
(Adam Rose/FOX)
Guess who's back? Back again? The Academy's back! Tell a friend.
After one day at The Academy, the All Stars have successfully taken the Top 100 down to 62. But their work is just getting started: Now they need to keep narrowing the field to a Top 10, ultimately deciding who each will partner with during the live shows.
Keep reading...
Show less


Get Dance Spirit in your inbox