How To
Sep. 26, 2017 12:55PM EST
3 Networking Tips That Will Help You Make Lasting Dance Connections
Nick Young's tap company, Rhythmatic, performing at Dance Excellence (photo by Cheyenne Nugent, courtesy Nick Young)
When Yesenia Ayala started taking Joshua Bergasse's classes at Steps on Broadway and Broadway Dance Center, she had no idea it would eventually lead to her Broadway debut. After a few classes, Bergasse pulled her aside and asked her to send him a resumé and headshot. That soon led to dancing in Bombshell: In Concert, which Bergasse choreographed. After that, Bergasse recognized her when she went to auditions. "The relationship kept getting built on those moments of seeing each other," she says. And that relationship helped her get cast in the off-Broadway production of Sweet Charity, which led to her big break in Charlie and the Chocolate Factory on Broadway—both choreographed by Bergasse.
Ayala's dream-come-true story proves how important networking can be in building a dance career. Networking might look a bit different depending on whether you're a commercial dancer, a Broadway baby, or a ballerina, but it plays an important role for all types of dancers. And while the term "networking" might make you think of over-the-top self-promotion, it's really about making connections over time. "Networking is one of the most instrumental parts of building a good career," says Doug Baum, a dancer with Complexions Contemporary Ballet. "You never know when someone might have a job for you. The dance world is small."
---
Introduce Yourself
OK, so having connections is key—but how do you make them? The first step is actually pretty straightforward: JC Gutierrez, director and senior agent at McDonald/Selznick Associates, suggests that "at a class or a competition, the best thing someone can do is to introduce themselves to the choreographer."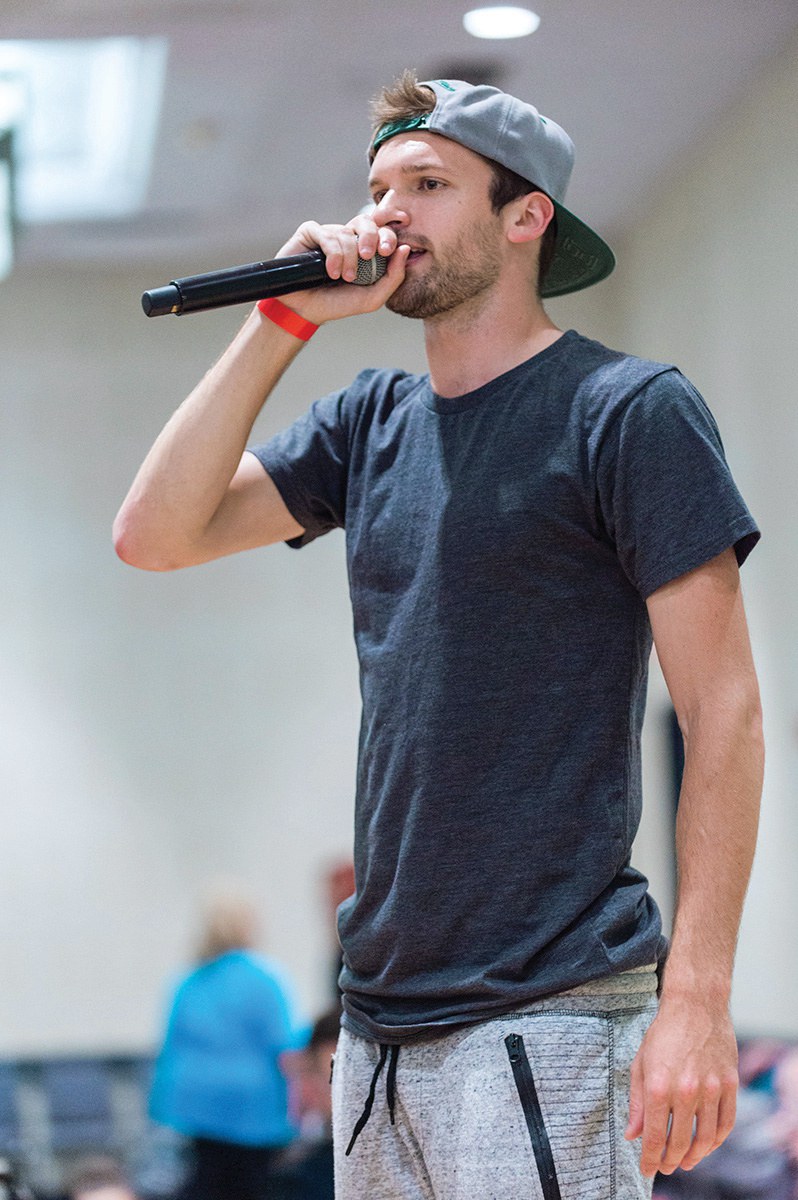 Nick Young teaching at Dance Excellence (photo Nugent, courtesy Young)
Make sure to keep it simple, though: Conventions and workshops are busy scenes. Choreographer Mandy Moore, whom you know from her work on "So You Think You Can Dance" and movies like La La Land, says dancers should "avoid trying to buddy up or get personal info." Instead, she advises, "it's best to just introduce yourself and let me know when I might see you again, or what agency you're with."
Make It Last
Once you've made a connection, allow it to develop organically. Forcing things, or trying to be too close too fast, can seem disingenuous or fake. Nick Young first met tap teacher and choreographer Danny Wallace at New York City Dance Alliance when he was only 12 years old. Over the next few years, Young continued to take his classes and Wallace started to take Young under his wing as a mentee. Eventually, that relationship led to performance opportunities for Young, including Tap City in NYC and the Dizzy Feet gala in L.A. Wallace also performed with Young's tap company, Rhythmatic, this past summer.
Think Beyond the Studio
While classes, competitions, and conventions are the most obvious places for dancers looking to network, Gutierrez reminds his clients that these aren't the only places you might meet people. He says dancers should be prepared to chat at agency events, award shows, and industry gatherings like Choreographer's Carnival in L.A. "I've had clients get booked on jobs just because we've been out in a social setting and they get to talking and exchange information," he says.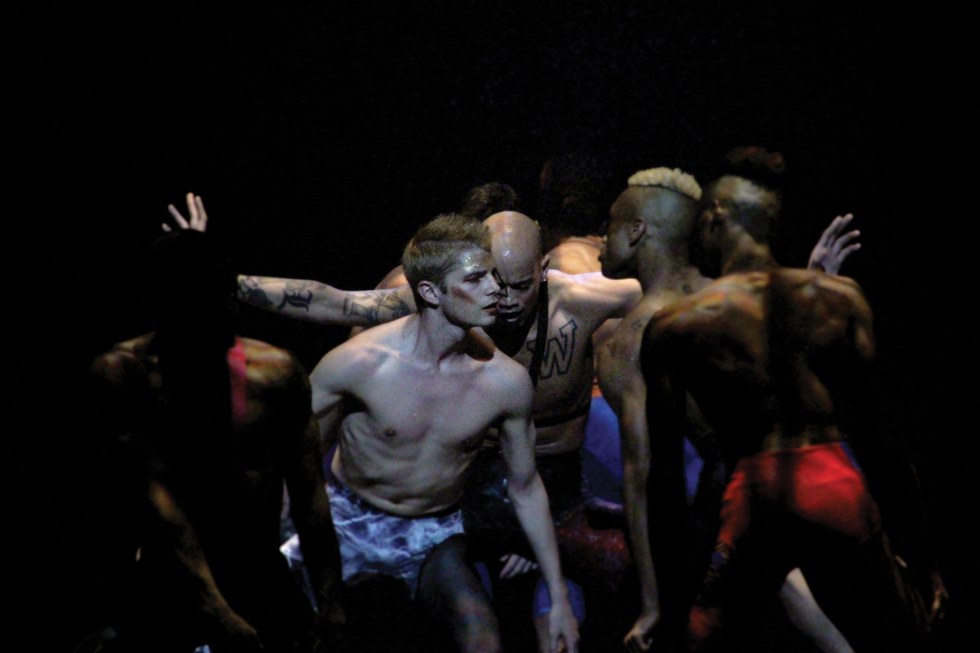 Doug Baum in "StarDust," with Complexions Contemporary Ballet (photo by Breeann Burr, courtesy Gogo Public Relations)
For ballet and modern companies, networking is less about connecting to book a specific gig, and more about making sure a director or choreographer is familiar with your work before an audition. A few years before Baum auditioned for Complexions, he met Complexions co-director Desmond Richardson, who was watching his dance class. When Baum ran into Richardson a few years later at their manager's party (they share the same one!), choreographer Francesca Harper introduced Baum to Richardson, who told him to audition for Complexions. Baum says having that familiarity was a big plus going into the audition: "Directors want to hire somebody that they're confident in because they already know your abilities and who you are as a person."
Much of Janelle Ginestra's career has been about helping others shine. She's dedicated herself to supporting and cheerleading her partner, WilldaBeast Adams; the emerging talents in their dance company, ImmaBEAST; and the countless dancers she inspires at master classes and conventions. Her YouTube channel has become a launching pad for young talents like "Fraternal Twins" Larsen Thompson and Taylor Hatala, thanks to viral videos featuring Ginestra's creative vision.
But Ginestra's a skyrocketing success in her own right—an in-demand choreographer, a social media influencer, and a dance entrepreneur, building a legacy one eight-count at a time. It's time for her turn in the spotlight. And she's more than ready. "I want to be a legend in whatever I do," she says. We'd argue that she already is.
Keep reading...
Show less
Win It
Oct. 13, 2017 04:31PM EST
Daphne Lee is a queen, and not just in the "OMG Girl Boss Alert" sense of the word. She's an actual queen—a beauty queen. Crowned Miss Black USA in August, she's been doing double duty as she continues to dance with the Memphis based dance company, Collage Dance Collective. Lee's new title has given her the means to encourage other black girls and boys to pursue their dreams, while also pursuing dreams of her own. The scholarship money awarded with the pageant title will assist her as she earns a Masters of Fine Arts degree at Hollins University.
Keep reading...
Show less
When a choreographer finds a composer whose music truly inspires her, it can feel like a match made in dance heaven. Some choreographers work with the same composers so frequently that they become known for their partnerships. New York City Ballet soloist and resident choreographer Justin Peck, for example, has tapped composer Sufjan Stevens numerous times (last spring, the two premiered The Decalogue at NYCB, to rave reviews); L.A. Dance Project's Benjamin Millepied's working relationship with composer Nico Muhly has spanned a decade and two continents; and when tap dancer Michelle Dorrance premiered the first-ever Works & Process Rotunda Project, a site-specific work for New York City's Guggenheim Museum, last year, percussionist Nicholas Van Young was by her side as an equal partner. Successful collaborations require compatibility between artists, direct and honest communication, and flexible, open minds. But when the stars align, working with a composer can be extremely rewarding.
Keep reading...
Show less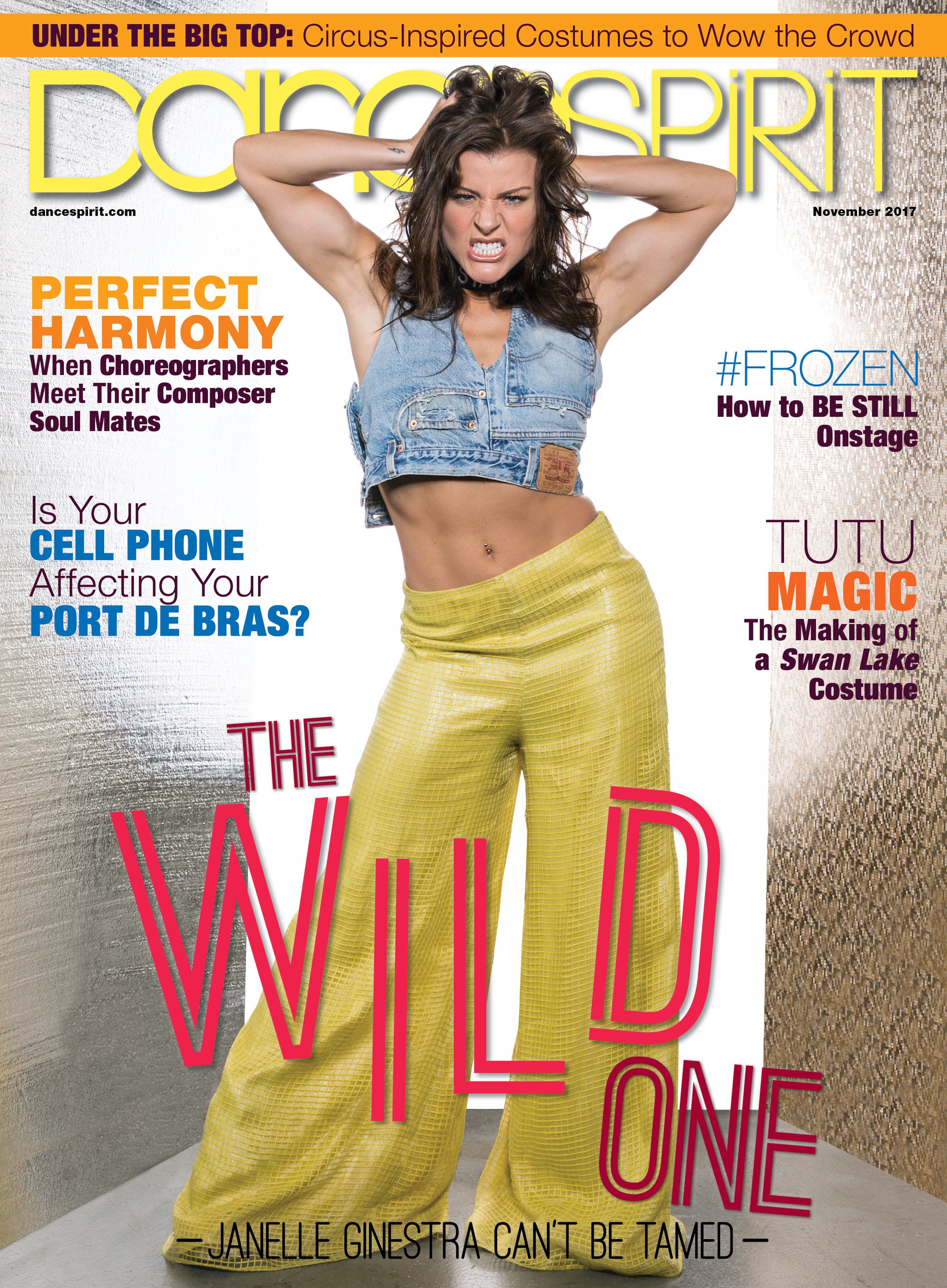 Get Dance Spirit in your inbox