From Competitions to Campus: How 4 Comp Stars Made the Leap
Mattie Love in class on the New York City Dance Alliance tour (photo by Evolve Photo & Video, courtesy Mattie Love)
Considering a dance degree to build on your competition experiences? DS caught up with comp-circuit stars who chose higher ed to learn the advantages of transitioning from comp kid to college kid.
---
Ability to Pick Up New Genres
"Because I'd been exposed to so many different genres—hip hop, theater, contemporary, and ballet—I was able to pick up new styles quickly in college, and movement came more naturally to me." —Mattie Love, 2010 NYCDA National Teen Female Outstanding Dancer and Marymount Manhattan College class of 2016
"All of us from studio backgrounds have broad stylistic experiences, and versatility is important in college because it opens doors. You don't want to have a door closed because you never dabbled in one particular style." —Jake Tribus, 24 Seven Dance Convention's 2013 National Teen Male Non-Stop Dancer and University of Southern California Glorya Kaufman School of Dance class of 2020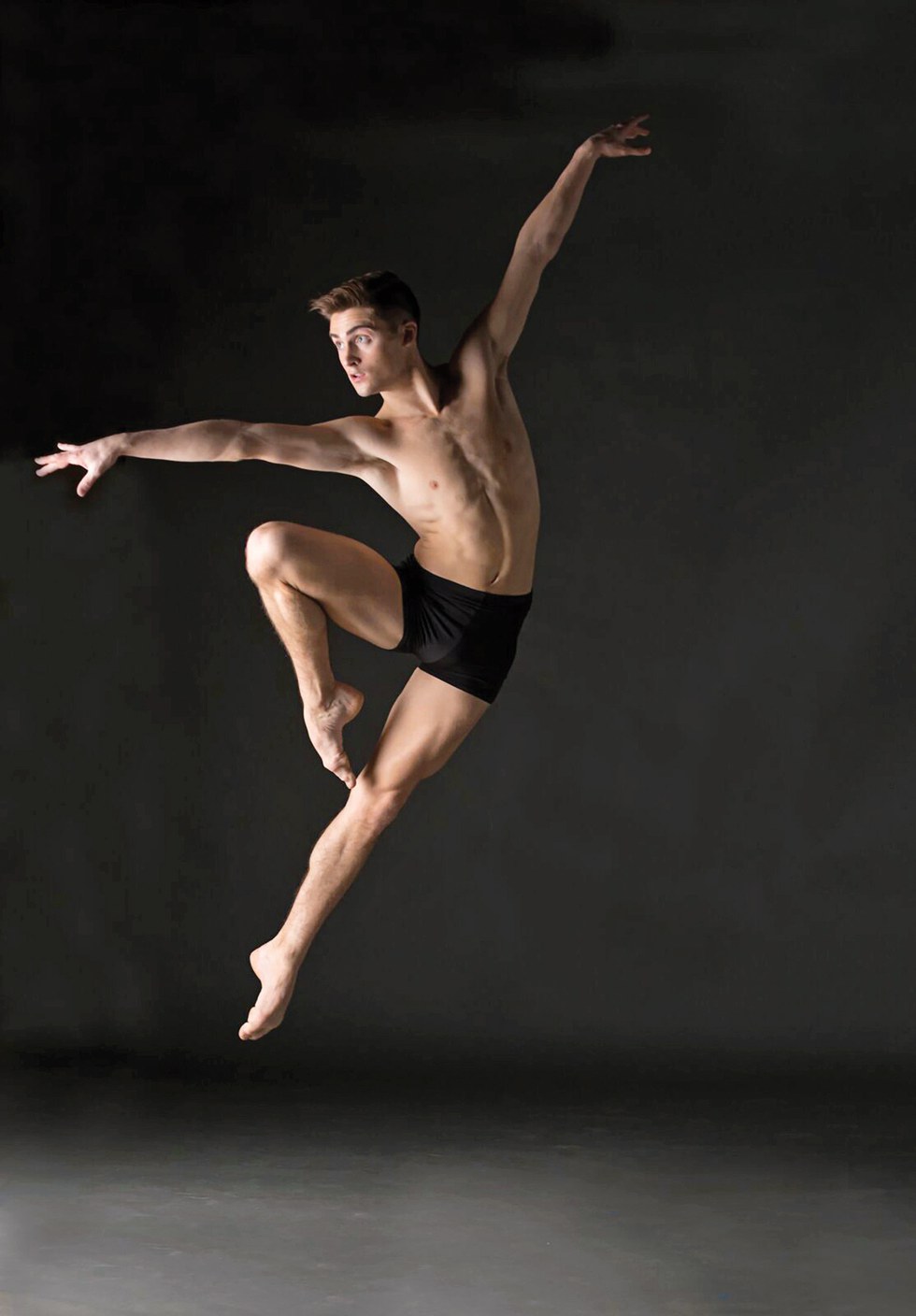 Jake Tribus (photo by Jennifer Robertson, courtesy USC Glorya Kaufman School of Dance)
Being Prepared for Auditions and Accepting Their Outcomes
"When you're a competition dancer, you're auditioning all the time. I always felt comfortable auditioning in college: I pick up detailed choreography quickly because I grew up doing that on the competition and convention circuit." —ML
Managing a Packed Schedule and Networking Effectively
"College is like a convention weekend all the time! You have to take care of your body and pace yourself so you're getting the most out of classes but not killing yourself. I was prepared to go into each college class with a new perspective because of conventions, where I changed my mindset really quickly from one class to the next." —Sarah Pippin, 2015 NYCDA National Senior Female Outstanding Dancer and Juilliard class of 2020"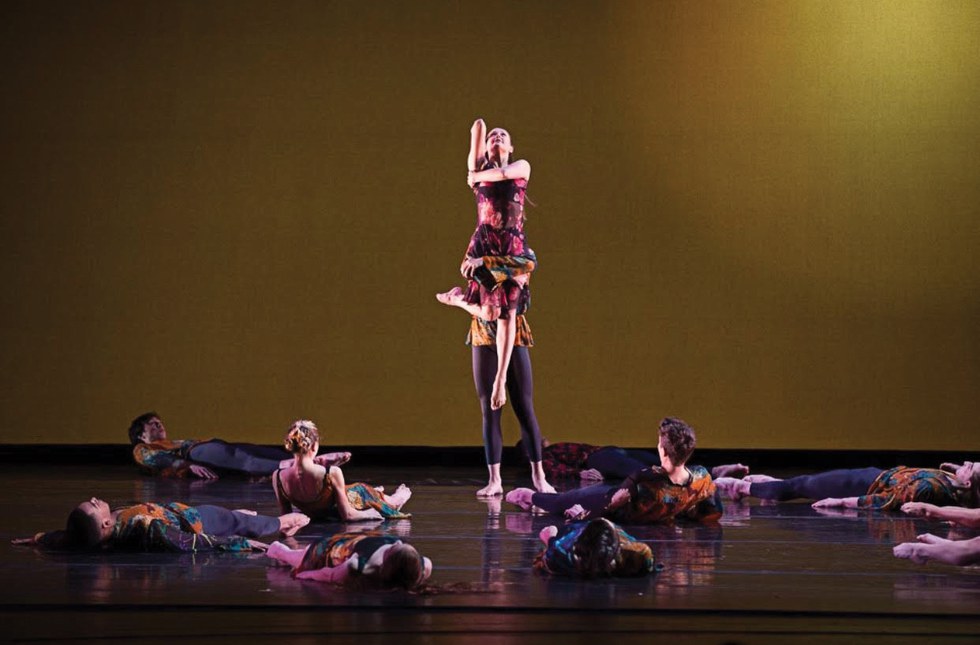 Sarah Pippin performing in "Juiliard New Dances: Edition 2016" (photo by Rosalie O'Connor, courtesy Sarah Pippin)
Conventions prepared me for contact With a variety of people. I was able to immerse myself in different communities across the nation. It's very similar to a college schedule: long days, working hard in every single class. You're meeting people every day and making connections that'll last a lifetime." —Alyssa Allen, 2014 Senior Female Best Dancer at The Dance Awards and USC Glorya Kaufman School of Dance class of 2019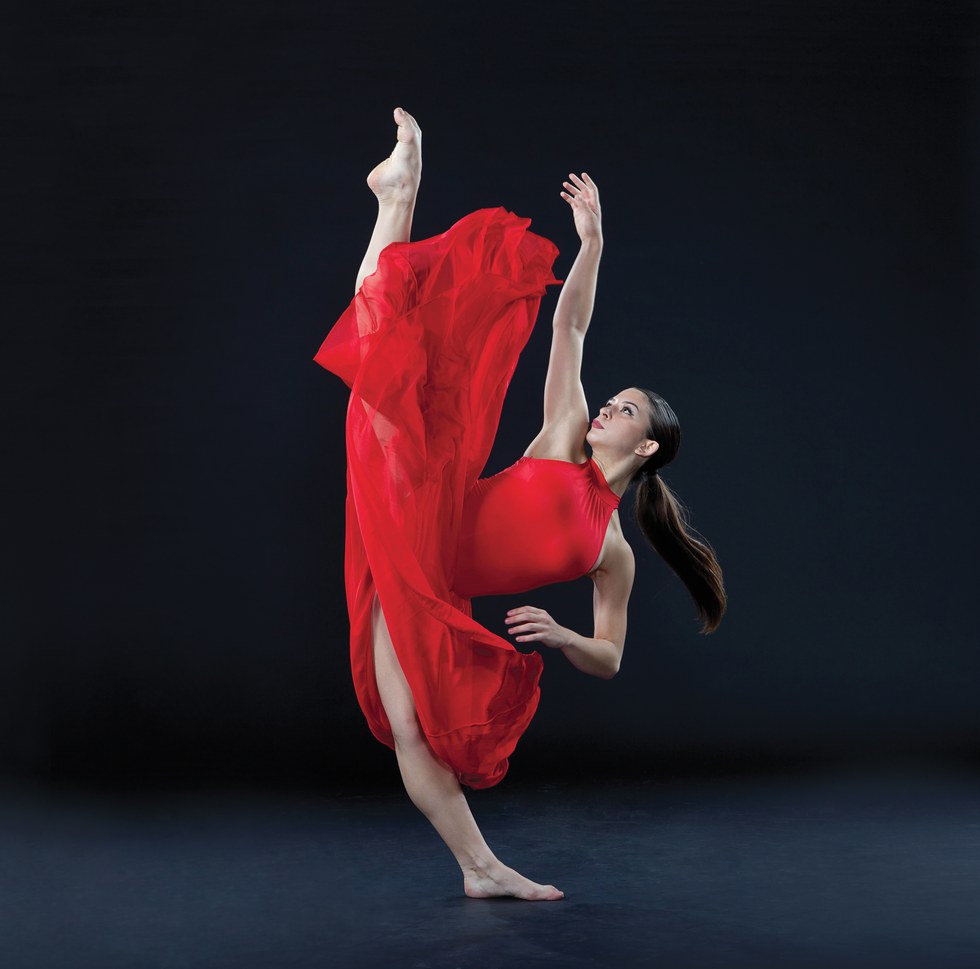 Alyssa Allen (photo by Rose Eichenbaum, courtesy USC Kaufman)
Learning New Material Fast and Showcasing Your Work Ethic
"I'm used to 45-minute classes where the teacher teaches a crazy-long combo. The convention setting taught me to pick things up fast, which then helped me in college because I could move on quickly from learning the combination to focusing on technical elements." —SP
"At my studio, we knew everyone's parts: In case something happened, someone could substitute during a performance. I've found in college, people want to work with me because I know how to dance in an ensemble—I know how to be clean and how
to blend because of those competition experiences."—ML
A version of this story appeared in the October 2017 issue of Dance Spirit with the title "From Comps to Campus."
(From left) ABT's Erica Lall; NYCB's India Bradley; Washington Ballet's Nardia Boodoo; NYCB's Rachel Hutsell (all photos by Rachel Neville)
Misty Copeland. Her name is synonymous with exquisite artistry and outspoken advocacy. And her visibility has made a huge impact on the ballet world. Ballet's relationship with race has always been strained at best, hostile at worst. But Copeland's persistent message and star quality have finally forced the ballet industry to start talking about racial diversity, inclusivity, and representation. "The rarity of seeing ourselves represented is sad," Copeland says. "The more we see every hue and body shape represented on the stage, the more possibilities young dancers feel they have for themselves."
Keep reading...
Show less
Thinkstock
"Whole, low-fat, or skim?" The question of which milk to drink has gotten a little more complicated lately, with a wide variety of nondairy milks popping up in grocery stores. To find out which ones are worth your milk money, we had registered dietitian Monika Saigal answer some FAQs.
Keep reading...
Show less
Popular
Feb. 16, 2018 11:58AM EST
Via Jaime Guttenberg's memorialized Facebook page
Yesterday, the dance community was heartbroken to learn that Jaime Guttenberg and Cara Loughran, both 14-year-old dancers, were among the 17 people killed on Valentine's Day in the shooting at Marjory Stoneman Douglas High School in Parkland, FL.
Keep reading...
Show less
Sarah Lane as Clara in The Nutcracker (photo by Gene Schiavone, courtesy American Ballet Theatre)
American Ballet Theatre principal Sarah Lane charms audiences with her bright energy and crisp technique. The San Francisco, CA, native first started dancing at age 4 at a local community center, and at age 7 started training in Memphis, TN, at the Classical Ballet Memphis. Her family later moved to Rochester, NY, where she continued studying at the Draper Center for Dance Education. In 2002, she was a YoungArts Foundation winner in dance, allowing her to become a U.S. Presidential Scholar in the Arts. She joined American Ballet Theatre as an apprentice in 2003, was made a soloist in 2007, and was promoted to principal last fall. Recently, she originated the role of Princess Praline in Alexei Ratmansky's Whipped Cream. Catch her later this spring during ABT's Metropolitan Opera season. —Courtney Bowers
Keep reading...
Show less
You and I both know that dancing is the best thing since chocolate chip cookies! But its always nice when dance gets the recognition it deserves from non–dance-world peeps. That's why we did our own happy dance when we saw Shape magazine's article on how dancing can actually make you a better athlete.
Keep reading...
Show less


Get Dance Spirit in your inbox