4 Tips to Make Your Jumps Soar to New Heights
Nathalia Arja in Alexei Ratmansky's Symphonic Dances (Alexander Iziliaev, courtesy Miami City Ballet)
Miami City Ballet principal soloist Nathalia Arja is known for her powerful jump—in fact, she recalls one reviewer describing her as "popcorn." But flying through the air wasn't always second nature. Growing up training in her native Brazil, she says, she didn't know how to use her body efficiently during grand allégro.
So what changed? "At 13, I started doing Pilates," she says. "I did a lot of leg exercises lying down on the reformer, which built my core strength." Then, at 15, she started studying at Miami City Ballet School. "I went from classical to Balanchine training," she says, "and I learned how to push off the floor with my toes, rather than jumping from my entire foot."
As Arja discovered, developing a big jump is more about nurture than nature. Here's advice from the experts about how you can reach your highest heights.
---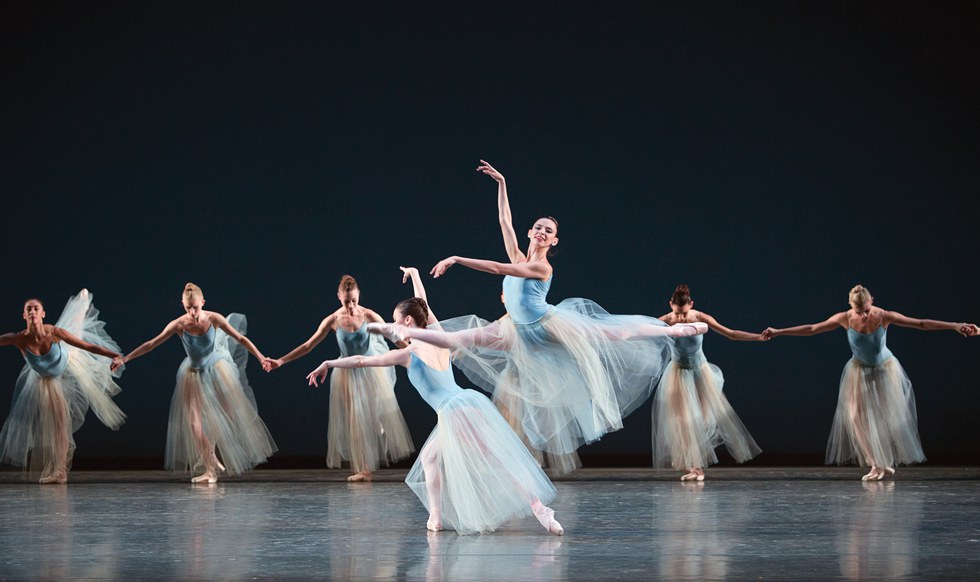 Arja in George Balanchine's Serenade (Alexander Iziliaev, courtesy Miami City Ballet)
Go Back to Basics
From the very first combination in class, think ahead to big jumps. "Don't take pliés for granted," Arja says. "They're the preparation for everything." Instead of always doing slow, even demi-pliés, try rising faster than you descend, or even pushing up to relevé at the top. Don't sink into them; make pliés an active movement. Then, "starting with tendus, really work through the foot," advises Ginger Cox, who teaches Jumps and Turns classes at NYC's Broadway Dance Center. "You never just point from the ankle; you have to massage the floor with your toes, too."
You'll use those basic plié and tendu mechanics throughout class. "Articulating the feet with power and speed and using a supple demi-plié mirrors jumping," Cox says, "even if you aren't leaving the floor yet."
Create an Air-Time Illusion
Sometimes, impressive ballon has less to do with the actual height of your jump and more with how high the jump seems to be. Arja suggests aiming to hit the desired midair position as quickly as possible. "If you get your arms up to fifth right away in a saut de chat," she says, "the audience thinks you're flying for a few extra seconds."
Cox also asks dancers to try changing the cadence of their jumps, spending less time on the ground and more in the air. "You can train your body not just to rebound, but to really push the floor away," she says. And over time, that'll increase your overall strength and power.
Jump Clean
Neil Haskell, a "So You Think You Can Dance" alum who's currently on Broadway in Hamilton, never had a problem catching air as a teen—"but cleanliness was not my strength," he admits. "I'd pull my shoulders up to my ears in big jumps." When he began taking ballet more seriously, his posture and alignment improved. "I realized that if I used good technique, my jumps looked more effortless," he says.
Do you hike up your arms and shoulders in an effort to get more height? Fix that bad habit—which will only get worse when you're fatigued—from the ground up. "Try to relax one muscle at a time," says Michelle Rodriguez, a physical therapist and owner of Manhattan Physio Group. "Let go of your fingers, elbows, neck, and chest. Make sure it's your legs and core doing the hard work."
Stick the Landing
An ungainly thud will mar your flawless routine—but that's not the only reason to focus on coming down gently. According to Rodriguez, "faulty landings are where the majority of jump-related injuries happen."
If landings are your weak spot, Cox and Rodriguez say to practice jumps holding on to a barre. This way, you can use your arms to help control your descent. Once you know how a correct landing feels in your feet, knees, and hips, ditch the support and work on putting it all together in center.
Remember: It's rare for a big jump to exist in isolation. Onstage, you could be doing multiple leaps in sequence, transitioning from the air to the floor, or gliding into a gestural phrase. With a solid center, powerful legs, a lush plié, and articulate feet, you'll be ready for whatever your choreographer throws your way.
A version of this story appeared in the September 2017 issue of Dance Spirit with the title "Reach New Heights."
Much of Janelle Ginestra's career has been about helping others shine. She's dedicated herself to supporting and cheerleading her partner, WilldaBeast Adams; the emerging talents in their dance company, ImmaBEAST; and the countless dancers she inspires at master classes and conventions. Her YouTube channel has become a launching pad for young talents like "Fraternal Twins" Larsen Thompson and Taylor Hatala, thanks to viral videos featuring Ginestra's creative vision.
But Ginestra's a skyrocketing success in her own right—an in-demand choreographer, a social media influencer, and a dance entrepreneur, building a legacy one eight-count at a time. It's time for her turn in the spotlight. And she's more than ready. "I want to be a legend in whatever I do," she says. We'd argue that she already is.
Keep reading...
Show less
Win It
Oct. 13, 2017 04:31PM EST
Week five of "Dancing with the Stars" proved to be one of the best weeks of the season so far. (And we're not just saying that because Mickey made a cameo debut on the piano during one of the routines—although that certainly didn't hurt!) Everyone brought their A-game, and with such a fun theme the contestants were able to really let their guards down. There was true sincerity in their dancing that we hadn't seen before. But not all Disney stories end with a "happily ever after," and one couple still had to hang up their dancing shoes.
If there's one week you should watch all the routines of it's undoubtedly this one... But, ICYMI, scroll below for our highlights of the night.
Keep reading...
Show less
Via Facebook
Almost a month out, Puerto Rico continues to suffer the devastating aftereffects of Hurricane Maria. Many of the island's residents still lack power, clean water, and safe housing. Ballet classes? For Puerto Rican dance students, they must feel like an impossible luxury.
But a dance studio in Florida is working to allow a group of young Puerto Ricans to continue their training. And it needs your help.
Keep reading...
Show less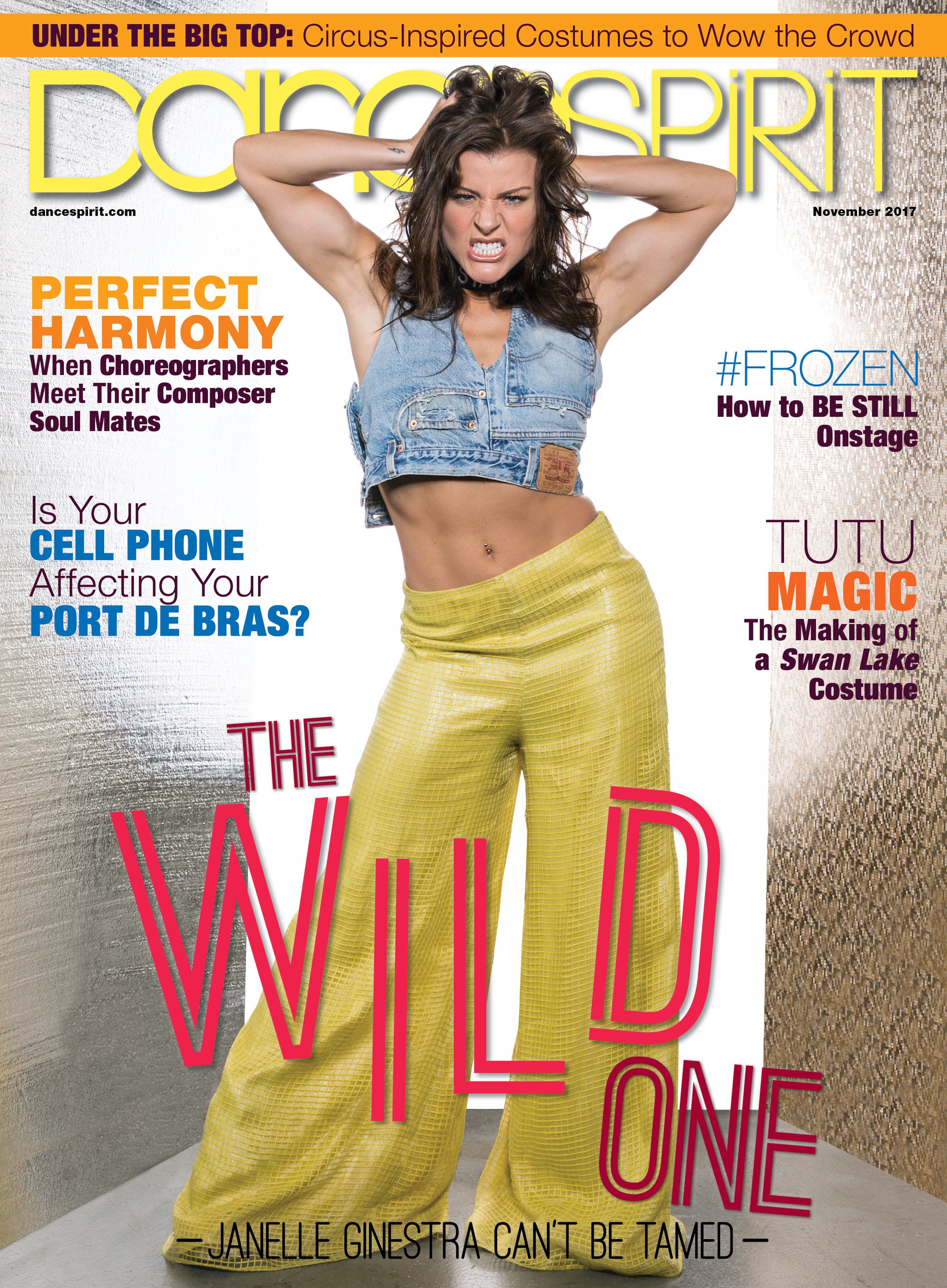 Get Dance Spirit in your inbox