4 Prompts That Will Help You Beat Improv Block
The members of Gallim Dance are master improvisers. (Lucas Chilczuk)
We've all been there—smack in the middle of the improv portion of an audition, when suddenly our brain freezes over. All the creative movement born out of story telling and honest expression becomes the same right-battement over...and over...and over again. Yikes!🙅 Here are four prompts to help you break that dreaded right-battement cycle. Use them the next time you are feeling stuck, and they'll help you get back into your groove of awe-inspiring improv in no time!
---
1. Try becoming a character entirely different from yourself.
Let your movement channel a character's story. Make everything you do intentional to creating the experience and background of the person you are imitating. As you develop an entire person through your dancing, you'll discover a whole world of movement that you hadn't considered before.
2. Focus all of your attention on the texture of your movement.
Move back and forth between exploding and contracting. Reach the limits of moving quickly and slowly or with force and subtlety. Moving between textural extremes will quicken your mind and allow you to explore a wide range of movement opportunities.
3. Try an improv session where the music drives everything you do.
Match its style, emotion, and syncopation. Complete your movement by expressing the feeling of the music all the way up to your face and eyes. Don't get caught in "contemporary face" (that trendy facial expression where everyone looks like an emotionless zombie can get you stuck in a cycle of the same movement.) Following the variety the music provides will keep you from repetition.
4. Don't allow yourself to do the same thing more than once.
Keep your mind engaged as you remember which sequences you have done before. Try to avoid what is familiar, and challenge yourself to create something completely unnatural and unexpected for your body. (Clearly, no right battements are allowed in this one.)
There's an entire world of improvisational prompts that can help you grow beyond what you can imagine. Start with these four and see what they can add to your craft. Above all, choose to improv without judgement. Allow yourself to explore new ideas without getting in your head. You have so much to offer.
Much of Janelle Ginestra's career has been about helping others shine. She's dedicated herself to supporting and cheerleading her partner, WilldaBeast Adams; the emerging talents in their dance company, ImmaBEAST; and the countless dancers she inspires at master classes and conventions. Her YouTube channel has become a launching pad for young talents like "Fraternal Twins" Larsen Thompson and Taylor Hatala, thanks to viral videos featuring Ginestra's creative vision.
But Ginestra's a skyrocketing success in her own right—an in-demand choreographer, a social media influencer, and a dance entrepreneur, building a legacy one eight-count at a time. It's time for her turn in the spotlight. And she's more than ready. "I want to be a legend in whatever I do," she says. We'd argue that she already is.
Keep reading...
Show less
Win It
Oct. 13, 2017 04:31PM EST
Week five of "Dancing with the Stars" proved to be one of the best weeks of the season so far. (And we're not just saying that because Mickey made a cameo debut on the piano during one of the routines—although that certainly didn't hurt!) Everyone brought their A-game, and with such a fun theme the contestants were able to really let their guards down. There was true sincerity in their dancing that we hadn't seen before. But not all Disney stories end with a "happily ever after," and one couple still had to hang up their dancing shoes.
If there's one week you should watch all the routines of it's undoubtedly this one... But, ICYMI, scroll below for our highlights of the night.
Keep reading...
Show less
Via Facebook
Almost a month out, Puerto Rico continues to suffer the devastating aftereffects of Hurricane Maria. Many of the island's residents still lack power, clean water, and safe housing. Ballet classes? For Puerto Rican dance students, they must feel like an impossible luxury.
But a dance studio in Florida is working to allow a group of young Puerto Ricans to continue their training. And it needs your help.
Keep reading...
Show less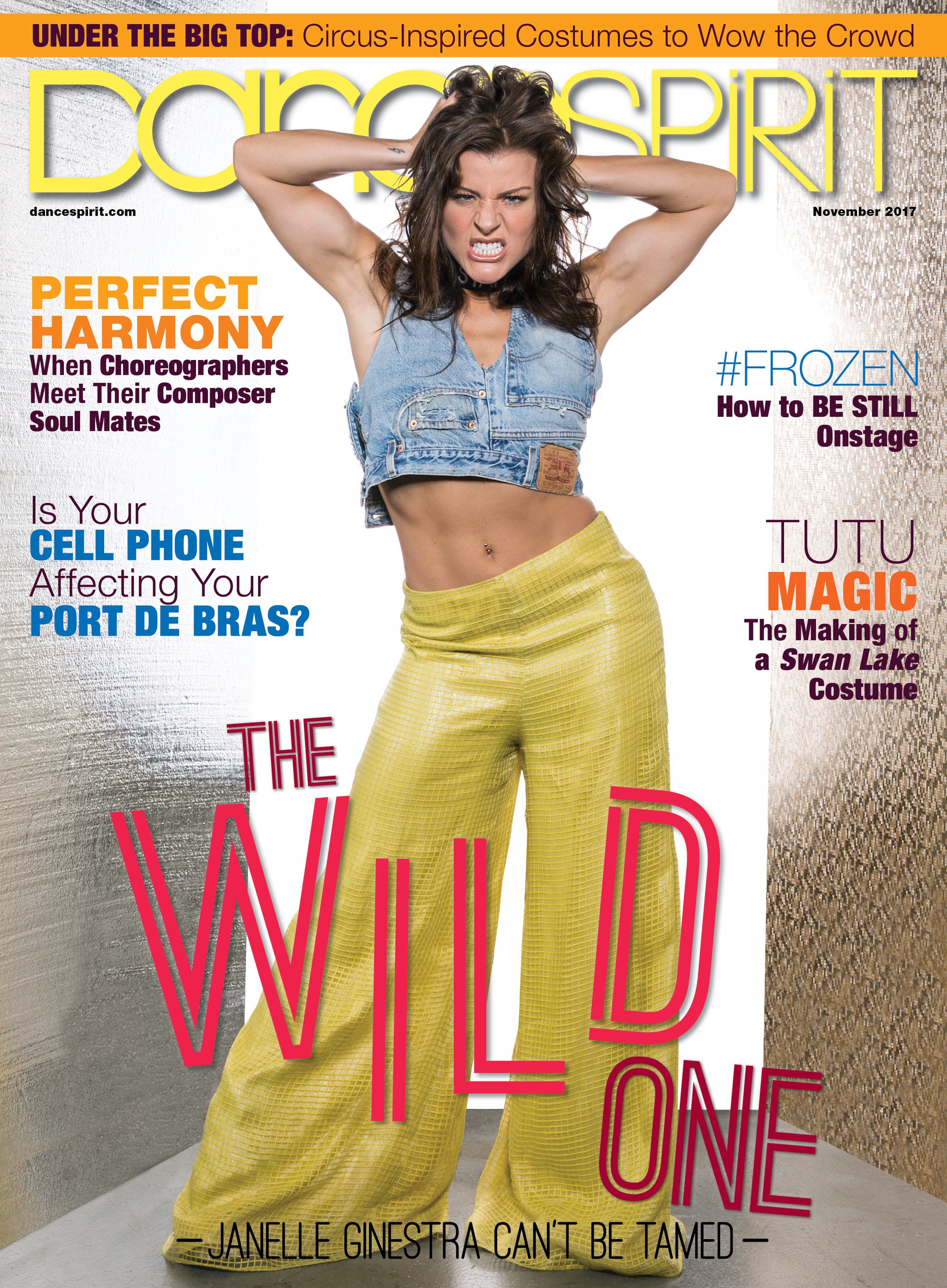 Get Dance Spirit in your inbox