5 Reasons Not to Diet Through Your Teen Years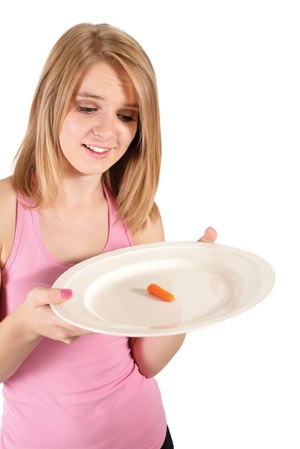 Sarah wanted to be a professional dancer. But when she turned 14, she realized her body was changing—something all teens go through. She thought she needed to get rid of her "baby fat" to be taken seriously at auditions, so she turned to crash dieting. First it was Atkins—all bacon all the time!—and then just grapefruit and spinach. Sarah dropped 10 pounds in two weeks. But she was cranky and didn't have the energy to get through a short variation.
Fad diets are not a solution! You might lose a few pounds fast, but you'll be setting your body up for weight gain and weakness in the future. Depriving yourself of nutrients during your most important growing years will only hurt you in the long run. Here's why:
1. You'll be more injury-prone. Losing weight fast will deprive you of energy and make your muscles tired. That's when injuries happen. "If the body's not getting adequate fuel, it'll start to break down muscles and bone, increasing your risk for injuries like muscle tears and stress fractures," says Julie Green, physical therapist at Pennsylvania Ballet. Your body needs fuel to repair tissue, so don't start dieting if you're already injured. You need nutrients and protein to heal more quickly.
2. You'll end up gaining, not losing. If you starve your body, you'll actually gain weight in the long run. "When you don't eat, your body goes into survival mode by lowering your metabolism," says Emily Cook Harrison, registered dietician at the Centre for Dance Nutrition. Also, if you don't snack at the studio, you're likely to eat more at the end of the day—and "the body doesn't know what to do with those additional calories," Harrison says. "They're not used for fuel or repair, so they end up being stored as fat."
3. Your brain will slow down. Not only will you be snapping at friends and family—who doesn't get cranky when they're hungry?—but you won't be able to pick up choreography as quickly as when you're satiated and energized. "The brain runs on glucose, and glucose is what you get when you digest food," Harrison says. "If you have a granola bar before you dance, your brain will be more efficient."
4. Your bones will get weaker. You gain most of your bone density in your teens. If you lose too much weight too fast, you can lower your long-term bone mineral density and set yourself up for osteoporosis later in life.
5. You'll perform poorly. It's harder to dance when your stomach is growling. Dieting will decrease your endurance, making it hard to get through a variation and finish strong. "By the time the performance comes around, you won't have enough energy," says Kathi Martuza, principal at Oregon Ballet Theatre. "You could have a blood-sugar crash in the middle of a ballet."
5 Tips for Developing Healthy Eating Habits
Instead of trying the latest fad diet, just adapt these basic eating strategies from Emily Cook Harrison, registered dietician at the Centre for Dance Nutrition.
Eat smaller, more frequent meals.
Have a snack before you dance (check out 100-calorie snack ideas at dancernutrition.com/nutrition-for-dancers.html).
Eat plant-based foods: fruits, vegetables and whole grains.
Stick with lean proteins like beans, nuts and legumes, which are packed with healthy fats.
Avoid fast foods and sugary soft drinks.
Win It
Sep. 05, 2017 12:10PM EST
Photos by Erin Baiano
It's time to get your pirouette on! From September 5th to September 30th, we're hosting a contest to find out who's the best turner of them all.

Put together your most impressive turning combo. Post a video online. Share your turns with us and thousands of other dancers around the world. And if our editors think you're the top turner, you'll win a fabulous prize.
Keep reading...
Show less
All of 18-year-old Kaylin Maggard's dreams—from scoring the title of National Senior Outstanding Dancer at New York City Dance Alliance Nationals to winning the 2017 Dance Spirit Cover Model Search—are coming true. And to anyone who knows the gorgeous contemporary dancer, that's no surprise.
From the moment the Dance Spirit staff met Kaylin, it was obvious her humility and talent would take her far. Not only did she go full-out during the photo shoot and class at Broadway Dance Center, but she was always cheering on, laughing with, and supporting her fellow CMS contestants Haley Hartsfield and Michelle Quiner. During the voting period, the social media world was abuzz with praise for her work ethic, positive attitude, and generosity.
Since her CMS trip to NYC, Kaylin's moved from her hometown of Columbia, MO, to the Big Apple for her freshman year at Juilliard, and is busy getting acquainted with the city. As for the future? She's taking it one opportunity at a time, but something tells us we'll be seeing this contemporary queen reach new heights every year.
Keep reading...
Show less
J.Crew's putting a whole new spin on its brand —literally. The popular clothing line's inspired ad campaign has a group of cute male models showing off their best moves in a series of playful dance battles. When we saw one of those models throw down the gauntlet with a rather impressive series of chaîné turns, we knew he had to be a trained dancer, and we were right: He's former New York City Ballet corps member Joshua Thew. Dancer and model Smith Reesie also shows off in a seriously impressive freestyle.
Keep reading...
Show less
Lindsey Stirling and Mark Ballas in the Season 25 premiere of "Dancing with the Stars" (Eric McCandless/ABC)
It's fall! The leaves are changing, everything everywhere is pumpkin-spice flavored—and "Dancing with the Stars" is back on the air. For the 25th time. Season TWENTY-FIVE, y'all: Here we go.
Keep reading...
Show less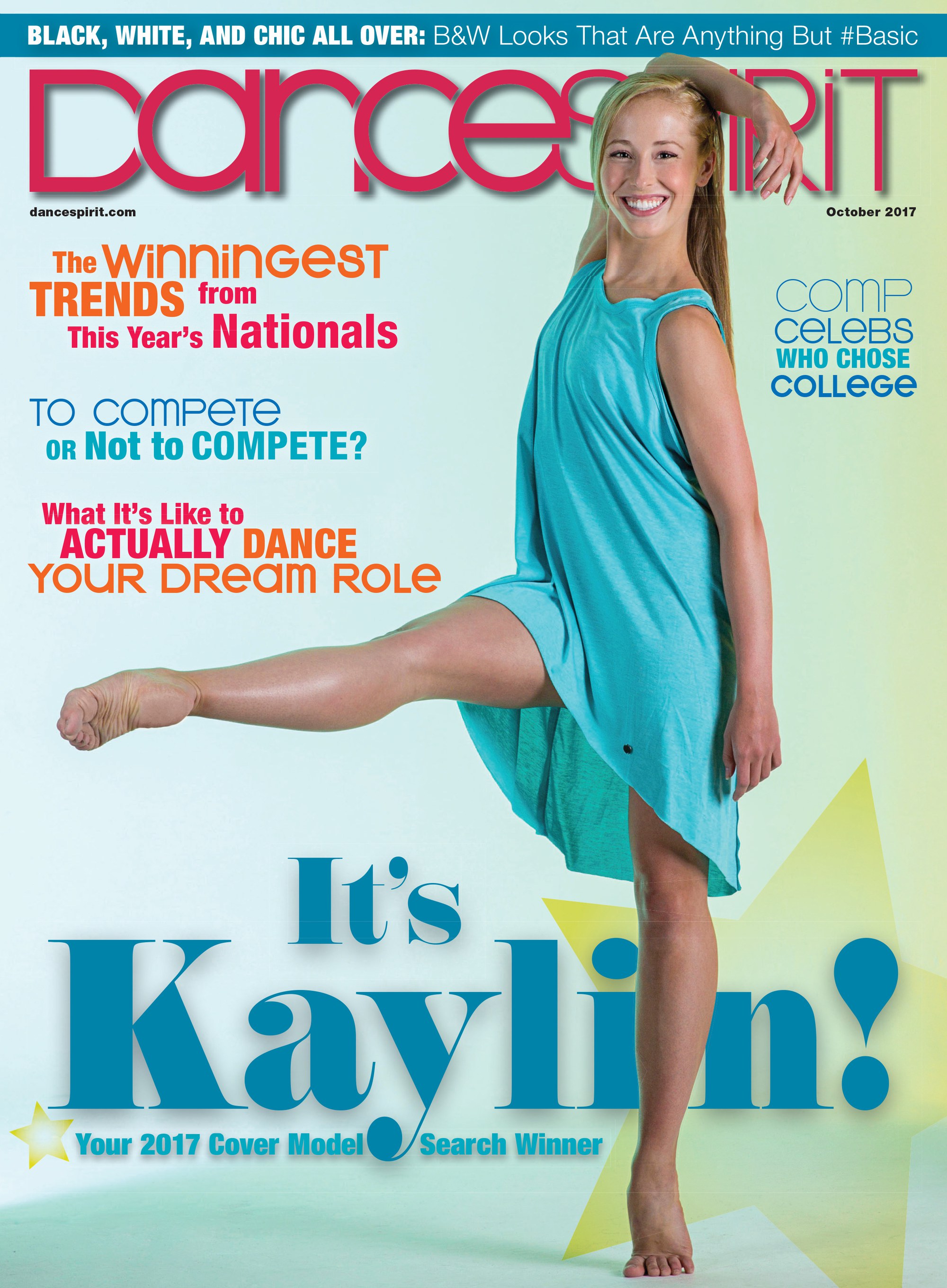 Get Dance Spirit in your inbox