5 Reasons to See Aladdin on Broadway
Confession: When I found out Aladdin was coming to Broadway, I was completely uninterested. With the exception of the ever-brilliant Newsies, Disney on Broadway isn't really my thing.
Or I guess I should say Disney on Broadway wasn't really my thing—because I saw Aladdin and I loved it. I'm sure you'll love it, too, so do me a favor and go get your tickets. In case you're not convinced, here are five reasons to see the show: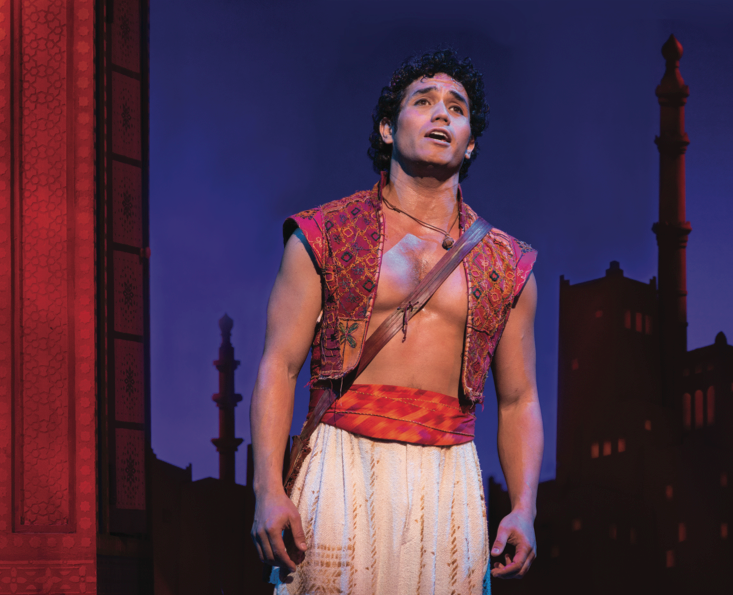 Adam Jacobs as Aladdin (Photo by Cylla von Tiedemann)
1. The show stays true to story you know and love from the animated movie classic. Directed and choreographed by Casey Nicholaw, Aladdin opens with "Arabian Nights" before taking you down memory lane with "One Jump Ahead," "Friend Like Me," "Prince Ali" and "A Whole New World." Feel free to sing along from your seat. There are some changes, of course—Jasmine's tiger Rajah is replaced by a group of girlfriends, and Abu (Aladdin's monkey BFF) is replaced by three real-life friends, Babkak, Omar and Kassim—but all the major players are still there, including Aladdin, Jasmine, Genie, Jafar, Iago and even the magic carpet.
2. But there are also some new songs and they're really good (and totally catchy)! My favorites were "Babkak, Omar, Aladdin, Kassim," which is a silly boy-bandy number with tons of dancing, and "High Adventure," which again features Aladdin's crazy comrades dancing up a storm.
3. The sets and costumes go beyond anything I've ever seen. The "Cave of Wonders" is quite literally dripping in gold, from the New Amsterdam Theatre's ceiling right down to the orchestra pit, and the costumes are gaudy, over the top and downright fabulous. There are about a billion costume changes throughout the show, so keep an eye out for them.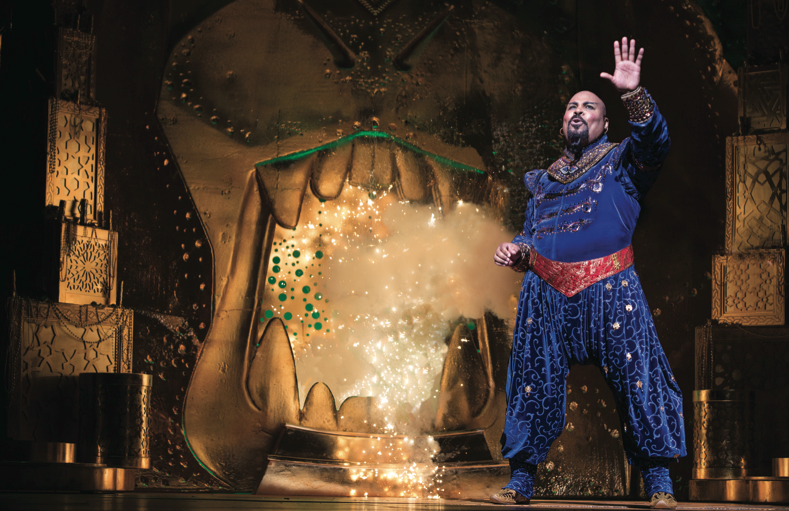 James Monroe Iglehart as the Genie (Photo by Cylla von Tiedemann)
4. The Genie is the best Broadway character on any stage right now. When Robin Williams voiced the original Genie role in the Disney film, he pretty much stole the show—and that's what happens in the Broadway version, too, but on a way grander scale. The Genie, played by James Monroe Iglehart, is so funny and is such a wild dancer and every word out of his mouth is hysterical. After Genie led the ensemble through a huge, lavish, dance-packed rendition of "Friend Like Me," the audience at my matinee show leapt to its feet. This was only the second time I've witnessed a mid-act standing ovation! Pretty magical, don't ya think?
5. Aladdin (played by Adam Jacobs) is hot. So are his friends. If nothing else, go for the abs. (OK, OK, they're all good singers, actors and dancers, too, and they're really funny. But also, abs.)
Sold? I thought so. (Have the best time!)
Win It
Sep. 05, 2017 12:10PM EST
Photos by Erin Baiano
It's time to get your pirouette on! From September 5th to September 30th, we're hosting a contest to find out who's the best turner of them all.

Put together your most impressive turning combo. Post a video online. Share your turns with us and thousands of other dancers around the world. And if our editors think you're the top turner, you'll win a fabulous prize.
Keep reading...
Show less
All of 18-year-old Kaylin Maggard's dreams—from scoring the title of National Senior Outstanding Dancer at New York City Dance Alliance Nationals to winning the 2017 Dance Spirit Cover Model Search—are coming true. And to anyone who knows the gorgeous contemporary dancer, that's no surprise.
From the moment the Dance Spirit staff met Kaylin, it was obvious her humility and talent would take her far. Not only did she go full-out during the photo shoot and class at Broadway Dance Center, but she was always cheering on, laughing with, and supporting her fellow CMS contestants Haley Hartsfield and Michelle Quiner. During the voting period, the social media world was abuzz with praise for her work ethic, positive attitude, and generosity.
Since her CMS trip to NYC, Kaylin's moved from her hometown of Columbia, MO, to the Big Apple for her freshman year at Juilliard, and is busy getting acquainted with the city. As for the future? She's taking it one opportunity at a time, but something tells us we'll be seeing this contemporary queen reach new heights every year.
Keep reading...
Show less
Instagram star Kylie Shea has built a following of nearly 170,000 with her playful workout videos, which combine traditional fitness activities, like jumping rope or running on the treadmill, with pointe shoes and sassy choreography. Shea's effortless cool-girl-next-door vibe and solid ballet technique make her vids totally irresistible.
Now Shea's using her platform to address the body image issues that tend to plague dancers. In a poignant video, she sheds her clothes and tugs at her skin. The caption explains her relationship with her body and the pressure she feels to maintain a certain aesthetic as a dancer.
Keep reading...
Show less
Physical discomfort is inevitable when you're spending tons of hours in the studio every day, but some pain shouldn't be suffered through. "Dancing through pain can make an injury worse and lead to more time away from dance," says Dr. Joel Brenner, medical director of dance medicine at Children's Hospital of The King's Daughters in Norfolk, VA. "Failing to rest and recover when you're in serious pain could even lead to the point where you're unable to dance in the future."
That may sound scary, but there's good news: If you take precautions and listen to your body, many injuries can be stopped in their tracks. The first step? Knowing what's normal—and what's not.
Keep reading...
Show less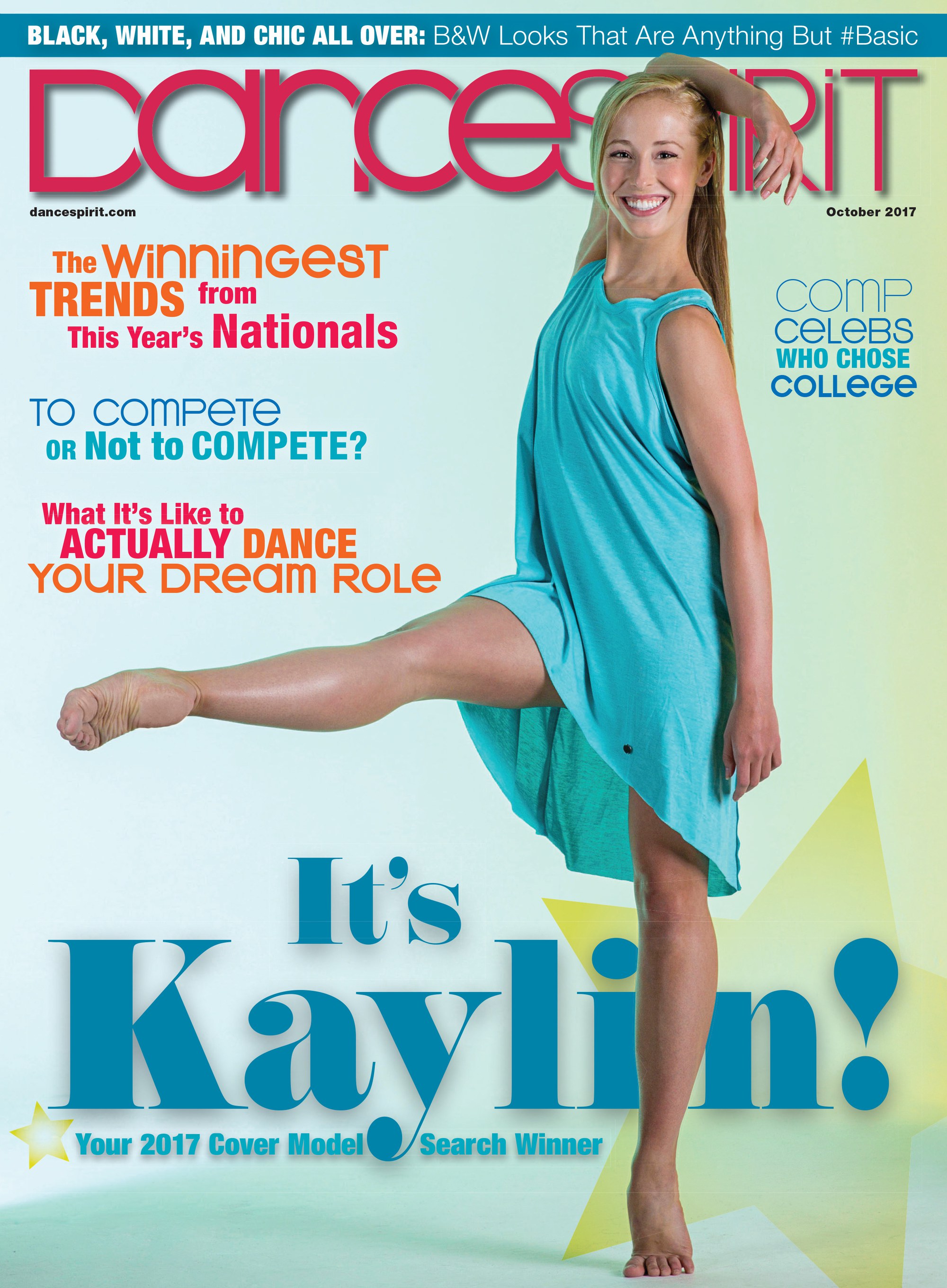 Get Dance Spirit in your inbox