Jun. 08, 2012 02:48PM EST
9 Amazing Tony Award Moments
Happy Tony Awards weekend, everyone! You've probably already feasted your ears on the Ultimate Broadway Playlist. But if you're like us, you can never get enough of the Great White Way. So here are a few more song-and-dance treats: 9 standout moments from the Tony Awards themselves. In reverse chronological order:
1. Last year's fantastic opening number. Neil Patrick Harris, backed by Broadway's finest dancers, tossing off laugh-out-loud lyrics—yes please. ("If you've seen a show, then you already know how magical theater can be; it's a two-hour, live-action, barely affordable, un-lip-synched version of 'Glee.'" Amazing.)
2. Billy Elliot stars Trent Kowalk, David Alvarez and Kiril Kulish accepting their joint award for Best Actor at the 2009 Tonys. So talented—and so, so adorable.
3. Lin-Manuel Miranda and the cast of In the Heights in "96,000" at the 2008 Tonys. I will never tire of this guy's crazy, and crazy smart, way with words.
4. Spring Awakening's medley at the 2007 Tonys. Before they were Gleeks, Lea Michele and Jonathan Groff absolutely nailed it in this show.
5. Bebe Neuwirth and Ann Reinking in "Nowadays/Hot Honey Rag" from Chicago at the 1997 Tonys. Two Fosse legends sharing a stage—need I say more?
6. The original cast of RENT performing "Seasons of Love" at the 1996 Tonys. Not only is this song incredibly powerful, but just look at all the soon-to-be-famous faces in this group (starting with Taye Diggs and Idina Menzel!).
7. Patti LuPone in the title song from Anything Goes at the 1988 Tonys. Yes, I loved Sutton Foster in the recent revival of this show, but Patti LuPone is pretty hard to top. (And check out the sailor girls' outfits! Scandalous.)
8. "I Hope I Get It" from A Chorus Line, at the opening of the 1975 Tonys. Now such a legendary number—and again, the original cast is mind-blowing. (Sorry about the poor quality.)
9. The cast of Hair performing at the 1969 Tonys. Harry Belafonte's introduction is unforgettable: "Theater...almost a last refuge, must commit itself to being a center of hope, where we can see the truth...where we can see what the glory of man is and what he aspires to be."
What are your favorite Tony memories? Share them in the comments, and tune in on Sunday to see what this year's standout moment will be!
Leah Morrison in Trisha Brown's If You Couldn't See Me, in which the soloist never faces the audience (photo by Julia Cervantes, courtesy Trisha Brown Dance Company)
Postmodern pioneer Trisha Brown redefined how dance is seen and felt. A founding member of Judson Dance Theater, Brown frequently collaborated with other experimental artists like Yvonne Rainer, Merce Cunningham, Twyla Tharp, and Steve Paxton.
She embraced pedestrian movement, pairing everyday gesture with rhythm and fluidity. "It's liquid," says Wendy Perron, who danced with Brown in the '60s and '70s. "Like a river with many tributaries, water coming out of a faucet, or being on a raft and seeing the water move away in different directions." Brown also pushed beyond stages with choreography in fields, museums—even on the sides of buildings.
Keep reading...
Show less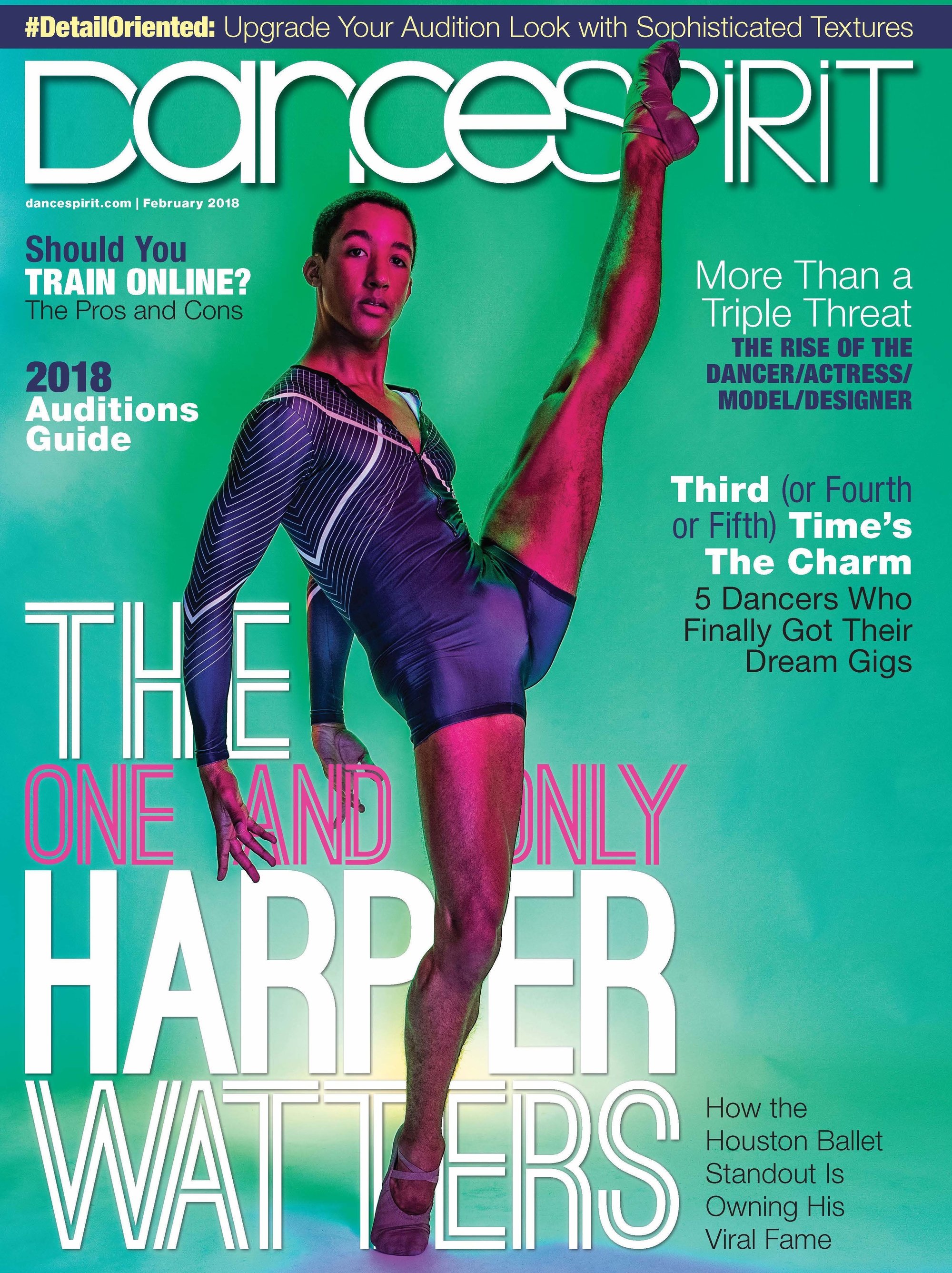 Get Dance Spirit in your inbox