How To
Jun. 27, 2016 04:57PM EST
(Matthew Murphy, courtesy Dorrance)
Since founding her company, NYC-based Dorrance Dance, in 2011, Michelle Dorrance has won one major award after another, starting with a Bessie and culminating in 2015's MacArthur Fellowship. Like most tappers, she's quick to cite the legends and masters who came before her. But Dorrance's belief in the power of tap has helped her carve out space for her own genre-bending work. —Nicole Loeffler-Gladstone
Keep reading...
Show less
How To
Mar. 08, 2016 02:32PM EST
Lee Cherry (courtesy Break the Floor Productions)
Al Blackstone is one of the fastest-rising choreographers in the industry, creating one successful piece after another. After making his Broadway debut as a dancer in Wicked, Blackstone won the 2011 Capezio A.C.E. Award for Choreographic Excellence, which gave him the opportunity to direct and choreograph a full-length production, Happy We'll Be. For the last three years, he's worked as Sonya Tayeh's associate choreographer, and his work, which often has a musical-theater slant, has also been featured on "So You Think You Can Dance." DS caught up with Blackstone to see what inspires his thoughtful and dynamic choreography.
Keep reading...
Show less
Choreography
Mar. 23, 2017 01:30PM EST
Choreographer Matthew Neenan, who danced in Pennsylvania Ballet's corps, was eager to include plenty of dancers in his first work for the company back in 1998. "As a corps member, I'd always been around large groups, and it excited me to get everyone in there!" says Neenan, who ended up using 20 dancers in his ballet. But with a large cast come a lot of complications—complications that can sometimes overshadow the fun of having all those dancers to play with. What are the keys to clutter-free, universally flattering large-group choreo? Here are a few creative and practical ways to devise choreography that will help you highlight your cast's strengths.
Keep reading...
Show less
Choreography
Mar. 23, 2017 12:00PM EST
Kyle Abraham is on fire. In the past few years, he's been named a 2013 MacArthur Fellow and honored by Jacob's Pillow Dance Festival and the Ford Foundation. College dance departments across the country can't get enough of the young choreographer—and neither can major dance companies: Alvin Ailey American Dance Theater, The Martha Graham Dance Company and Hubbard Street Dance Chicago have all commissioned work from Abraham. He was even the resident commissioned artist at New York Live Arts, NYC's postmodern dance hub. Dance Spirit caught up with Abraham to find out what drives his historically  and emotionally charged work. —Jenny Dalzell
"Many of my works have some sort of Pittsburgh influence in them, since that's where I'm from."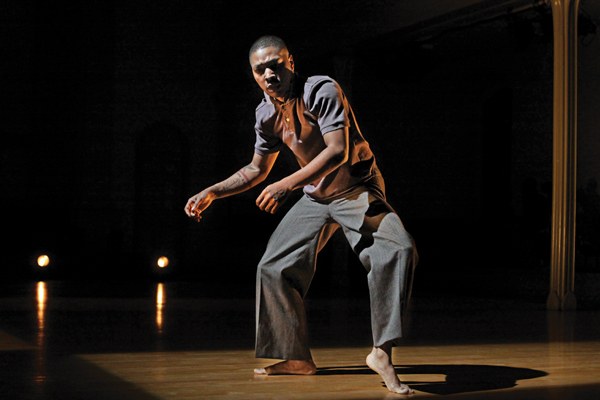 (Photo by Steven Schreiber, courtesy Kyle Abraham/Abraham.In.Motion)
"The Radio Show was initially inspired by two things: the one urban radio station in Pittsburgh going off the air, and my father, who had Alzheimer's and aphasia. I was thinking about what happens when a community loses its voice, as well as my memories of the songs I grew up listening to. The radio station had both AM and FM feeds—the AM station played old soul music, by artists like The Shirelles, and the FM station played music by Jay-Z and Kanye West. So my work was broken in two parts, using music from both stations."
"David Dorfman, whose company I danced with, always said to live in the uncomfortable and divorce the familiar when improvising or choreographing. Sometimes choreographic block hits—and when nothing is coming, you can't force it. You just have to be patient. That can be frustrating when you're paying for studio space, but patience can also be really rewarding in the long run."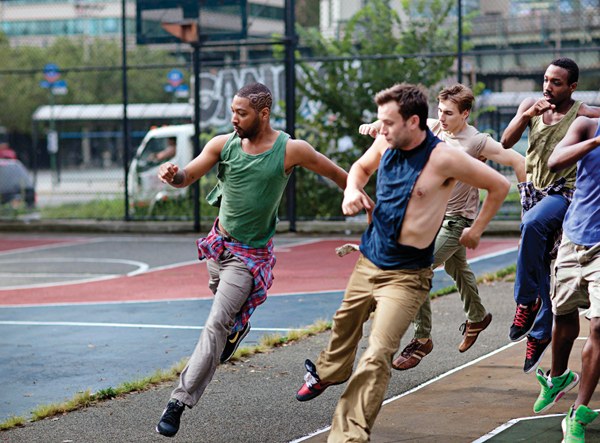 Kyle Abraham/Abraham.In.Motion dancers in Pavement (Photo by Steven Schreiber, courtesy Kyle Abraham/Abraham.In.Motion)
"Pavement evolved from looking at the 1991 film Boyz N the Hood; reading W.E.B. Du Bois' The Souls of Black Folk; and thinking about my experience in Pittsburgh in 1991, which was my freshman year of high school. I wanted to create a work that explored the time period between the film and the book, as well as the history of Pittsburgh's black community."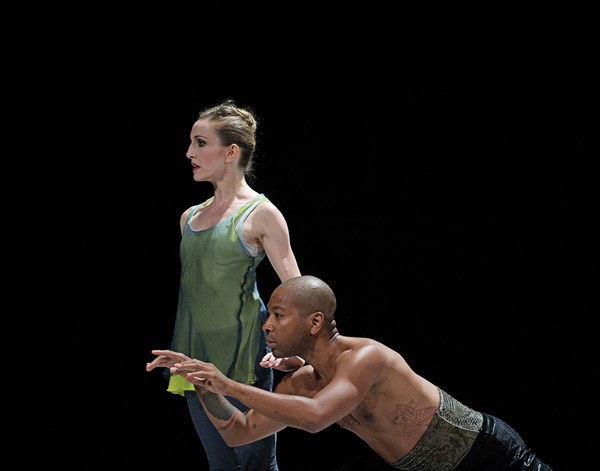 Wendy Whelan and Abraham in Restless Creature (Photo by Christopher Duggan, courtesy Kyle Abraham/Abraham.In.Motion)
"I'm a big fan of mythology, and I've been a history geek since elementary school. The piece I created for Wendy Whelan's Restless Creature, 'The Serpent and the Smoke,' came from a myth I thought I'd heard: A snake becomes enchanted with smoke and thinks it's seeing another snake. As it turns out, this myth doesn't actually exist—I made it up."
"I love working with Chalvar Monteiro, who was in my company for a little over four years, and with one of my current dancers, Tamisha Guy. I love their versatility: They're trained in Cunningham and Graham techniques, and they've worked with Kevin Wynn, who's a huge influence on my work. They're great movement generators, too."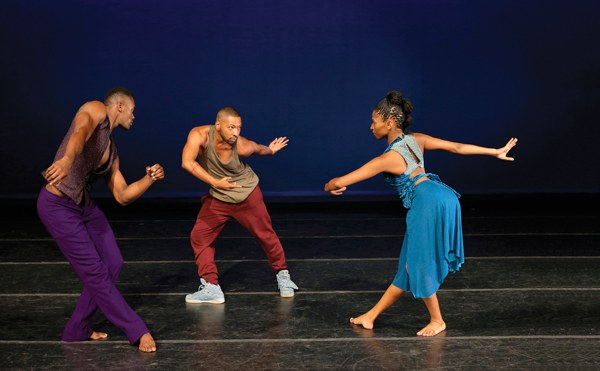 Abraham (center) rehearsing Another Night with AAADT's Jamar Roberts and Jacqueline Green (photo by Paul Kolnik, courtesy courtesy Kyle Abraham/Abraham.In.Motion)
"I created Another Night for Alvin Ailey American Dance Theater while I was making Pavement. It all stemmed from the same ideas. But Another Night was much lighter. It addressed the vitality and the community of an earlier era—the time when jazz artists like Art Blakey and Billy Strayhorn were performing in Pittsburgh."
"I was initially inspired to dance by Joffrey Ballet's Billboards, with music by Prince. I was a huge Prince fan, and I identified with the music first—that's what pulled me in to dance. I'd never experienced that before, and it stuck with me."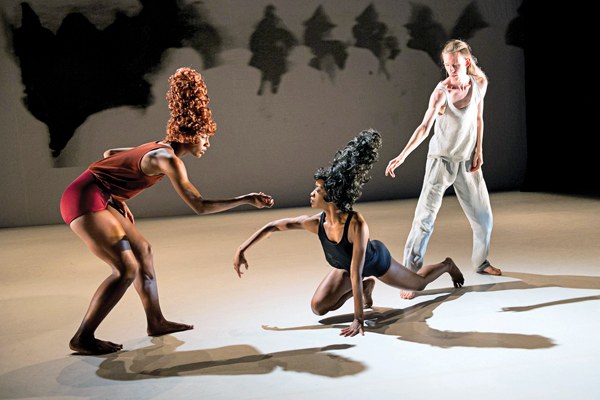 When the Wolves Came In (photo by Ian Douglas courtesy Kyle Abraham/Abraham.In.Motion)
"The repertory program When the Wolves Came In and the evening-length The Watershed were both inspired by Max Roach's album We Insist! Max Roach's Freedom Now Suite. The subject matter—the civil-rights movement, the Emancipation Proclamation and apartheid in South Africa—was tricky. I didn't want to tap into all of that too literally. Instead, I wanted to create work that nodded to the album."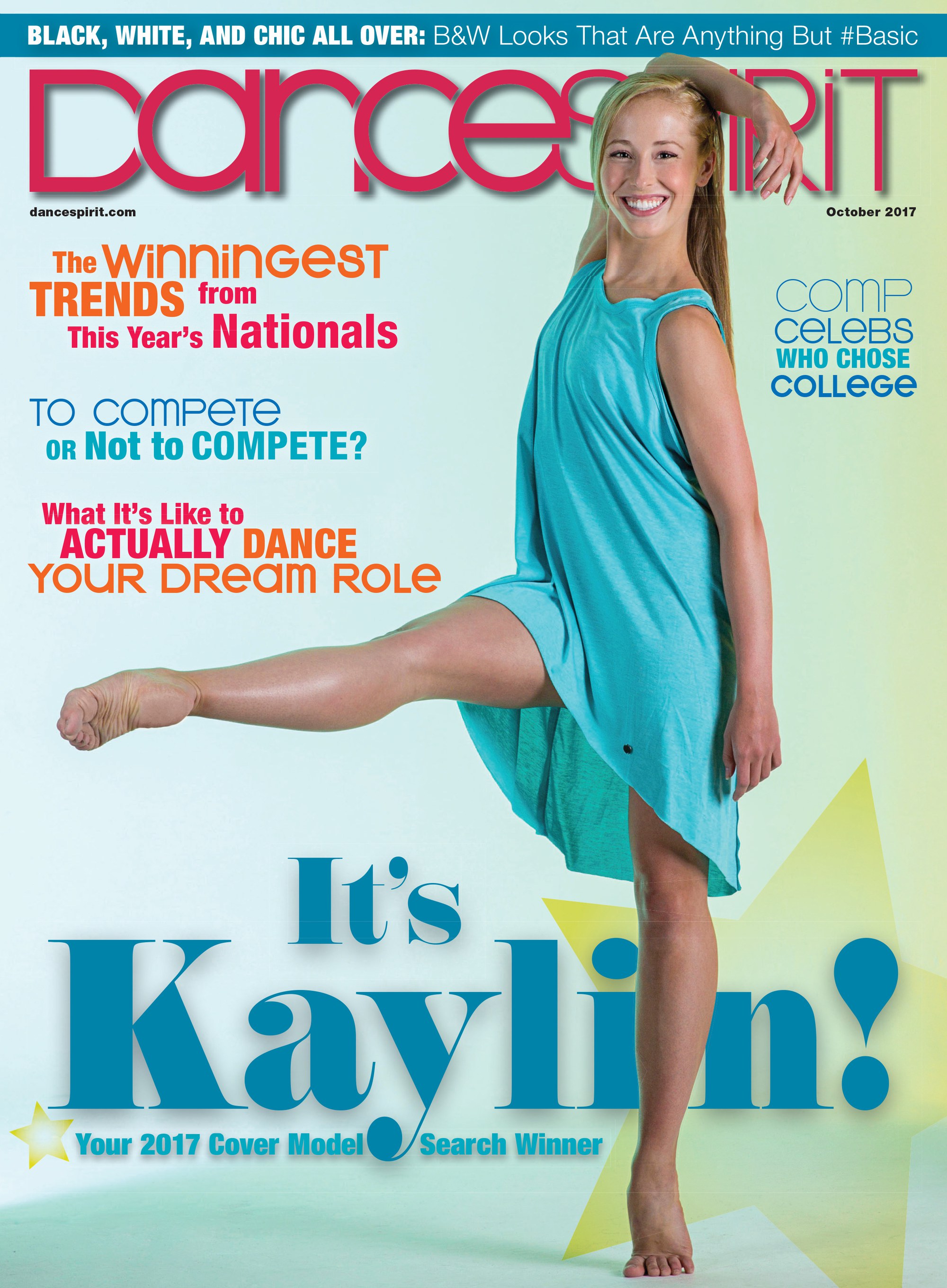 Get Dance Spirit in your inbox