Apr. 03, 2013 10:54AM EST
A Baseball Star's Ballet Debut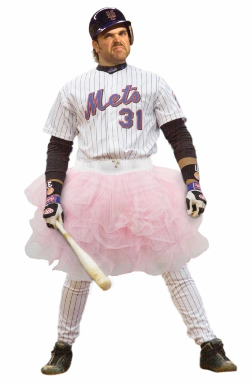 Uh, thanks for this, New York Daily News.
I'll admit it: When I got the press release announcing that former baseball star Mike Piazza would be performing with Miami City Ballet, my first reaction was: Huh?
Yes, Piazza was apparently a great catcher and an even better hitter during his 16 years playing for the Los Angeles Dodgers, the Florida Marlins, the New York Mets, the San Diego Padres and the Oakland Athletics. (And yes, I personally have Wikipedia to thank for all that information.) But what's his connection to the ballet world, exactly?
Then I read a little more of the release, and things got real cute, real fast.
It turns out Piazza's 6-year-old daughter is a student at Miami City Ballet School, and he's making his ballet debut for her sake. "For her to have the opportunity to see Daddy on stage is my little gift," he said in the release.
Aww! That's so lovely. (And it reminded me of my own dad's turn as a parent in my youth ballet's Nutcracker party scene, which 13-year-old me pretended to be totally embarrassed about but was actually kind of delighted by.)
Don't expect to see Piazza in a tutu, though. He'll be performing as the Gangster in Balanchine's Slaughter on Tenth Avenue—a role that requires him to don a '20s-era suit, rather than white tights, and say a few Al Capone-y lines.
Piazza's one-night-only performance will be on May 3. Merde, Mike!
Much of Janelle Ginestra's career has been about helping others shine. She's dedicated herself to supporting and cheerleading her partner, WilldaBeast Adams; the emerging talents in their dance company, ImmaBEAST; and the countless dancers she inspires at master classes and conventions. Her YouTube channel has become a launching pad for young talents like "Fraternal Twins" Larsen Thompson and Taylor Hatala, thanks to viral videos featuring Ginestra's creative vision.
But Ginestra's a skyrocketing success in her own right—an in-demand choreographer, a social media influencer, and a dance entrepreneur, building a legacy one eight-count at a time. It's time for her turn in the spotlight. And she's more than ready. "I want to be a legend in whatever I do," she says. We'd argue that she already is.
Keep reading...
Show less
For more on choosing whether to compete or not, click here.
I started dance classes at a young age. By the time I was 3, I was training at The Dance Club, and I grew up there. I started with the basics—ballet and jazz—and eventually added tap, tumbling, contemporary, and hip hop.
Early on, I did compete. I remember my first time: I did a trio at a small local competition, and it got first place. The trophy was as tall as I was, and I loved it. I attended conventions as a mini, and had the opportunity to take classes from Travis Wall, Sonya Tayeh, Andy Pellick, and Joey Dowling-Fakhrieh. There was so much variety—I was in awe.
Keep reading...
Show less
For more on choosing whether to compete or not, click here.
My mom was a dancer growing up, and she went on to become a dance teacher, so I've really grown up in the studio. I started classes when I was 2, and by the time I was 9, I was training at The Dance Club and knew I wanted to dedicate all my time to dance.
Keep reading...
Show less
Win It
Oct. 13, 2017 04:31PM EST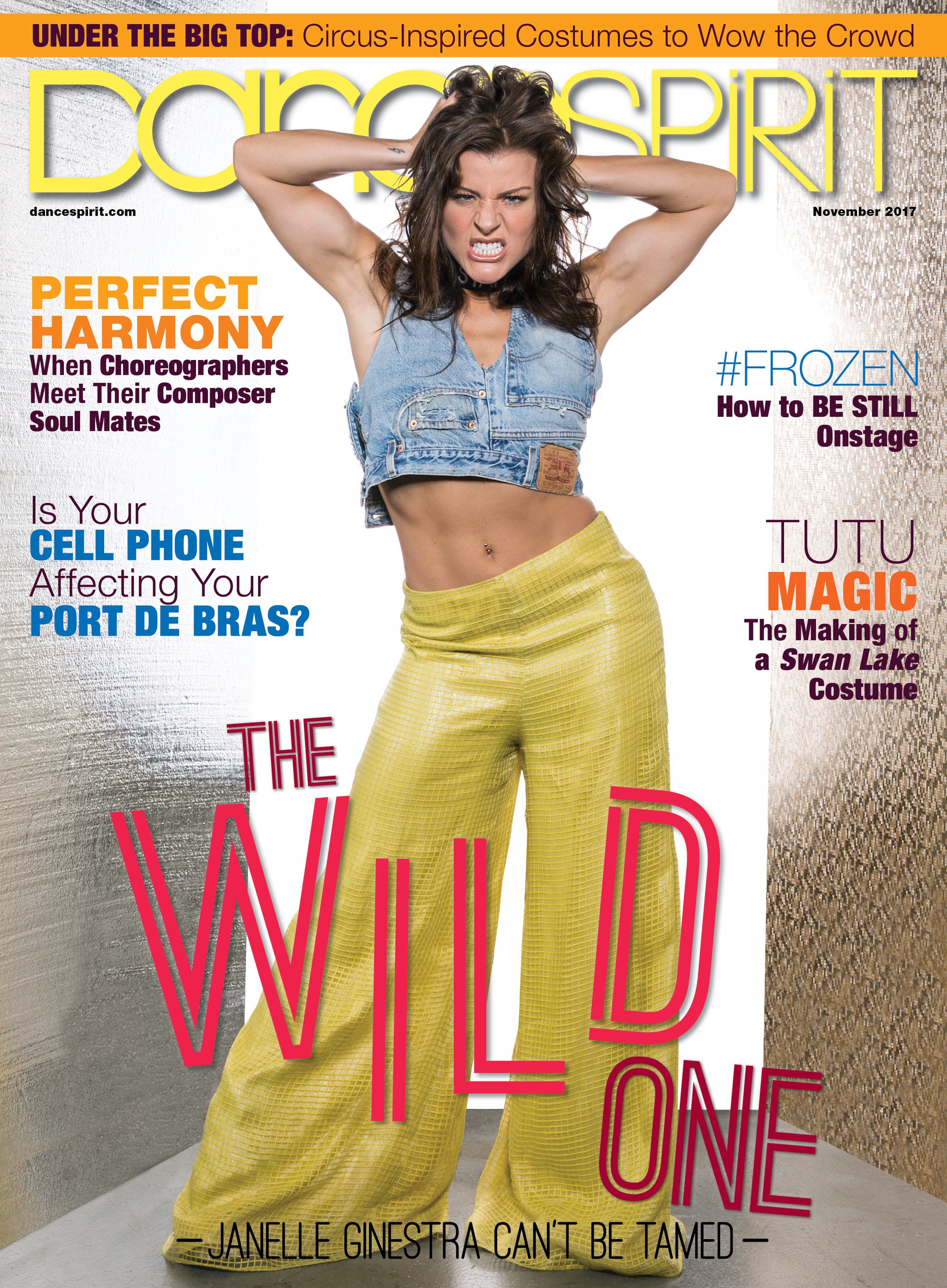 Get Dance Spirit in your inbox