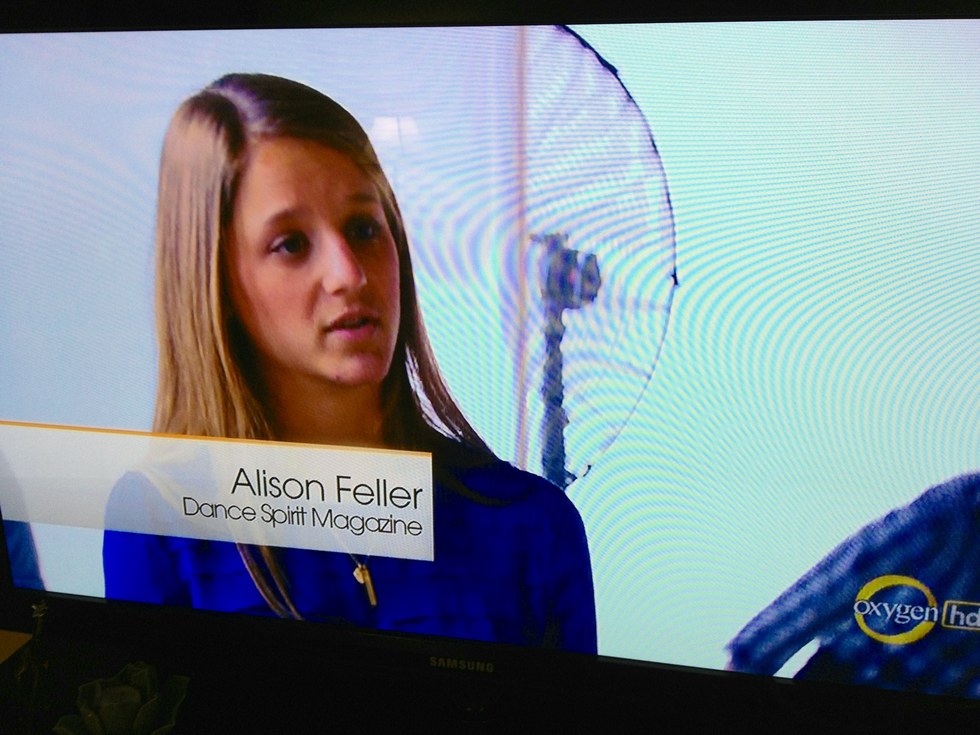 On an episode of "All the Right Moves"
When I was 16, I decided to get pretty specific about my life goals. "I'm going to be the editor in chief of Dance Spirit," I declared with conviction. So I made a plan—go to college, major in journalism, be on the dance team, move to NYC, get a job at DS, be wicked happy—and stuck to it.
Now here I am, seven years after moving to NYC, and I can proudly say that my big dream came true. I started at Dance Spirit as an editorial intern, got hired full-time as a web editor and, two years ago, was named editor in chief.
But once your dreams come true and you get to revel in them for a while, it's time to come up with new ones, right?
Today is my last day at Dance Spirit [tear!]. Without writing a long and super-sappy "last post," I'll just leave you with a few of my favorite memories...
1. The January 2013 cover shoot with Mia Michaels, Ryan Ramirez and Chaz Buzan. The trio's chemistry was unreal, and at the end of the day, Mia danced for us.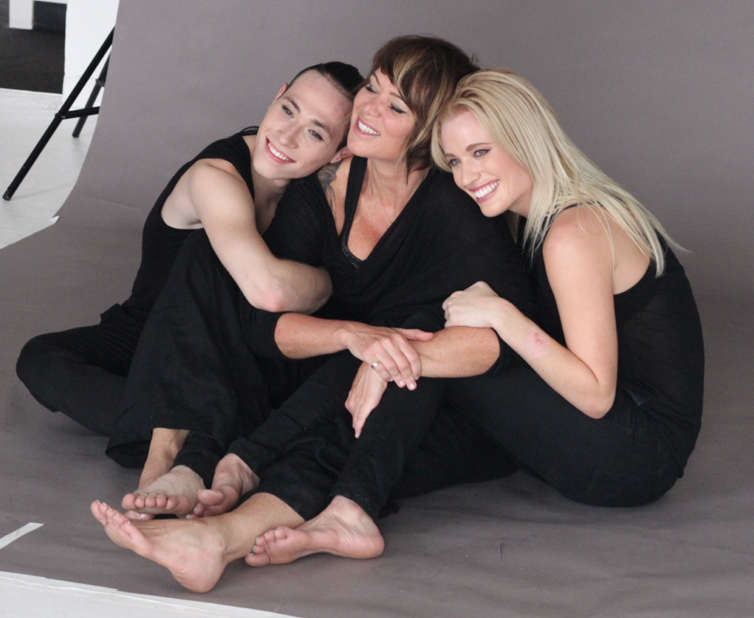 Chaz, Mia and Ryan, on such a special day for all of us
2. Getting a mid-show wink from Ryan Steele. He was on as Rudolpho in Matilda on Broadway that night. I Tweeted him during intermission, and when he came back onstage for the second act, Ryan looked right at me in the audience, smiled and winked. My cheeks were red for about a month after that.
3. Seeing In the Heights four times—and getting to go onstage after the show! Thank you, Luis Salgado. (Catch him on Broadway now in Rocky!)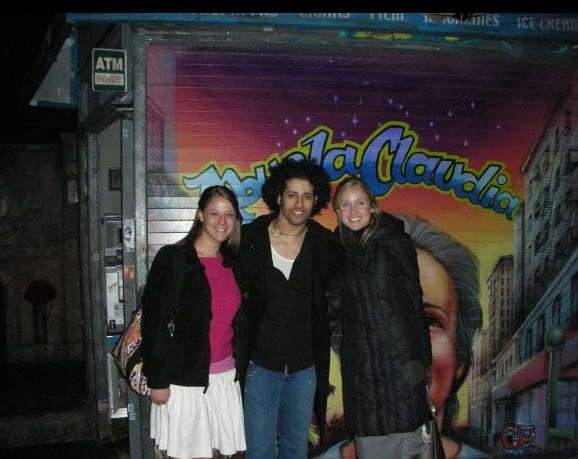 Can we petition to bring this show back to Broadway, pleeeeease?
4. The May/June 2014 cover shoot in L.A. with Mark Kanemura and Jeremy Hudson. Mark was so serious and Jeremy was so goofy, and their mutual admiration and adoration was downright adorable.
Mark and Jeremy showing their Dance Spirit!
5. Putting rising ballerina Juliet Doherty on the cover of the March 2014 issue. She's a star. (Youth America Grand Prix agrees: Juliet won senior gold at the competition last week!)
6. Meeting and interviewing the best young dancers in the world. I've had so much fun chatting with dancers like Jayci Kalb, Rachel Parkinson, Alexia Meyer and Luke Spring.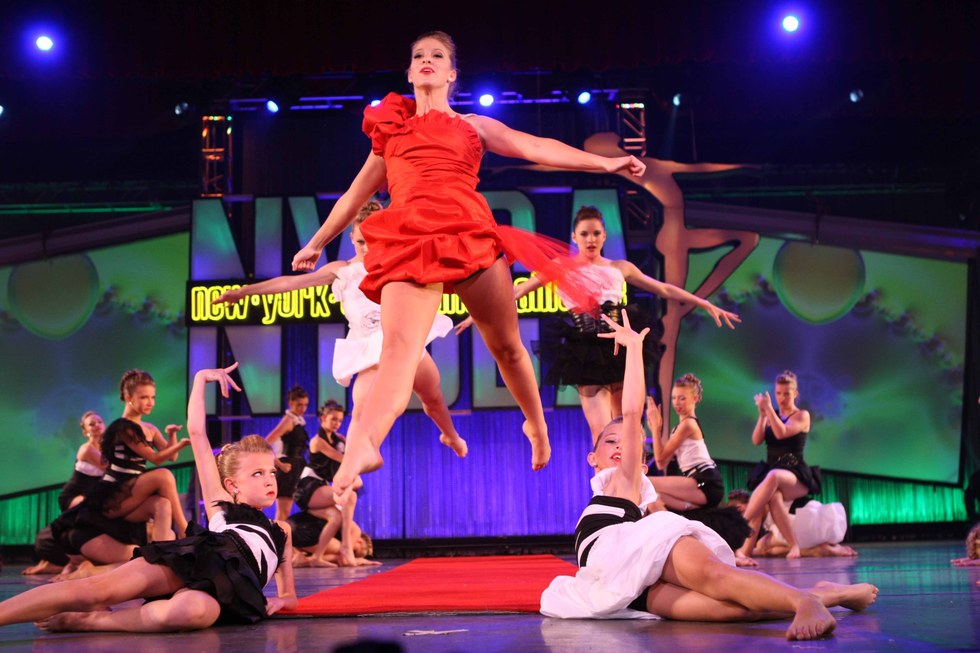 That's Rachel Parkinson, bottom left, performing at New York City Dance Alliance Nationals with her studio, The Dance Club. I love her sassy little face in this photo so much that I cut it out and taped it to my computer monitor as a constant reminder to be as feisty as possible (er, when appropriate, at least).
7. The many magical moments at New York City Ballet. The company's productions of Stars and Stripes and George Balanchine's The Nutcracker changed my life...and all of my playlists.
8. Attending New York City Dance Alliance and The Dance Awards Nationals every summer.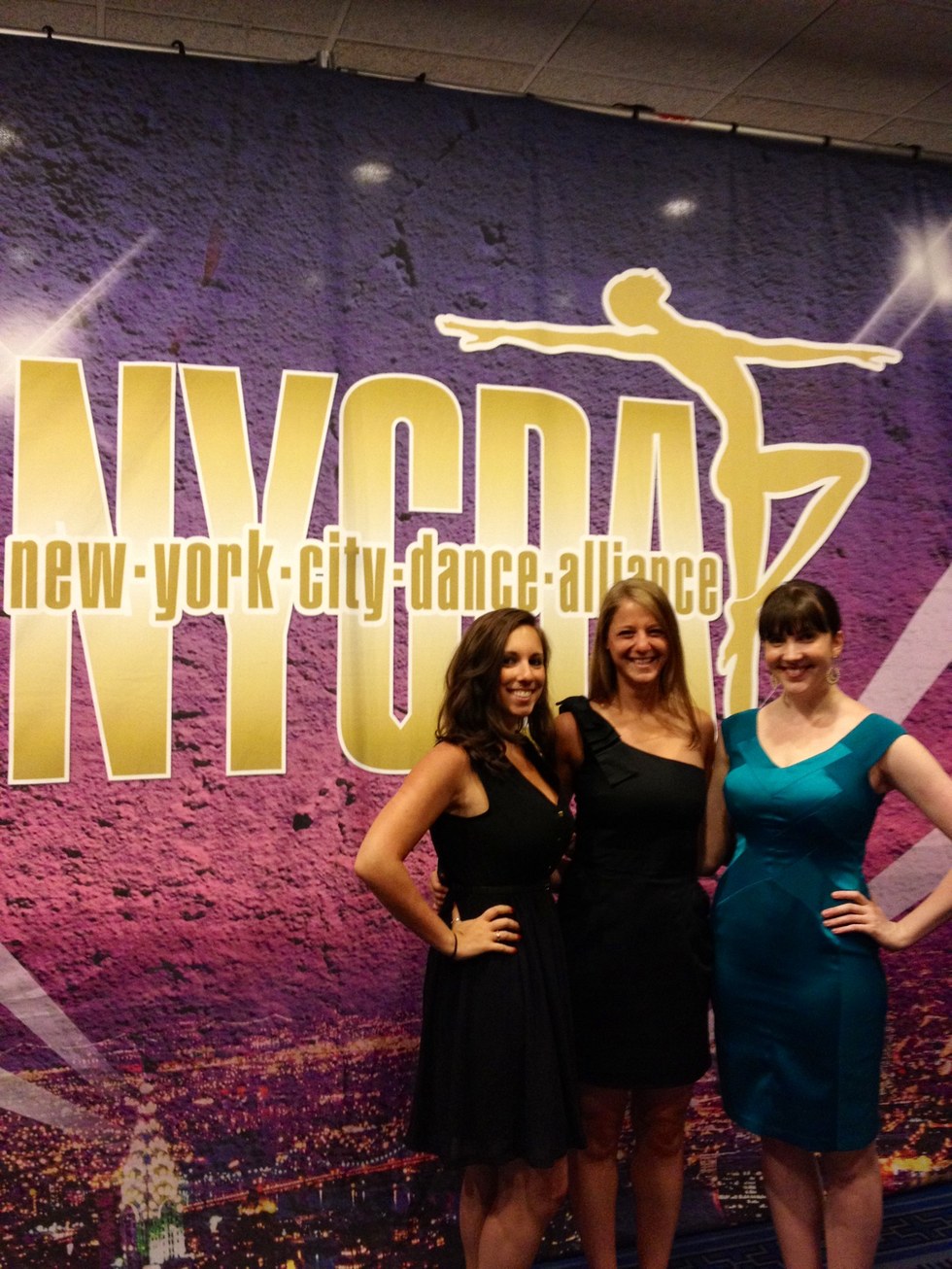 All dressed up at New York City Dance Alliance Nationals in 2012
The talent there never ceased to blow my mind. Sarah Pippin's "Black Hawk Waltz" solo in 2012 remains my all-time favorite performance.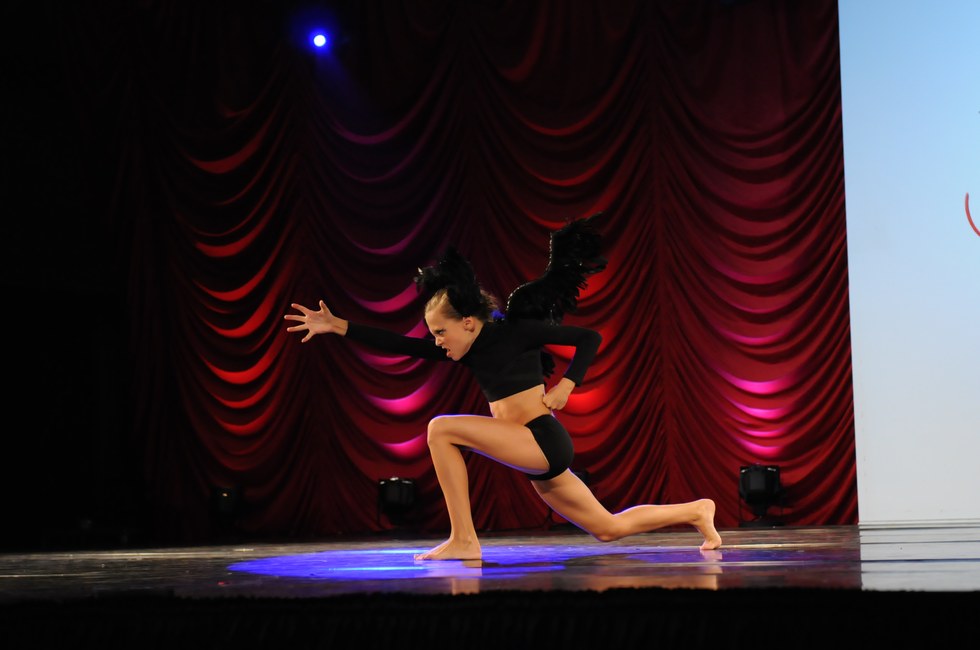 Sarah Pippin's "Black Hawk Waltz" at The Dance Awards
9. tWitch and Allison. Their photo shoot, their cute cover story. Everything about them.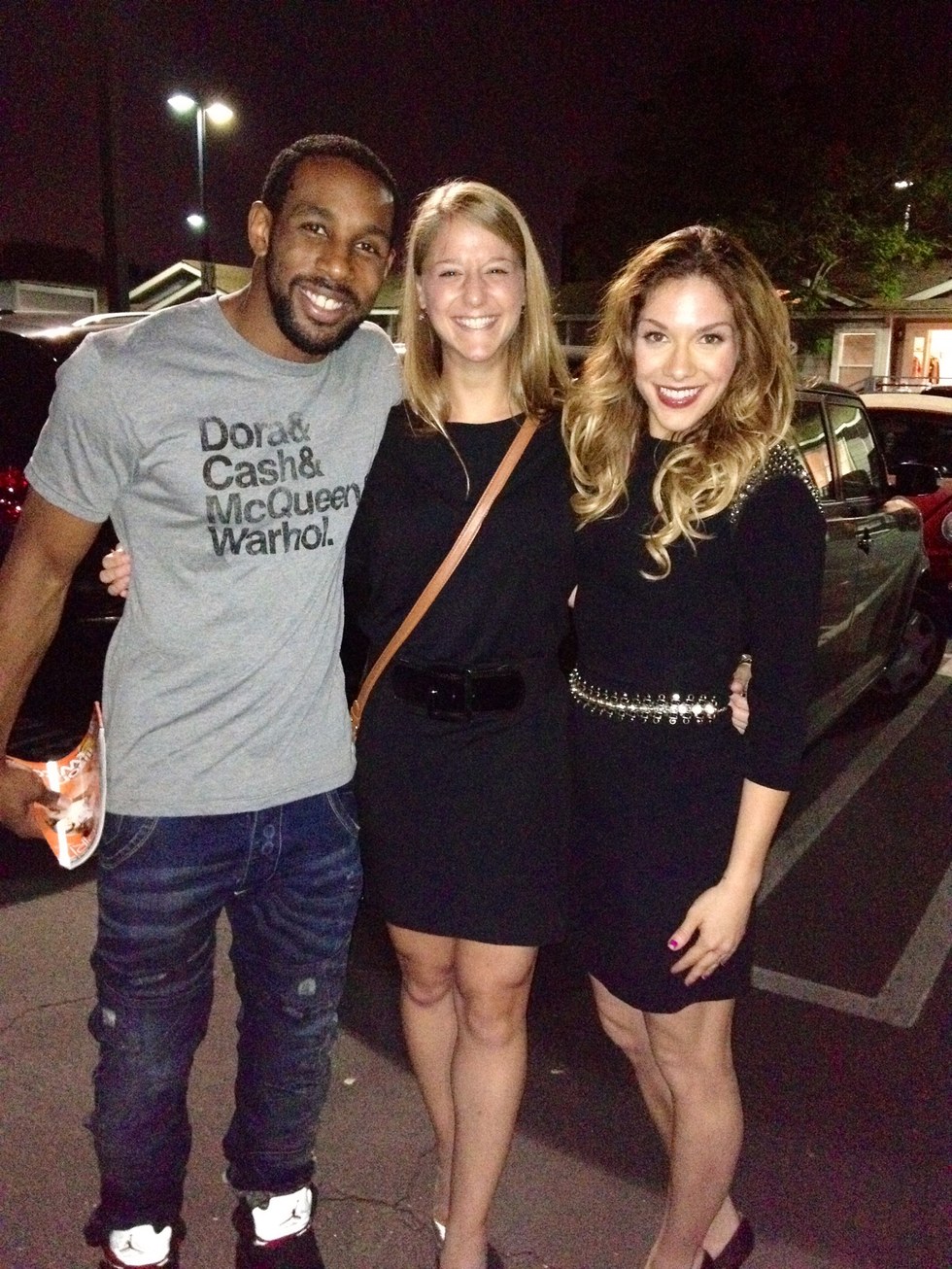 Hanging out with "The Boss Tribe" after a "So You Think You Can Dance" finale taping in L.A.
10. The only time I ever got starstruck at this job: when I literally rubbed elbows with Mikhail Baryshnikov in the Koch Theater lobby.
Thank you, DS, for the memories. It's been a total blast.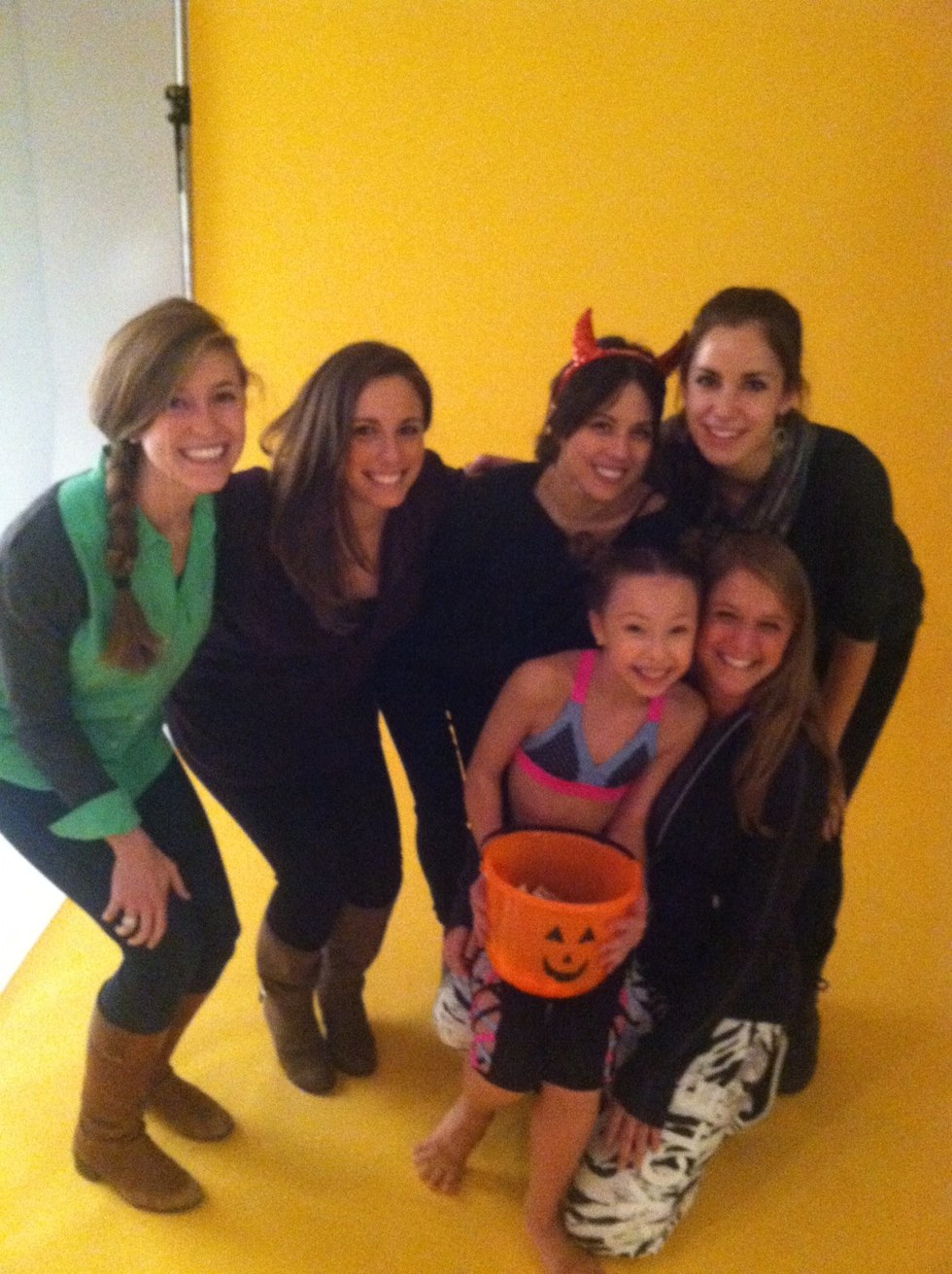 A super-fun cover shoot with the itty bitty Sophia Lucia
Love,
Alison
Dance is a powerful form of expression, and Ahmad Joudeh is using its influence to promote peace.
The 27-year-old is a Palestinian refugee, whose decision to pursue his passion for ballet has made him the target of death threats from terrorist organizations. Despite the danger, Joudeh has decided to continue on his path as a dancer, using his performances as an opportunity to spread a message of peace and cultural awareness.
Keep reading...
Show less
A dance photo of Averi Hodgson (courtesy of Cortney Hodgson)
For 14-year-old Averi Hodgson, focusing on her ballet training while growing up was never easy: She's suffered from epilepsy since she was in first grade, and later, she was also diagnosed with scoliosis. Here, she tells her story of perseverance—and how her determination earned her a spot at the School of American Ballet's 2017 summer intensive.
Keep reading...
Show less
CBS
"Late Late Show" host James Corden was one of the many, many people shocked by President Trump's sudden decision to ban transgender people from the military yesterday. And he decided to voice his outrage in the way most likely to rile a President who's uncomfortable with anything "un-manly": through a big, beautiful, extra-sparkly song-and-dance routine.
Keep reading...
Show less
Jul. 25, 2017 05:04PM EST


Get Dance Spirit in your inbox