A Day with Boston Ballet, Time-Lapse Style
I'm a sucker for a great time-lapse video. Whether it's showing the course of the sun from rise to set, or it's a street view of bustling NYC, I'm into it. It's probably because I'm impatient. I like things to move fast, and a time lapse essentially takes things into a watchable fast-forward mode.
So with that, I present to you the latest, greatest, time-lapsiest video, which shows Boston Ballet dancers in both super-duper fast sequences and ohhhh-soooo-slooooow moments.
The video, A Day of Grace with Boston Ballet, shows what goes on in one day in Boston Ballet's Studio 7. David Gifford and Adrian Dalca used GoPro cameras (you know, those super-cool ones skiers and cyclists attach to their helmets for those killer POV shots you always see on TV) to create the video, set to music by Audiomachine.
A Day of Grace with Boston Ballet from David Gifford on Vimeo.
Leah Morrison in Trisha Brown's If You Couldn't See Me, in which the soloist never faces the audience (photo by Julia Cervantes, courtesy Trisha Brown Dance Company)
Postmodern pioneer Trisha Brown redefined how dance is seen and felt. A founding member of Judson Dance Theater, Brown frequently collaborated with other experimental artists like Yvonne Rainer, Merce Cunningham, Twyla Tharp, and Steve Paxton.
She embraced pedestrian movement, pairing everyday gesture with rhythm and fluidity. "It's liquid," says Wendy Perron, who danced with Brown in the '60s and '70s. "Like a river with many tributaries, water coming out of a faucet, or being on a raft and seeing the water move away in different directions." Brown also pushed beyond stages with choreography in fields, museums—even on the sides of buildings.
Keep reading...
Show less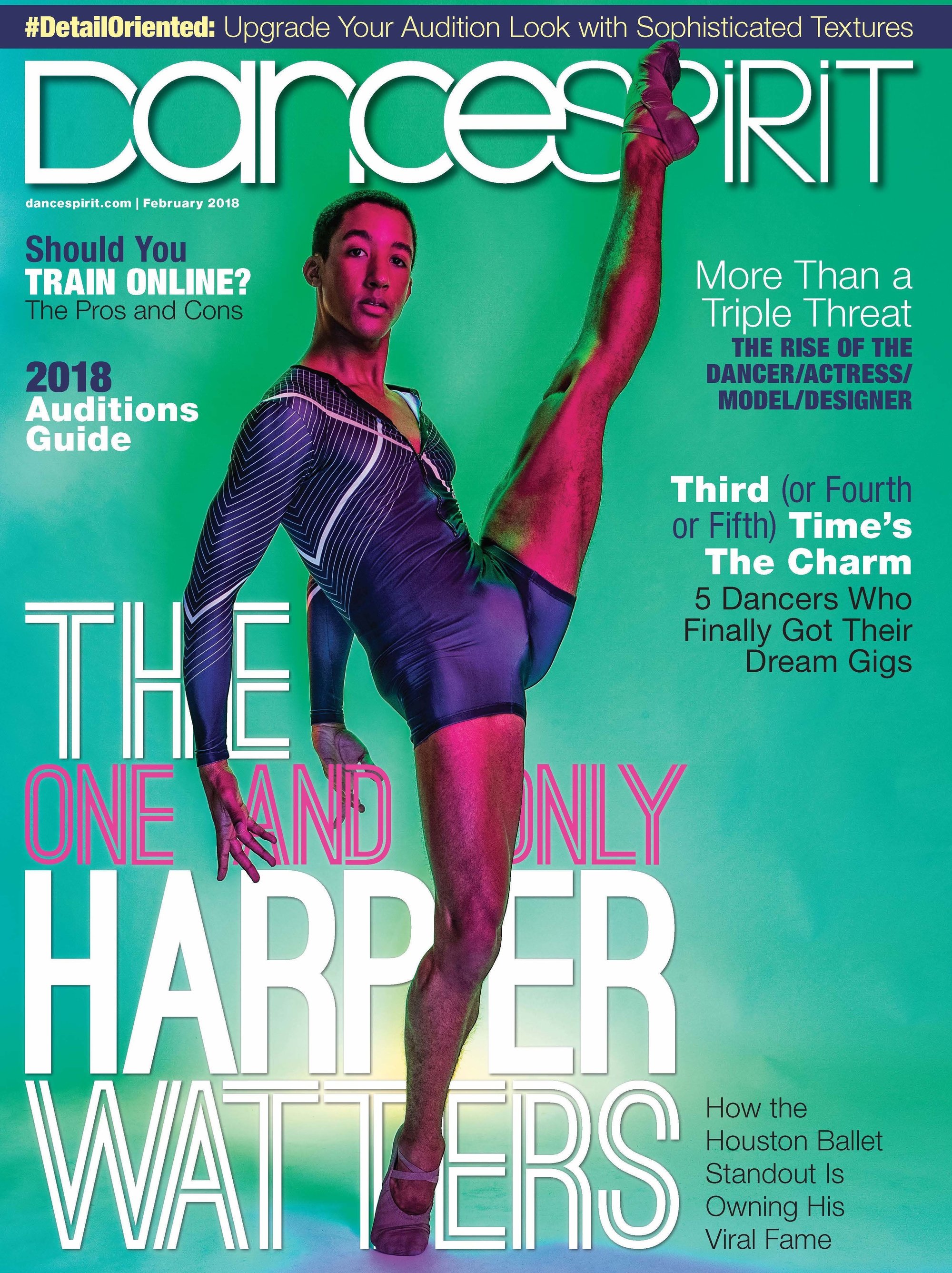 Get Dance Spirit in your inbox