A Lesson on Injury Prevention at The School at Steps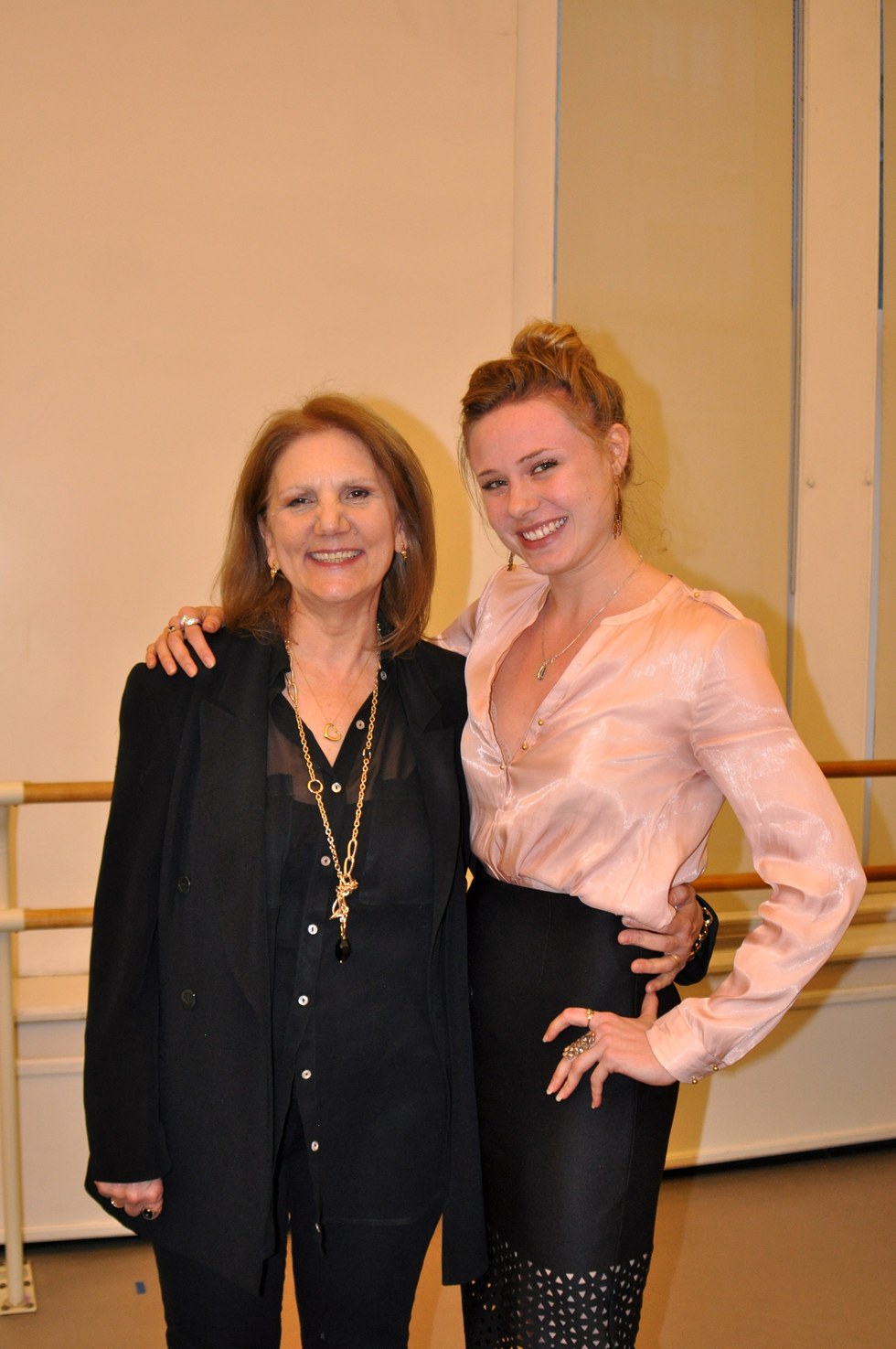 School at Steps director Kate Thomas with NYCB principal dancer Sara Mearns (courtesy The School at Steps)
Taking time off to recover from a stress fracture or strain can be unbearable for a dancer. That's why it's so important to do everything you can to prevent that dreaded injury.
On Sunday, The School at Steps in NYC hosted the "Injury Prevention Workshop," part of The Complete Dancer Series. Dance Spirit sponsored the event, and we were so excited to learn about taking care of our bodies from pros in the know.
The panel included clinical psychologist Linda Hamilton, pediatric orthopedic specialist Dr. Andrew Price, Dr. Marijeanne Liederbach of the Harkness Center for Dance Injuries, Pilates instructor Robin Powell, physical therapist Rebecca Blanchard and, a special treat, Sara Mearns, principal dancer with New York City Ballet. That's a whole lot of experts! And, boy, did they have a ton of useful information to dole out. Here's just a taste of the helpful hints attendees were privy to:
1. Don't dance to get in shape. Get in shape to dance. Improving your strength and stamina outside of the studio will improve your dancing in the long run.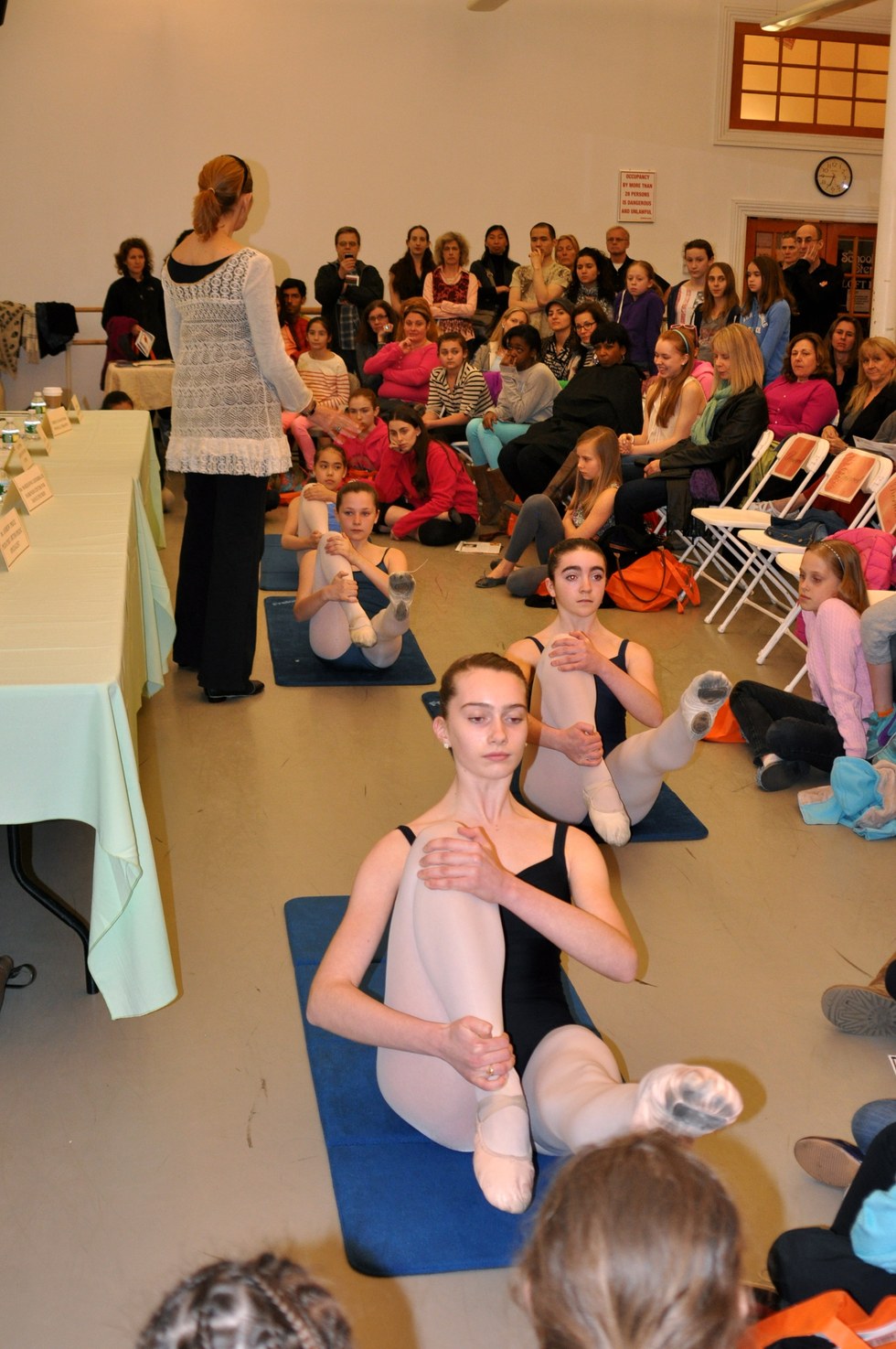 Pilates instructor Robin Powell gives a demonstration with School at Steps dancers Maria Edmond, Grace Sautter, Liza Berg and Bridget Scanlon. (courtesy The School at Steps)
2. That signature ballerina duck-walk is actually bad for you! Give your turnout muscles a break by cross training in parallel.
3. The two biggest contributors to injury are faulty dance technique and bad posture (not just while you're dancing, but while you're standing and walking around). So listen to your mom when she tells you to stand up straight.
4. 85% of all injuries happen in a previously injured joint. Give that ankle sprain the time it needs to heal, or you may be rocking a boot again before you know it.
5. Do you feel like your dance schedule is wearing on your body? Say something! Sara Mearns didn't, and she ended up with a bad back injury that took her away from dancing for eight months.
Want to know more about the most common injuries for dancers? Click here. 
Jul. 22, 2017 04:55PM EST
via YouTube
It's no secret that ballet in pop culture has sparked its fair share of controversy. Which is why this video from Refinery29, featuring ABT's Isabella Boylston, is not only a super-fun watch, but a breath of fresh air.
Keep reading...
Show less
Jul. 21, 2017 12:26PM EST
via @phil_wright_ on Instagram
Well, this brings class videos to a whole new level! Choreographer Phil Wright and dancer Ashley Liai have been together eight-plus years, but she was still in total shock when he proposed to her mid-dance at Millennium Dance Complex earlier this week. Why? Well, the whole thing was unbelievably perfect.
Keep reading...
Show less
Jul. 21, 2017 11:03AM EST
(Courtesy ABC)
In the dance industry, dancers don't always have a say in what they wear on their bodies. This can get tricky if you're asked to wear something that compromises your own personal values. So what should you do if you find yourself in this sticky situation? We sat down for a Q&A with "Dancing with the Stars" alumn Ashly Costa to answer that very question. Here's what she had to say about the options dancers have surrounding questionable costumes.
Keep reading...
Show less


Get Dance Spirit in your inbox