A Letter From the Dance World's Dads
We're the dance dads. And we're here to help you in your pursuit of greatness.
We're happy to do it, for we—like so many other dance parents, and teachers, and choreographers, and extended family members—have found our purpose in helping you reach your dreams. We drive you to lessons until you can drive yourself. We teach you the steps until you can learn them on your own. We create your dances until you find your voice hidden in the lines. We buy you shoes. A lot of shoes.
---
We see you give your all at dance school and rehearsals and master classes and conventions and choreo camps. And sometimes you giggle with friends or do cartwheels in the back or don't pay attention. We remind ourselves that you are children while we guide you back on path. Because we are here to get you to the next place you were always going.
We watch you dance at competitions, your hearts as much on your sleeves as the four hundred sequins that needed to be hot glued last night. We help you with quick changes, we guard dream duffels, we pretend potato chips have nutritional value when the venue is sold out of everything else. We listen as every song we've ever loved gets remixed, remastered, and turned into a contemporary routine featuring, we think, eagles that have flown into an oil spill.
We watch you dance.
Oh, how we watch. As much as those brief minutes on stage are what you train for all season, it is what we live for. You may never understand that until you become a dance dad (or mom) yourself.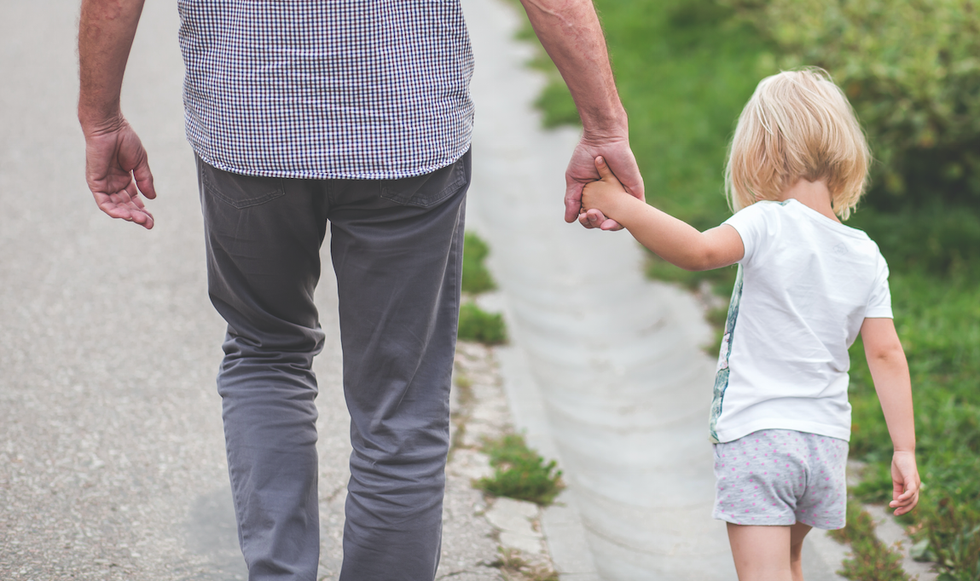 Freestocks.org
We see you sit on the stage waiting for awards, singing out loud to Moana and Beyoncé. We see you gather pins and plaques, ribbons and signs. We share your elation at placing, we share the surprise when a routine does worse than expected or the even bigger surprise when it does better than we imagined. We celebrate after competitions, or we console.
Through it all, we admire you more than you know. Dancers do not push through conventions to become rich. You do not give up sleepovers with friends and birthday parties and countless other social functions to become famous. Our celebrities have brief public moments on TV competitions or talk shows. The most successful dancers do not typically become household names like the best singers or actors. Dance is not about fame (although it's a bit about Fame, but that's different). Dance is art, and you are passionate artists becoming your true selves. We, the dance dads, are proud to help lift you up. (Not literally, though. Dance dads have bad backs.)
We don't tell you this to make you thank us. We tell you this so when you feel like the journey of your dance life is a difficult burden to bear, you know that you aren't alone. There are so many people helping you, teaching you, showing you where to go. Dance dads are here to help you separate dance from the rest of your world, or bring it together, whatever is needed.
You dance, we watch. Good deal. Keep going.
Kalani Hilliker made "Dance Moms" fans sit up a little straighter when she first appeared on "Abby's Ultimate Dance Competition" back in 2013. The then–12-year-old ballerina had charisma, she had sass—and, wow, did she have technique! Abby Lee Miller, the show's infamous host, saw Kalani's star potential from the start, saving her from elimination and ultimately inviting her to perform alongside Maddie Ziegler on Season 4 of "Dance Moms." "I was never supposed to be on 'Dance Moms' beyond that one performance," says Kalani, now 16, but she ended up staying on the show for the whole season—and the following three. "It was my first time, but not my last time, causing drama. And it was also the first time I got to meet the other dancers, who have become like sisters."
Keep reading...
Show less
Thinkstock
Acupuncture has proven benefits for reducing pain and getting dancers back on their feet, but it's also a way to treat your overall well-being—in both mind and body. "Acupuncture works very holistically," says Cassandra Krug, licensed acupuncturist at the Acupuncture Clinic of Boulder, in Boulder, CO. "Even if you come in because of ankle pain, we're looking at your whole body. We're trying to return you to a place of homeostasis, or balance."
Peter Schmidt, a licensed acupuncturist who works with Pacific Northwest Ballet dancers, thinks that acupuncture—when combined with the work of dancer-friendly Western doctors, physical therapists, and orthopedists—results in a higher success rate for his patients. "Acupuncture can't address everything," he says. "But for things that are bothering you that don't show up on an X-ray or MRI, acupuncture could help." Is acupuncture right for you? We talked to the experts to find out what dancers should know before going under the needle.
Keep reading...
Show less
The Top 9 in a Chris Baldock routine (Adam Rose/FOX)
Before we get into this week's recap, let's all show some love for Travis Wall, who had a day yesterday. Just hours before "So You Think You Can Dance" was set to air, Wall was at Disneyland (with friend and "Modern Family" star and aspiring Shaping Sound member Jesse Tyler Ferguson, NBD), where he found himself at a bit of a standstill—literally. "Not gonna be able to make 'So You Think' tonight...because I'm stuck on Indiana Jones," Wall shared on Instagram yesterday afternoon.
But hooray! He eventually did get off the stalled ride, and was in the audience alongside Mandy Moore. We're glad you made it, Travis!
On to the show:
This week, the Top 9 performed solos and duets with their All Stars. You know the drill. As always, we'll skip the solos and get right to the good stuff. (Though the solos were, like last week, so good.) Here's how it all went down.
Keep reading...
Show less
Michael J. Moore Photography (Courtesy Stacey Tookey)
To say that three-time-Emmy-nominated choreographer and dancer Stacey Tookey is in demand is an understatement. One glance at her resumé says it all: She's worked with artists like Celine Dion, Justin Timberlake, and Michael Bublé; performed with R.A.W. (Mia Michaels' dance company), Parsons Dance Project, and Ballet British Columbia; choreographed viral music videos like Christina Perri's "Jar of Hearts" and Ingrid Michaelson's recent "Celebrate"; presented full-length works for Los Angeles Ballet and Cincinnati Ballet; and formed her own contemporary company, STILL MOTION. She's currently marking her 10th season choreographing for and judging on "So You Think You Can Dance," which is where she racked up those Emmy noms.
Keep reading...
Show less


Get Dance Spirit in your inbox