A Letter From the Dance World's Dads
We're the dance dads. And we're here to help you in your pursuit of greatness.
We're happy to do it, for we—like so many other dance parents, and teachers, and choreographers, and extended family members—have found our purpose in helping you reach your dreams. We drive you to lessons until you can drive yourself. We teach you the steps until you can learn them on your own. We create your dances until you find your voice hidden in the lines. We buy you shoes. A lot of shoes.
---
We see you give your all at dance school and rehearsals and master classes and conventions and choreo camps. And sometimes you giggle with friends or do cartwheels in the back or don't pay attention. We remind ourselves that you are children while we guide you back on path. Because we are here to get you to the next place you were always going.
We watch you dance at competitions, your hearts as much on your sleeves as the four hundred sequins that needed to be hot glued last night. We help you with quick changes, we guard dream duffels, we pretend potato chips have nutritional value when the venue is sold out of everything else. We listen as every song we've ever loved gets remixed, remastered, and turned into a contemporary routine featuring, we think, eagles that have flown into an oil spill.
We watch you dance.
Oh, how we watch. As much as those brief minutes on stage are what you train for all season, it is what we live for. You may never understand that until you become a dance dad (or mom) yourself.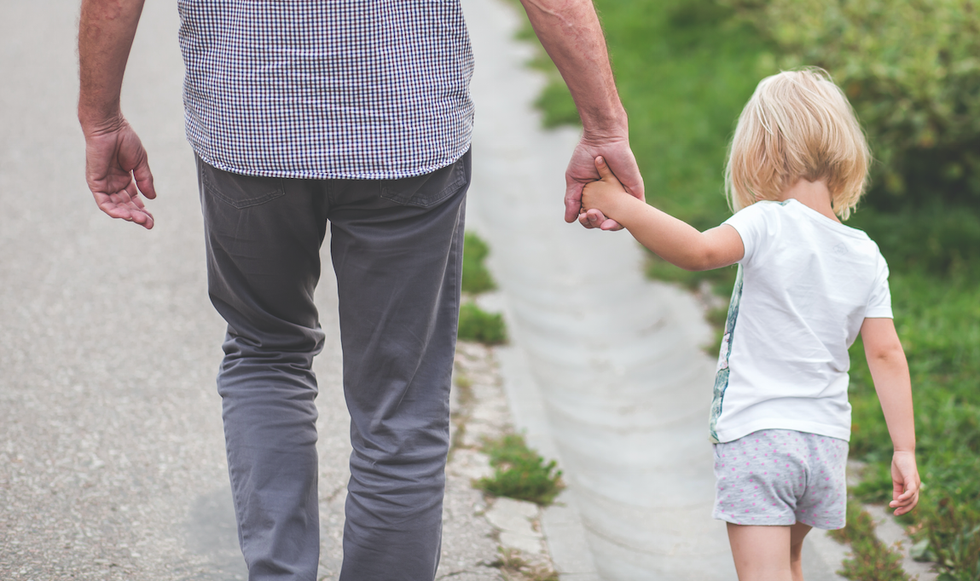 Freestocks.org
We see you sit on the stage waiting for awards, singing out loud to Moana and Beyoncé. We see you gather pins and plaques, ribbons and signs. We share your elation at placing, we share the surprise when a routine does worse than expected or the even bigger surprise when it does better than we imagined. We celebrate after competitions, or we console.
Through it all, we admire you more than you know. Dancers do not push through conventions to become rich. You do not give up sleepovers with friends and birthday parties and countless other social functions to become famous. Our celebrities have brief public moments on TV competitions or talk shows. The most successful dancers do not typically become household names like the best singers or actors. Dance is not about fame (although it's a bit about Fame, but that's different). Dance is art, and you are passionate artists becoming your true selves. We, the dance dads, are proud to help lift you up. (Not literally, though. Dance dads have bad backs.)
We don't tell you this to make you thank us. We tell you this so when you feel like the journey of your dance life is a difficult burden to bear, you know that you aren't alone. There are so many people helping you, teaching you, showing you where to go. Dance dads are here to help you separate dance from the rest of your world, or bring it together, whatever is needed.
You dance, we watch. Good deal. Keep going.
Jun. 15, 2017 02:00PM EST
From left: Haley Hartsfield, Kaylin Maggard, and Michelle Quiner (photos by Erin Baiano)
Congratulations to Dance Spirit's 2017 Cover Model Search finalists: Haley Hartsfield, Kaylin Maggard and Michelle Quiner! One of them will win a spot on Dance Spirit's October 2016 cover. Learn more about the dancers on their profile pages, and then vote for your favorite below.
We also want you to get social! We'll be factoring social media likes and shares into our final tallies. Be sure to show your favorite finalist some love on Facebook, Instagram, and Twitter, sharing their profile pages and using the hashtag #DanceSpiritCMS.
Keep reading...
Show less
Performing on a Broadway stage might seem glamorous, but it comes with one of the most grueling schedules a dancer can face. Maintaining your stamina and energy, warding off injury and keeping the material fresh for eight shows a week is no joke. So how do dancers do it? Dance Spirit talked to ensemble members from some of Broadway's danciest shows to get their survival tips.
Keep reading...
Show less
You should know Leiomy Maldonado's name, because she's shaped the way you dance. Called the "Wonder Woman of vogue," the trailblazing artist was the first transgender woman to appear on "America's Best Dance Crew," as part of the Vogue Evolution crew. And her signature "Leiomy Lolly" hair flip has inspired everyone from Beyoncé to FKA Twigs to Willow Smith to, odds are good, your own teachers and choreographers. (Smith even asked Maldonado to appear in the video for "Whip My Hair," to show the world how to do the flip properly.)
Now, Maldonado is the star of a new Nike ad celebrating the queer and transgender dancers who form the heart of the voguing community. Directed by Daisy Zhou, the spot is narrated by transgender artist Precious Angel Ramirez, and showcases Maldonado's extraordinary skills, as well as those of several other dancers from the vogue scene.

Keep reading...
Show less
Jun. 25, 2017 11:00AM EST
via YouTube
...This clip, "'Hamilton' Choreographer Breaks Down His Moves," popped up on my YouTube recommended list. I mean, I could watch Hamilton's dance wizard Andy Blankenbuehler talk about anything. Have you read our interview with him back when he was making the moves for Bandstand? The guy is freaking fascinating.
Keep reading...
Show less


Get Dance Spirit in your inbox