Ballet
Mar. 01, 2010 12:59PM EST
A Peek Inside the Beijing Dance Academy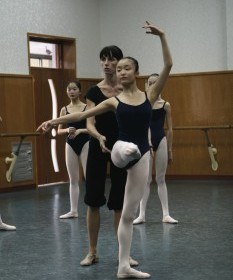 Beijing is an early-to-rise kind of city, and the students at the Beijing Dance Academy are no exception. At 6:30 in the morning, the young girls
and boys are already beginning their morning warm-up, running laps and practicing leaps. By 8 am, these ballet hopefuls are perfecting their tendus and développés at the barres in the academy's spacious, high-ceilinged classrooms.
And there are a lot of classrooms! BDA is the world's largest educational institute for dance. Its 613,000-square-foot facility—that's roughly the size of NYC's Lincoln Center—boasts 47 dance studios, which host more than 500 faculty members and upwards of 2,000 students. And while BDA is well known for its ballet training, the school actually offers several dance programs, including Chinese classical dance and choreography. Here, DS takes you inside this huge, prestigious academy on the other side of the world.
The History of BDA
The first professional dance school in China, BDA was founded in 1954. While China has a rich folk dance tradition, ballet was little-known in the country at that time, so the then-newly-formed Chinese Communist government asked Soviet Russia to help set up a ballet school. Renowned Russian dancers and choreographers, including Bolshoi ballet mistress Elena Oleg Sandrovna, were brought in to help establish the ballet department.
Because Russians were so influential in kick-starting the BDA in the 1950s, the school is based in Russian Vaganova technique. China's repressive Cultural Revolution in the 1960s, however, suspended the Russian presence in the school for several years. But BDA's doors reopened to teachers worldwide after the 1976 death of China's communist chairman Mao Zedong, who orchestrated the Revolution. "By the 1980s, teachers from the U.S. and Europe were coming to teach," says Ding Zhong Xu, a long-time professor at the academy. "So now our ballet department is very international."
Initially, BDA only trained dancers ages 11 through 18, but eventually the school expanded. Now, BDA offers bachelor's and master's degrees in dance performance, choreography and dance study, among others.
And today's BDA isn't just for ballerinas-to-be. There are six dance departments: Chinese Classic Dance, Chinese National and Folk Dance, Ballet, Choreography, Social Dance and the department of Dance Study. The school also offers classes in jazz, modern, hip hop and ballroom. Some interdisciplinary work at BDA is required, and all is encouraged. Students in the secondary school program take character dance and modern, and they can opt to study salsa, yoga and even nutrition. Le Yin, former principal with Pacific Northwest Ballet and Houston Ballet who started his ballet studies at BDA at 11 years old, says he benefited from the exposure to a wide range of styles. "They give you a broader view of what dance can be," Yin says, "which is useful once you join a professional ballet company and are asked to do contemporary or experimental work."
Getting In
Several times a year, BDA holds auditions for its secondary school program. Anyone in China can travel to Beijing to audition, but in order to recruit talent from economically disadvantaged areas, BDA also sends teachers out to scout in China's small towns. (Dancers "discovered" this way then attend a Beijing tryout.) During the audition, which includes basic skill tests and improvisation, teachers "focus on the children's basic bodily abilities," Xu says. More than 2,000 students audition for the secondary school program each year, but only one in every 20 dancers makes the cut.
While the majority of students are Chinese, BDA does have a program that allows international students to enroll for one or two semesters. Xu says the school is also talking with New York University about developing an exchange program.
The BDA Ballet Style
Ballet at BDA is rooted in the sweeping, dramatic Russian style and further influenced by the exacting French and British techniques. Some of the delicate head tilts and elegant hand gestures of Chinese classical dance are also incorporated into ballet classes. "The academy has taken all those techniques and morphed them into its own technique," Yin says. "Now, our uniquely Chinese style is becoming part of the international ballet world."
Larissa Saveliev, co-founder of the Youth America Grand Prix international ballet competition (see "Ballet Competitions 101," p. 46), says that the BDA dancers who participate in YAGP are easy to spot. "They stand out for the ultramodern quality of their contemporary work," Saveliev says, "while at the same time preserving the pure classical forms when they perform classical repertoire."
BDA teachers are tough on their pupils, Yin says—harsher, usually, than teachers in the U.S. "But Chinese teachers are also very devoted to their students," Yin says. "They spend a lot of their personal time with them, often talking after class for up to an hour and a half. My coaches gave everything they knew to me."
A Day in the Life
A typical day for a BDA ballet student begins with the early morning warm-up, which includes flexibility exercises and drills for jumps and turns. After breakfast, there is a ballet technique class, followed by character dance or pas de deux exercises. After lunch, the students study academic subjects for three hours. In the evening, they attend repertory classes and do homework. The weekends are full of dancing, too—BDA holds classes on Saturday and Sunday mornings!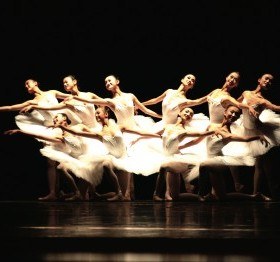 During the semester, the ballet students also rehearse for an end-of-the-year performance of Swan Lake, Sleeping Beauty, The Nutcracker or a classical Chinese ballet like The Red Lantern. Occasionally, the school will tour these productions internationally—in fact, BDA performed The Butterfly Lovers, often referred to as China's Romeo and Juliet, in L.A. last month—giving the rest of the world a peek at the next generation of talented Chinese dancers.
Win It
Sep. 05, 2017 12:10PM EST
Photos by Erin Baiano
It's time to get your pirouette on! From September 5th to September 30th, we're hosting a contest to find out who's the best turner of them all.

Put together your most impressive turning combo. Post a video online. Share your turns with us and thousands of other dancers around the world. And if our editors think you're the top turner, you'll win a fabulous prize.
Keep reading...
Show less
All of 18-year-old Kaylin Maggard's dreams—from scoring the title of National Senior Outstanding Dancer at New York City Dance Alliance Nationals to winning the 2017 Dance Spirit Cover Model Search—are coming true. And to anyone who knows the gorgeous contemporary dancer, that's no surprise.
From the moment the Dance Spirit staff met Kaylin, it was obvious her humility and talent would take her far. Not only did she go full-out during the photo shoot and class at Broadway Dance Center, but she was always cheering on, laughing with, and supporting her fellow CMS contestants Haley Hartsfield and Michelle Quiner. During the voting period, the social media world was abuzz with praise for her work ethic, positive attitude, and generosity.
Since her CMS trip to NYC, Kaylin's moved from her hometown of Columbia, MO, to the Big Apple for her freshman year at Juilliard, and is busy getting acquainted with the city. As for the future? She's taking it one opportunity at a time, but something tells us we'll be seeing this contemporary queen reach new heights every year.
Keep reading...
Show less
New York City principal Lauren Lovette has become an icon thanks to her emotional maturity and exceptional musicality. The 26-year-old quickly rose through the ranks after joining the company as an apprentice in 2009, reaching principal status in 2015. A Thousand Oaks, CA, native, Lovette started studying ballet seriously at age 11, at the Cary Ballet Conservatory in Cary, NC. After attending two summer courses at the School of American Ballet, she enrolled as a full-time student in 2006. Last year, she made her choreographic debut with For Clara, her first piece for NYCB. Catch her latest work this month during the company's fall season. —Courtney Bowers
Keep reading...
Show less
In our "Dear Katie" series, former NYCB soloist Kathryn Morgan answers your pressing dance questions. Have something you want to ask Katie? Email dearkatie@dancespirit.com for a chance to be featured!
Dear Katie,
I know I'm not getting good enough dance training from any of my local studios. But I'm not sure I'm ready to move away to study at a big-name school, either. How do you know when you're ready to leave home to pursue your passion?
Marisa
Keep reading...
Show less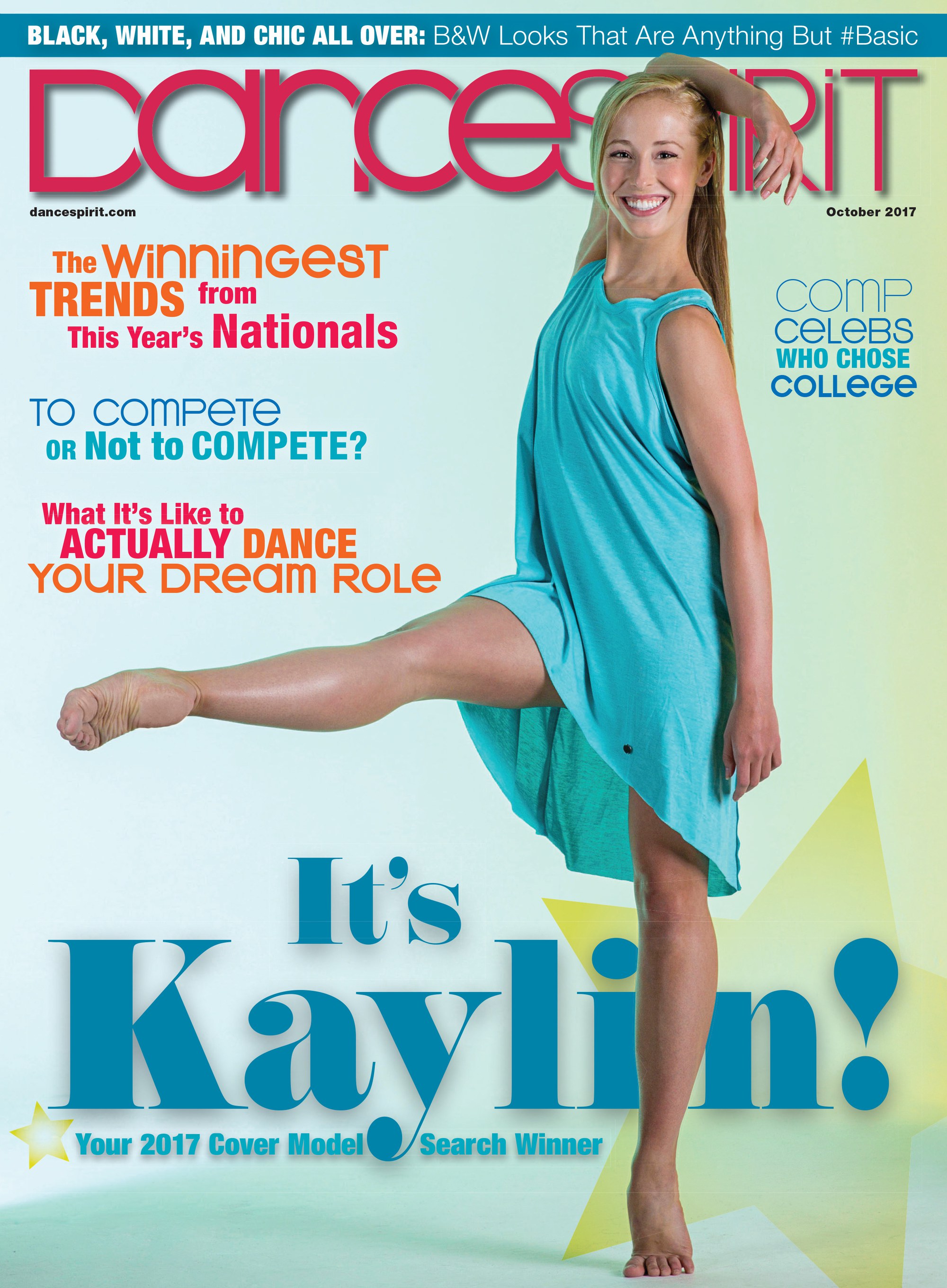 Get Dance Spirit in your inbox