Ballroom
Sep. 01, 2008 01:56PM EST
A Q&A with Cheryl Burke from "Dancing With the Stars"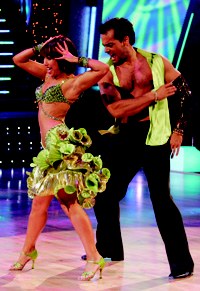 With her quick hips and creative choreography, "Dancing With the Stars" professional Cheryl Burke always seems to steal the show, even from her celebrity dance partners. But she knows how to make them look great, too. "Cheryl choreographs to her partners' strengths and brings out the best in them," says "DWTS" judge Len Goodman. "She's a delight to watch and fans love her." Now, at only 24 years old, she has become a celebrity in her own right.
Originally from San Francisco, Cheryl started ballet at age 4, but switched to ballroom at 11. For the past three years, she (alongside a host of Hollywood hotties) has competed for the "DWTS" title, taking it home in Seasons 2 and 3. Days after the Season 6 finale, she took a few minutes out of her busy schedule to talk to DS about dancing celebs, choreographing and opening her own studio.
DS: What's your favorite style?
CB: I've always specialized in the Latin dances. For me, they are the most fun. They're energetic and the music and costumes are great.
DS: What has been your biggest challenge on "DWTS"?
CB: This year dancing with Cristián de la Fuente! The first few weeks he picked up [the steps] fast. He had a lot of energy and was easy to teach. But when he ruptured a tendon in his left bicep, it was really challenging for me to choreograph just using his right arm. [Cheryl had to create lifts using only his good arm!]
DS: Who was the easiest partner you had to train on "DWTS"?
CB: Everyone has had his own challenges. I would have to say Drew Lachey picked up choreography the quickest.
DS: What's your rehearsal schedule like during the show?
CB: It's pretty intense. The first training, which is the first four weeks, is about four hours a day. You have to slowly get the celebrities into it and make them feel comfortable. As the competition starts up, the hours increase to six. Then when we start learning two dances a week, we do about eight to 10 hours a day.
DS: Do you get tired or sore?
CB: As the show progresses, we work seven days a week and don't have one day off. All of us get really tired.
DS: What made you want to start ballroom lessons?
CB: My mom and dad got into it socially. I went to a competition with them and saw kids my age doing it. I was interested right away.
DS: What intrigued you most about the ballroom styles?
CB: I enjoy having a partner. The music and the costumes were a huge draw for me, as well.
DS: What do you do for fun when you aren't dancing?
CB: I've been doing "DWTS" for the last three years, and between the seasons and the tours, I haven't had a good number of days off in a row. Now that we have the summer off, I'll be spending a lot of time at my dance school [Cheryl Burke Dance] in San Francisco!
DS: Tell me about your new studio.
CB: It's a new, hip place. It's really a great environment to work in, and anyone is welcome.
DS: What made you decide to open a school?
CB: I've wanted to open my own school since I was a little girl, and I got a lot of e-mails from fans asking when I would. They want to learn how to dance! And I really want to get young people into it, too, not just adults. It's fun, and kids can do it as a hobby or seriously. It's also a good way to promote fitness.
DS: What was the hardest part of opening your own studio?
CB: Time! I don't have a lot of it. I opened the studio during the season so I haven't been able to be there. [She got back to San Francisco shortly after Season 6.] Right now, my mom and another business partner are running it. We actually bought the studio bankrupt [from its previous owner], so the challenge is getting it back to where it should be and getting people involved in it.
DS: What's your advice for being a young entrepreneur?
CB: You have to have a passion for what you do. If you don't, it won't work. Set goals in life. Follow your dreams and love what you do. Go for it 100 percent. Don't look back; keep looking forward.
DS: What's your advice for young dancers?
CB: Practice makes perfect. It takes a lot of time and energy to get it right and to go out there and perform. On the show you see celebrities who have no dance experience learn a dance in four or five days. They put in the time, and you see them exceed and improve every day. It all has to do with devotion and motivation.
Win It
Sep. 05, 2017 12:10PM EST
Photos by Erin Baiano
It's time to get your pirouette on! From September 5th to September 30th, we're hosting a contest to find out who's the best turner of them all.

Put together your most impressive turning combo. Post a video online. Share your turns with us and thousands of other dancers around the world. And if our editors think you're the top turner, you'll win a fabulous prize.
Keep reading...
Show less
All of 18-year-old Kaylin Maggard's dreams—from scoring the title of National Senior Outstanding Dancer at New York City Dance Alliance Nationals to winning the 2017 Dance Spirit Cover Model Search—are coming true. And to anyone who knows the gorgeous contemporary dancer, that's no surprise.
From the moment the Dance Spirit staff met Kaylin, it was obvious her humility and talent would take her far. Not only did she go full-out during the photo shoot and class at Broadway Dance Center, but she was always cheering on, laughing with, and supporting her fellow CMS contestants Haley Hartsfield and Michelle Quiner. During the voting period, the social media world was abuzz with praise for her work ethic, positive attitude, and generosity.
Since her CMS trip to NYC, Kaylin's moved from her hometown of Columbia, MO, to the Big Apple for her freshman year at Juilliard, and is busy getting acquainted with the city. As for the future? She's taking it one opportunity at a time, but something tells us we'll be seeing this contemporary queen reach new heights every year.
Keep reading...
Show less
J.Crew's putting a whole new spin on its brand —literally. The popular clothing line's inspired ad campaign has a group of cute male models showing off their best moves in a series of playful dance battles. When we saw one of those models throw down the gauntlet with a rather impressive series of chaîné turns, we knew he had to be a trained dancer, and we were right: He's former New York City Ballet corps member Joshua Thew. Dancer and model Smith Reesie also shows off in a seriously impressive freestyle.
Keep reading...
Show less
Lindsey Stirling and Mark Ballas in the Season 25 premiere of "Dancing with the Stars" (Eric McCandless/ABC)
It's fall! The leaves are changing, everything everywhere is pumpkin-spice flavored—and "Dancing with the Stars" is back on the air. For the 25th time. Season TWENTY-FIVE, y'all: Here we go.
Keep reading...
Show less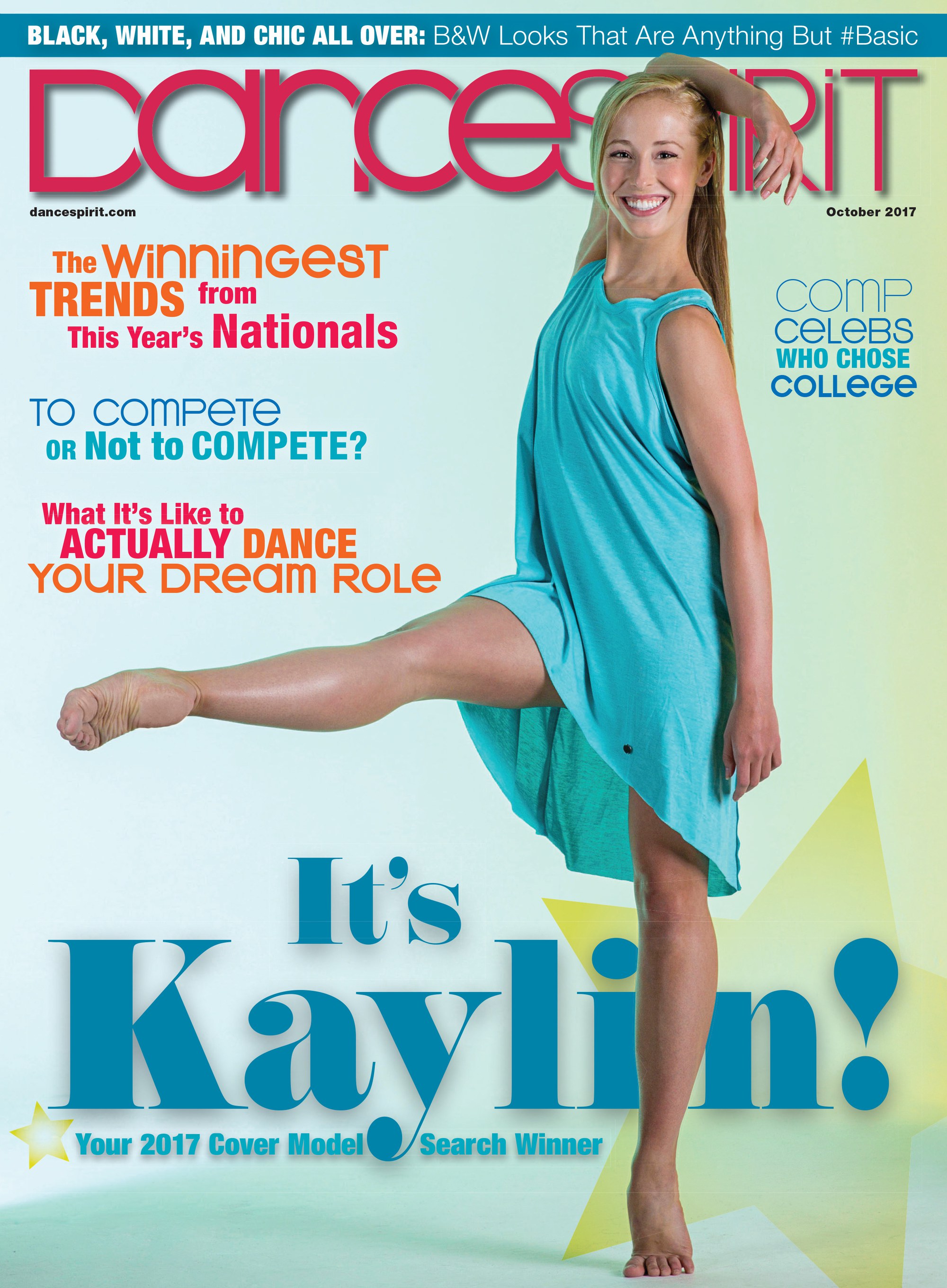 Get Dance Spirit in your inbox