Mar. 01, 2015 10:58AM EST
Accelerate Your Undergrad
Want to graduate from college early and jump into the professional world? Walnut Hill School for the Arts in Natick, MA, and New World School of the Arts in Miami, FL—two performing arts high schools—offer accelerated programs that allow students to complete college credits while they're still in high school. The payoff? These students can graduate from college in three years instead of four.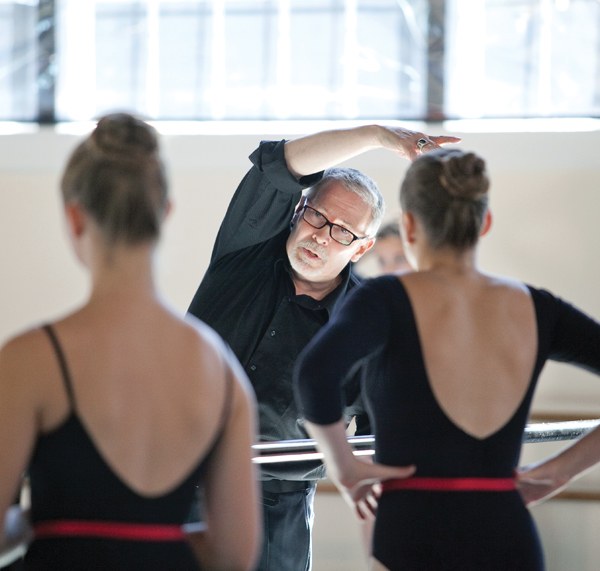 Michael Owen, director of dance at Walnut Hill School for the Arts, teaching class (photo by coffeepond Photography, courtesy Walnut Hill School for the Arts)
At Walnut Hill, accelerated students have the option to start working toward their freshman year requirements at The Boston Conservatory. Michael Owen, director of dance at Walnut Hill, says, "Our accelerated program basically functions as early acceptance, and students are able to save a year of tutition."
NWSA has a similar setup: Beginning sophomore year, all students enter NWSA's dual-enrollment program and earn a total of 24 credits, accredited by Miami Dade College. "Our dual-enrolled students take classes like dance history and composition, taught by college professors but designed specifically to meet both high school and college credit requirements," says Mary Lisa Burns, dean of dance at NWSA.
To qualify for the Walnut Hill program, dancers have to show technical and academic excellence from the beginning of their high school career. "The associate director of BOCO observes our sophomores," Owen says. "As juniors, some of those students are invited to audition for the program. If they're accepted, they have until December of their senior year to decide whether they want to do it." Dancers who don't get into the accelerated program aren't prohibited from later applying to BOCO's four-year BFA.
It sounds like a lot—completing high school and starting college at the same time. But Owen and Burns stress that highly motivated dancers who are already successful students thrive in their programs. "Our senior dancers take three classes at Walnut Hill which count for both high school graduation and freshman-year requirements at BOCO," says Owen. So you're not doubling up—you're actually getting more bang for your buck.
Accelerate at Home
High exam scores on Advanced Placement or International Baccalaureate tests could also help you fulfill college credits. Or consider enrolling in community college, where you can knock out core undergrad requirements.
(From left) Mean Girls dancers Riza Takahashi, Ben Cook, Kamille Upshaw, Jonalyn Saxer, DeMarius R. Copes, and Stephanie Lynn Bissonnette (photos by Erin Baiano)
Get in, losers. We're going to Broadway.
OK, not losers, actually—more like the bajillion die-hard fans of Tina Fey's 2004 cult hit Mean Girls, who've been wearing pink every Wednesday since a musical adaptation of the film was first teased back in 2013.
Now their world is like a cake filled with rainbows and smiles, because Mean Girls the musical, which had a trial run in Washington, DC, last fall, is set to open at Broadway's August Wilson Theatre April 8. And in a very grool twist, it turns out the show—with direction and choreography by Casey Nicholaw and a book by Fey herself—is delightfully dancey.
Keep reading...
Show less
Brian Friedman (photo by Louise Flores, courtesy Friedman)
Brian Friedman is not only a legend in his own right—he's also worked beside the biggest legends in the business. Growing up a Scottsdale, AZ, comp kid, Friedman was soon dancing behind Michael Jackson, Celine Dion, and Paula Abdul, and as an OG Newsie in the 1992 film. Now he calls the shots: He's choreographed and been creative director for icons like Britney, Cher, Beyoncé, and Mariah. Nominated for five MTV VMAs, two Music Video Production Association Awards, and four American Choreography Awards, Friedman's won an Industry Voice Award for best choreography, and a World of Dance award. Dance Spirit talked to Friedman to find out what inspires him. —Helen Rolfe
Keep reading...
Show less
How To
Jan. 30, 2017 01:44PM EST
Illustration by Lealand Eve
A few years ago, 16-year-old Kayla Gonzalez found herself dancing alongside a mean-spirited girl. "She could be so rude," says Gonzalez, who trains at The Dance Zone in Henderson, NV. "It got worse at competitions. She'd make up lies, saying my teammates and I were doing things we weren't. She was always trying to get ahead." Sound familiar? A competitive environment can bring out the very worst in some dancers' personalities. When put in a stressful situation, students can become bossy, overdramatic or downright mean. Here, DS breaks down four toxic types you might encounter, and offers tips on how to respond.
Keep reading...
Show less
University of Minnesota Dance Team (courtesy University of Minnesota)
They say there's no "I" in "team"—and nowhere is that truer than the world of college dance teams, where precision reigns, uniformity is key, and a single misstep from any given "I" can cost a group a championship trophy. So it's unsurprising that securing a spot on one of the best dance teams in the country is no easy feat.
Members of these highly athletic teams rehearse for hours every week—on top of academic classes and commitments—and perform at football and basketball games, annual concerts, and nationally televised competitions (hi, ESPN). And "no I" rule notwithstanding, each of these top teams is made up of highly trained, highly technical, highly hard-core individuals, who come together to create a ready-for-victory pack.
These six teams aren't one-off success stories—they're consistently strong, and earn the top spots at major competitions like UDA and NDA nearly every year. Up for the challenge? Here's what to know before you go to auditions.
Keep reading...
Show less
Caissie Levy as Elsa in Frozen (Deen van Meer, courtesy Disney)
Let it gooooo! The much-anticipated musical version of Frozen, with choreography by the fabulous Rob Ashford, opens on Broadway tonight. And to get you even more excited about this latest dancy Disney venture, the show's team just released a brand-new trailer—a sneak peek at how they've translated the film's special magic into perhaps-even-more-impressive stage magic.
Keep reading...
Show less
#1: Remembering all the choreography for your approximately 37 different routines. (Evolve Photo, courtesy New York City Dance Alliance)
Dance competitions are where great memories are made. But—between the traveling, the challenging routines, and the bazillion costume changes—they're also the source of many, many #struggles. If you're a comp kid, you'll 100 percent be able to relate to these 10 problems.
Keep reading...
Show less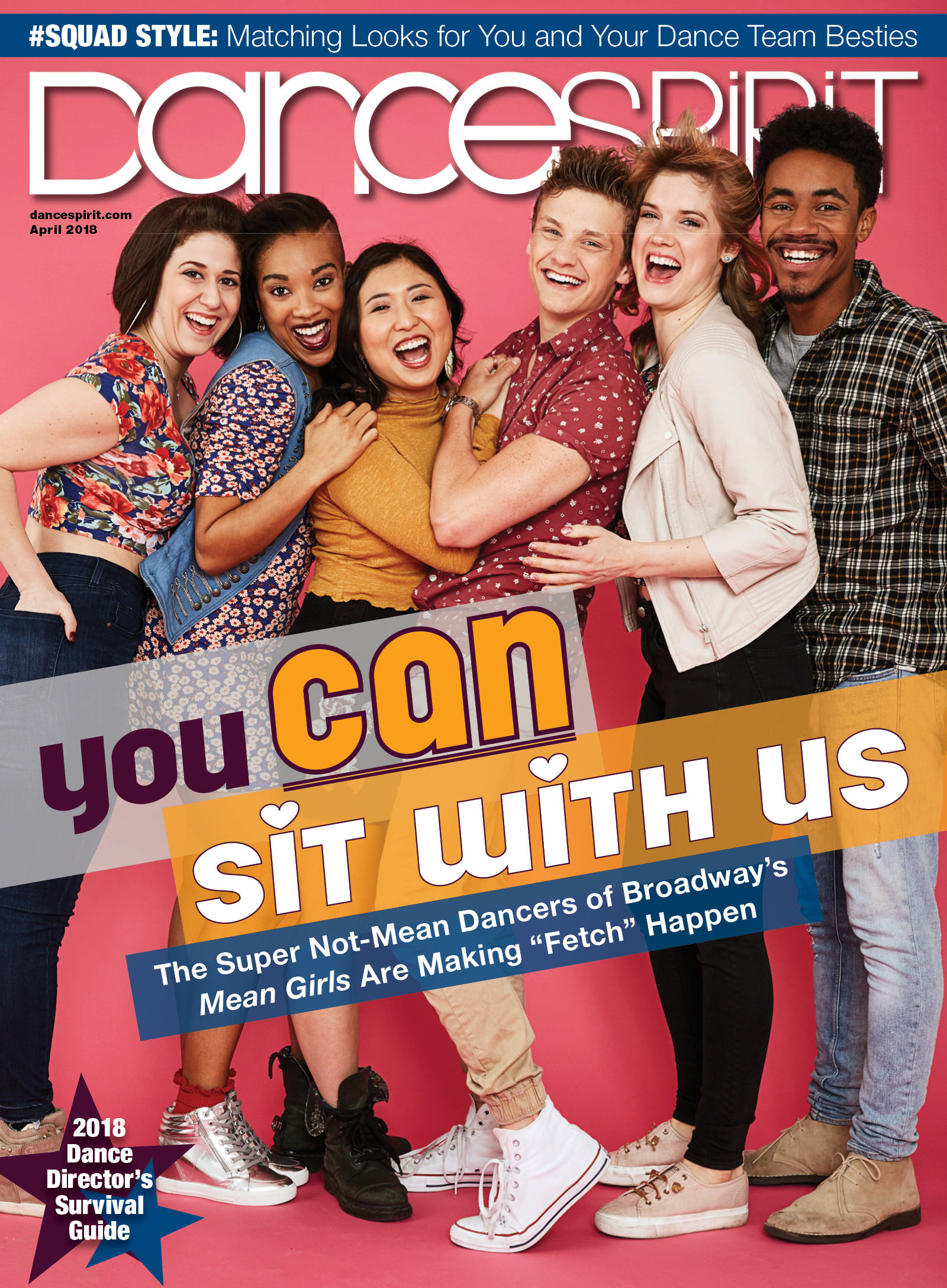 Get Dance Spirit in your inbox