Alex Wong's Road to Recovery
Last summer, during "So You Think You Can Dance" Season 7, I was riding high. The judges and audience had been responding well to my performances, and I was really enjoying learning so many different dance styles. After successfully attempting my first hip-hop routine in week three, I felt confident going into my next routine, a Bollywood piece. I was rehearsing onstage when I landed a jump and heard a crack. At first, I thought I must have stepped on my partner, Adéchiké Torbert. But I looked and he wasn't near me. Then I thought the floor had cracked. As I realized neither had happened, I felt a numb sensation in my right ankle. I couldn't feel any pain, but I knew something had gone wrong. I hoped I had just landed badly and my ankle was in shock for a few seconds. "You had better not be injured, Alex," I thought to myself. But it was obvious I was.
I was sent to the ER, where the doctor told me I'd completely ruptured my Achilles tendon and would need immediate surgery, plus at least one year of recovery. I was devastated. During my career as a professional ballet dancer, I had rarely been injured, and the few times I had weren't serious. It felt unfair. I had given up a principal soloist position at Miami City Ballet, and had worked so hard to be on "SYTYCD," only to have it snatched away in an instant. That night, on crutches and with my foot in a cast, I went back to my apartment in L.A. with the other contestants and cried. I couldn't believe what had happened.
The next day, I was forced to accept the harsh reality that I could no longer dance. Within a week, I was on the operating table. I remained in L.A. for the rest of the "SYTYCD" season and attended the show tapings to support my fellow dancers. It wasn't easy to see my friends continue to live a dream I could no longer pursue. People always asked me if I was in pain. While there wasn't a lot of physical pain, I felt shattered.
After much consideration, I decided to move to NYC to recover. I had lived in the city in 2004, when I was dancing with the American Ballet Theatre Studio Company and, later, ABT, before joining Miami City Ballet. NYC is full of life and opportunities, and I have a lot of friends there. It seemed like the right place for my body and mind to recover. Plus, the city has top-notch physical therapists.
I was on crutches for a total of two months, which made it difficult to navigate such a crowded city (although I got really good at walking up and down the stairs to the subway). Before I moved to NYC, I was given a special boot that kept my foot in a pointed position. Every Wednesday, I adjusted dials on the boot to move my foot toward a flexed position—just seven and a half degrees each week. This gave my tendon time to stretch out slowly so it wouldn't tear again.
In September, I started physical therapy twice a week, though I continued to wear the boot for another month before transitioning into shoes with inserted heel lifts. Therapy was hard at first. My right calf had lost more than an inch of muscle mass. I didn't have much strength—I couldn't even do a slight relevé. I would try and nothing would happen. It was the strangest feeling.
Sometimes it was difficult to stay positive, but I was still enjoying my life in NYC and I got constant reminders that I was a lucky guy. My Twitter and Facebook fans sent me messages every day telling me how I inspired them and how they wished for my quick return to the stage. (Some fans even sent me birthday gifts!) When the "SYTYCD" tour came to Radio City Music Hall, I was welcomed onstage with thunderous applause and a standing ovation.
Then, in November, my recovery hit a bump: I had to back off my physical therapy exercises because the resting length of my injured tendon was too long. Since the tissue is new, it's very easy to overstretch it. If I had continued, I would've risked developing one longer tendon and losing response time and power. I spent the rest of the month unable to do any weight-bearing exercises and I had to put the heel lifts back in my shoes. At times, I wasn't sure if I was ever going to be able to dance again. It seemed like an unattainable goal when I had trouble just walking. However, by the middle of December, my physical therapist said my tendon had shortened and I could resume my exercises.
In January, I took my first ballet class. It was wonderful. My body remembered a lot and I figured out how to work around my still-recovering tendon. I was able to do most of barre (without too many relevés) and center—up until small jumps. My coordination hadn't suffered, and my pirouettes and balances on my uninjured side seemed unaffected.
I began taking class once a week, and on the weekends I also started teaching at conventions, which helped me stay in shape. Then, in early February, my physical therapist gave me the OK to start jumping, so I went into class the next day and started off with light, small jumps. They felt good, so I tried larger jumps—carefully. By the end of February, my tendon felt about 70 percent better.
I still don't know to what degree I'll recover, but I'm hopeful the outcome will be good. Since my injury I've taught at conventions around the world, booked commercial print jobs and a TV pilot directed by Steven Spielberg and auditioned for a few Broadway shows. Though I still hope to return to a ballet company and maybe "SYTYCD," getting injured gave me time to pursue different parts of the artistic world—which was the reason I auditioned for "SYTYCD" in the first place.
Win It
Sep. 05, 2017 12:10PM EST
Photos by Erin Baiano
It's time to get your pirouette on! From September 5th to September 30th, we're hosting a contest to find out who's the best turner of them all.

Put together your most impressive turning combo. Post a video online. Share your turns with us and thousands of other dancers around the world. And if our editors think you're the top turner, you'll win a fabulous prize.
Keep reading...
Show less
All of 18-year-old Kaylin Maggard's dreams—from scoring the title of National Senior Outstanding Dancer at New York City Dance Alliance Nationals to winning the 2017 Dance Spirit Cover Model Search—are coming true. And to anyone who knows the gorgeous contemporary dancer, that's no surprise.
From the moment the Dance Spirit staff met Kaylin, it was obvious her humility and talent would take her far. Not only did she go full-out during the photo shoot and class at Broadway Dance Center, but she was always cheering on, laughing with, and supporting her fellow CMS contestants Haley Hartsfield and Michelle Quiner. During the voting period, the social media world was abuzz with praise for her work ethic, positive attitude, and generosity.
Since her CMS trip to NYC, Kaylin's moved from her hometown of Columbia, MO, to the Big Apple for her freshman year at Juilliard, and is busy getting acquainted with the city. As for the future? She's taking it one opportunity at a time, but something tells us we'll be seeing this contemporary queen reach new heights every year.
Keep reading...
Show less
J.Crew's putting a whole new spin on its brand —literally. The popular clothing line's inspired ad campaign has a group of cute male models showing off their best moves in a series of playful dance battles. When we saw one of those models throw down the gauntlet with a rather impressive series of chaîné turns, we knew he had to be a trained dancer, and we were right: He's former New York City Ballet corps member Joshua Thew. Dancer and model Smith Reesie also shows off in a seriously impressive freestyle.
Keep reading...
Show less
Lindsey Stirling and Mark Ballas in the Season 25 premiere of "Dancing with the Stars" (Eric McCandless/ABC)
It's fall! The leaves are changing, everything everywhere is pumpkin-spice flavored—and "Dancing with the Stars" is back on the air. For the 25th time. Season TWENTY-FIVE, y'all: Here we go.
Keep reading...
Show less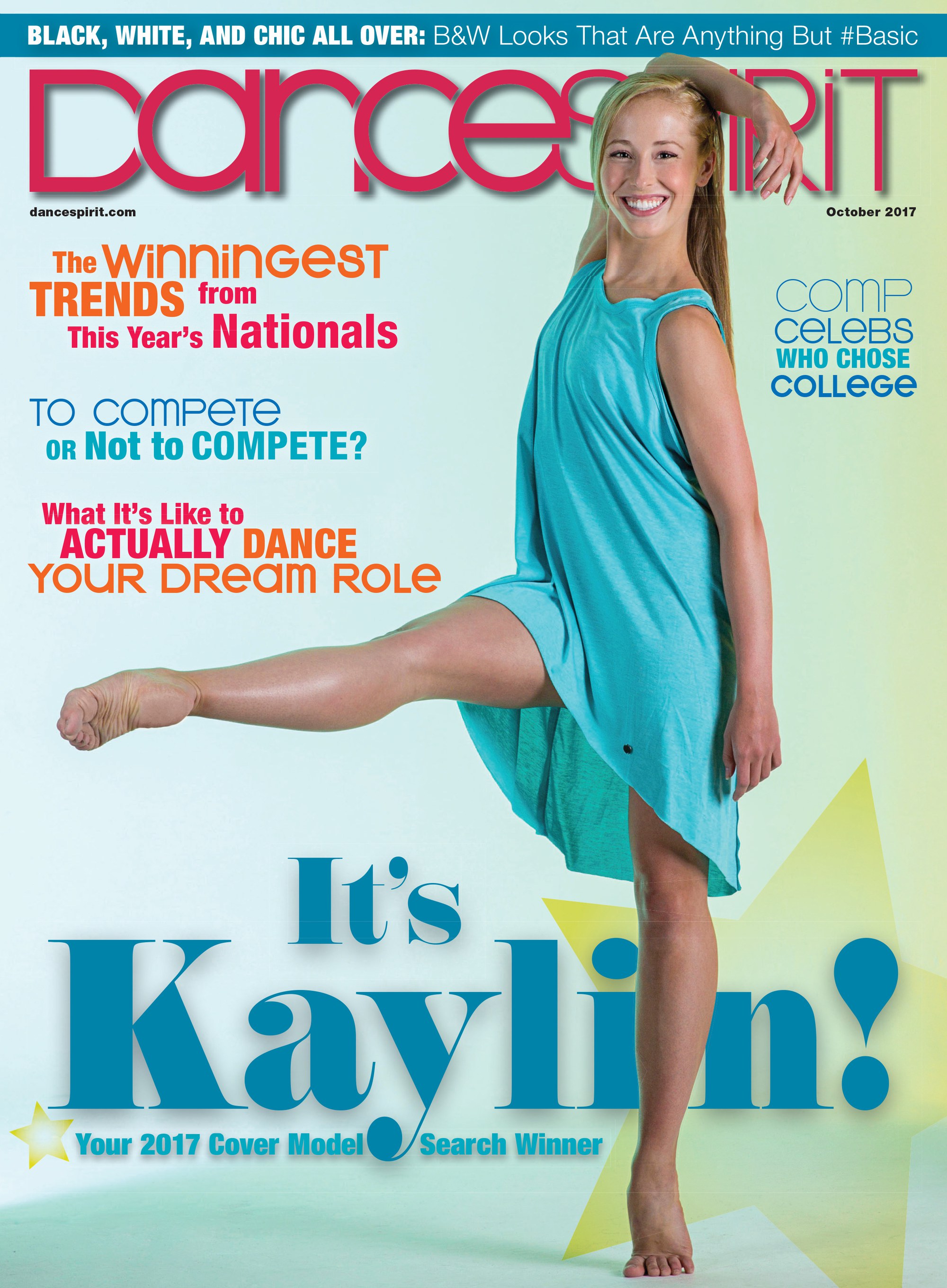 Get Dance Spirit in your inbox