Jun. 14, 2013 11:59PM EST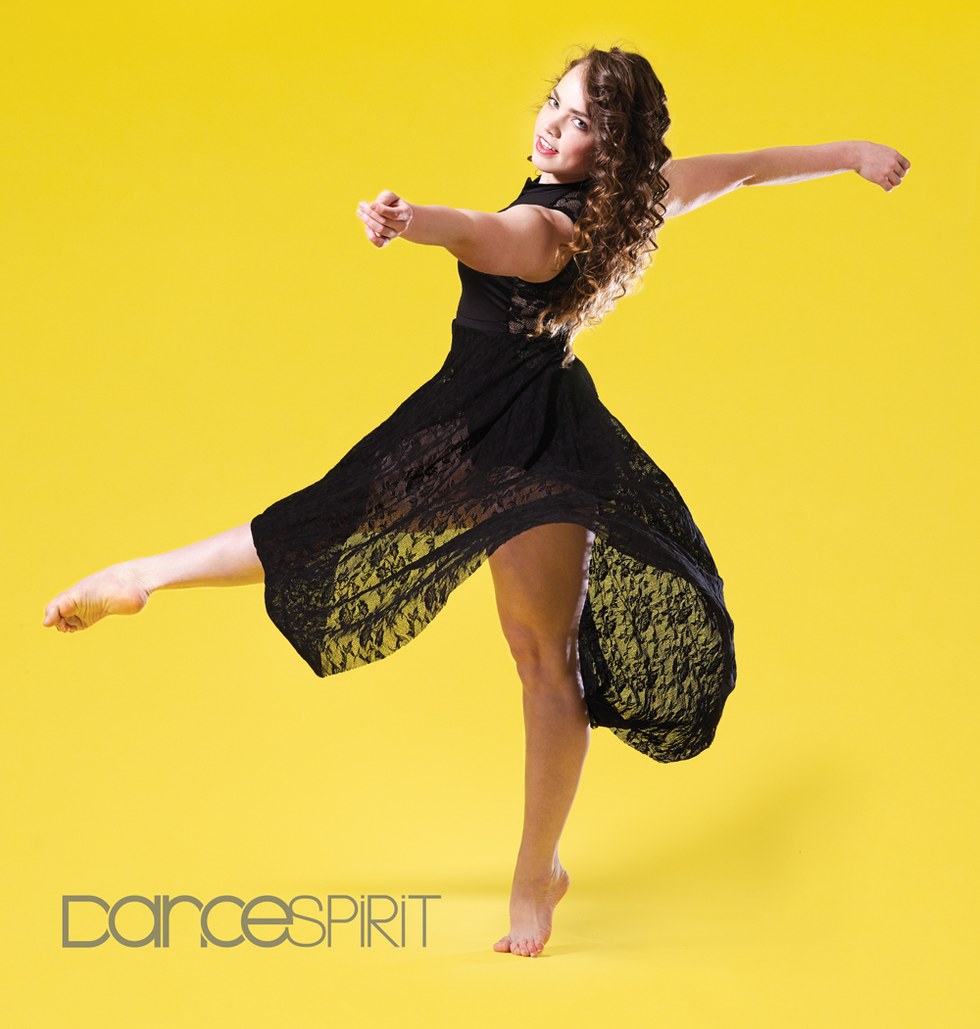 Alexa Luke (by Nathan Sayers)
Alexa Luke has to-die-for feet, total body control and a face that lights up at all the right moments. So it's shocking that Alexa—someone clearly born to show off her passion—almost didn't end up as a dancer at all.
"I had never even heard of dance competitions as a kid," says Alexa, who started training recreationally at age 6 in Mandeville, LA. "I just took a few classes and danced in the recital. Then I moved on to cheerleading when I was 11." After Hurricane Katrina tore through her hometown in 2005, then–12-year-old Alexa and her parents were forced to pick up and move. In her new hometown of Atlanta, GA, she was faced with a tough decision: stick with cheerleading or switch her focus back to dance. "I was torn," she says. "Then I visited Roswell City Dance [now Studio 23] and met the teacher, Shannon Childers. That's when it clicked that I wanted to dance. There hasn't been a doubt in my mind since."
At her new studio, Alexa was thrust headfirst into the world of competitive dance. "It was so intense. I remember seeing stuff at each competition that I'd never seen before," she says. "At first I was super nervous, but it didn't take long to get used to it. Everyone was so welcoming, and we became a family right away." Throughout high school, Alexa racked up numerous titles and awards, culminating in her first-place senior solo win at Hall of Fame Dance Challenge Nationals in 2012.
After graduation, Alexa decided to pursue a BFA in dance at Marymount Manhattan College in NYC. "I'd always wanted to be in the city, and as soon as I heard about Marymount I was so into it," she says. "I didn't enjoy ballet before, but here, it's my favorite class. I can feel my technique improving." During her freshman year, Alexa took full advantage of her new surroundings, spending her free time in classes at Broadway Dance Center and Pearl Studios NYC. And though she may look like an edgy NYC fashion student—her go-to outfit involves combat boots and roughly a dozen rings on each hand—she's managed to keep her Southern charm and politeness intact.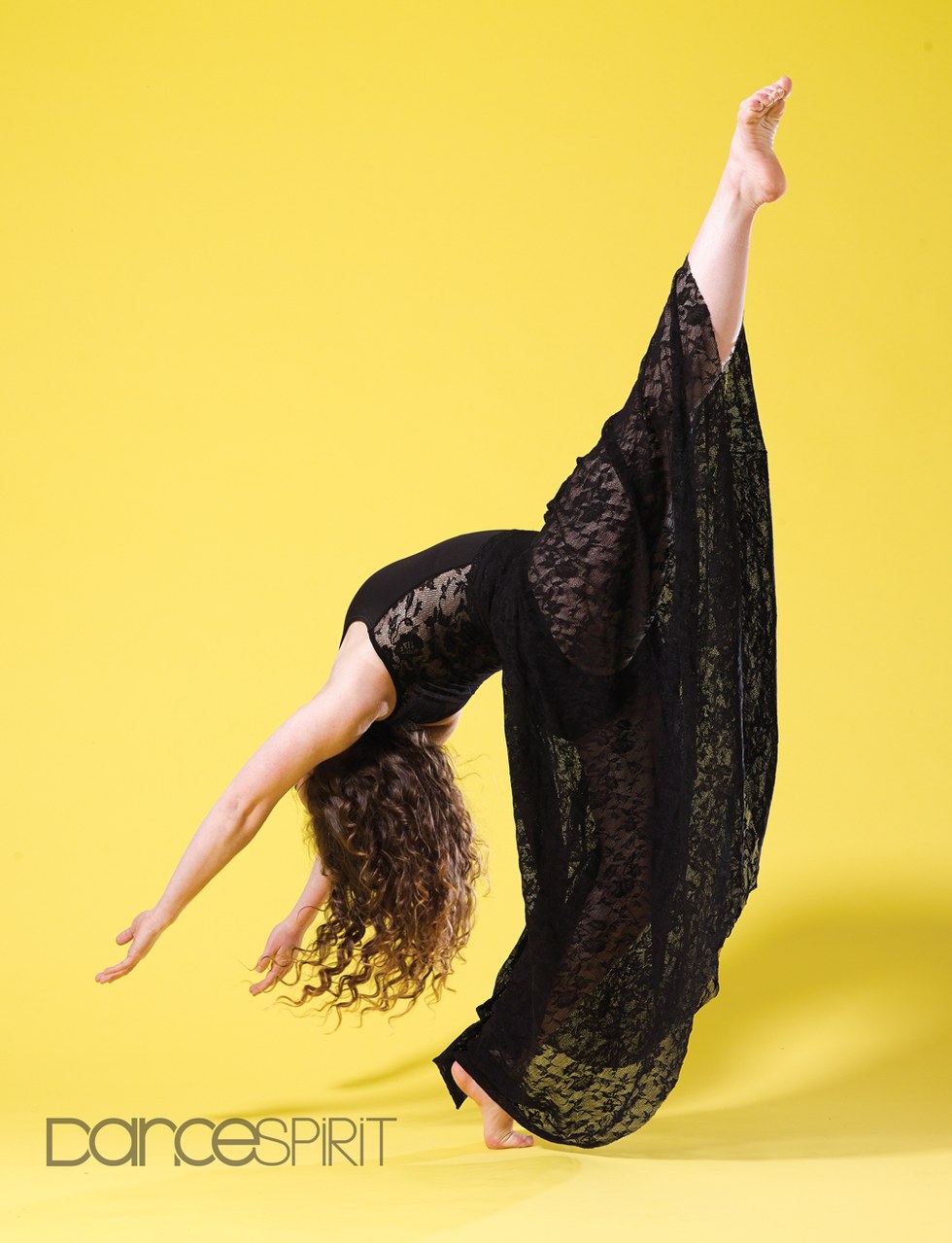 Alexa Luke (by Nathan Sayers)
This summer, Alexa is relocating once again, heading to L.A. for the iHollywood Dance Workshop and company auditions. The trip will help determine which coast she wants to call home in the future. "I'm not exactly sure which long-term path I want to take. I would love to be in a contemporary company, and I also have an interest in choreographing and teaching," Alexa says. "Whatever I do, I always want to keep moving forward."
WHAT PEOPLE ARE SAYING ABOUT ALEXA
Greg Zane, ballet teacher at Broadway Dance Center: "She's a powerhouse. She has this explosive energy, but she also maintains control of her turns. She works well with what she has."
Shannon Childers, director of Studio 23: "Alexa is unbelievably talented. She's the epitome of dedication. I think she surprises a lot of people. When you know her offstage, you'd never believe what she can do onstage. When she performs, every bit of shyness goes away.
Her dancing is intense and full-out, and there's so much emotion. She's a creature, and she has a wonderful sense of movement."
FAST FACTS
Birthday: December 23, 1993
Most-played song on her iPod: "Video Games" by Lana Del Rey
Who would play her in a movie: Jenna Dewan-Tatum from Step Up
Favorite dancer of all time: Alexa Anderson
Favorite food: Ice cream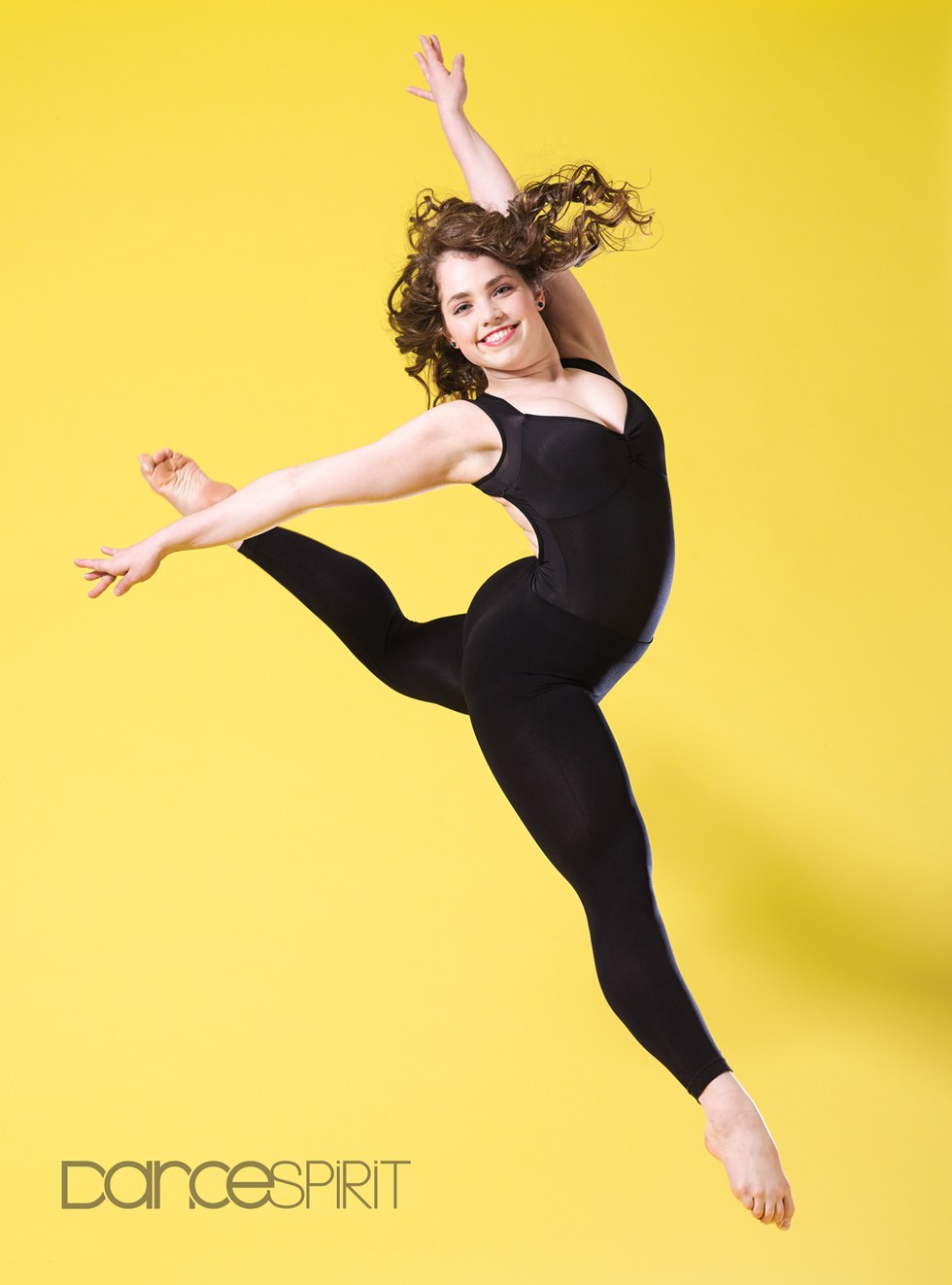 Alexa Luke (by Nathan Sayers)
Hidden talent: "I like to think I'm a really good singer in the car, but I'm probably not."
Best advice she's ever received: "To always remember why I dance and where I came from"
Strangest thing in her dance bag: "All of my old convention numbers from years ago. They're all in there."
Favorite movie: Remember Me
Favorite TV show: "One Tree Hill"
3 words that describe her personality: "Spontaneous, funny, genuine"
3 words that describe her dancing: "Honest, daring, free"
Favorite non-dance hobby: Baking
WANT ALEXA TO WIN? Click here to vote.
Back to Cover Model Search Intro
Win It
Sep. 05, 2017 12:10PM EST
Photos by Erin Baiano
It's time to get your pirouette on! From September 5th to September 30th, we're hosting a contest to find out who's the best turner of them all.

Put together your most impressive turning combo. Post a video online. Share your turns with us and thousands of other dancers around the world. And if our editors think you're the top turner, you'll win a fabulous prize.
Keep reading...
Show less
All of 18-year-old Kaylin Maggard's dreams—from scoring the title of National Senior Outstanding Dancer at New York City Dance Alliance Nationals to winning the 2017 Dance Spirit Cover Model Search—are coming true. And to anyone who knows the gorgeous contemporary dancer, that's no surprise.
From the moment the Dance Spirit staff met Kaylin, it was obvious her humility and talent would take her far. Not only did she go full-out during the photo shoot and class at Broadway Dance Center, but she was always cheering on, laughing with, and supporting her fellow CMS contestants Haley Hartsfield and Michelle Quiner. During the voting period, the social media world was abuzz with praise for her work ethic, positive attitude, and generosity.
Since her CMS trip to NYC, Kaylin's moved from her hometown of Columbia, MO, to the Big Apple for her freshman year at Juilliard, and is busy getting acquainted with the city. As for the future? She's taking it one opportunity at a time, but something tells us we'll be seeing this contemporary queen reach new heights every year.
Keep reading...
Show less
New York City principal Lauren Lovette has become an icon thanks to her emotional maturity and exceptional musicality. The 26-year-old quickly rose through the ranks after joining the company as an apprentice in 2009, reaching principal status in 2015. A Thousand Oaks, CA, native, Lovette started studying ballet seriously at age 11, at the Cary Ballet Conservatory in Cary, NC. After attending two summer courses at the School of American Ballet, she enrolled as a full-time student in 2006. Last year, she made her choreographic debut with For Clara, her first piece for NYCB. Catch her latest work this month during the company's fall season. —Courtney Bowers
Keep reading...
Show less
In our "Dear Katie" series, former NYCB soloist Kathryn Morgan answers your pressing dance questions. Have something you want to ask Katie? Email dearkatie@dancespirit.com for a chance to be featured!
Dear Katie,
I know I'm not getting good enough dance training from any of my local studios. But I'm not sure I'm ready to move away to study at a big-name school, either. How do you know when you're ready to leave home to pursue your passion?
Marisa
Keep reading...
Show less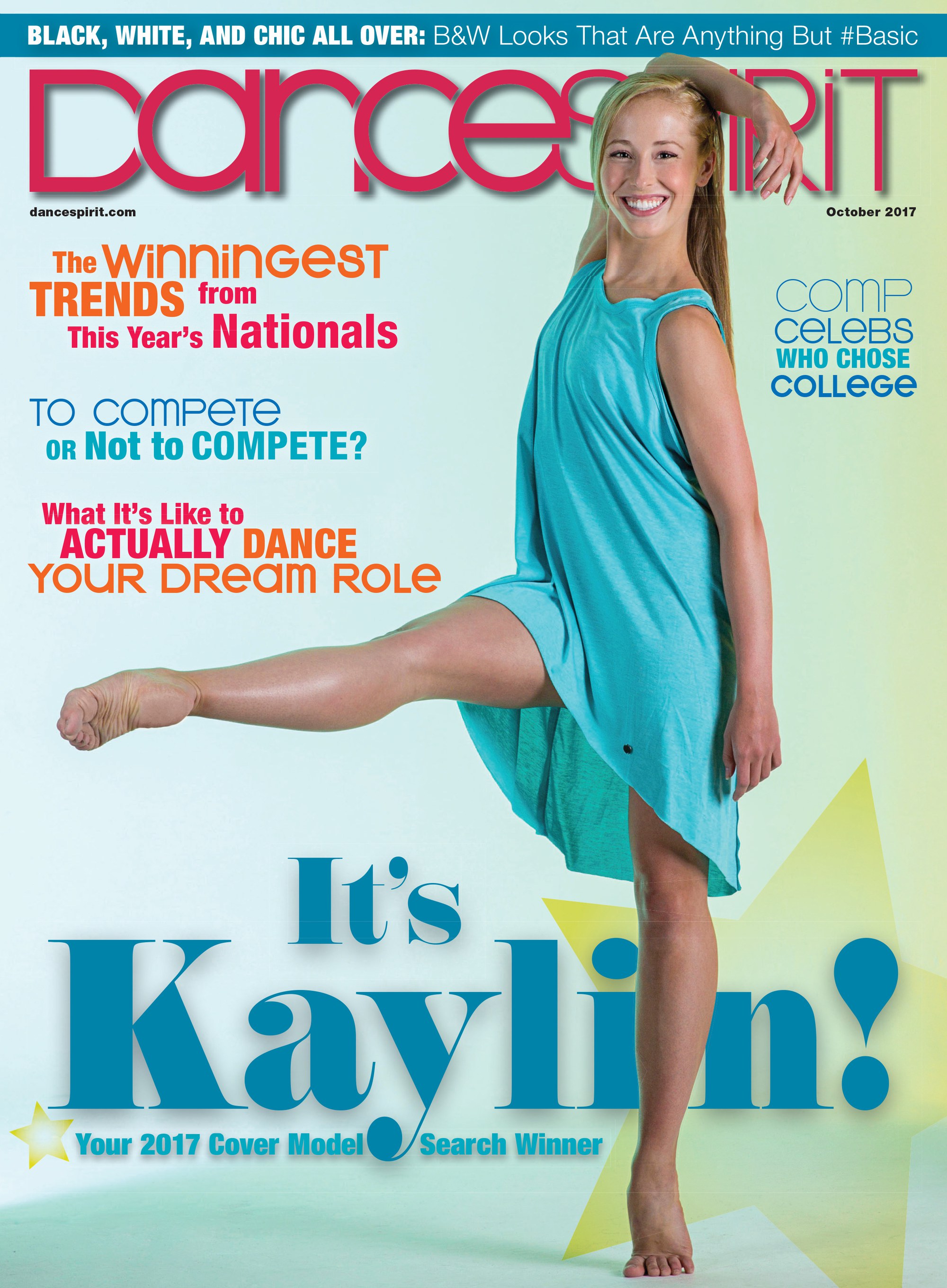 Get Dance Spirit in your inbox