Jun. 15, 2014 09:00AM EST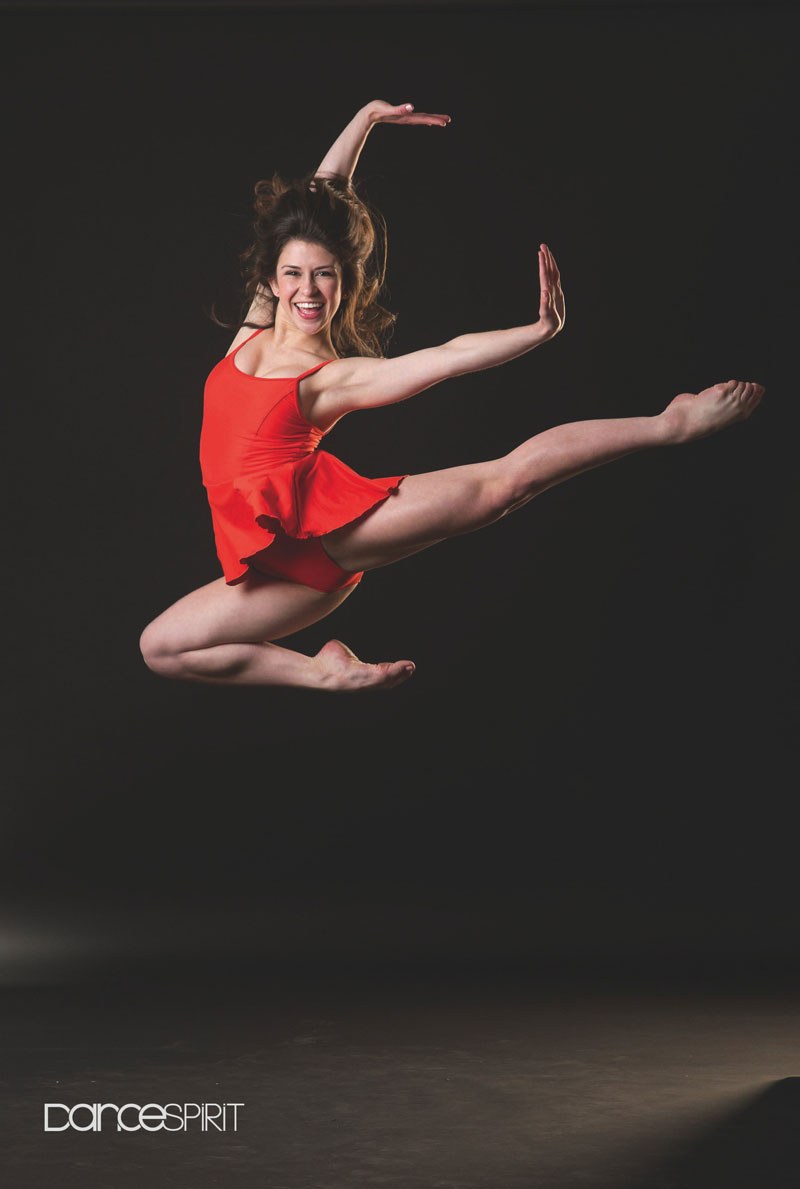 Alyssa Allen photographed by Erin Baiano
A dancer who has "the whole package"? That sounds like a bad cliché—until you see Alyssa Allen improvise. Then the statement makes perfect sense: She's got serious technical skill, plus that "je ne sais quoi" quality that glues your eyes to her. But it's her fearlessness that truly sets her apart from the rest.
"I love to go on adventures," says the 17-year-old California native. "I love going to the beach or hiking. One of my aspirations is to go cliff jumping." This daredevil attitude also translates into the dance studio: Whether she's tackling a new contemporary phrase by Westside Dance Project's Jessie Riley or perfecting a tricky ballet combo at Dmitri Kulev Classical Ballet Academy, Alyssa puts her entire being into the work. "I'm always working on getting more grounded and pushing myself further," she says. "I focus a lot on technique, but I also need to let loose—to give myself the freedom to find extremes within the technique."
Choreographers and judges alike have taken note of that drive. In addition to assisting at 24 Seven Dance Convention this year, Alyssa—who also attends a performing arts high school—was a YoungArts L.A. merit scholarship winner this spring, and in November she was named a Senior Female Outstanding Dancer at New York City Dance Alliance in L.A.
A rising senior, Alyssa has college auditions on the horizon. "It's been hard to balance school and dance," she says. "And now that it's my senior year, the stakes are a bit higher." She says she's "infatuated" with the East Coast, and plans to audition for The Juilliard School, Point Park University, SUNY Purchase and New York University's Tisch School of the Arts.
Alyssa's ultimate goal is a contract with a contemporary company—Cedar Lake Contemporary Ballet and Nederlands Dans Theater are at the top of her list. But commercial work is also appealing. "One of my biggest role models is Pam Chu," Alyssa says, noting an L.A. dancer who fluctuates between work on TV and the proscenium stage. "She's touring with Britney [Spears] and is Peter Chu's muse. I'm envious of her ability to go between the concert and commercial worlds."
For now, Alyssa is getting a good taste of everything. This summer she'll be busy competing at The Dance Awards Nationals in Las Vegas and participating in two summer programs: the Cedar Lake 180º intensive in NYC and BodyTraffic's Summer Program in L.A. She'll also be trading in her permit for a driver's license.
"Alyssa is mature beyond her years. She's not afraid to experiment. Some dancers don't put themselves on the line because they're not sure what a choreographer wants. But Alyssa never holds back. She comes to every experience just being herself." —Jessie Riley, director of Westside Dance Project
FAST FACTS
Birthday: January 24, 1997
Who she's listening to right now: James Blake
Favorite dancers of all time: Ida Saki and Billy Bell
Favorite food: Homemade pancakes
Favorite dance movie: White Nights, with Baryshnikov
Who would play her in a movie? Natalie Portman
Must-see TV show: "Sherlock," with Benedict Cumberbatch
Strangest thing in her dance bag: "I just emptied it out…I found a month-old orange. I'm not sure if that's funny—or gross!"
When she needs a little extra inspiration: "My go-to video is of Sylvie Guillem in William Forsythe's In the middle, somewhat elevated. I watch it all the time. But often I'll just go to class, and my love for dance is reignited."
CAN'T GET ENOUGH ALYSSA? Click here to vote for her!
Win It
Sep. 05, 2017 12:10PM EST
Photos by Erin Baiano
It's time to get your pirouette on! From September 5th to September 30th, we're hosting a contest to find out who's the best turner of them all.

Put together your most impressive turning combo. Post a video online. Share your turns with us and thousands of other dancers around the world. And if our editors think you're the top turner, you'll win a fabulous prize.
Keep reading...
Show less
All of 18-year-old Kaylin Maggard's dreams—from scoring the title of National Senior Outstanding Dancer at New York City Dance Alliance Nationals to winning the 2017 Dance Spirit Cover Model Search—are coming true. And to anyone who knows the gorgeous contemporary dancer, that's no surprise.
From the moment the Dance Spirit staff met Kaylin, it was obvious her humility and talent would take her far. Not only did she go full-out during the photo shoot and class at Broadway Dance Center, but she was always cheering on, laughing with, and supporting her fellow CMS contestants Haley Hartsfield and Michelle Quiner. During the voting period, the social media world was abuzz with praise for her work ethic, positive attitude, and generosity.
Since her CMS trip to NYC, Kaylin's moved from her hometown of Columbia, MO, to the Big Apple for her freshman year at Juilliard, and is busy getting acquainted with the city. As for the future? She's taking it one opportunity at a time, but something tells us we'll be seeing this contemporary queen reach new heights every year.
Keep reading...
Show less
Instagram star Kylie Shea has built a following of nearly 170,000 with her playful workout videos, which combine traditional fitness activities, like jumping rope or running on the treadmill, with pointe shoes and sassy choreography. Shea's effortless cool-girl-next-door vibe and solid ballet technique make her vids totally irresistible.
Now Shea's using her platform to address the body image issues that tend to plague dancers. In a poignant video, she sheds her clothes and tugs at her skin. The caption explains her relationship with her body and the pressure she feels to maintain a certain aesthetic as a dancer.
Keep reading...
Show less
Physical discomfort is inevitable when you're spending tons of hours in the studio every day, but some pain shouldn't be suffered through. "Dancing through pain can make an injury worse and lead to more time away from dance," says Dr. Joel Brenner, medical director of dance medicine at Children's Hospital of The King's Daughters in Norfolk, VA. "Failing to rest and recover when you're in serious pain could even lead to the point where you're unable to dance in the future."
That may sound scary, but there's good news: If you take precautions and listen to your body, many injuries can be stopped in their tracks. The first step? Knowing what's normal—and what's not.
Keep reading...
Show less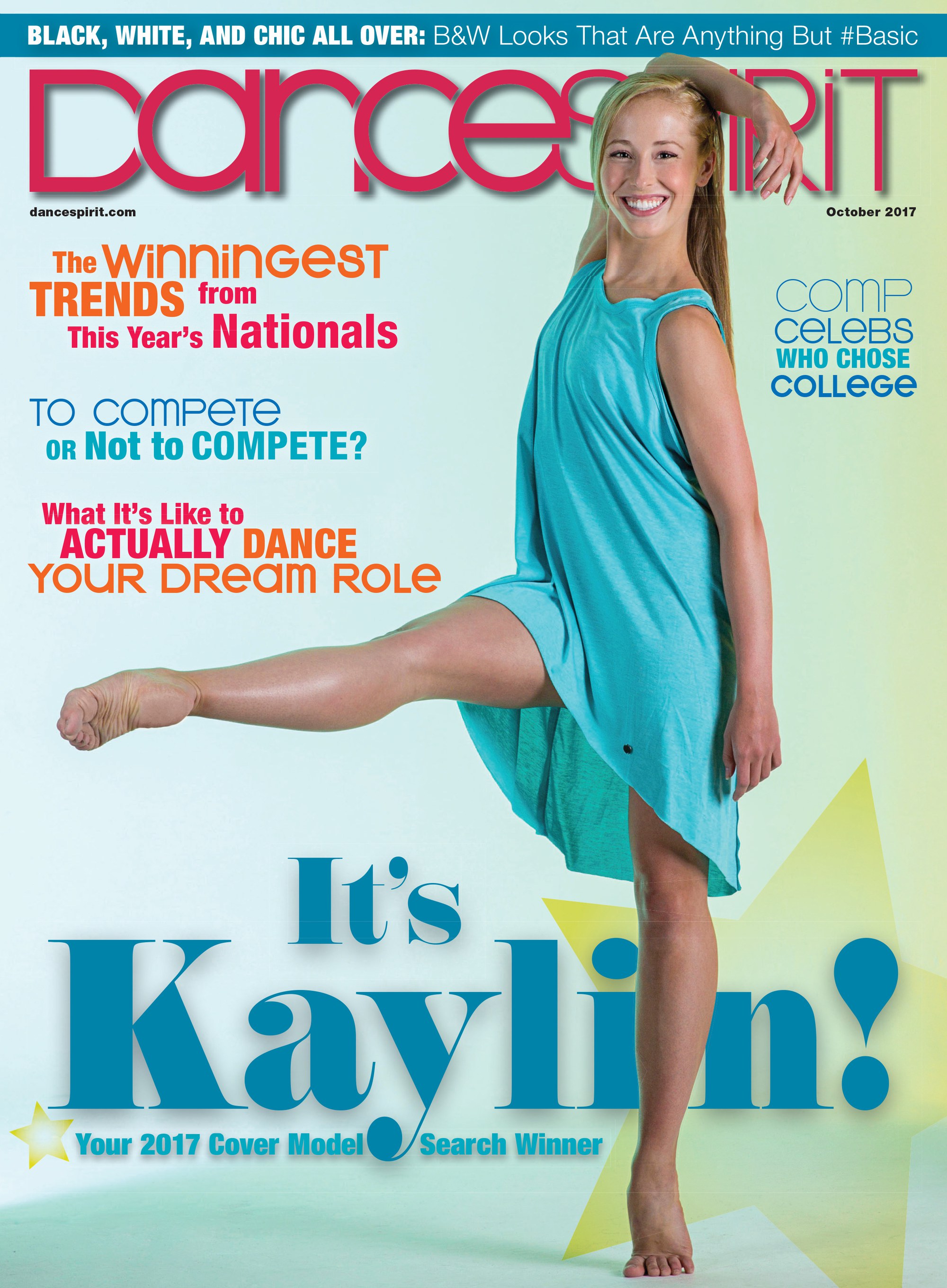 Get Dance Spirit in your inbox