Feb. 15, 2012 04:24PM EST
American Dancer, Russian Soul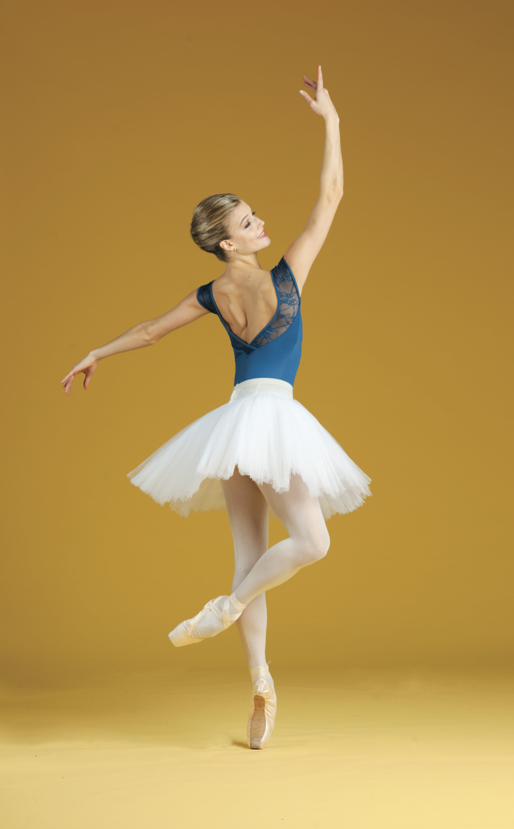 Photo by Gene Schiavone
Based purely on appearances, you'd think Keenan Kampa would be aching to dance cutting-edge contemporary works. The 5' 8" beauty, with her lithe frame, Hollywood glamour and penchant for hip leotards, has an eye for fashion that spills over into the studio. It's not uncommon to see her sporting a tie-dyed leotard, cherry-red lipstick and a braid across her head, accenting her short, edgy haircut.
But beneath that chic exterior lives a tried-and-true classical dancer. Her long, slender limbs create extraordinary lines, made all the more beautiful by her supple feet. She knows how to use her length, moving with regal breeziness—a hallmark of her training at Russia's Vaganova Academy. "The way Russians teach you to use space around you is very grand," says Larissa Ponomarenko, a ballet master and former principal dancer at Boston Ballet who also trained at the Vaganova Academy.
Keenan spent three years at the Vaganova Academy, starting when she was 18. Although her time in Russia wasn't easy at first—she didn't speak the language and struggled to fit in and make friends—it ended up having a profound effect on her. She became one of very few Americans to graduate from the school, and the only one to receive the diploma usually reserved for Russian students. She also fell in love with the Russian people and culture.
After graduating in the spring of 2010, however, Keenan didn't receive a contract from the Maryinsky Ballet, the Vaganova Academy's company. Instead, she returned to the U.S. and joined Boston Ballet as a corps de ballet member. But this summer, after two seasons with Boston, Keenan is  heading back to Russia, where she was just offered a contract with the Maryinsky.
Keenan, 23, grew up outside Washington, D.C., and began taking ballet at age 4 at the Conservatory Ballet in Reston, VA. She studied with director Julia Redick, who based her training on the Russian system and shared videos of the Maryinsky and Bolshoi Ballets with her students, instilling an appreciation for the style. "When you see that at such a young age, those are the dancers you try to emulate," Keenan says. "When I was in class, I'd see them in my mind."
At 14, Keenan attended her first summer program (at Boston Ballet, coincidentally). "I was discouraged because I was put in the lowest level," she says. "But that became my motivation and driving force—to get better and prove myself to the teachers." And prove herself she did: Keenan returned the following year and was placed in the second-highest class.
Though she ventured out during the summers—she also spent two years at American Ballet Theatre's summer program—Keenan remained at Conservatory Ballet throughout high school. She felt challenged yet comfortable with Redick. "It wasn't your stereotypical ballet class," Keenan says. "We'd spend hours on pliés. There was a lot of explaining, experimenting and finding what worked for me. I was never scared to try anything."
Opportunity knocked in January 2007 when Keenan attended a master class with Vaganova Academy professor Gennady Selyutski. At the time, she was preparing for the Prix de Lausanne ballet competition (she ended up in the semifinals). Although Selyutski spoke little English, Keenan felt a strong connection to him—but she was still shocked when he approached her after class and, with the help of an interpreter, invited her to study at the Academy. She said yes.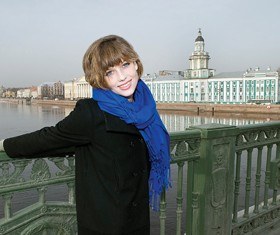 Keenan standing near the Neva River and The State Hermitage Museum in St. Petersburg, Russia
By August, Keenan was in St. Petersburg, Russia, sitting in a hotel room with her parents, who would be leaving her on her own in 24 hours. "I didn't know what to expect," she says. "There was nothing I could visualize. I was nervous." While she still had the comfort of family nearby, she wrote herself a list of goals. "There were aspects of different dancers that I wanted to see manifest in myself," Keenan says. She wrote that she wanted the artistry of Altynai Asylmuratova, a Vaganova Academy graduate, former Maryinsky prima ballerina and current artistic director of the school. She also wanted to focus on her flexibility—she had always been a turns and jumps ballerina—aspiring to achieve lines like those of Svetlana Zakharova, another Academy graduate and current Bolshoi Ballet principal. Today, Keenan's grand battement à la seconde easily grazes her ear, and her grand jetés have length as well as loft.
Keenan says it takes her time to adapt to change, and her first year in Russia was a challenge. There was the language barrier (not even her Russian language teacher spoke English). It was cold, and she didn't like the food. She had to adjust to the school's raked (slanted) floors. And the students weren't exactly welcoming. "I don't think I spoke much that first year. I just got through each day," Keenan says. But her classmates eventually warmed to her. "Keenan is marvelously charming, onstage and in life," says Vaganova Academy professor Tatiana Udalenkova. "She has a talent for attracting people."
By her second year, Keenan was settling in and improving. The expansive épaulement and port de bras that seemed to come naturally to her Russian classmates began to feel familiar. She also found a champion and confidant in Udalenkova. "She kind of became a mother to me," Keenan says. "She took me under her wing."
Keenan hoped to join the Maryinsky Ballet, and with her success in school, a contract seemed likely. But as graduation approached, her teachers began signaling that there might be challenges. She heard murmurs of visa issues (Keenan says it's a complicated process for the company to hire foreigners) and concerns about the mental strain of being the Maryinsky's lone American. Udalenkova encouraged her to join a company where she'd have more opportunities to dance right away. Keenan quickly began making alternate plans. During her second year abroad, she had taken a company class with Boston Ballet on a trip home. They had offered her a contract. June 4, the very day she auditioned for the Maryinsky, was the day she had to give Boston an answer. She accepted.
Keenan was heartbroken to leave Russia and overwhelmed by the artistic freedom offered in Boston—but in time, she grew to appreciate life in her new city. "It's really something special to see the way the dancers here pick up choreography and mold themselves to each style," she says. "It opened up my eyes to American ballet."
She also realized that, as a company member, she had to take charge of her technique. "Ultimately, it comes down to me and how I work," Keenan says. "A teacher gives you an exercise, and you can sweat bullets or you can do it halfway."
Ponomarenko says that meticulous technique lives inside Keenan. "Her Russian training is just a small part of a puzzle," Ponomarenko says. "She'll never lose it. She just needs an opportunity to show it."
One opportunity came last summer, when Keenan was invited to perform at a gala in Indianapolis, IN. The organizers let her choose her partner and she requested Alexey Popov, her former partner at the Academy. They agreed and she flew to Russia to rehearse with him. On her final day there, Gennady Selyutski, the same ballet master who first spotted Keenan, took notice once again. He asked Keenan if she had a variation she could show him. He asked her if she could do 32 fouettés. "Oh, my gosh," Keenan remembers thinking. "He's auditioning me." Then Selyutski brought in Yuri Fateyev, the Maryinsky Ballet's director, who asked her to demonstrate a slew of steps: tendus, 16 double pirouettes and fouettés (again!). She also danced a section of Kitri's variation from Don Quixote. Then the director left without saying a word and Selyutski told Keenan to see Fateyev in his office. They talked for a while and then Fateyev offered her a contract. But Keenan was already committed to Boston Ballet for the 2011–12 season.
Now, Keenan will be dancing with Boston Ballet through May, and then she's heading back to Russia, where she'll be the first American to join the Maryinsky. But wherever she ends up in the future—either abroad or back in the U.S.—Keenan has the potential to touch audiences. "I've detected the depth of an artist that is not developed yet, and I believe that will be the most interesting part of Keenan," Ponomarenko says. "She gave me small glimpses of that artistry. It was like a pulsing star."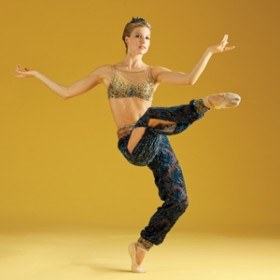 Keenan in Boston Ballet's Arabian costume from The Nutcracker. By Gene Schiavone
FAST FACTS
Birthday: February 3, 1989
Favorite ballets: Scheherazade, Spartacus, Romeo and Juliet
Dream roles: Juliet and Cinderella
Dance idols: Sylvie Guillem, Altynai Asylmuratova, Svetlana Zakharova
Favorite foods: Carrot juice and oatmeal raisin cookies. "I'm a health fanatic and a vegetarian."
Perfect day off: "Hanging out with my three sisters, who are my best friends, walking a lot and going to a concert."
Secret talent: Keenan designs T-shirts for her friends featuring Russian Matryoshka, or nesting, dolls. She paints each doll with an accessory, like headphones, to match her friends' interests.
Most-played on her iPod: "My two favorite go-to groups are Dr. Dog and The Morning Benders. Right now I'm listening to a lot of The Smiths, Bright Eyes and The Shins. I listen to music a lot."
Day job: When she's not too busy, Keenan works at American Apparel. "Last year, when I first got to Boston, I was shopping and the employees came up to me and asked, 'Hey, do you want to work here?' They took a Polaroid and then I was on the schedule. It's been a nice outlet because it's a different group of people—and I get 50 percent off."
Always in her dance bag: Burt's Bees mint lip balm
Win It
Sep. 05, 2017 12:10PM EST
Photos by Erin Baiano
It's time to get your pirouette on! From September 5th to September 30th, we're hosting a contest to find out who's the best turner of them all.

Put together your most impressive turning combo. Post a video online. Share your turns with us and thousands of other dancers around the world. And if our editors think you're the top turner, you'll win a fabulous prize.
Keep reading...
Show less
All of 18-year-old Kaylin Maggard's dreams—from scoring the title of National Senior Outstanding Dancer at New York City Dance Alliance Nationals to winning the 2017 Dance Spirit Cover Model Search—are coming true. And to anyone who knows the gorgeous contemporary dancer, that's no surprise.
From the moment the Dance Spirit staff met Kaylin, it was obvious her humility and talent would take her far. Not only did she go full-out during the photo shoot and class at Broadway Dance Center, but she was always cheering on, laughing with, and supporting her fellow CMS contestants Haley Hartsfield and Michelle Quiner. During the voting period, the social media world was abuzz with praise for her work ethic, positive attitude, and generosity.
Since her CMS trip to NYC, Kaylin's moved from her hometown of Columbia, MO, to the Big Apple for her freshman year at Juilliard, and is busy getting acquainted with the city. As for the future? She's taking it one opportunity at a time, but something tells us we'll be seeing this contemporary queen reach new heights every year.
Keep reading...
Show less
New York City principal Lauren Lovette has become an icon thanks to her emotional maturity and exceptional musicality. The 26-year-old quickly rose through the ranks after joining the company as an apprentice in 2009, reaching principal status in 2015. A Thousand Oaks, CA, native, Lovette started studying ballet seriously at age 11, at the Cary Ballet Conservatory in Cary, NC. After attending two summer courses at the School of American Ballet, she enrolled as a full-time student in 2006. Last year, she made her choreographic debut with For Clara, her first piece for NYCB. Catch her latest work this month during the company's fall season. —Courtney Bowers
Keep reading...
Show less
In our "Dear Katie" series, former NYCB soloist Kathryn Morgan answers your pressing dance questions. Have something you want to ask Katie? Email dearkatie@dancespirit.com for a chance to be featured!
Dear Katie,
I know I'm not getting good enough dance training from any of my local studios. But I'm not sure I'm ready to move away to study at a big-name school, either. How do you know when you're ready to leave home to pursue your passion?
Marisa
Keep reading...
Show less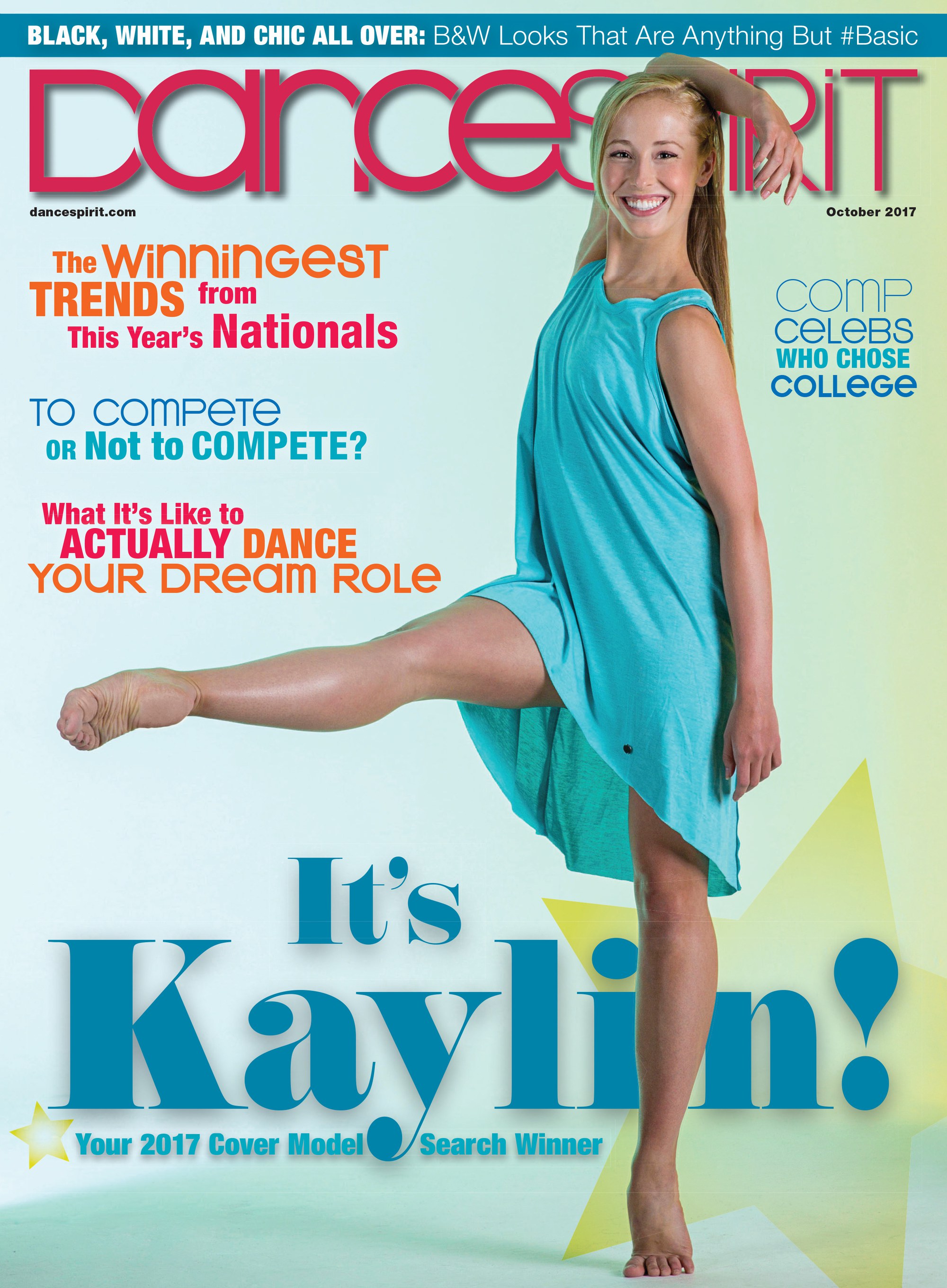 Get Dance Spirit in your inbox