An App that Lets You "Choreograph" on NYCB Dancers
There's something uniquely awesome about watching a live dance on a proscenium stage—the immediacy of it, the fact that the dancers are making something happen right in front of your eyes. But do you ever wish there were a more interactive way to experience a dance show? It'd be fun to be involved in the making itself, right?
Well, now you can be, thanks to a new app created by the 2wice Arts Foundation. Passe-Partout features New York City Ballet dancers Daniel Ulbricht and Justin Peck dancing eight different one-minute duets and solos, all choreographed by Peck. (If you're not obsessed with his choreography yet, trust us—you will be, and soon.) It gets cooler: The app allows you to mix and match those pieces, overlaying them in various combinations. There are 40,000—count 'em!—40,000 possible dances to be made, and the making is up to you.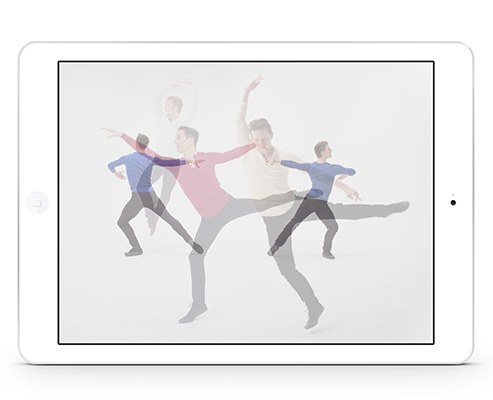 Each dance features accompaniment by former NYCB dancer Aaron Severini. The musical snippets highlight either the clarinet, piano, harp, harpsichord, marimba or percussion, and they're layerable—all of the various melodies go together, interlocking like so many puzzle pieces. So as you create your dance collage, you're creating a musical collage, too. How neat is that?
If you're having a hard time imagining what all of this actually looks/sounds like, check out the video below. (The New York Times also did a great article about it yesterday, complete with another video.) You can purchase Passe-Partout at the App Store for just 99 cents.
Leah Morrison in Trisha Brown's If You Couldn't See Me, in which the soloist never faces the audience (photo by Julia Cervantes, courtesy Trisha Brown Dance Company)
Postmodern pioneer Trisha Brown redefined how dance is seen and felt. A founding member of Judson Dance Theater, Brown frequently collaborated with other experimental artists like Yvonne Rainer, Merce Cunningham, Twyla Tharp, and Steve Paxton.
She embraced pedestrian movement, pairing everyday gesture with rhythm and fluidity. "It's liquid," says Wendy Perron, who danced with Brown in the '60s and '70s. "Like a river with many tributaries, water coming out of a faucet, or being on a raft and seeing the water move away in different directions." Brown also pushed beyond stages with choreography in fields, museums—even on the sides of buildings.
Keep reading...
Show less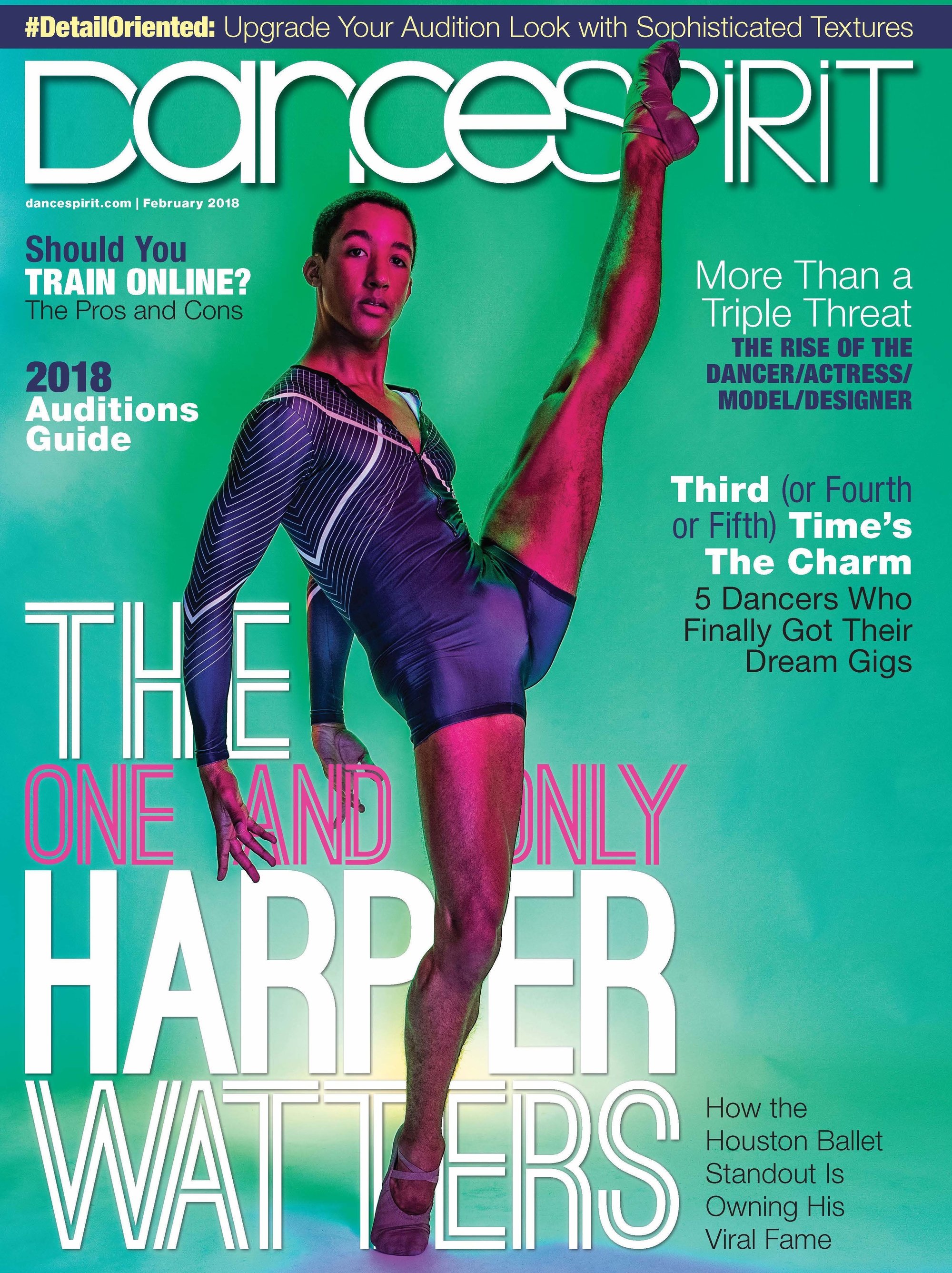 Get Dance Spirit in your inbox