Animating Dance: Glen Keane's Duet is a True Masterpiece
Believe it or not, I'm not gonna gush about my love of animation dance today (as much as I would love to bombard you with a plethora of Marquese Scott videos). Instead, I want to talk about something equally mind-blowing: animated dance.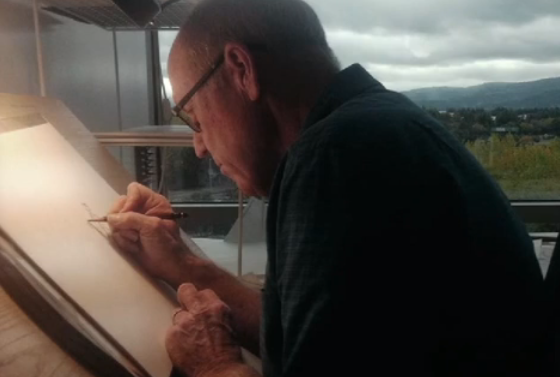 Artist and animator Glen Keane worked with Disney for 38 years; he's the mastermind behind beloved characters such as Aladdin, Ariel, the Beast, Pocahontas, Tarzan and Rapunzel. Since leaving Disney in 2012, Keane has been working on a new project: an animated short for Google Advanced Technology and Projects' Spotlight Stories. 
Duet, Keane's short and the third story in Google's series, follows the lives of Mia and Tosh, whose paths weave and intertwine as they grow up. The result? A sweet and charming pas de deux of sorts. Much to our delight, Mia becomes a beautiful ballerina at several points throughout the film. But here's the thing: It's entirely composed of graphite drawings—10,555 drawings, or 60 drawings per one second of animation, to be specific. That's a lot of drawings.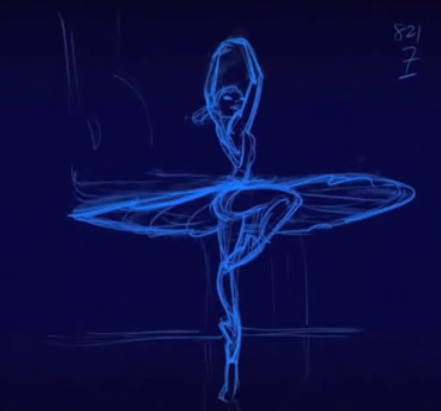 Can you imagine breaking up each second of a grand jeté, for example, into 60 frames? How about a pirouette? You've got to have a serious understanding of movement to accomplish that successfully. And Keane does just that.
In a lecture at the California Institute of the Arts last January, Keane explained the extremely involved process of animating dance. His take home message? It's the in-between moments—the moments that take you from standing to grand jeté—that really count. He calls it the "juice" behind the pose. Sound familiar? Perhaps dance and animation aren't all that different, after all. (To watch the full lecture, click here. We highly recommend it!)
And now, without further ado, our feature presentation, Duet:
Via @whitneybugs on Instagram
There are dancers and then there are DANCERS! Whitney Jensen, soloist at Norwegian National Ballet, is the latter. The former Boston Ballet principal can do it all. From contemporary to the classics this prima has the technical talent most bunheads dream about. Need proof? Look no further.
Keep reading...
Show less
Via YouTube
Luis Fonsi and Daddy Yankee's dance inducing hit, "Despacito," is so catchy it should probably come with a disclaimer that warns people of an uncontrollable itch to tap your feet or bob your head. Some might even feel inclined to go all out and break it down. Niana Guerrero is a prime example of "Despacito's" uncanny ability to unleash the red dressed emoji dancer within. 💃🏽 💃🏽
Keep reading...
Show less
Jul. 19, 2017 04:25PM EST
(courtesy NBC)
Guys, we all knew this was coming—"World of Dance" was eventually going to eliminate someone. But man, is it brutal to watch these talented dancers give their all, only to be sent home. It's the name of the game, though, and after last night's episode, only two dancers per division remain. (At least Misty Copeland guest-judging was a silver lining!) Here's what went down last night:
Keep reading...
Show less
Jul. 18, 2017 06:03PM EST


Get Dance Spirit in your inbox