Jan. 01, 2014 08:30PM EST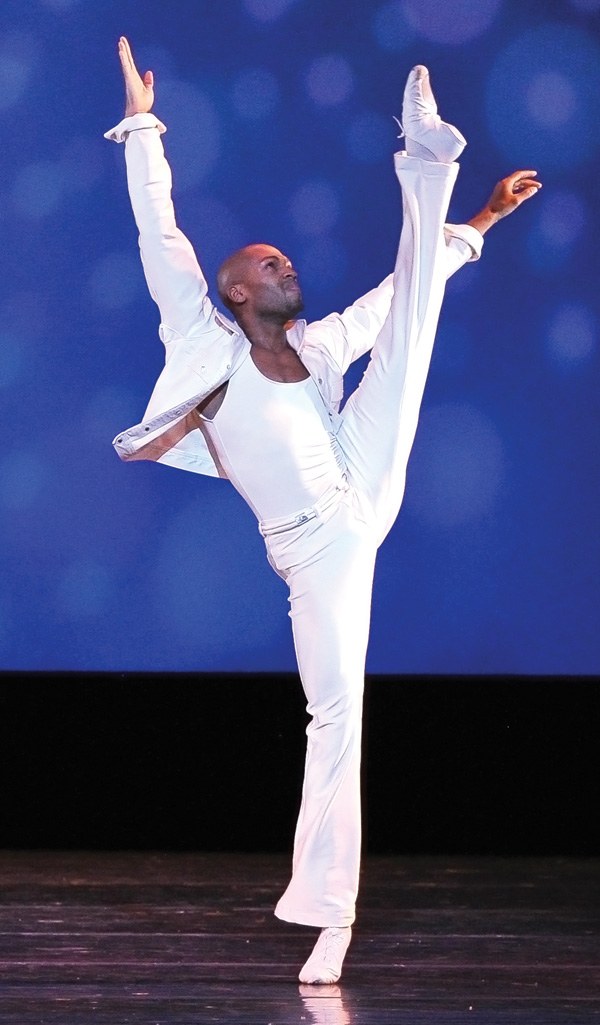 In Alvin Ailey's Pas de Duke (photo by Siggul/Visual Arts Masters)
Alvin Ailey's Antonio Douthit-Boyd is the epitome of power and grace in perfect harmony. Yet it's his passion that captivates audiences. He honors his craft as a gift that was given to him when he needed it most.
Douthit-Boyd grew up in St. Louis, MO, where his family suffered financial strains. He spent part of his childhood at St. Louis Transitional Hope House, a place where homeless families retreat to rebuild their lives. One day, he followed the sound of drums to a dance class. This chance occurrence set off a series of events that landed him a scholarship at the Center of Creative Arts. He continued training at several respected schools and joined Dance Theatre of Harlem in 1999. In 2004, Douthit-Boyd joined the Alvin Ailey American Dance Theater, where he continues to dance today. See him onstage during the company's 2013 season, which runs through January 5 at New York City Center. —Maggie McNamara
Dear Antonio,
Thank you for being fearless by jumping into dance class that day and changing the path of your future. Even when your friends said dance wasn't for boys, you insisted on staying. Thanks for being a dreamer.
Always remember the feeling in your gut after first witnessing Alvin Ailey's Revelations, a work filled with inspiring motion and emotion. Hold on to the excitement you felt when you ran home to rave to your mom about this amazing company of all kinds of people, who move in a superhuman way. When you demonstrated the moves you saw, your mom disapproved. Thanks for not being discouraged. Instead, you went to your room, looked out your window and made a wish on the brightest star in the sky. Your prayer was to be a dancer and to see your name in lights, shining like those very stars. Thank you for having faith.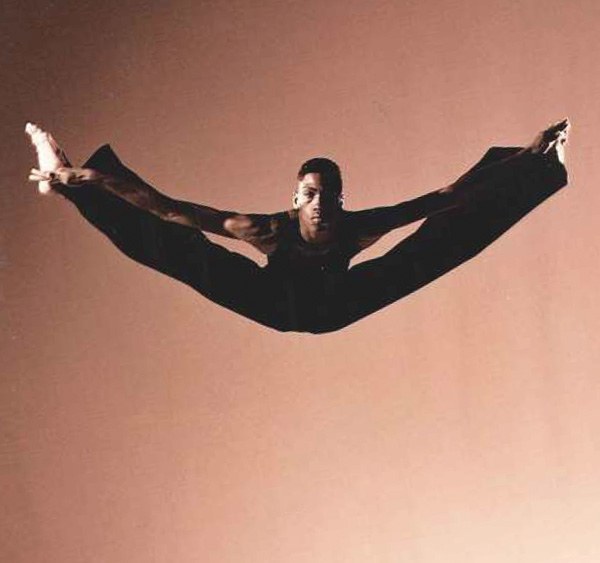 Douthit-Boyd as a teen (photo courtesy Antonio Douthit-Boyd)
Your prayer will be answered. Your passion will lead you on a journey of discovery. You'll travel with one of the world's most beloved dance companies—Alvin Ailey American Dance Theater—and have unexpected adventures, like walking the Great Wall of China, floating in the Dead Sea and meeting the President. You will have the opportunity to inspire others, as you were inspired, and your image on Ailey's poster will be encouraging for other young men who question whether they should dance.
Maybe your friends and your mother would have been encouraging if they were aware of the possibilities. Even when no one understood, you listened to your heart. Be thankful for all the people who have been a part of your journey. Whether good or bad, all those experiences will be used to mold you into the strongest dancer and person you can be.
Most of all, thank you for dancing (and smiling)!
Antonio
Much of Janelle Ginestra's career has been about helping others shine. She's dedicated herself to supporting and cheerleading her partner, WilldaBeast Adams; the emerging talents in their dance company, ImmaBEAST; and the countless dancers she inspires at master classes and conventions. Her YouTube channel has become a launching pad for young talents like "Fraternal Twins" Larsen Thompson and Taylor Hatala, thanks to viral videos featuring Ginestra's creative vision.
But Ginestra's a skyrocketing success in her own right—an in-demand choreographer, a social media influencer, and a dance entrepreneur, building a legacy one eight-count at a time. It's time for her turn in the spotlight. And she's more than ready. "I want to be a legend in whatever I do," she says. We'd argue that she already is.
Keep reading...
Show less
Win It
Oct. 13, 2017 04:31PM EST
Tiler Peck and Chase Finlay in Swan Lake (photo by Paul Kolnik)
For ballerinas, it's the dream role to end all dream roles: Odette/Odile in Swan Lake, the type of part dancers spend years preparing for and whole careers perfecting. And it's a role that New York City Ballet principal Tiler Peck never thought she'd dance. Though Peck is one of the world's preeminent ballerinas, her short stature made Odette/Odile, typically performed by longer, leggier dancers, seem (almost literally) out of reach.
Then—surprise!—her name popped up on the cast list for NYCB's fall season run of Swan Lake.
Keep reading...
Show less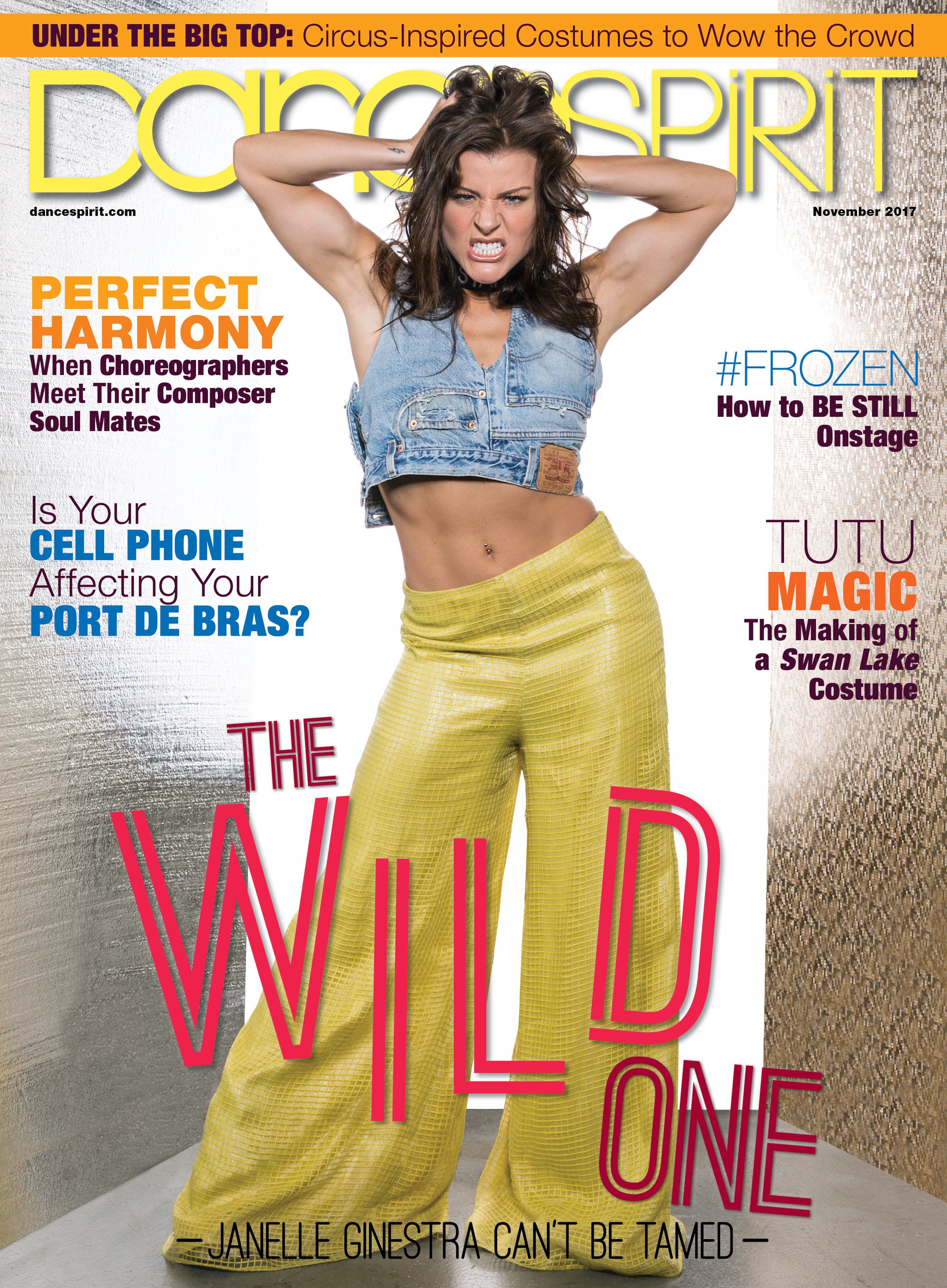 Get Dance Spirit in your inbox