Musical Theater
Jul. 01, 2014 03:23PM EST
Whether it's your first Broadway audition or your 171st, you'll most likely leave wondering whether you did everything you could to nab the role. You'll want to be sure you caught the eyes of the casting team—and for all the right reasons.
You've heard of the Seven Deadly Sins: pride, envy, gluttony, lust, wrath, greed and sloth. Well, with the help of a big-time casting director and a couple of Broadway veterans, Dance Spirit has come up with a list of the Seven Deadly Broadway Audition Sins: self-doubt, defeatism, inattentiveness, unpreparedness, ignorance, lack of training and stiffness. Avoid these or pay the ultimate price: the dreaded rejection.
1. Self-Doubt
When you walk into an audition, a crazy-flexible dancer stretching in the corner will probably make you nervous. And when you hear a fantastic singer belting in the next room, your instinct may be to turn and run. But getting psyched out can sabotage your audition. "As soon as you start watching what everyone else is doing, you'll begin second-guessing yourself," says Broadway dancer Samantha Sturm. "Know that you deserve to be in that room as much as everyone else." Sturm, who's performed in shows including The Addams Family, Nice Work If You Can Get It and Matilda: The Musical, recommends putting on headphones as soon as you enter the audition site to help you focus. That way, when it's your time to shine, you can perform as if you're the best in the room.
According to Benton Whitley, a casting director and partner with Duncan Stewart and Company who's currently responsible for casting Chicago, that extra boost of self-confidence can push an auditioner from a "maybe" to a "definitely." "I'm not necessarily looking for the next Kristin Chenoweth," he says. "But why would I offer a job to someone who can't confidently sell the package they have?"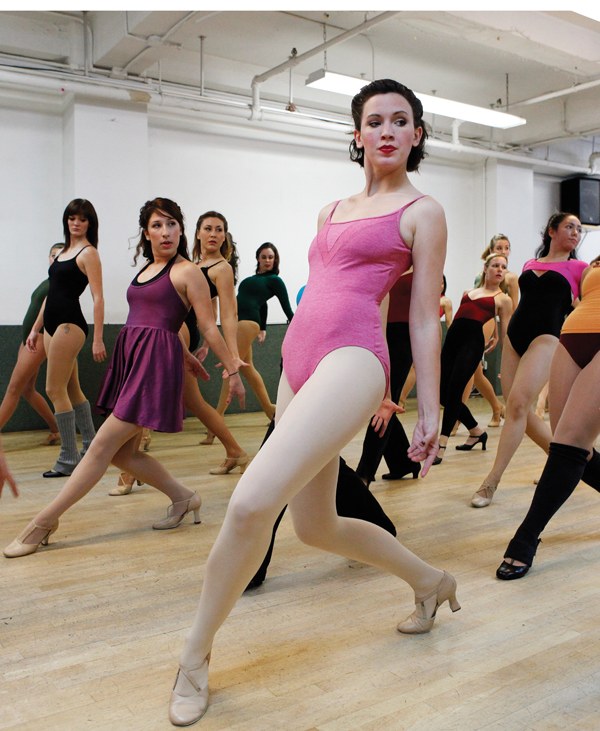 For these dancers auditioning for A Chorus Line, attention to detail is crucial. (Photo by Rachel Papo, courtesy Dance Magazine)
2. Defeatism
If you make a mistake during an audition, your instinct may be to wave the white flag. But messing up can actually give you a competitive edge—if you handle it well. "Technical errors happen nightly on a Broadway stage, so it's helpful to see how you handle it in an audition," Whitley says. "I want to see if you can move forward without insecurity or embarrassment."
When 16-year Broadway veteran Kristen Gorski-Wergeles was first starting out, she asked to restart her song after making a mistake during a vocal call. To this day, the ensemble dancer (and former assistant dance captain) for Wicked says it's her biggest audition regret. "I shouldn't have been so apologetic," she says. "If you mess up, never get upset. Embrace it and move on."
3. Inattentiveness
Prove you're great to work with by making the casting director's job as easy as possible—which means paying attention to directions. Watch the choreography carefully, and try to pick up every detail. Most of all: Listen to what the directors tell you to do when you're not dancing. Whitley notes that at every audition, he asks dancers not to mark the combination on the sides of the studio, and at every audition, he sees dancers ignoring his instruction.
4. Unpreparedness
The "business" part of "show business" can be one of the most crucial make-or-break aspects of an audition. Show your professionalism the moment you walk in: Have your resumé, headshot and music in hand, and be sure you're dressed properly. "It all goes back to following directions," Whitley says. "I'll say 'Bring heels and tap shoes,' or 'Show up at 10 am wearing black,' and performers will still show up incomplete. I've watched it cost people jobs time and time again."
5. Ignorance
Know the show you're auditioning for. If it's already on Broadway, go see it, or, at the very least, rent the movie or listen to the soundtrack. This prep will dictate everything from the makeup you apply to the song you prepare. "You can't sing a classic Gershwin tune for a rock musical," Sturm says. "It just doesn't go." That being said, don't show up in full costume. Be in the style of the show—all black for Chicago or bright colors for Rock of Ages—but don't look like you just stepped offstage.
And don't forget to research the show's creative team. A casting director will take note if you can refer to him by name on the day of the audition, and knowing some of the past shows a choreographer has worked on can give you an idea of what to expect.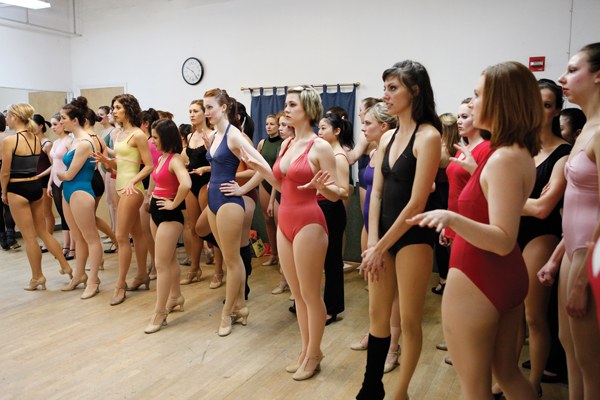 Pay attention even when you're not dancing—the director is taking note. (Photo by Rachel Papo, courtesy Dance Magazine)
6. Lack of Training
"At the end of the day, you need the technique to book the job," says Gorski-Wergeles. That includes singing, too. "I've seen extremely talented dancers who are the perfect look for a show, but when it comes to the singing part of the audition, they blow it," Whitley says. "I can tell they're not putting the same work into the singing element as they have for dance." Up your game by working with a vocal coach to learn the fundamentals of pitch, tone and musicality.
7. Stiffness
"Most choreographers will understand if you can't remember every single detail," Sturm says, "but they need to see your personality. What can you bring to their choreography and how does your style match with theirs?" Casting directors are hiring a person—not a robot. So be yourself on audition day.
And even if you don't get the part, Gorski-Wergeles says, remember that the positive exposure you gain at each audition can still help book a job down the road. "It's always about what they're looking for in the moment," she says. "You may not be right for something now, but you'll be right for something else."
Win It
Sep. 05, 2017 12:10PM EST
Photos by Erin Baiano
It's time to get your pirouette on! From September 5th to September 30th, we're hosting a contest to find out who's the best turner of them all.

Put together your most impressive turning combo. Post a video online. Share your turns with us and thousands of other dancers around the world. And if our editors think you're the top turner, you'll win a fabulous prize.
Keep reading...
Show less
All of 18-year-old Kaylin Maggard's dreams—from scoring the title of National Senior Outstanding Dancer at New York City Dance Alliance Nationals to winning the 2017 Dance Spirit Cover Model Search—are coming true. And to anyone who knows the gorgeous contemporary dancer, that's no surprise.
From the moment the Dance Spirit staff met Kaylin, it was obvious her humility and talent would take her far. Not only did she go full-out during the photo shoot and class at Broadway Dance Center, but she was always cheering on, laughing with, and supporting her fellow CMS contestants Haley Hartsfield and Michelle Quiner. During the voting period, the social media world was abuzz with praise for her work ethic, positive attitude, and generosity.
Since her CMS trip to NYC, Kaylin's moved from her hometown of Columbia, MO, to the Big Apple for her freshman year at Juilliard, and is busy getting acquainted with the city. As for the future? She's taking it one opportunity at a time, but something tells us we'll be seeing this contemporary queen reach new heights every year.
Keep reading...
Show less
Instagram star Kylie Shea has built a following of nearly 170,000 with her playful workout videos, which combine traditional fitness activities, like jumping rope or running on the treadmill, with pointe shoes and sassy choreography. Shea's effortless cool-girl-next-door vibe and solid ballet technique make her vids totally irresistible.
Now Shea's using her platform to address the body image issues that tend to plague dancers. In a poignant video, she sheds her clothes and tugs at her skin. The caption explains her relationship with her body and the pressure she feels to maintain a certain aesthetic as a dancer.
Keep reading...
Show less
Physical discomfort is inevitable when you're spending tons of hours in the studio every day, but some pain shouldn't be suffered through. "Dancing through pain can make an injury worse and lead to more time away from dance," says Dr. Joel Brenner, medical director of dance medicine at Children's Hospital of The King's Daughters in Norfolk, VA. "Failing to rest and recover when you're in serious pain could even lead to the point where you're unable to dance in the future."
That may sound scary, but there's good news: If you take precautions and listen to your body, many injuries can be stopped in their tracks. The first step? Knowing what's normal—and what's not.
Keep reading...
Show less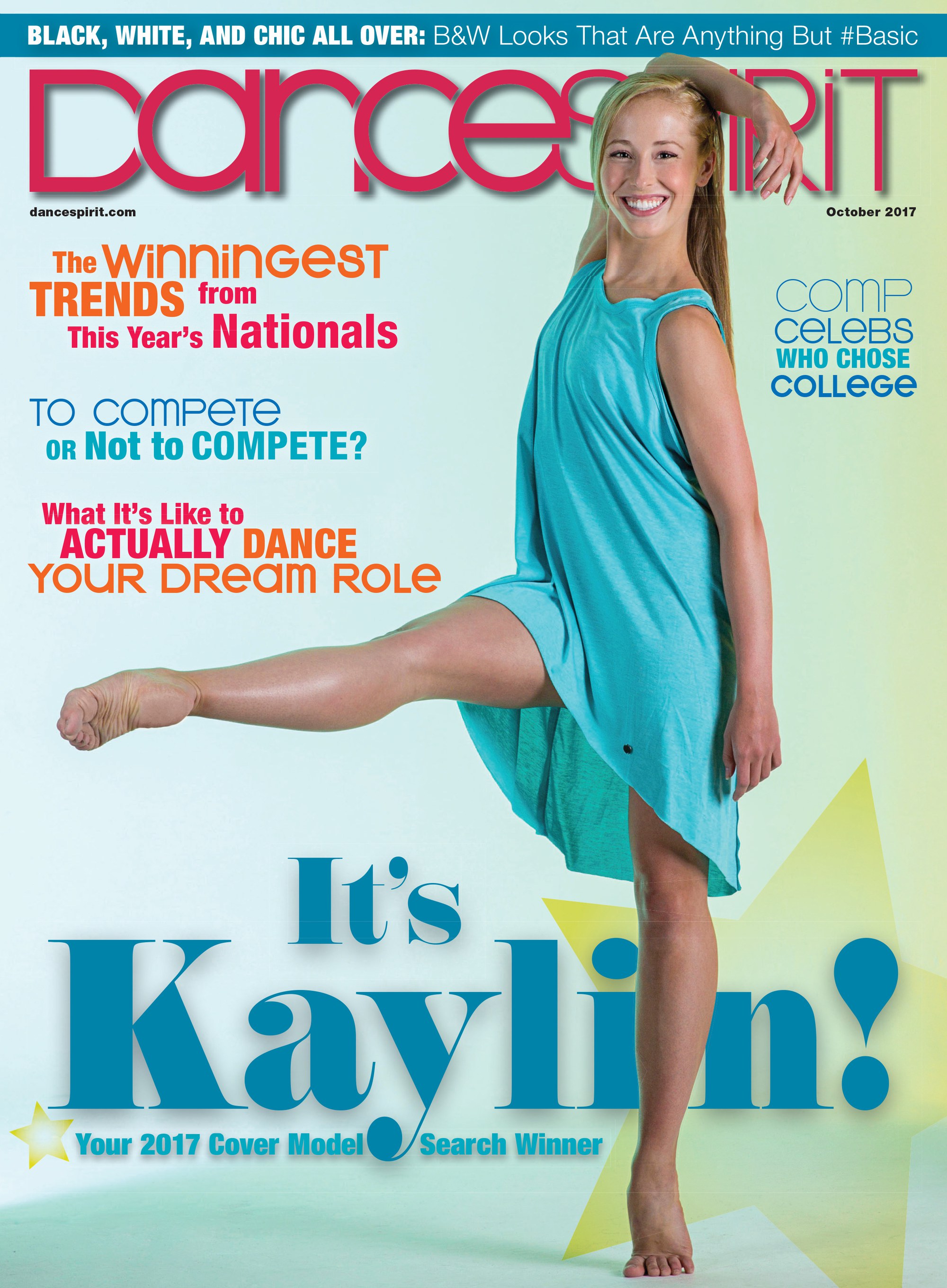 Get Dance Spirit in your inbox