Do you feel overtired, have a hard time catching your breath during grand allégro or seem unable to remember the choreography you learned an hour ago? If you're experiencing these symptoms, don't assume that you just can't keep up. There might be a good reason for your sluggishness: iron deficiency.
Iron deficiency occurs when the body doesn't absorb enough of the essential mineral, causing a wide range of issues. It's a common problem for female athletes, but one that's relatively easy to fix. Here's how dancers can identify, overcome and prevent iron deficiency.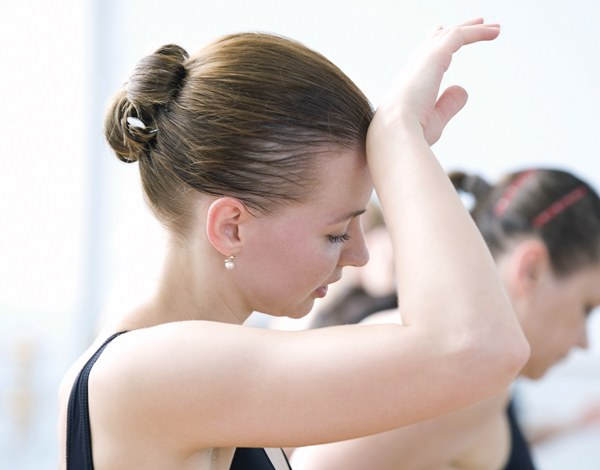 (via Thinkstock)
Why You Need Iron
"Iron is important because it helps carry oxygen in our blood to the tissues in our body," says Dr. Eleni Lantzouni, who specializes in adolescent medicine at the Children's Hospital of Philadelphia. "An athlete's need for iron is higher than that of any other person," Lantzouni adds. "And teenagers need more than any other age group, since they're still growing." Female dancers in particular require adequate iron in their diets to make up for the amount lost during their monthly periods.
If you're iron deficient, you tend to cramp more often because your muscles aren't getting enough oxygen. You can also experience "brain fog"—your thinking may not be as quick and sharp as it could be, making you less likely to pick up combinations or remember and apply corrections.
Iron deficiency may also mean a greater chance of injury. "When you don't get as much oxygen to your tissues and organs, you faint easily," Lantzouni says. "You can get out of breath and your heart rate might accelerate, causing palpitations or other symptoms." If you push through severe fatigue, your muscles might not respond as quickly as they would otherwise, making injuries more likely.
Symptoms of Iron Deficiency
Fatigue is the number one sign that you're low on iron. "You feel more tired, and you aren't capable of getting to the end of a variation with the same oomph," says Emily Cook Harrison, registered dietitian at The Centre for Dance Nutrition in Atlanta. Your aerobic capacity is diminished due to iron's role in transporting oxygen throughout our bodies.
Other symptoms of iron deficiency include a weakened immune system. "You may get sick more often, and can be more susceptible to cold and flu viruses," Harrison says. Your complexion, your gums and the beds of your fingernails could look paler than usual. You might also have circles under your eyes. "With a decrease in immune function, you just feel kind of bad and rundown," she says.
If you're experiencing any of these symptoms, go to your doctor. A simple blood test can determine if you're iron deficient.
How to Increase Your Iron Intake
There are plenty of ways to get more iron from your diet. Red meat and chicken are good sources of easily absorbable iron. Broccoli, beans, nuts, grains and leafy green vegetables provide iron as well, although you might need to eat a variety of these foods to get the iron you need. "If you're vegetarian, have orange juice with your meals," says Lantzouni. "Vitamin C seems to increase iron absorption." Heating iron-rich vegetables can help, too. "If you cook them down a tiny bit, you're actually going to make the iron more absorbable," says Harrison. "Sauté kale in some broth or olive oil, or bake it to concentrate the nutrients."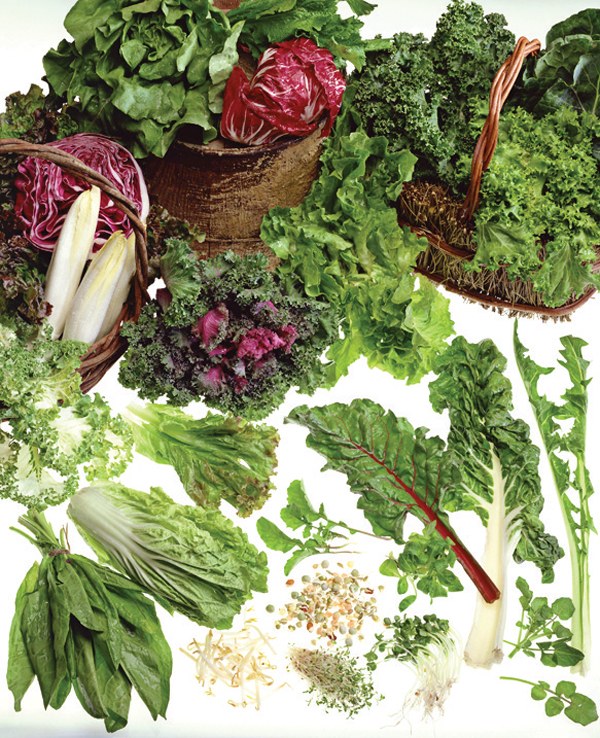 Dark, leafy greens are a great source of iron (Photo Jumpiter Images/Thinkstock)
Multivitamins can be useful, but getting iron from food is preferable. And if you're also taking calcium, avoid taking the two supplements at the same time. "Iron and calcium compete for absorption," Harrison says.
Emily Cook Harrison, registered dietitian at The Centre for Nutrition in Atlanta, recommends this iron-rich kale salad:
Mix a little bit of lemon juice and olive oil with a quarter teaspoon of maple syrup.
Massage the dressing into a handful of kale and add dried fruit (cranberries, raisins or apricots) to taste.
"This kale salad takes just five minutes to make! It's a really popular recipe with my dancers," Harrison says. "The vitamin C and acid from the lemon juice help with the absorption of the iron in the kale, plus the dried fruit is another good source of iron."
via @phil_wright_ on Instagram
Well, this brings class videos to a whole new level! Choreographer Phil Wright and dancer Ashley Liai have been together eight-plus years, but she was still in total shock when he proposed to her mid-dance at Millennium Dance Complex earlier this week. Why? Well, the whole thing was unbelievably perfect.
Keep reading...
Show less
(Courtesy ABC)
In the dance industry, dancers don't always have a say in what they wear on their bodies. This can get tricky if you're asked to wear something that compromises your own personal values. So what should you do if you find yourself in this sticky situation? We sat down for a Q&A with "Dancing with the Stars" alumn Ashly Costa to answer that very question. Here's what she had to say about the options dancers have surrounding questionable costumes.
Keep reading...
Show less
Erin Carpenter as a Knicks City Dancer (David Safran, courtesy of Erin Carpenter)
The groundwork for Erin Carpenter's company, Nude Barre, began when she was a teenager. At 16, she earned a spot in the residency program at The Kennedy Center in partnership with Dance Theatre of Harlem. "We were required to wear nude—as in, our actual skin tone—tights and shoes," she remembers. Carpenter brought her "sun tan" tights and a pair of pink ballet shoes with her, because that was all she could find. But she wasn't allowed in class because her dancewear didn't match her skin. "I was so embarrassed," she says. "I looked unprepared. I just didn't have the right nudes." Her teacher explained that the dancers dyed their tights and pancaked their shoes.
Keep reading...
Show less


Get Dance Spirit in your inbox