Ashly Costa Shares How to Deal When You're Asked to Dance in Something You're Uncomfortable With
Ashly Costa and Buzz Aldrin on "Dancing with the Stars" Season 10 (courtesy ABC)
In the dance industry, dancers don't always have a say in what they wear on their bodies. This can get tricky if you're asked to wear something that compromises your own personal values. So what should you do if you find yourself in this sticky situation? We sat down for a Q&A with "Dancing with the Stars" alumn Ashly Costa to answer that very question. Here's what she had to say about the options dancers have surrounding questionable costumes.
---
Dance Spirit: Have you ever had experiences with costuming where you felt uncomfortable? Can you tell us about it?


Ashly Costa: Of course! When I started on "Dancing with the Stars," I knew right from the beginning what costuming would work for me and the standards that I have. I know it's kind of hard to stand up for that in the Dance World, but I had a feeling that it was the right thing for me and my career. I spoke to the costume designer at the time, and I just told her what I felt comfortable wearing and what I didn't. I said, "I don't feel very comfortable wearing something that's extremely revealing and I know I won't dance well if I am." I never wanted to be demanding. I never said, "I have to have this or I'm not going to dance." I simply said, "If it's ok with you, would you mind please putting these inserts in to my costumes?" And 100% of the time the costume designers were so accommodating!
Costa and Buzz Aldrin on "Dancing with the Stars" Season 10 (courtesy ABC)
DS: The costume designers seem so supportive, but how did the producers feel about you wearing costumes that were different from other costumes on the show?
AC: Honestly, when you don't give them a reason to question why you wore a costume, then they won't question it at all. They're so busy that they'll just look at the color and make sure everything looks great. I don't know if it would ever come into their minds that a costume is a little more modest than some of the other costumes out there because you still look amazing! If you look gorgeous, then they don't care!
Costa and Joey McIntyre on "Dancing with the Stars" season 1 (courtesy ABC)
DS: Do you have any advice for young performers who might be too intimidated to say anything?


AC: Just do it! Pull them aside and just talk to them. I promise that most of the time they'll say, "Okay let's see if we can try to fix this to make you feel more comfortable." The worst thing they can say to you is, "No you have to wear this." That's when you have a personal choice about whether or not the job is worth it for you to take. We're our own bosses when it comes to what we wear, so let your voice be heard in a way that is nice and courteous.
Costa and Harry Hamlin on "Dancing with the Stars" season 1 (courtesy ABC)
DS: Are there ways to prevent costume conflicts before dancers even book the job?
AC: Yes. First and foremost, always do your homework before you go to the audition. Know what you're getting into by asking questions. As a dancer in the industry, that is your strongest suit. Know what product or brand the gig is for, and who you're dancing for, to see if it's a perfect match for you. Don't feel like you have to jeopardize your personal standards. If you come to the audition and you didn't realize the costume choice would be briefs and pasties, and you aren't comfortable with that, you'll have a problem. (If you are comfortable with that, more power to you!) But if not, just know that there will always be another job. They're always looking for all types of dancers!
Ashly and Buzz Aldrin on "Dancing with the Stars" Season 10 (courtesy Costa)
DS: Any last words of advice for our Dance Spirit Readers?
AC: Stay true to who you are, whoever that is.
I've never tried to be who I'm not supposed to be, and it's really paid off for me. I've still had an amazing career in the dance world and choosing not to wear certain costumes hasn't stopped me from becoming the person I'm supposed to be.
Next time you're asked to wear a costume that you're uncomfortable with, try Ashly's advice and communicate your concerns. It might really pay off!
Much of Janelle Ginestra's career has been about helping others shine. She's dedicated herself to supporting and cheerleading her partner, WilldaBeast Adams; the emerging talents in their dance company, ImmaBEAST; and the countless dancers she inspires at master classes and conventions. Her YouTube channel has become a launching pad for young talents like "Fraternal Twins" Larsen Thompson and Taylor Hatala, thanks to viral videos featuring Ginestra's creative vision.
But Ginestra's a skyrocketing success in her own right—an in-demand choreographer, a social media influencer, and a dance entrepreneur, building a legacy one eight-count at a time. It's time for her turn in the spotlight. And she's more than ready. "I want to be a legend in whatever I do," she says. We'd argue that she already is.
Keep reading...
Show less
Win It
Oct. 13, 2017 04:31PM EST
Week five of "Dancing with the Stars" proved to be one of the best weeks of the season so far. (And we're not just saying that because Mickey made a cameo debut on the piano during one of the routines—although that certainly didn't hurt!) Everyone brought their A-game, and with such a fun theme the contestants were able to really let their guards down. There was true sincerity in their dancing that we hadn't seen before. But not all Disney stories end with a "happily ever after," and one couple still had to hang up their dancing shoes.
If there's one week you should watch all the routines of it's undoubtedly this one... But, ICYMI, scroll below for our highlights of the night.
Keep reading...
Show less
Via Facebook
Almost a month out, Puerto Rico continues to suffer the devastating aftereffects of Hurricane Maria. Many of the island's residents still lack power, clean water, and safe housing. Ballet classes? For Puerto Rican dance students, they must feel like an impossible luxury.
But a dance studio in Florida is working to allow a group of young Puerto Ricans to continue their training. And it needs your help.
Keep reading...
Show less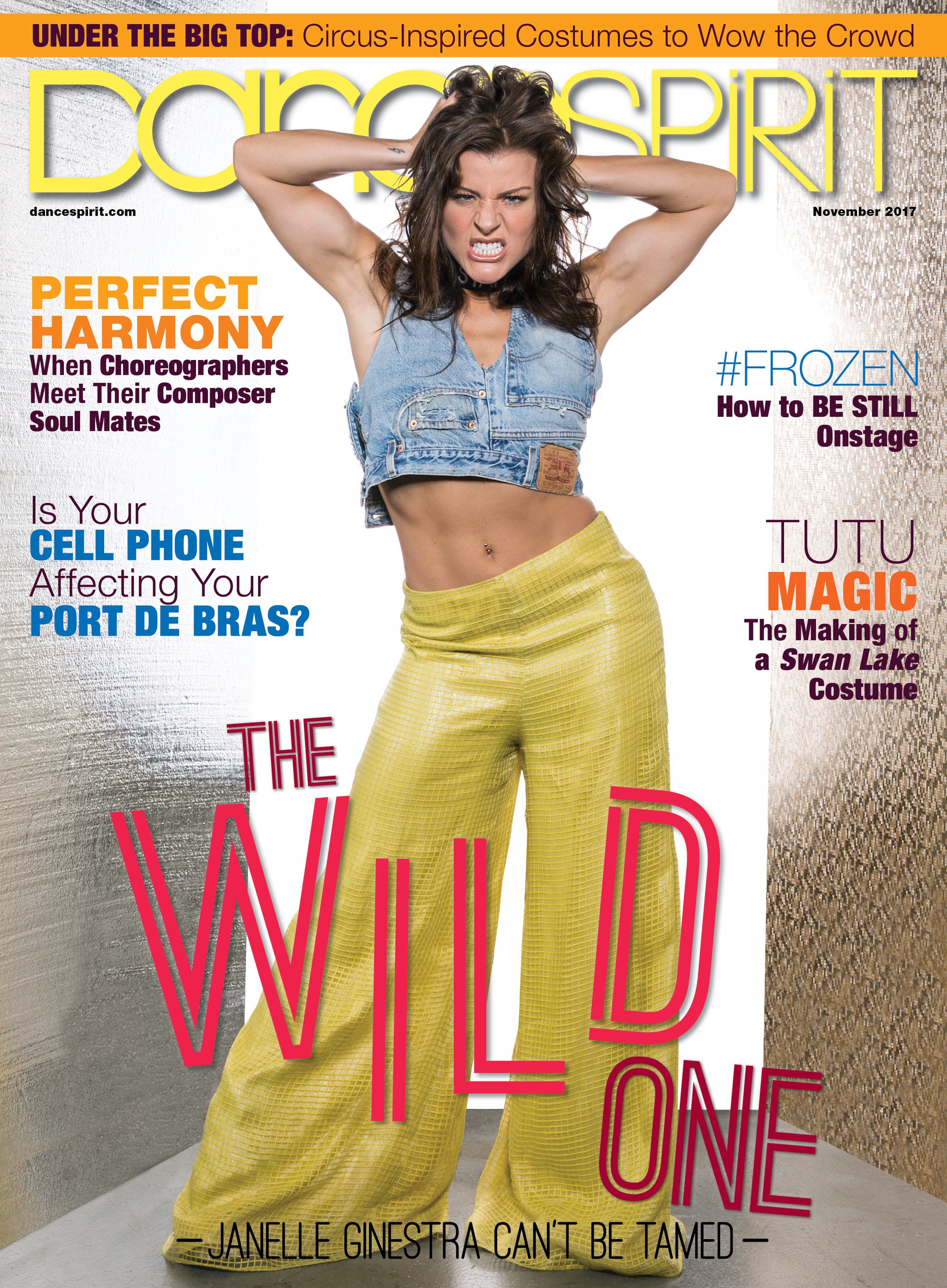 Get Dance Spirit in your inbox