Asia Monet Ray Is About to Take Over Your TV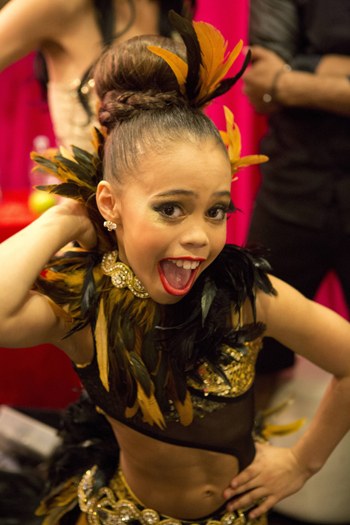 Before a performance at the Reality Wanted Awards, which we'll see on "Raising Asia"
(photo by Adam Taylor)
Watch out, Beyoncé. There's an 8-year-old (soon to be 9!) triple threat blazing trails in the entertainment industry, and nothing can stop her.
You may remember Asia Monet Ray as a member of the Abby Lee Dance Company on "Dance Moms," or from her butt-kicking appearance on "Abby's Ultimate Dance Competition." But starting this week, she's being reintroduced on Lifetime without the wrath of Abby and those Pittsburgh mommies. Asia's new show, "Raising Asia," premieres Tuesday at 10 pm EST, and if the trailer (see below) is any indication, we have 14 episodes—in seven weeks—of amazingness coming our way. Not only is she the cutest ever, but Asia's also got the wit, sass and determination it takes to be a superstar. I caught up with this pint-sized pirouetter to get the scoop on her new show.
What do you love most about "Raising Asia"?
It's awesome because I get to be with my family. I think it's the most time I've spent at my house in years! Everyone will see the work that goes into being a dancer, a singer and an actress—a triple threat, a mega star, a pop star! I'm really excited to see myself on TV again, even though we'll have to TiVo it, because the show's on past my bedtime. And everyone is going to love my little sister. She's really funny.
What was the craziest thing that happened on camera?
My dad and I were hanging out at a place that had mini golf and a go-kart raceway. We were racing, and I told him I was going to beat him. He ended up winning, but when the attendants yelled "Stop!" I accidentally pressed both the brakes and the go pedals, and I bumped right into a parked car. I was OK—I had my seat belt on. But I'm glad no one was in the parked car! That would have been bad, because I think I broke it.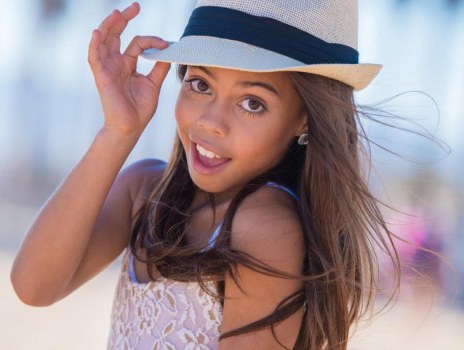 Asia being Asia!
(photo via iamasiamonet.com)
Do you train at a studio?
My schedule is so hectic that I need to study privately. And I'm not competing. I work with choreographers who travel with me and can get me into a studio if we need it.
What's your favorite dance style?
Jazz and hip hop—I was born to be sassy and I can express myself in those styles. But I'm getting a little more used to lyrical.
What's your favorite food?
I love hamburger patties. I also love chicken, brown rice, edamame, miso soup and shaved ice from Icy-licious.
What's one accessory you can't live without?
Lip gloss—and a mirror.
Cats or Dogs?
Dogs, dogs, dogs! My mom will not let me have a dog, even though I've been asking for one basically since I was born. She says it will be too much work; we're already boarding a bird and a fish every time we travel, and we'd have to board the dog, too. I don't think a dog would want to watch me dance and sing all day—she'd want me to play with her, and she'd probably feel really left out and sad when I couldn't. If I ever get one, though, I'd like a teacup Morkie. And she'd have to be a girl dog, because I get too angry with boys—they make messes. I can dress up a girl dog and put nail polish on her little claws. I also like pugs and miniature bull dogs. I love their little front teeth that make them look so angry—but they're so cute!
Want more? Visit her new website iamasiamonet.com to see photos, read Asia's blog, purchase her upcoming debut album and find out where she'll be next.
Much of Janelle Ginestra's career has been about helping others shine. She's dedicated herself to supporting and cheerleading her partner, WilldaBeast Adams; the emerging talents in their dance company, ImmaBEAST; and the countless dancers she inspires at master classes and conventions. Her YouTube channel has become a launching pad for young talents like "Fraternal Twins" Larsen Thompson and Taylor Hatala, thanks to viral videos featuring Ginestra's creative vision.
But Ginestra's a skyrocketing success in her own right—an in-demand choreographer, a social media influencer, and a dance entrepreneur, building a legacy one eight-count at a time. It's time for her turn in the spotlight. And she's more than ready. "I want to be a legend in whatever I do," she says. We'd argue that she already is.
Keep reading...
Show less
Win It
Oct. 13, 2017 04:31PM EST
Tiler Peck and Chase Finlay in Swan Lake (photo by Paul Kolnik)
For ballerinas, it's the dream role to end all dream roles: Odette/Odile in Swan Lake, the type of part dancers spend years preparing for and whole careers perfecting. And it's a role that New York City Ballet principal Tiler Peck never thought she'd dance. Though Peck is one of the world's preeminent ballerinas, her short stature made Odette/Odile, typically performed by longer, leggier dancers, seem (almost literally) out of reach.
Then—surprise!—her name popped up on the cast list for NYCB's fall season run of Swan Lake.
Keep reading...
Show less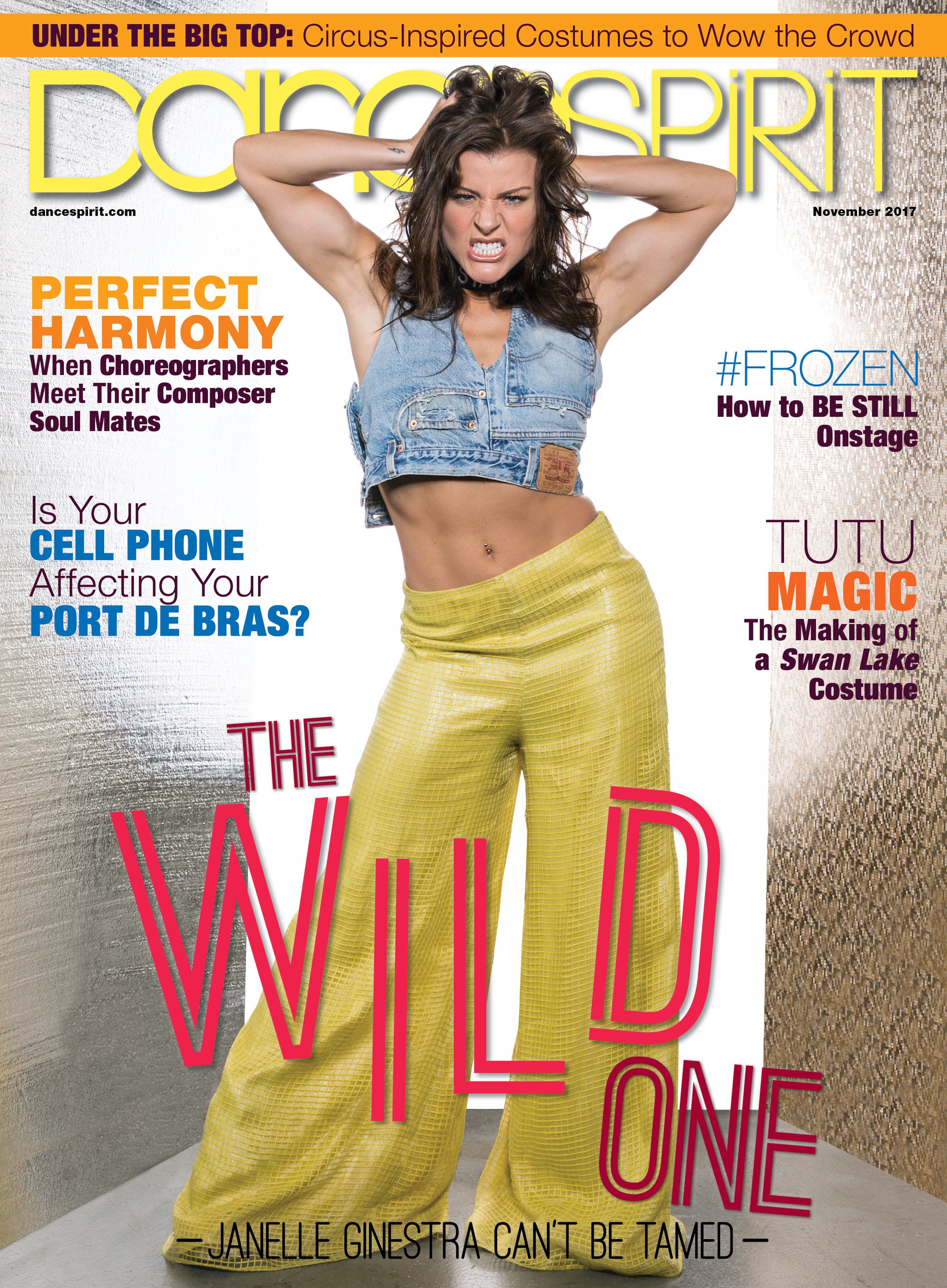 Get Dance Spirit in your inbox