How To
Feb. 24, 2017 04:07PM EST
Assess Your Ballroom Specialty
Courtesy Megan Rund
Utah Valley University juniors Megan Rund and Esther Laws share a love of ballroom dance, but they specialize in different styles. Rund competes in International Standard and American Smooth, dancing the waltz, tango, Viennese waltz, fox-trot and quickstep.
"Smooth dancing is so emotional," she says. "I love how expressive the movement can be." Meanwhile, Laws competes in the International Latin category, dancing the cha-cha, samba, rumba, paso doble and jive. "Latin dance is more free," she says. "You get to flirt and have fun. It's a different type of expression than the poised and pretty Standard styles."
While some dancers do compete across the board—they're known in the industry as "10-dancers" for (you guessed it!) doing all 10 dances—many prefer to specialize in one category. Wondering if it's time for you to home in on either Standard or Latin? Here are a few tips.
---
Consider Your Goals
Do you dream of being a ballroom champion? Specializing can help you level up. "The top dancers in the world are specialized," says Ashleigh Di Lello, a finalist on "So You Think You Can Dance" Season 6 who is now a ballroom coach. "If you're trying to master all 10 dances, but your competitors are giving the same amount of time and attention to five, it can be hard to match them."
But even if your goal is competition dominance, it can't hurt to keep training in both Standard and Latin. On "SYTYCD" and as a performer in the show Burn the Floor, Di Lello danced Standard routines, despite having been a Latin specialist at competition. Versatility can be a long-term career asset.
Analyze Your Strengths
Standard and Latin dances require different skills. Ask yourself: "Am I an aesthetic or kinetic dancer?" The Standard dances are generally formal and shape-oriented. The Latin styles often have a fiery energy. Chances are, you're stronger at either creating beautiful shapes (aesthetic) or moving through them (kinetic).
"Do I have a solid frame?" In the Standard styles, you remain in the same hold for the entire dance. "Some people do well with that containment and discipline. Others struggle to keep the ballroom hold," says Louis van Amstel, a veteran of "Dancing with the Stars" who also coaches young competitive couples. If you're not a fan of the frame, you might lean toward Latin.
"What's my performance personality?" Are you elegant and proper on the dance floor? You'll excel in Standard. Are you filled with sass and flair? Latin's showmanship will let you connect with your partner and wow the audience.
"Do I have the right body type?" "You tend to see taller couples in Standard and shorter couples in Latin," says Di Lello. Why does body type matter? "Standard is about shaping and traveling, and height assists in that," she says. "Latin is about speed and control, so it can help to have a low center of gravity."
In addition to doing a self-evaluation, ask your coach or teacher for an honest assessment of your strengths and weaknesses. They can guide you forward.
Follow Your Heart
"The most important thing is to have a true passion for your style," van Amstel says. He advises waiting until your late teens to discuss specializing, to make sure it's not a hasty or premature decision and to allow you to build up a solid technical foundation. But, he adds, "If I look in a dancer's eyes and see that they're really choosing from their heart, it's a valid choice."
"It takes a lot of time and effort to become extremely proficient in ballroom," Rund says. "You have to love it enough to work for it." Her UVU classmate Laws puts it simply: "You should specialize in the style that brings you joy." If you think about your talents, your preferences and your goals—and get input from your teachers, coaches and parents—you can find the right path.
(From left) Mean Girls dancers Riza Takahashi, Ben Cook, Kamille Upshaw, Jonalyn Saxer, DeMarius R. Copes, and Stephanie Lynn Bissonnette (photos by Erin Baiano)
Get in, losers. We're going to Broadway.
OK, not losers, actually—more like the bajillion die-hard fans of Tina Fey's 2004 cult hit Mean Girls, who've been wearing pink every Wednesday since a musical adaptation of the film was first teased back in 2013.
Now their world is like a cake filled with rainbows and smiles, because Mean Girls the musical, which had a trial run in Washington, DC, last fall, is set to open at Broadway's August Wilson Theatre April 8. And in a very grool twist, it turns out the show—with direction and choreography by Casey Nicholaw and a book by Fey herself—is delightfully dancey.
Keep reading...
Show less
(From left) Val Chmerkovskiy, Peta Murgatroyd, and Maksim Chmerkovskiy (Jerry Metellus, courtesy Nicola Phillips)
Keep reading...
Show less
Quiz
Dec. 11, 2017 04:24PM EST
Alicia Vikander in Tomb Raider (Warner Brothers)
Keep reading...
Show less
Screenshot form YouTube
What do you get when a hoard of dancers collaborate to the catchy tune of "Love Somebody," by the band Frenship? The most epic dance party ever, of course! Said dance party was produced by the talented Michael Riccio, who's performed in feature films, including "Confessions of a Teenage Drama Queen" and "Shrek Forever After."
Keep reading...
Show less
University of Minnesota Dance Team (courtesy University of Minnesota)
They say there's no "I" in "team"—and nowhere is that truer than the world of college dance teams, where precision reigns, uniformity is key, and a single misstep from any given "I" can cost a group a championship trophy. So it's unsurprising that securing a spot on one of the best dance teams in the country is no easy feat.
Members of these highly athletic teams rehearse for hours every week—on top of academic classes and commitments—and perform at football and basketball games, annual concerts, and nationally televised competitions (hi, ESPN). And "no I" rule notwithstanding, each of these top teams is made up of highly trained, highly technical, highly hard-core individuals, who come together to create a ready-for-victory pack.
These six teams aren't one-off success stories—they're consistently strong, and earn the top spots at major competitions like UDA and NDA nearly every year. Up for the challenge? Here's what to know before you go to auditions.
Keep reading...
Show less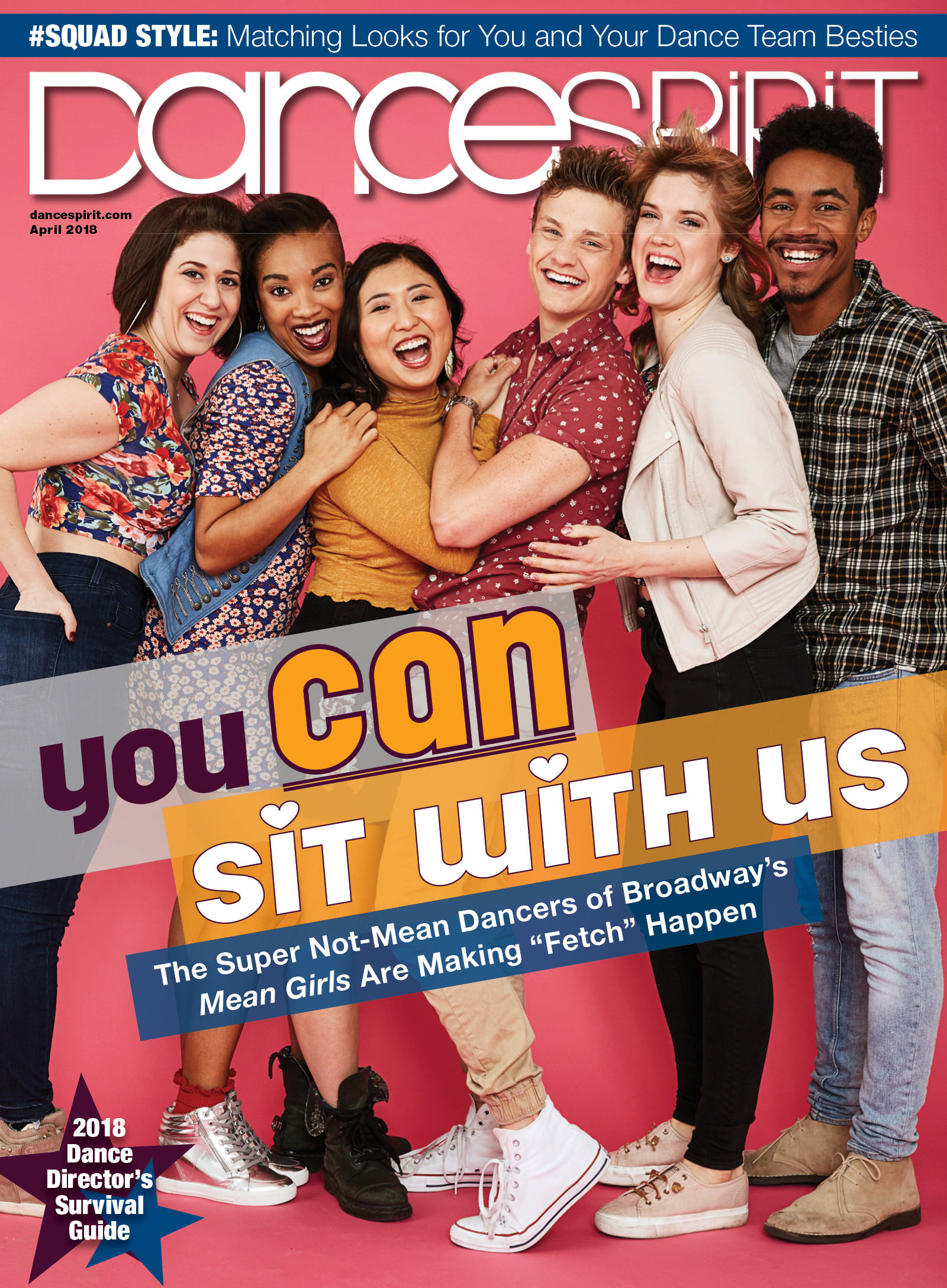 Get Dance Spirit in your inbox