How To
Nov. 15, 2016 03:29PM EST
What It Takes to Become a Convention Assistant
Cindy Salgado teaching at New York City Dance Alliance (courtesy NYCDA)
From the excitement of travel to rubbing shoulders with your dance idols, the life of a convention assistant is a whirlwind—and an exciting goal for lots of young dancers. The position has its glamorous moments, but it's also a ton of hard work. Curious about what it takes to earn one of these coveted spots, and what's involved once you do? Dance Spirit spoke with choreographers and assistants to find out what it takes to make it to the stage.
---
Assistant Aspirations
Technical excellence is just the starting point. Convention assistants work with every teacher, so they must be skilled in a variety of disciplines. "As a convention assistant, you're required to adapt to each choreographer because you're demonstrating for them," explains former New York City Dance Alliance assistant and current faculty member Cindy Salgado.
Beyond being outstanding technicians and stylistic chameleons, dancers must also be able to pick up choreography quickly, be able to assist fellow dancers and be generally friendly and helpful. "Personality is a huge part of becoming an assistant. All the Artists Simply Human assistants are down-to-earth and generous, and they'd help you in a heartbeat," says former ASH assistant Shannon Currie. Before you audition for a position, focus on helping fellow dancers work through tricky steps during breaks, befriend dancers from fellow studios, always perform full-out and take classes outside of your comfort zone.
Earning Your Place
To become an assistant, most conventions require dancers to attend a regional convention during the season and earn special recognition in the form of a title—like ASH Apprentice or Apprentice Runner-Up; Protégé (The Pulse); or Regional Outstanding Dancer or Runner-Up (NYCDA). A more formal audition or competition then occurs at Nationals. At events like NYCDA, the assistant role is earned as part of the National Outstanding Dancer title. In all cases, the final selection process may include in-class observation, learning and performing combinations in different styles in front of a judging panel or performing a solo. "The dancers are the best of the best from every city we've gone to. They all push each other to excel," says choreographer Cris Judd of auditions for The Pulse's assistants, who are called Elite Protégés.
You Got the Spot! What Should You Expect?
Assistants named at Nationals are required to assist at a minimum number of convention cities during the following season. Depending on the assistant's age, this can be a commitment ranging from 6 to 12 weekends, or more. On convention weekends, assistants arrive Thursday night or Friday morning and rehearse opening or closing shows performed by the convention staff, and have to be prepared to learn new roles and choreography each weekend. They may help with logistics, such as student check-in, and help backstage during the performance showcase or competition. But the bulk of an assistant's duties involve assisting in classes. They lead warm-ups, demonstrate choreography, clarify tricky steps and dance full-out at all times. "Being an assistant can be very trying and difficult. There's a lot of responsibility. Their job is super-important—we instill trust in them because we've chosen them to be there with us," Judd says.
Over the course of the weekend, it can add up to as much as 30 hours of dancing and convention-related duties, so living up to differing expectations from the variety of choreographers and learning steps on the spot (not to mention getting enough sleep!) can be a challenge. But all the hours and sacrifice are often worth it—convention assistants frequently go on to work in the professional dance world, where the networks they've built serve them well. Six months after finishing her season as an Elite Protégé, Theresa Stone started touring as a dancer with Lady Gaga, and has since choreographed for artists including Todrick Hall and A Great Big World. She credits The Pulse with setting her on this trajectory: "Assisting is a huge growing experience for anybody who is considering a professional dance career. It's the ultimate stairway to success in the industry."
(From left) Mean Girls dancers Riza Takahashi, Ben Cook, Kamille Upshaw, Jonalyn Saxer, DeMarius R. Copes, and Stephanie Lynn Bissonnette (photos by Erin Baiano)
Get in, losers. We're going to Broadway.
OK, not losers, actually—more like the bajillion die-hard fans of Tina Fey's 2004 cult hit Mean Girls, who've been wearing pink every Wednesday since a musical adaptation of the film was first teased back in 2013.
Now their world is like a cake filled with rainbows and smiles, because Mean Girls the musical, which had a trial run in Washington, DC, last fall, is set to open at Broadway's August Wilson Theatre April 8. And in a very grool twist, it turns out the show—with direction and choreography by Casey Nicholaw and a book by Fey herself—is delightfully dancey.
Keep reading...
Show less
Screenshot form YouTube
What do you get when a hoard of dancers collaborate to the catchy tune of "Love Somebody," by the band Frenship? The most epic dance party ever, of course! Said dance party was produced by the talented Michael Riccio, who's performed in feature films, including "Confessions of a Teenage Drama Queen" and "Shrek Forever After."
Keep reading...
Show less
Alicia Vikander in Tomb Raider (Warner Brothers)
Keep reading...
Show less
Quiz
Nov. 30, 2017 10:41AM EST
University of Minnesota Dance Team (courtesy University of Minnesota)
They say there's no "I" in "team"—and nowhere is that truer than the world of college dance teams, where precision reigns, uniformity is key, and a single misstep from any given "I" can cost a group a championship trophy. So it's unsurprising that securing a spot on one of the best dance teams in the country is no easy feat.
Members of these highly athletic teams rehearse for hours every week—on top of academic classes and commitments—and perform at football and basketball games, annual concerts, and nationally televised competitions (hi, ESPN). And "no I" rule notwithstanding, each of these top teams is made up of highly trained, highly technical, highly hard-core individuals, who come together to create a ready-for-victory pack.
These six teams aren't one-off success stories—they're consistently strong, and earn the top spots at major competitions like UDA and NDA nearly every year. Up for the challenge? Here's what to know before you go to auditions.
Keep reading...
Show less
courtesy ADCC
Are you a high school senior who's been accepted to a four-year accredited college or university program? Congrats! Within the 2017-2018 season, have you competed in events run by at least two of the organizations in the above graphic? Double congrats, because the Association of Dance Conventions and Competitions, or ADCC for short, wants to give you $1,000 (!!) towards college tuition.
Keep reading...
Show less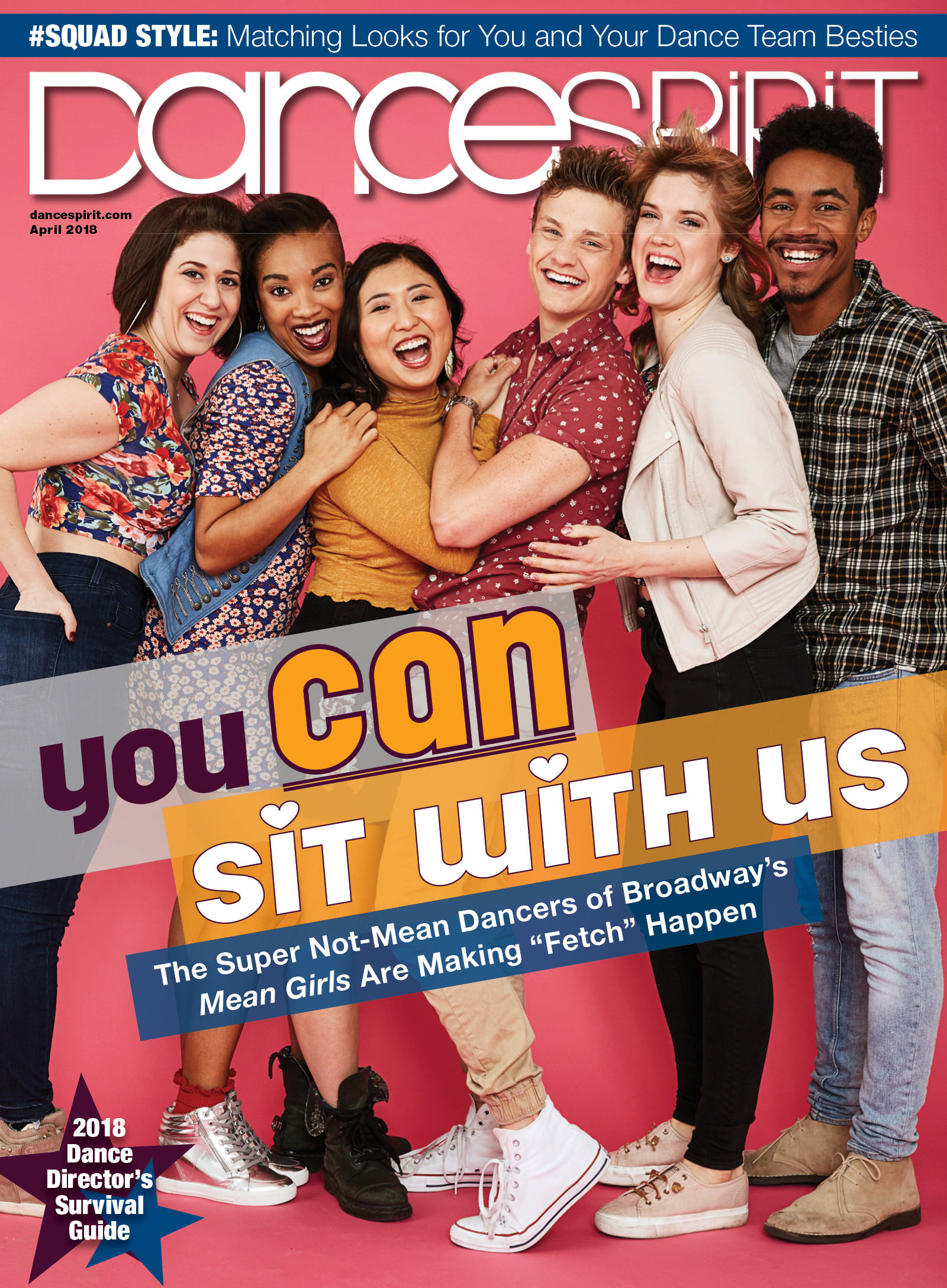 Get Dance Spirit in your inbox