I took a bus back to my home state of Massachusetts this weekend to escape from the city for a few hours, and while I was there I managed to catch one of the last performances of Boston Ballet's "Simply Sublime." It's an ambitious title for a program, so I was excited to see if it would live up to its name.
The program seemed at first to be the weirdest combination of dances ever. It started off with Fokine's soft, romantic Les Sylphides, then jumped to Wheeldon's sharp Polyphonia, and finished with Balanchine's vivacious Symphony in Three Movements. After seeing them all in succession, though, I realized that the combination was brilliant: all three are abstract dances focused on the patterns, shapes, and how the movement related to the music.
Check out a great trailer by Boston Ballet here: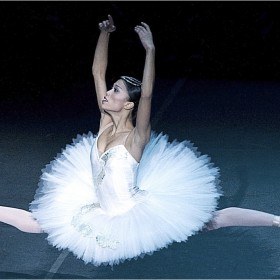 Lia Cirio, the principal in Les Sylphides, was graceful, demure, and strong all at once. However, it was the demi-soloists who really blew me away.  I had never noticed Adiarys Almeida's lush upper body and Rie Ichikawa's musical precision before. The corps was a little messy, though. My mezzanine seat made their not-quite-straight lines and slightly-off counts obvious.  (Then again, being in the Les Sylphides corps is not easy. It brought back memories of being twelve and learning the ballet in Variations class. Kneeling for that long hurts!)
Luckily, Polyphonia was absolute perfection. It may be my new favorite ballet. Four couples in blue leotards performed complicated pointework and partnering to a really bizarre score by György Ligeti. It actually seemed as though the music was composed after the ballet had been choreographed. Lia Cirio again was extraordinary—the girl is pure muscle! At one point, she went from a bridge over Sabi Varga into a back walkover and landed on pointe (!). The whole piece ended with all four women doing a saut de basque and landing in their partner's arms horizontally, in perfect unison.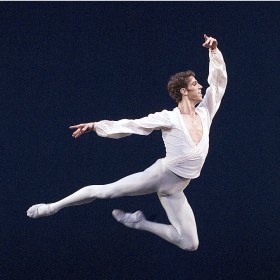 The program ended on a high note with Symphony in Three Movements, one of Balanchine's fun, sassy ballets. The corps, wearing white leotards and ponytails, pranced around in dizzying formations. Then James Whiteside and Kathleen Breen Combes did a pas de deux, and I could have died happy. I'm a huge fan of both of them. (Okay, part of that might be because of James Whiteside's pop star alter ego…)
Overall, it was definitely worth the trip home! While I love being able to see NYCB every weekend now that I live in New York, Boston Ballet was the first company that caught my heart, and "Simply Sublime" was one of their best programs yet.
Much of Janelle Ginestra's career has been about helping others shine. She's dedicated herself to supporting and cheerleading her partner, WilldaBeast Adams; the emerging talents in their dance company, ImmaBEAST; and the countless dancers she inspires at master classes and conventions. Her YouTube channel has become a launching pad for young talents like "Fraternal Twins" Larsen Thompson and Taylor Hatala, thanks to viral videos featuring Ginestra's creative vision.
But Ginestra's a skyrocketing success in her own right—an in-demand choreographer, a social media influencer, and a dance entrepreneur, building a legacy one eight-count at a time. It's time for her turn in the spotlight. And she's more than ready. "I want to be a legend in whatever I do," she says. We'd argue that she already is.
Keep reading...
Show less
For more on choosing whether to compete or not, click here.
I started dance classes at a young age. By the time I was 3, I was training at The Dance Club, and I grew up there. I started with the basics—ballet and jazz—and eventually added tap, tumbling, contemporary, and hip hop.
Early on, I did compete. I remember my first time: I did a trio at a small local competition, and it got first place. The trophy was as tall as I was, and I loved it. I attended conventions as a mini, and had the opportunity to take classes from Travis Wall, Sonya Tayeh, Andy Pellick, and Joey Dowling-Fakhrieh. There was so much variety—I was in awe.
Keep reading...
Show less
For more on choosing whether to compete or not, click here.
My mom was a dancer growing up, and she went on to become a dance teacher, so I've really grown up in the studio. I started classes when I was 2, and by the time I was 9, I was training at The Dance Club and knew I wanted to dedicate all my time to dance.
Keep reading...
Show less
Win It
Oct. 13, 2017 04:31PM EST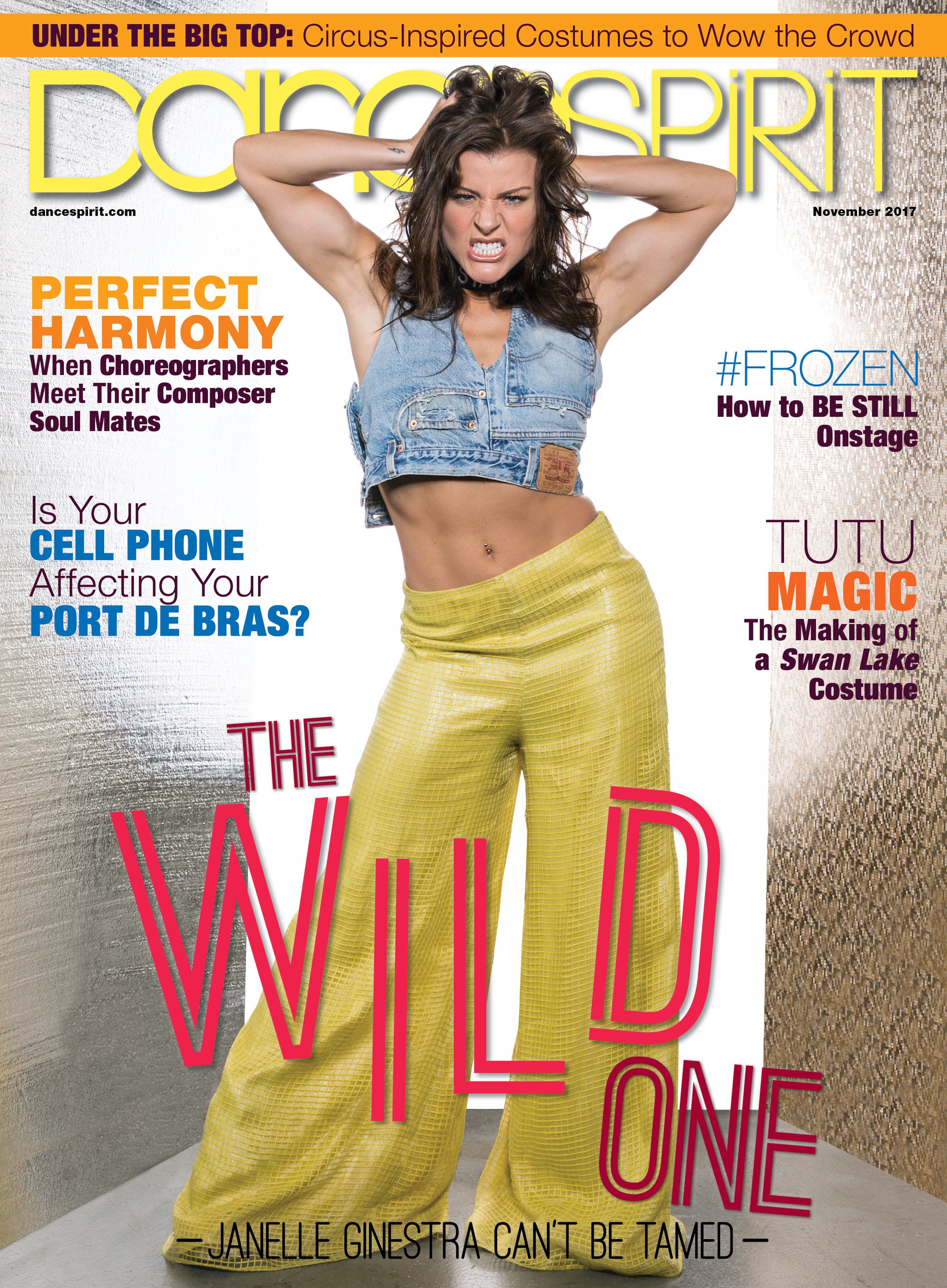 Get Dance Spirit in your inbox