Ballet
Oct. 27, 2008 10:49AM EST
Backstage Before Showtime
Jennifer Goodman, a seasoned member of The Joffrey Ballet, tells DS how she prepares for her role as Helena in The Dream 60 minutes before the curtain rises.
60 minutes: Physical Therapy
Goodman, already in full makeup, gets a 10-minute physical therapy treatment an hour prior to curtain. For the tendonitis in her left foot, the PT gives her ultrasound and a massage in the calf and shin areas.
50 minutes: Hair
The character Helena wears a Victorian hairstyle wig that is pinned on by a designated staff member from The Joffrey. Underneath the wig, Goodman's hair is already affixed into several tight pincurls that lay flat against her scalp.
40 minutes: Warm-Up
After the wig is secured, Goodman takes the stage, where barres are placed for the company's dancers. She begins her warm-up with stomach exercises, then takes herself through a 15- to 20-minute barre.
30 minutes: Half-hour call
The stage manager's half-hour call is Goodman's signal to head back to the dressing room to put on her pointe shoes. Instead of sewing the knots of her ribbons to keep them secure during performance, she uses clear tape. "I started doing that because sewing takes longer and rips the tights sometimes," says Goodman. "The tape is easy to take off if you have a quick change."
15 minutes: Costume
After stepping into her elaborate dress, Goodman goes to the hallway where dressers hook and button performers' costumes. A 15-minute and a 5-minute call are given before the final "Places!", at which point the dancers are in position, ready for the curtain to rise.
Hannah Lagerway, who recently joined Seattle's Spectrum Dance Theater, on prepping for Donald Byrd's Sleeping Beauty Notebooks.
Hannah Lagerway prefers to have her hair and makeup finished an hour before curtain, so that she can fully concentrate on physical and mental preparation. She spends 30 minutes going through a "Donald Byrd warm-up" with a fellow company member, followed by five minutes of Pilates ab work and stretching. (Lagerway has been studying Pilates for seven years and teaches a weekly mat class at the company's studios.) This close to curtain, her focus is on making sure her center is engaged and her breathing is calm.
After the warm-up, she rechecks her costumes and props to ensure everything is in the right place, then changes into her first costume. Her next order of business is to review notes from rehearsal and any changes made from the previous evening's performance. "If there are sections that are really hard for me, I'll go over them. I make sure technically everything is working, but as soon as I've done it once, I have to leave it alone," says Lagerway. "I'm not one of those dancers [who] will go through everything right before the show, because mentally it trips me up."
She also listens to music to avoid being distracted. Since Sleeping Beauty Notebooks is a long, physically and emotionally demanding piece, she opts for mellow music, to help "stay in the zone." Finally, she takes a few quiet moments on the side of the stage to focus. Her last task before taking the stage is to wish "merde" to her fellow cast members.
Win It
Sep. 05, 2017 12:10PM EST
Photos by Erin Baiano
It's time to get your pirouette on! From September 5th to September 30th, we're hosting a contest to find out who's the best turner of them all.

Put together your most impressive turning combo. Post a video online. Share your turns with us and thousands of other dancers around the world. And if our editors think you're the top turner, you'll win a fabulous prize.
Keep reading...
Show less
All of 18-year-old Kaylin Maggard's dreams—from scoring the title of National Senior Outstanding Dancer at New York City Dance Alliance Nationals to winning the 2017 Dance Spirit Cover Model Search—are coming true. And to anyone who knows the gorgeous contemporary dancer, that's no surprise.
From the moment the Dance Spirit staff met Kaylin, it was obvious her humility and talent would take her far. Not only did she go full-out during the photo shoot and class at Broadway Dance Center, but she was always cheering on, laughing with, and supporting her fellow CMS contestants Haley Hartsfield and Michelle Quiner. During the voting period, the social media world was abuzz with praise for her work ethic, positive attitude, and generosity.
Since her CMS trip to NYC, Kaylin's moved from her hometown of Columbia, MO, to the Big Apple for her freshman year at Juilliard, and is busy getting acquainted with the city. As for the future? She's taking it one opportunity at a time, but something tells us we'll be seeing this contemporary queen reach new heights every year.
Keep reading...
Show less
Instagram star Kylie Shea has built a following of nearly 170,000 with her playful workout videos, which combine traditional fitness activities, like jumping rope or running on the treadmill, with pointe shoes and sassy choreography. Shea's effortless cool-girl-next-door vibe and solid ballet technique make her vids totally irresistible.
Now Shea's using her platform to address the body image issues that tend to plague dancers. In a poignant video, she sheds her clothes and tugs at her skin. The caption explains her relationship with her body and the pressure she feels to maintain a certain aesthetic as a dancer.
Keep reading...
Show less
Physical discomfort is inevitable when you're spending tons of hours in the studio every day, but some pain shouldn't be suffered through. "Dancing through pain can make an injury worse and lead to more time away from dance," says Dr. Joel Brenner, medical director of dance medicine at Children's Hospital of The King's Daughters in Norfolk, VA. "Failing to rest and recover when you're in serious pain could even lead to the point where you're unable to dance in the future."
That may sound scary, but there's good news: If you take precautions and listen to your body, many injuries can be stopped in their tracks. The first step? Knowing what's normal—and what's not.
Keep reading...
Show less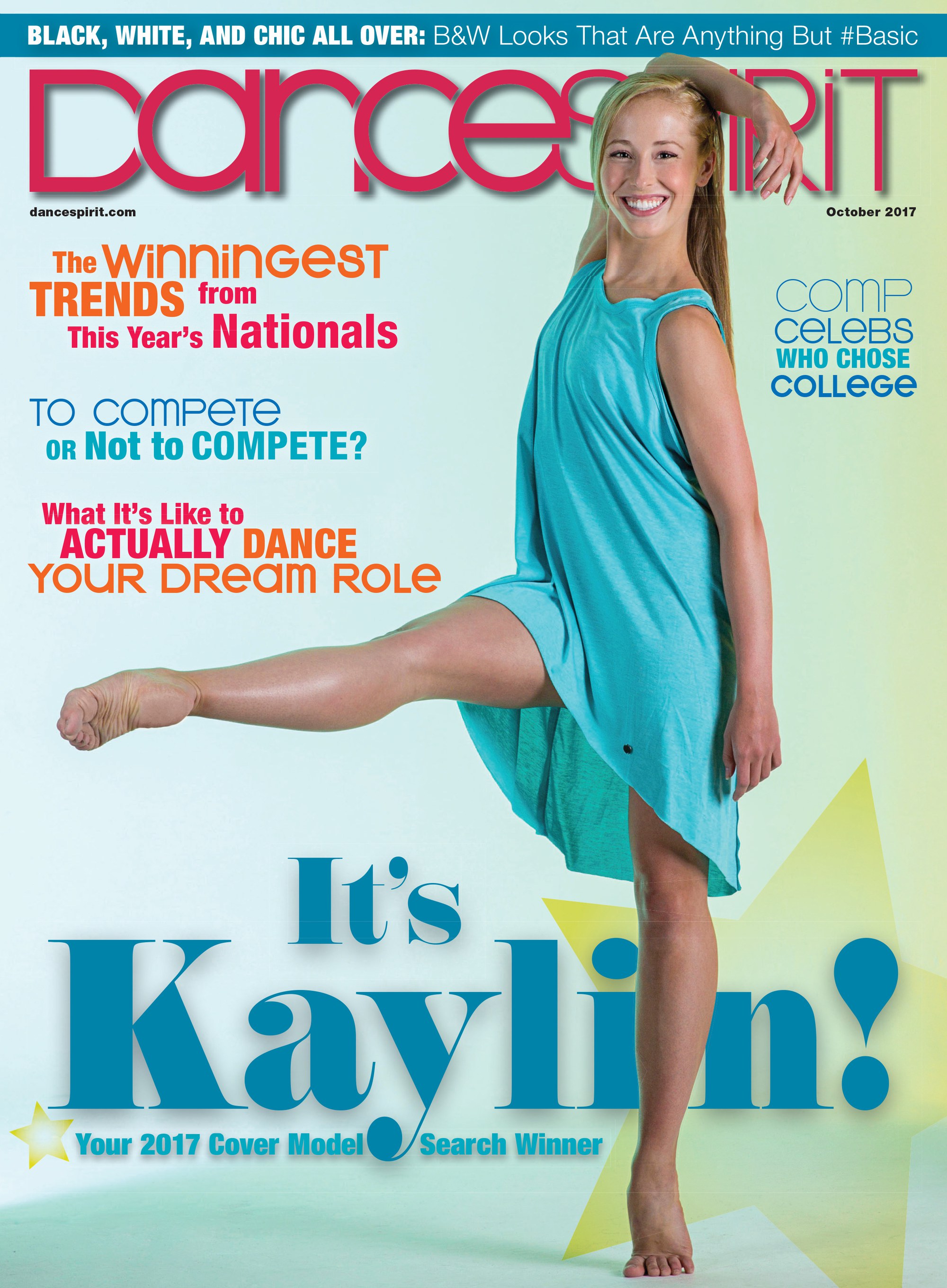 Get Dance Spirit in your inbox