Apr. 25, 2012 11:45AM EST
There's something mystical about the relationship between a ballerina and her pointe shoes. Finding the right pair is like finding the right pas de deux partner: The chemistry has to be perfect. I remember thinking of my pointe shoe fitter as my guru—she got me (or my feet, anyway).
After the Capezio 125th Anniversary Gala on Monday night, which paid tribute to the dancer-shoe connection, I rediscovered this New York City Ballet video profiling principal Megan Fairchild through her shoes. It's fascinating. (And adorable: It turns out that senior principal Wendy Whelan is Fairchild's "shoe mentor." She helped Fairchild find the best way to sew her ribbons.)
My favorite part of the video is when the dancers visit the Freed of London factory to get to know their "makers," the craftsmen who create their precious shoes. That's a rare occurrence: Usually makers and dancers never meet. At the Capezio gala, American Ballet Theatre's Craig Salstein, playing fellow ABT dancer Nicole Graniero's "maker," did a sort of fantasy duet with Graniero that was surprisingly poignant. In the end, New York City Ballet's Daniel Ulbricht swept in as Graniero's "real" partner. And yet I found myself rooting for Salstein. A good partner is one thing. But a ballerina isn't a ballerina without the right pair of shoes.
Leah Morrison in Trisha Brown's If You Couldn't See Me, in which the soloist never faces the audience (photo by Julia Cervantes, courtesy Trisha Brown Dance Company)
Postmodern pioneer Trisha Brown redefined how dance is seen and felt. A founding member of Judson Dance Theater, Brown frequently collaborated with other experimental artists like Yvonne Rainer, Merce Cunningham, Twyla Tharp, and Steve Paxton.
She embraced pedestrian movement, pairing everyday gesture with rhythm and fluidity. "It's liquid," says Wendy Perron, who danced with Brown in the '60s and '70s. "Like a river with many tributaries, water coming out of a faucet, or being on a raft and seeing the water move away in different directions." Brown also pushed beyond stages with choreography in fields, museums—even on the sides of buildings.
Keep reading...
Show less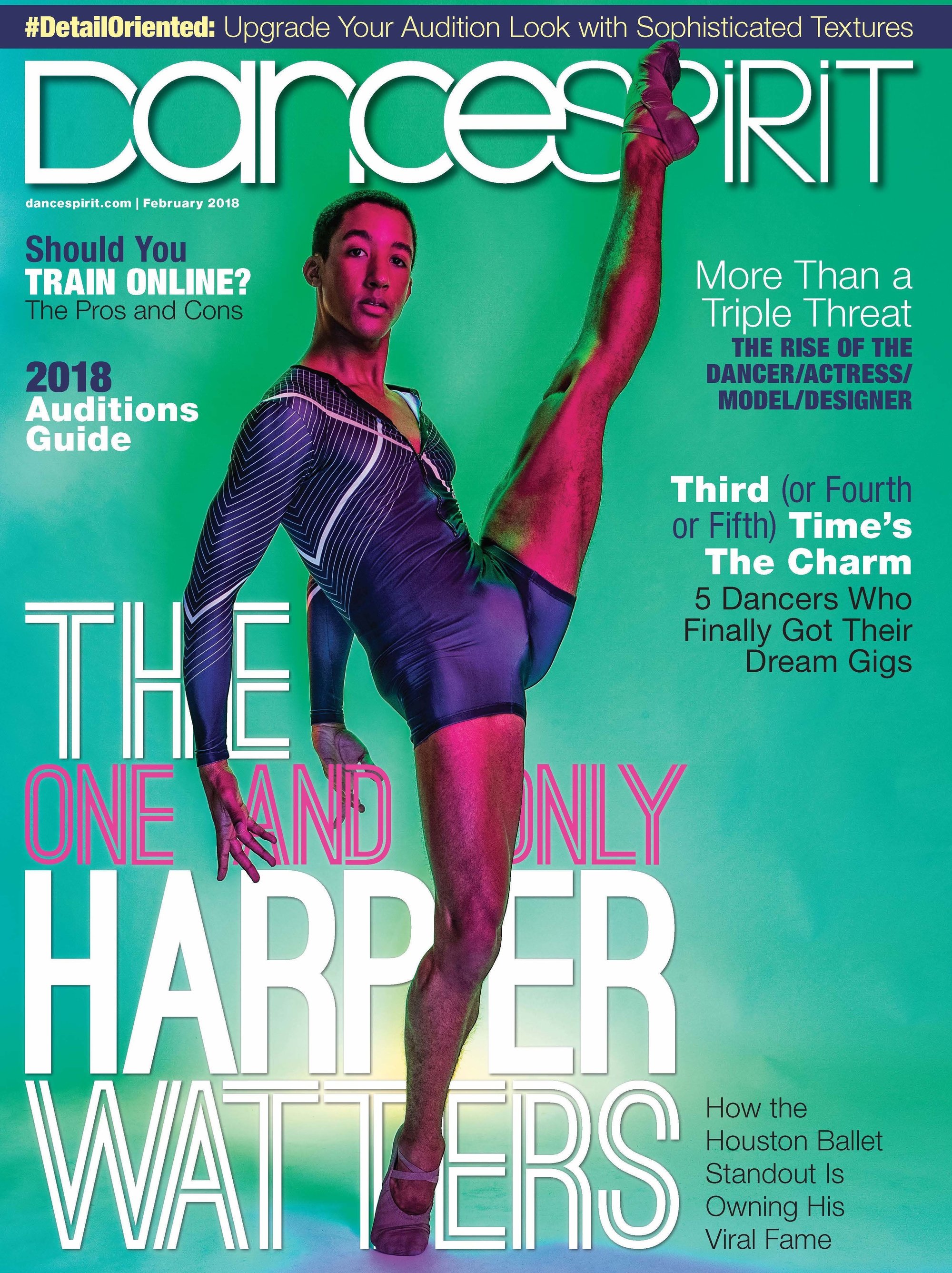 Get Dance Spirit in your inbox