Dec. 06, 2013 11:03AM EST
You guys already know Jordan Matter. He's the photographer behind the delightful "Dancers Among Us" series, which captures dancers doing dance-y things in not-so-dance-y places.
Well, Mr. Matter is at it again. He's in South Beach for Art Week Miami, and yesterday, he took to the beautiful Florida shoreline to photograph Miami City Ballet dancers Emily Bromberg, Renan Cerdeiro and Jovani Furlan. Check out these behind-the-scenes photos from the shoot.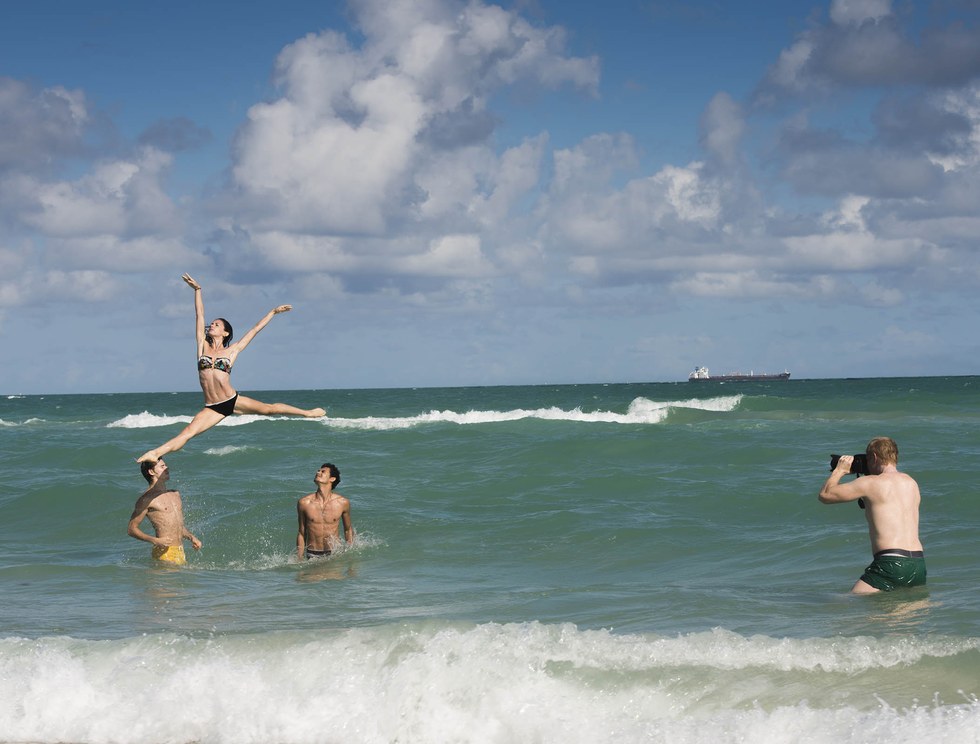 Whee! (photo by Jeremy Saladyga)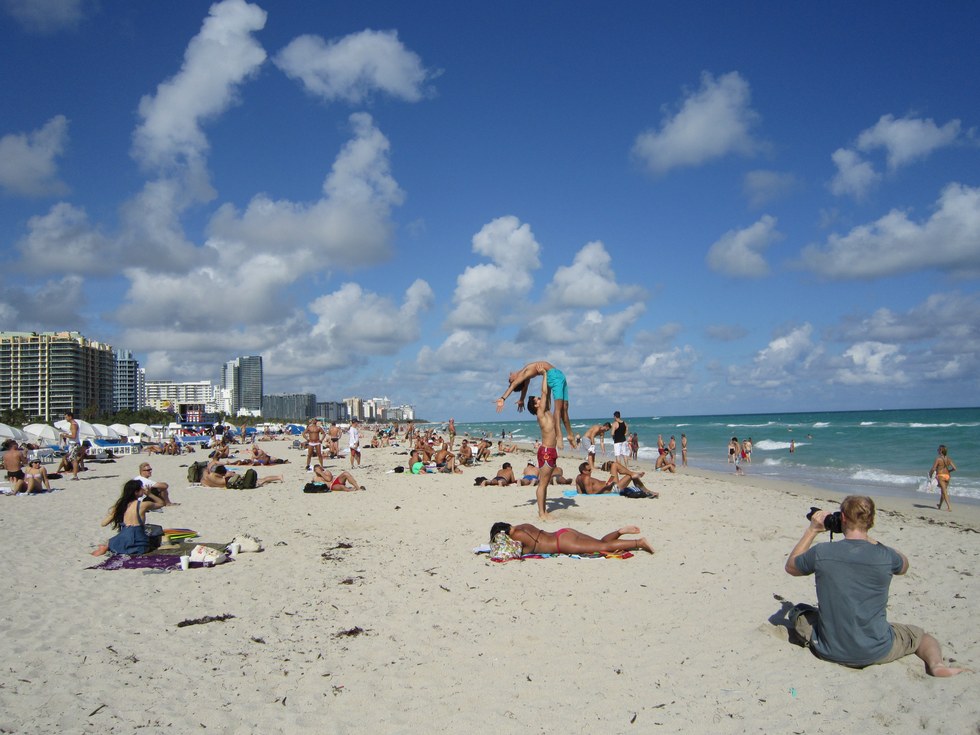 Love that the other beachgoers are just chillin'. (photo by Amber Dorsky)
Obviously, good beachy fun was had by all. For your Friday viewing pleasure, we've also got a little video from the shoot, revealing what went into that fabulous flying-over-the-sea photo. Enjoy!
(Got great dance shots of your own? Click here to find out how to submit them for consideration for our "Photo of the Day" posts.)
Leah Morrison in Trisha Brown's If You Couldn't See Me, in which the soloist never faces the audience (photo by Julia Cervantes, courtesy Trisha Brown Dance Company)
Postmodern pioneer Trisha Brown redefined how dance is seen and felt. A founding member of Judson Dance Theater, Brown frequently collaborated with other experimental artists like Yvonne Rainer, Merce Cunningham, Twyla Tharp, and Steve Paxton.
She embraced pedestrian movement, pairing everyday gesture with rhythm and fluidity. "It's liquid," says Wendy Perron, who danced with Brown in the '60s and '70s. "Like a river with many tributaries, water coming out of a faucet, or being on a raft and seeing the water move away in different directions." Brown also pushed beyond stages with choreography in fields, museums—even on the sides of buildings.
Keep reading...
Show less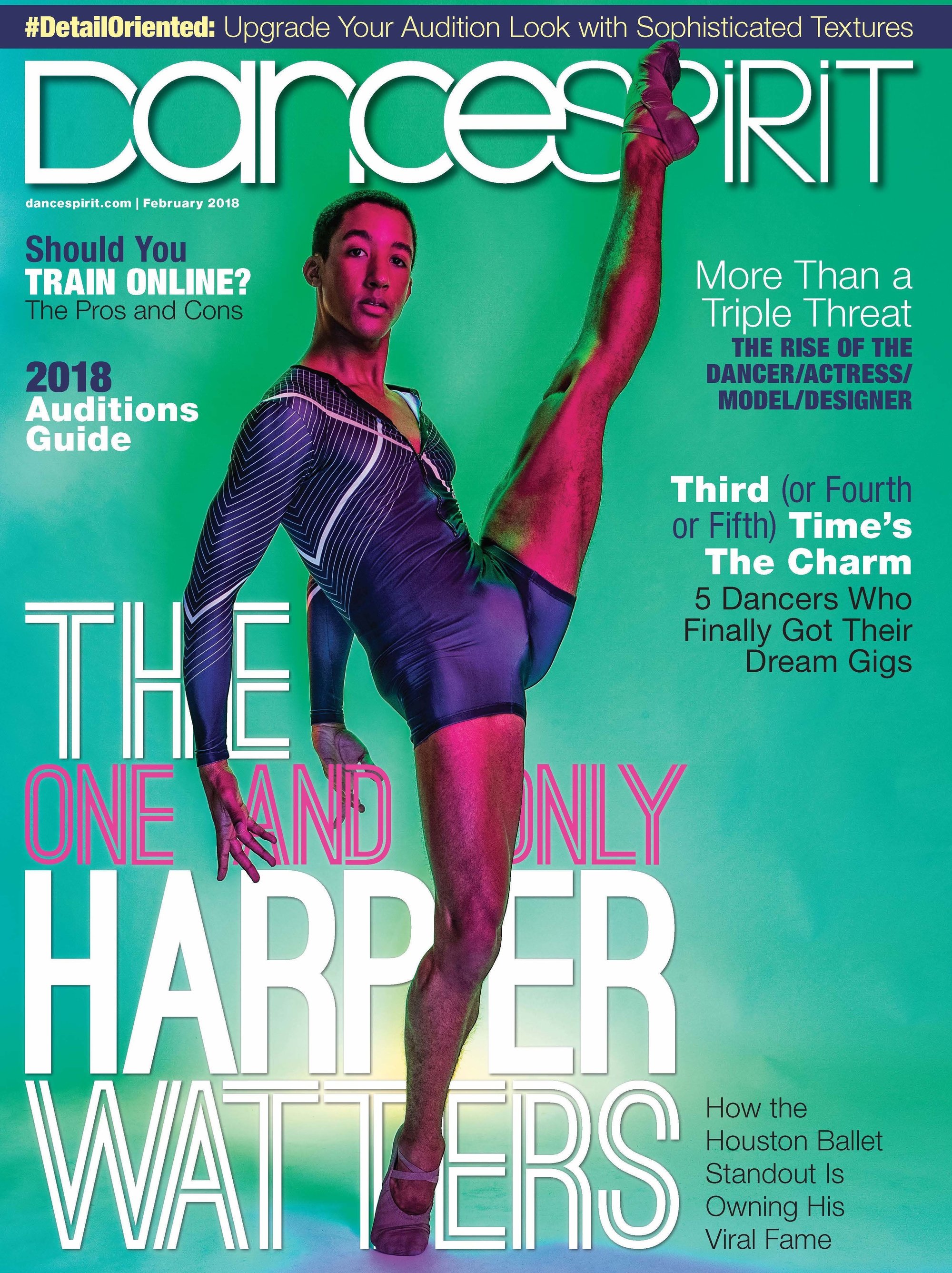 Get Dance Spirit in your inbox