Nov. 20, 2013 11:31AM EST
Ballet Dancers Are Hardcore, Exhibit #209853
So, you saw Rocky*. (I mean, duh, because you had to do your research—the Broadway musical version is about to drop!) You watched Sylvester Stallone work out to "Eye of the Tiger." And you were like, Whoa: Boxers are pretty intense.
Well, forget boxers. You know who's really intense? Ballet dancers, that's who.
Thanks to this cute parody video for reminding us of that fact. "Eye of the Ballet Dancer," featuring some great dancers from Colorado Ballet, shows all the super hardcore prep we ballet people do before showtime. (It also gives us a backstage peek at the beautiful Ellie Caulkins Opera House in the Denver Performing Arts Complex.)
Enjoy!
*Yes, sticklers: "Eye of the Tiger" was actually used in Rocky III, not Rocky. Fine. Whatever. Even those of us who've never seen any Rocky movies (ahem) know that Rocky owns that song, OK? OK.
Leah Morrison in Trisha Brown's If You Couldn't See Me, in which the soloist never faces the audience (photo by Julia Cervantes, courtesy Trisha Brown Dance Company)
Postmodern pioneer Trisha Brown redefined how dance is seen and felt. A founding member of Judson Dance Theater, Brown frequently collaborated with other experimental artists like Yvonne Rainer, Merce Cunningham, Twyla Tharp, and Steve Paxton.
She embraced pedestrian movement, pairing everyday gesture with rhythm and fluidity. "It's liquid," says Wendy Perron, who danced with Brown in the '60s and '70s. "Like a river with many tributaries, water coming out of a faucet, or being on a raft and seeing the water move away in different directions." Brown also pushed beyond stages with choreography in fields, museums—even on the sides of buildings.
Keep reading...
Show less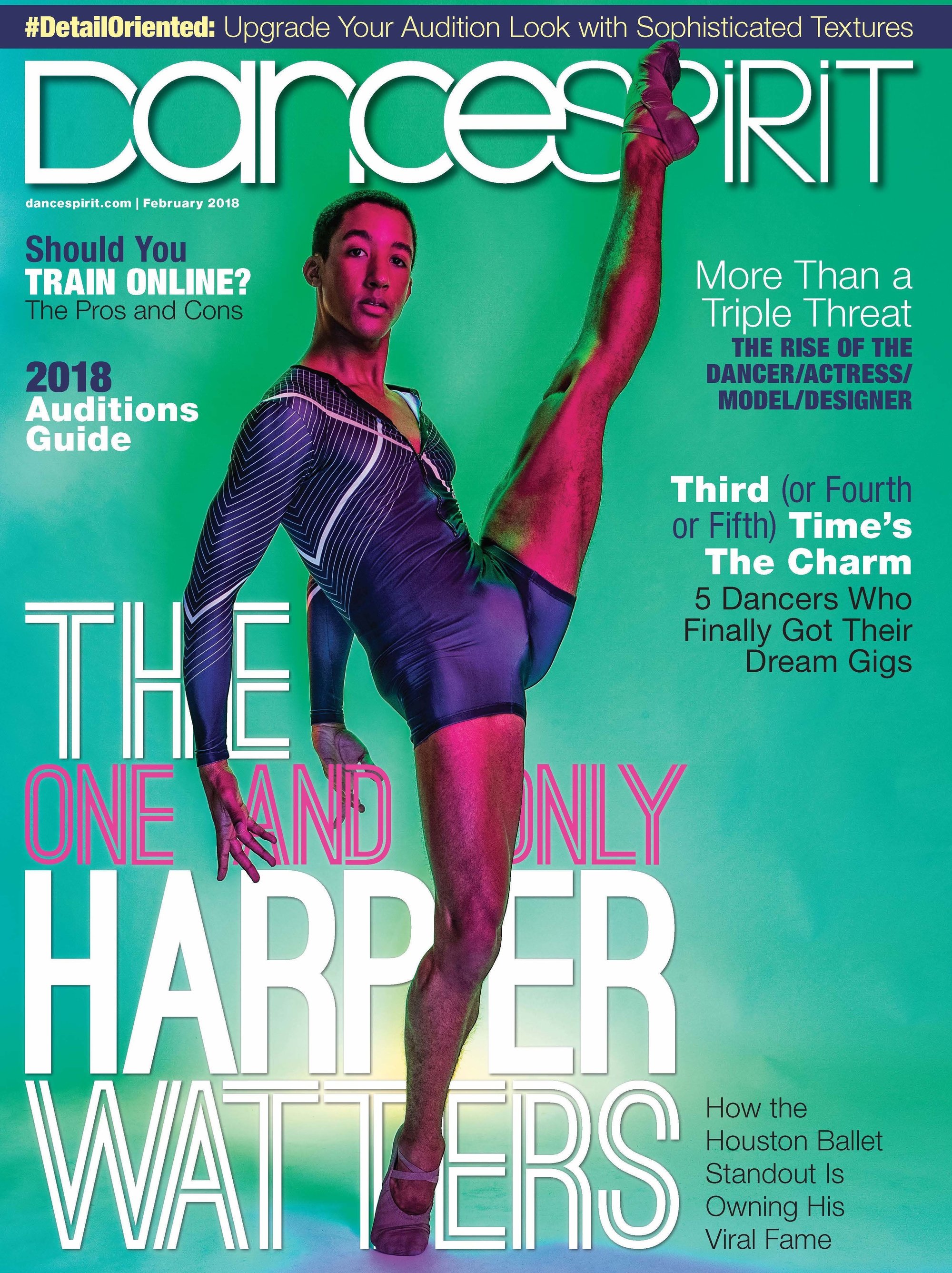 Get Dance Spirit in your inbox