Ballroom
Oct. 01, 2006 03:58PM EST
With TV and movies exposing ballroom dance like never before—and competition routines incorporating the artform at unprecedented rates—now's the perfect time to add the waltz, jive, cha-cha and more to your repertory. Check out these tips on picking up social dance, from learning how to follow to observing proper etiquette.
From Classroom to Club
Whether you're taking ballroom for the first time or brushing up on the basics, work should take place both in and outside the studio. Talia Castro-Pozo, co-director of New York City's Stepping Out Studios, recommends learning a little about each dance you'll be studying before you even step into the classroom. "You'll get more out of class time if you're not thinking about technique," she explains. If you can, pack in the lessons—both privates and group partnering sessions—so that you have less time to pick up bad habits. Castro-Pozo also gives students exercises to work on at home, though she cautions that practicing moves you're uncertain about may cause you to memorize steps incorrectly. "And practice with many partners," she adds. This will not only prevent you from falling into a comfort zone, but also challenge you to find the perfect complement. "Try many partners, because any coupling might work," she says. "Two beginners can work together, or a beginner and a more experienced leader."
Once you feel good about your progress—and have a partner you feel comfortable with—practice in a social setting like a dance club or salsa party at a dance studio. "In [reality], ballroom dances take place on crowded floors with low lights and loud music," Castro-Pozo says. "Many of these dances move at a fast pace, so you have to know how to keep the tempo while maneuvering around other couples." Follow the Leader One of the biggest challenges facing female ballroom neophytes is learning how to follow the man's lead. Avoid these common mistakes and you'll be on your way to forming the perfect partnership.
1. Wet noodle syndrome: Lifeless arms, soft shoulders and a body lacking in energy makes it difficult for the guy to lead. "A good follower should have resistance in her arms so when her partner pushes, she must respond," says Peri Judith, a ballroom dance instructor at 3rd Street Dance in L.A. who has 30 years of teaching experience. "She should have the control of a Cadillac. Just a light touch of her steering wheel—her hands—and she should move."
2. Pushing back: When the leader pushes, the follower should respond, or follow, but not push, even though that may be a natural reaction to having someone enter her space. "The follower must learn to relax, translate his message and respond with the appropriate movement," Judith says.
3. Trying to lead: This sounds almost too easy, but, Castro-Pozo says, "Modern women love to lead. And there can't be two leaders." Lee Smith, dance director at BlueRidge Ballroom Dance Studio in Asheville, NC, adds, "If you're thinking about the pattern and what comes next, you're not following. If he leads the dance wrong, do it wrong. That's following."
4. Anticipating his movements: Even if you think you know where the dance could take you, wait for your partner to take you there. "That's the fun of ballroom dance," Judith says. "Not knowing what's next, but creating movement based on the message your partner sends."
Etiquette Lesson
Etiquette is an important part of ballroom dance, especially when practiced in a social setting. When you're not alone on the dance floor, keep the following things in mind:
If someone asks you to dance, try to say yes as often as possible. It's especially rude to refuse one partner and accept another for the same dance.

Have character—shoes, that is. It's important to learn to dance in heels, since that's the proper footwear.

Dress appropriately—for women, that means wearing a skirt. "It helps with the movement and adds to the cultural cachet of ballroom," Castro-Pozo says, adding that matching your outfit to the style you're dancing can help you get into character.

Be aware! Important as it is to pay attention to your partner's lead, it's equally essential to pay attention to where other couples are on the dance floor.
Alyssa Roenigk is a NYC-based journalist who also writes for ESPN: The Magazine.
Win It
Sep. 05, 2017 12:10PM EST
Photos by Erin Baiano
It's time to get your pirouette on! From September 5th to September 30th, we're hosting a contest to find out who's the best turner of them all.

Put together your most impressive turning combo. Post a video online. Share your turns with us and thousands of other dancers around the world. And if our editors think you're the top turner, you'll win a fabulous prize.
Keep reading...
Show less
All of 18-year-old Kaylin Maggard's dreams—from scoring the title of National Senior Outstanding Dancer at New York City Dance Alliance Nationals to winning the 2017 Dance Spirit Cover Model Search—are coming true. And to anyone who knows the gorgeous contemporary dancer, that's no surprise.
From the moment the Dance Spirit staff met Kaylin, it was obvious her humility and talent would take her far. Not only did she go full-out during the photo shoot and class at Broadway Dance Center, but she was always cheering on, laughing with, and supporting her fellow CMS contestants Haley Hartsfield and Michelle Quiner. During the voting period, the social media world was abuzz with praise for her work ethic, positive attitude, and generosity.
Since her CMS trip to NYC, Kaylin's moved from her hometown of Columbia, MO, to the Big Apple for her freshman year at Juilliard, and is busy getting acquainted with the city. As for the future? She's taking it one opportunity at a time, but something tells us we'll be seeing this contemporary queen reach new heights every year.
Keep reading...
Show less
New York City principal Lauren Lovette has become an icon thanks to her emotional maturity and exceptional musicality. The 26-year-old quickly rose through the ranks after joining the company as an apprentice in 2009, reaching principal status in 2015. A Thousand Oaks, CA, native, Lovette started studying ballet seriously at age 11, at the Cary Ballet Conservatory in Cary, NC. After attending two summer courses at the School of American Ballet, she enrolled as a full-time student in 2006. Last year, she made her choreographic debut with For Clara, her first piece for NYCB. Catch her latest work this month during the company's fall season. —Courtney Bowers
Keep reading...
Show less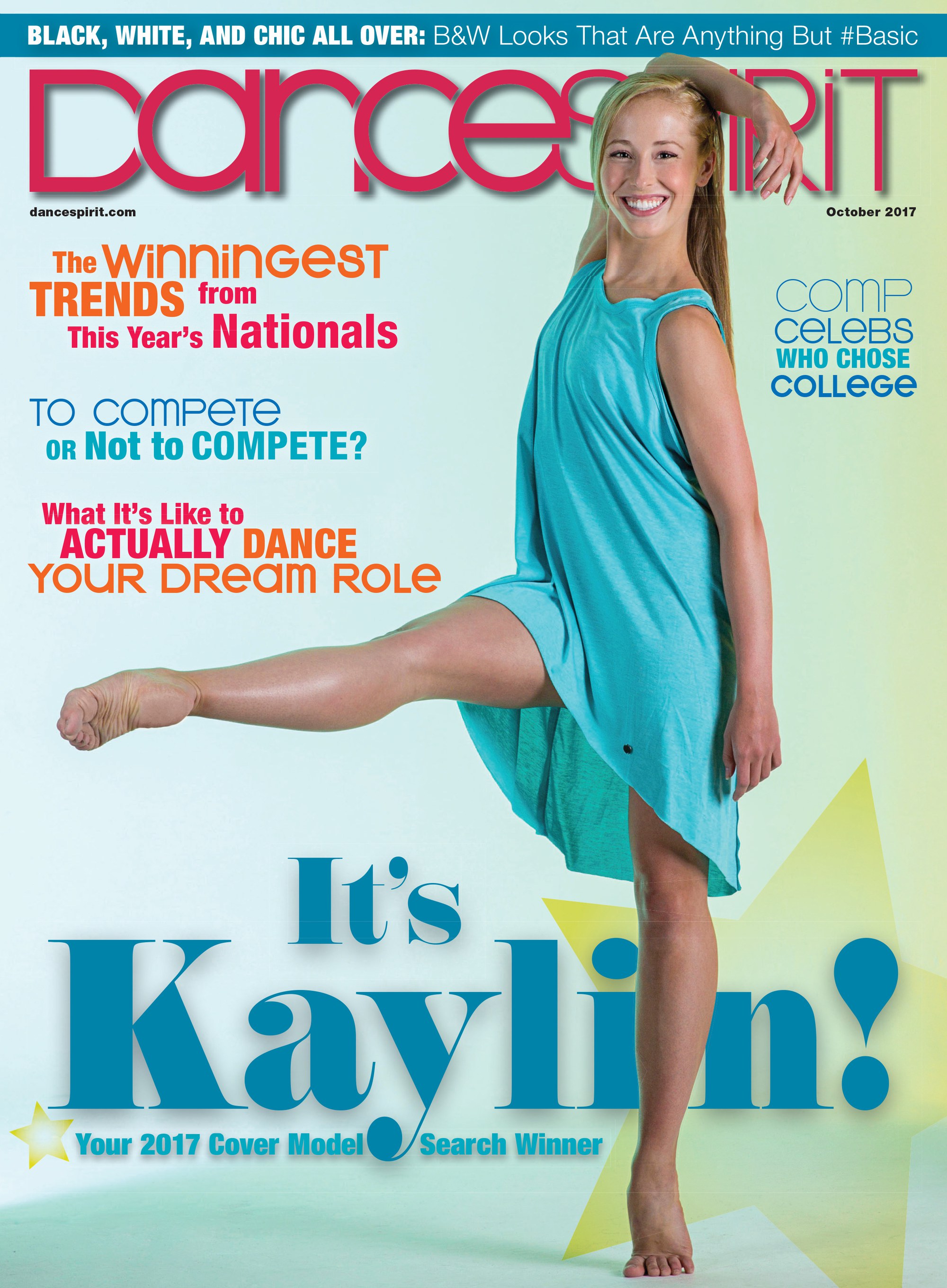 Get Dance Spirit in your inbox