Beach Babe/Antioxidant Load Up/Bunions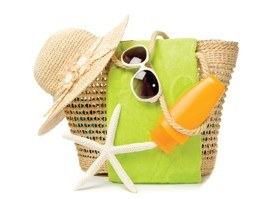 This month, dance teams from around the country will head to sunny Daytona Beach, FL, for the National Dance Alliance Collegiate Championships. We know you've been working hard and are ready to rock the stage, but are you ready for fun in the sun? Pick up the items on our checklist to ensure a fabulous (and sunburn-free!) trip. 
 A wide-brimmed hat
 Lip balm (with at least SPF 15!)
 After sun lotion with aloe vera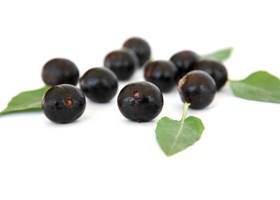 You've heard it a million times: Load up on antioxidants! But what are you actually trying to rid your body of?
It's no surprise that dancing requires our cells to consume a lot of oxygen. But did you know that this extreme oxygen use actually attacks the cells in our bodies, damaging them and producing oxidants called free radicals? Think of these free radicals as little monsters inside your body. They're missing an electron and are unstable. In order to stabilize, they "steal" the electron they need from your other healthy cells, resulting in oxidative stress—damage to your muscle fibers, proteins, red bloods cells, cell membranes and DNA. This means we need to eat lots of antioxidant-rich foods, like acai berries. —Caroline Lewis-Jones
Caroline says: Get plenty of sleep, avoid excessive UV light and toxins like cigarettes and alcohol and relax (smile more!) to help your body in the fight against oxidative stress.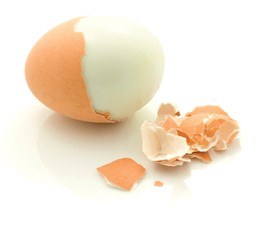 DID YOU KNOW? The best way to snap out of an afternoon slump may not be a doughnut run. According to a new study published in the journal Neuron, it's protein not sugar! that may be the best boost. The researchers found that protein, like a hard-boiled egg, helps keep our orexin cells the brain cells that produce the stimulant that gives us energy active, while sugar actually prevents them from functioning properly.
Your Aches and Pains Addressed: Bunions  
You feel: Soreness and swelling around a bulging bump on the outside of your big toe joint.
Try this:
 When you're not wearing pointe shoes (they jam your toes together, causing or worsening bunions!), wear roomy shoes that give all your toes space to move freely.
 Place a cold compress on the bunion after dancing to reduce pain and swelling.
 Anytime it's comfortable, place padding (like Dr. Scholl's Bunion Cushions) around the bunion to ease the pressure and discomfort.
Feeling flushed after class? Place an ice cube on your tongue and press it to the roof of your mouth for a few seconds. Doing so will trick your body into thinking it's cooler than it is, and the redness in your face will start to go away.
Dance is a powerful form of expression, and Ahmad Joudeh is using its influence to promote peace.
The 27-year-old is a Palestinian refugee, whose decision to pursue his passion for ballet has made him the target of death threats from terrorist organizations. Despite the danger, Joudeh has decided to continue on his path as a dancer, using his performances as an opportunity to spread a message of peace and cultural awareness.
Keep reading...
Show less
A dance photo of Averi Hodgson (courtesy of Cortney Hodgson)
For 14-year-old Averi Hodgson, focusing on her ballet training while growing up was never easy: She's suffered from epilepsy since she was in first grade, and later, she was also diagnosed with scoliosis. Here, she tells her story of perseverance—and how her determination earned her a spot at the School of American Ballet's 2017 summer intensive.
Keep reading...
Show less
CBS
"Late Late Show" host James Corden was one of the many, many people shocked by President Trump's sudden decision to ban transgender people from the military yesterday. And he decided to voice his outrage in the way most likely to rile a President who's uncomfortable with anything "un-manly": through a big, beautiful, extra-sparkly song-and-dance routine.
Keep reading...
Show less
Jul. 25, 2017 05:04PM EST


Get Dance Spirit in your inbox