How To
Mar. 23, 2017 03:42PM EST
How to Beat Competition Burnout
Jade Cloud of New England Dance and Gymnastics Centers performing her solo at Velocity (Cevent Pics, courtesy Haley Cloud)
After spending the summer learning new choreography, cleaning every eight-count and listening to your songs on repeat, it's time to put your effort to work onstage. But as the season progresses—and you keep drilling down those same eight-counts—it's normal for your choreography to start to feel stale. Read on for insight from top teachers and dancers on how to prevent and overcome mid-season burnout.
---
Take Preventive Measures
• Establish a personal connection to your music. "If you take little parts of the song and relate them to your life, it'll make the piece feel a lot more meaningful to the audience, and to you," says Skylar Smith, a dancer at Boca Dance Studio in Boca Raton, FL.
• Work with your choreographer to craft a routine that's a little difficult for you. Don't rely on the exact same elements you used last year. Hayley Cloud, co-director of New England Dance and Gymnastics Centers in Massachusetts and Connecticut, advises working toward perfection. "You shouldn't have a perfect solo right away. You need elements to go back and work on—that way, you're constantly growing throughout the season."
• Learn everything you can about your chosen style. Understanding the history behind what you're performing will give you a greater sense of purpose onstage. "If you're dancing to jazz music from the 1940s, do your research—go on YouTube and watch a feature," says Melanie Gibbs, co-owner of Boca Dance Studio in Boca Raton, FL, and ProAm Dance Studio in Pompano Beach, FL.
Keep Rehearsals Productive
• Tackle your solo in pieces—for example, run just the second half of the routine when your legs are fresh. "It doesn't need to be a full-length run every single time, because that's a contributor to burnout," says Betsy Carr, artistic director of Company Dance Traverse in Traverse City, MI.
• Practice in a different room, or face a wall instead of the mirror. It helps shake off the "autopilot mode" that results from doing the same thing in the same space repeatedly.
• Try rehearsing without music. "The song becomes a crutch after a while, and we rely on the song to carry us through," Gibbs says. "I'll have students do the dance in silence, and say, 'You need to create these feelings in me, without letting Lorde or Celine Dion do it for you.' "
• Set goals to give yourself purpose and avoid aimless repetition. One rehearsal may be about transitions, another about technical elements and another might focus on musicality and timing.
• Imagine the judges' voices as you rehearse. Once the season has begun, their comments will help you see the piece through a new lens. "Judges' comments can open your eyes to what you can do to push yourself," Smith says.
Find Inspiration Outside of the Steps
"When you're feeling drained, arrange to perform at a senior center or school," Carr says. "These audiences love dancers—and what a great confidence-booster, to know that you've inspired somebody."
If all else fails, what's the best way to break a dance rut? Get completely outside the dance world—and your head. Go see an art exhibit, watch a documentary, read a book or find some other creative endeavor from which you can draw inspiration. "Do anything but dance!" Gibbs says. "That can end up informing your dancing more than just dancing could."
(From left) Mean Girls dancers Riza Takahashi, Ben Cook, Kamille Upshaw, Jonalyn Saxer, DeMarius R. Copes, and Stephanie Lynn Bissonnette (photos by Erin Baiano)
Get in, losers. We're going to Broadway.
OK, not losers, actually—more like the bajillion die-hard fans of Tina Fey's 2004 cult hit Mean Girls, who've been wearing pink every Wednesday since a musical adaptation of the film was first teased back in 2013.
Now their world is like a cake filled with rainbows and smiles, because Mean Girls the musical, which had a trial run in Washington, DC, last fall, is set to open at Broadway's August Wilson Theatre April 8. And in a very grool twist, it turns out the show—with direction and choreography by Casey Nicholaw and a book by Fey herself—is delightfully dancey.
Keep reading...
Show less
Screenshot form YouTube
What do you get when a hoard of dancers collaborate to the catchy tune of "Love Somebody," by the band Frenship? The most epic dance party ever, of course! Said dance party was produced by the talented Michael Riccio, who's performed in feature films, including "Confessions of a Teenage Drama Queen" and "Shrek Forever After."
Keep reading...
Show less
Alicia Vikander in Tomb Raider (Warner Brothers)
Keep reading...
Show less
Quiz
Nov. 30, 2017 10:41AM EST
University of Minnesota Dance Team (courtesy University of Minnesota)
They say there's no "I" in "team"—and nowhere is that truer than the world of college dance teams, where precision reigns, uniformity is key, and a single misstep from any given "I" can cost a group a championship trophy. So it's unsurprising that securing a spot on one of the best dance teams in the country is no easy feat.
Members of these highly athletic teams rehearse for hours every week—on top of academic classes and commitments—and perform at football and basketball games, annual concerts, and nationally televised competitions (hi, ESPN). And "no I" rule notwithstanding, each of these top teams is made up of highly trained, highly technical, highly hard-core individuals, who come together to create a ready-for-victory pack.
These six teams aren't one-off success stories—they're consistently strong, and earn the top spots at major competitions like UDA and NDA nearly every year. Up for the challenge? Here's what to know before you go to auditions.
Keep reading...
Show less
courtesy ADCC
Are you a high school senior who's been accepted to a four-year accredited college or university program? Congrats! Within the 2017-2018 season, have you competed in events run by at least two of the organizations in the above graphic? Double congrats, because the Association of Dance Conventions and Competitions, or ADCC for short, wants to give you $1,000 (!!) towards college tuition.
Keep reading...
Show less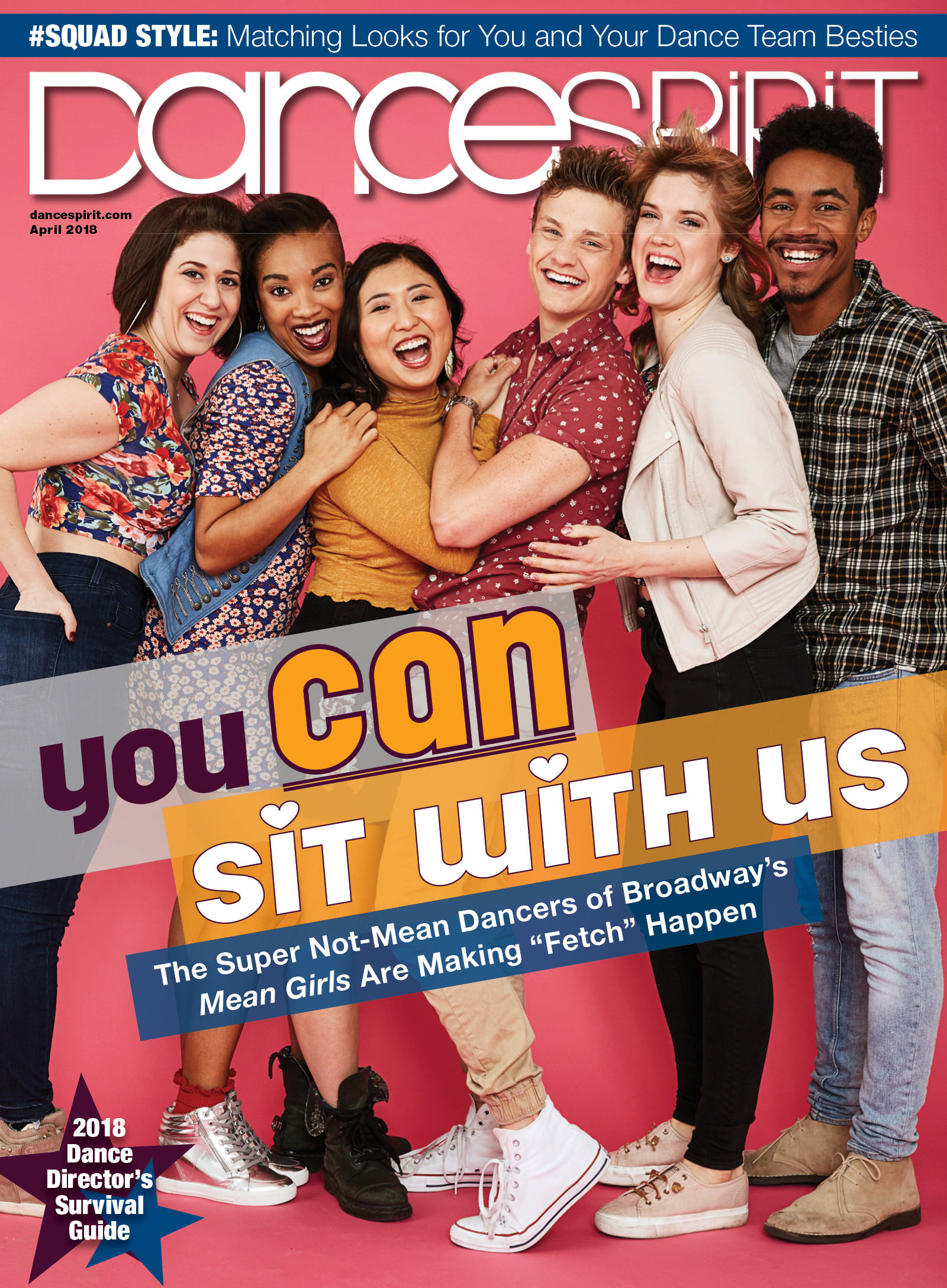 Get Dance Spirit in your inbox