Nov. 14, 2012 10:00AM EST
Behind the Scenes at "So You Think You Can Dance"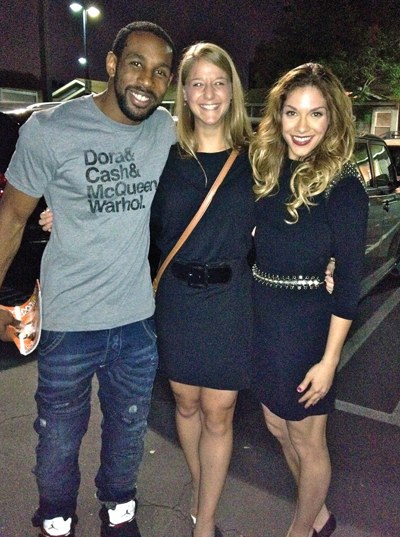 tWitch, Alison and Allison Holker
When DS editor in chief Alison Feller and I traveled to L.A. for the "So You Think You Can Dance" Season 9 finale in September, we were beyond excited. Amazing dancing, the return of some of our favorite routines and the crowning of America's Favorite Dancers? Best day ever! But the show we saw was slightly different from the one viewers watched at home. Here are 10 of the best-kept "SYTYCD" secrets.
1. No cell phones allowed!
Planning to tweet a pic of Cat Deeley's latest sparkly outfit? Think again. The "SYTYCD" set makes airport security look like a breeze: Audience members' phones are confiscated on the way in.
2. The "SYTYCD" stage has awesome neighbors.
CBS Television City also houses "The Price Is Right" and "Dancing with the Stars." Cat's dressing room is right across from "DWTS" host Tom Bergeron's!
3. "SYTYCD" tapings are crawling with celebs.
Anyone who's anyone in the dance world is there. Is that Stacey Tookey rocking that little black dress? Allison Holker and tWitch taking a romantic pre-show walk? Will Wingfield and new parents Tabitha and Napoleon D'umo? Even dance fan Minnie Driver snagged a front-row seat.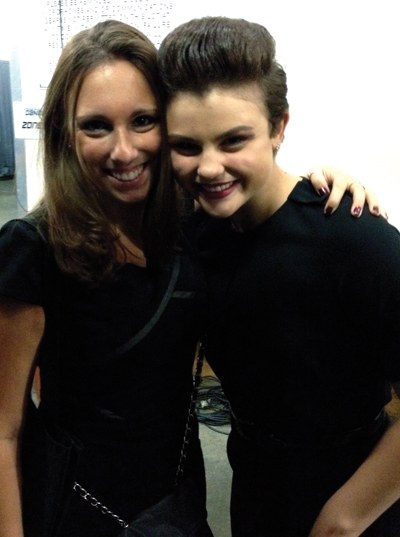 Me and Melanie Moore
4. During commercial breaks, there are no commercials.
The judges schmooze with audience members while an emcee entertains the crowd, mostly by asking them to cheer for the fabulous dancers.
5. Some of the best choreography is done by the cameramen.
Every so often, a man dressed in black toting a huge camera hops on stage with the dancers, weaving in and out of the choreography. The most impressive camera moment of the finale was during Tiffany Maher and Brandon Bryant's disco. The cameraman twirled around the dancers so quickly it made me dizzy. On TV, it looked like the stage itself was spinning.
6. Cat thinks she can dance—and she totally can!
She may have stayed poised and proper during her monologues, but we spotted America's Favorite TV Host getting down on the sidelines during Witney Carson and tWitch's Luther Brown hip-hop routine. Cat, will we see you auditioning for Season 10?
7. The dancers hold their routines' opening poses for a loooong time.
While the intro tape of rehearsals is playing, they're holding that pose, and while the judges are joking with Cat, the dancers are still holding that pose.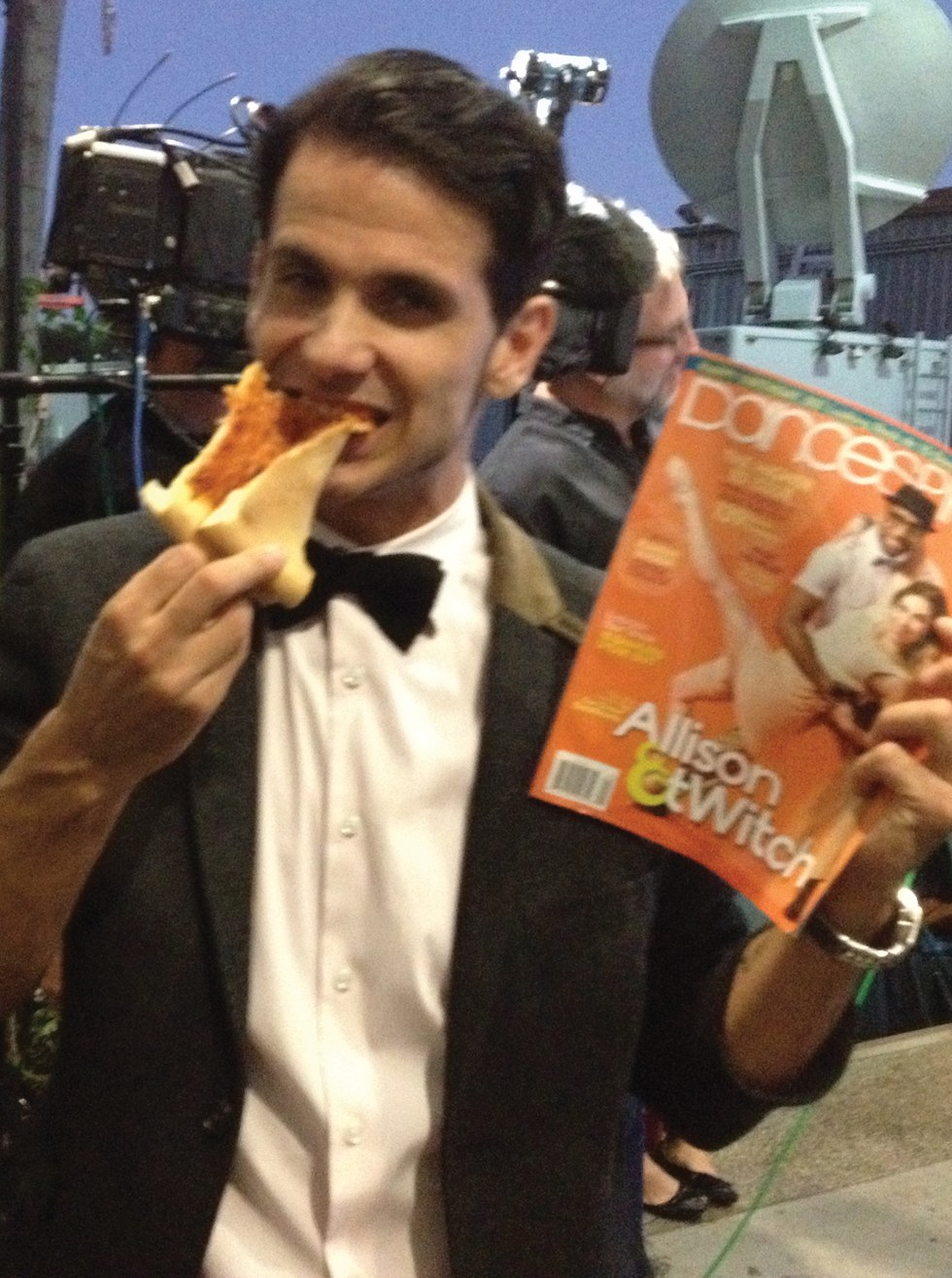 8. The dancers aren't the only ones who get a workout—the audience does, too. 
The front section of the audience stands for the whole show (comfy shoes are a must!), and even those with seats stand up for every routine. Then, when huge set pieces come through—like rocks for the final Lion King-style number—the audience shuffles to make room. It makes the fans feel like part of the action.
9. After the show, there's a pizza party!
The "SYTYCD" cast and crew went straight from the stage to a table loaded with steaming boxes of pizza. We even spotted Tyce Diorio chowing down (while reading Dance Spirit, of course).
10. The contestants and All-Stars are actually friends.
Backstage after the show, we chatted with the All-Stars, who were eager to share how excited they were for the winners. "Working with Chehon made me fall in love with him as a dancer and a person," Kathryn McCormick (DS's November cover girl) told us. "And I'm so proud of Eliana." For All-Star and Season 8 winner Melanie Moore, the finale brought back memories: "I was sobbing when I hugged Chehon after the show. It was like feeling last year's emotions all over again."
Jul. 22, 2017 04:55PM EST
via YouTube
It's no secret that ballet in pop culture has sparked its fair share of controversy. Which is why this video from Refinery29, featuring ABT's Isabella Boylston, is not only a super-fun watch, but a breath of fresh air.
Keep reading...
Show less
Jul. 21, 2017 12:26PM EST
via @phil_wright_ on Instagram
Well, this brings class videos to a whole new level! Choreographer Phil Wright and dancer Ashley Liai have been together eight-plus years, but she was still in total shock when he proposed to her mid-dance at Millennium Dance Complex earlier this week. Why? Well, the whole thing was unbelievably perfect.
Keep reading...
Show less
Jul. 21, 2017 11:03AM EST
(Courtesy ABC)
In the dance industry, dancers don't always have a say in what they wear on their bodies. This can get tricky if you're asked to wear something that compromises your own personal values. So what should you do if you find yourself in this sticky situation? We sat down for a Q&A with "Dancing with the Stars" alumn Ashly Costa to answer that very question. Here's what she had to say about the options dancers have surrounding questionable costumes.
Keep reading...
Show less


Get Dance Spirit in your inbox