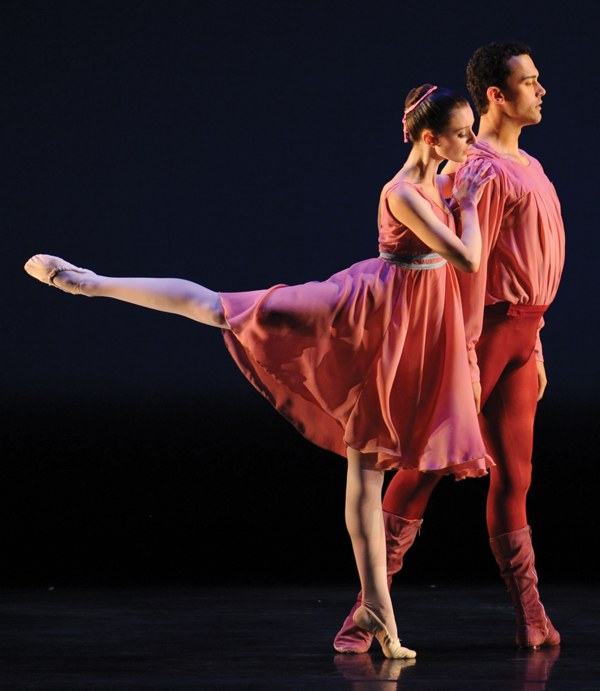 Metropolitan Ballet Academy & Company's Sara Vander Voort and Jonathan Tavares in Kanji Segawa's Viva (photo by Eduardo Patino)
You get all the lead roles and your teachers always ask you to demonstrate. You've taken top titles at competitions and have been singled out by star choreographers at conventions. It's been said that you're the best dancer at your studio or in your company. So now what?
Dancers strive for perfection—what we do can always be better. But sometimes it's hard to know how to push yourself when you've been put on a pedestal. Plus, how do you really know where you fall on the massive dance spectrum? You may be the best at your hometown studio, but where are you relative to the rest of the dance world? If you've found yourself in this situation, read on to see how to get the most comfortable and keep growing as a dancer.
Be Proactive
Talk to your coach, teacher or director about your goals. Nichole Savage of Savage Dance Company in Sykesville, MD, sits down with each of her dancers and comes up with individualized dance plans. "We talk about what classes they should be taking, what conventions they can go to and things that are going to help them succeed," she says. "There's always a way to stay enriched."
To push her best students, Savage might use them as demonstrators or send them into another class to assist. She also encourages these dancers to work outside their comfort zones. "If they're best at contemporary, I have them jump into a hip-hop or tap class," she says. Trying different genres and teachers will enhance your training by exposing you to new ways of working.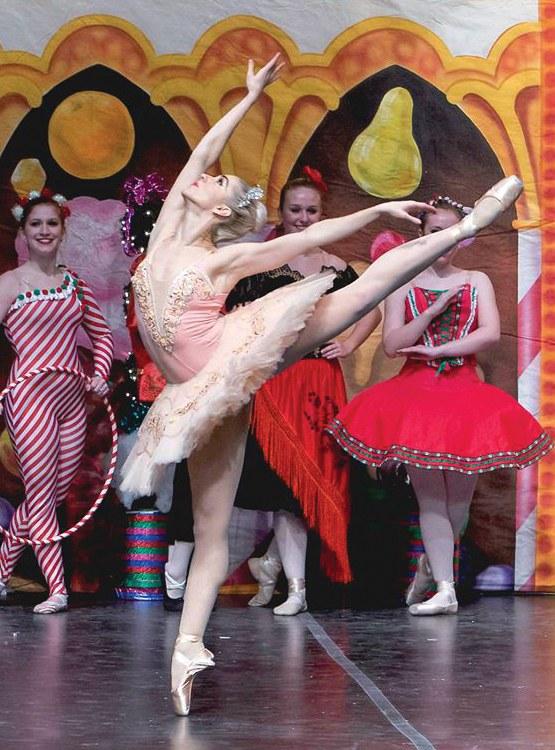 Adrienne Canterna in a performance of The Nutcracker (photo by XMB Photography)
Know When to Stay and When to Go
Whether or not you should move on to another studio or company is a big decision. If you're thriving with your current teacher or coach, there's no need to look elsewhere. "Students have to have confidence in their teacher to feel like they're in the right place," says Lisa Collins Vidnovic, director of Metropolitan Ballet Academy in Jenkintown, PA. Being the best dancer, wherever you are, isn't a sure sign that you should relocate. How you feel should be the determining factor. Are you challenged? Happy? Frustrated? Bored? "If you don't think you're getting what you need," Vidnovic says, "listen to your gut and try to find it someplace else."
For some people, switching schools can mean a step up in training. Katelyn Prominski, lead ballerina with the touring production of Flashdance The Musical, made the move after she graduated from high school. "I was at the top of my class and I wanted to have more of a challenge," she says. She left her local studio and went to San Francisco Ballet School, where she was introduced to more styles—and more competition. "I'd look at other dancers and appreciate their strengths. It gave me room to grow," she says.
Some dancers thrive at small local schools or with the benefit of extra private lessons. Adrienne Canterna, dancer with and choreographer and co-artistic director of the Bad Boys of Dance, got her early training at a small school in Maryland and supplemented it with private lessons. At 15, she won gold at the International Ballet Competition in Jackson, MS. "It just shows that you can win without going to a professional ballet school," she says.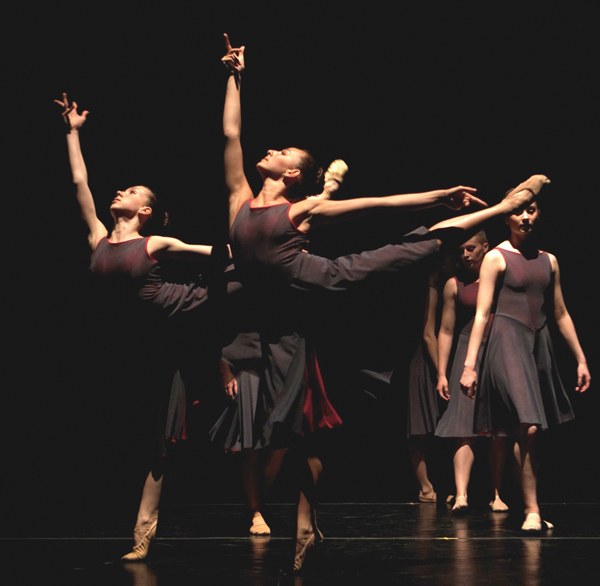 Metropolitan Ballet Academy & Company in Sarah Mettin's Fieldwork (photo by E.A. Kennedy III)
Stay Grounded
The dance world is full of amazing artists, and it's easy to lose sight of the big picture. "People run into problems because they get to be the best at their studio, and then they get to the real world and realize they're not the best anymore," says Canterna, who went on to train at the Kirov Academy of Ballet in Washington, D.C., after her win at Jackson. "It's tough." Keep a healthy perspective by watching as much dance as possible and going to master classes, workshops and conventions.
Savage warns her winning competitive dancers not to get full of themselves. "No matter how good you think you are, there's always someone better right around the corner," she says. Look at a dancer like Canterna: Even though she has a killer resumé, she doesn't let the success go to her head. She credits "good old-fashioned ballet class" for keeping her grounded. "I don't care if it's a simple class or a difficult one, you can never do it perfectly," she says. "Realizing how much you have to work on is really humbling—you see that there's still a place to go."
It's important to have confidence, but also to stay gracious. "Show up, work hard and be nice," advises Vidnovic. Along with talent and success comes the responsibility to set a good example. And remember that the dance world is small. You don't want to burn any bridges.
via @phil_wright_ on Instagram
Well, this brings class videos to a whole new level! Choreographer Phil Wright and dancer Ashley Liai have been together eight-plus years, but she was still in total shock when he proposed to her mid-dance at Millennium Dance Complex earlier this week. Why? Well, the whole thing was unbelievably perfect.
Keep reading...
Show less
(Courtesy ABC)
In the dance industry, dancers don't always have a say in what they wear on their bodies. This can get tricky if you're asked to wear something that compromises your own personal values. So what should you do if you find yourself in this sticky situation? We sat down for a Q&A with "Dancing with the Stars" alumn Ashly Costa to answer that very question. Here's what she had to say about the options dancers have surrounding questionable costumes.
Keep reading...
Show less
Jul. 20, 2017 04:39PM EST
Erin Carpenter as a Knicks City Dancer (David Safran, courtesy of Erin Carpenter)
The groundwork for Erin Carpenter's company, Nude Barre, began when she was a teenager. At 16, she earned a spot in the residency program at The Kennedy Center in partnership with Dance Theatre of Harlem. "We were required to wear nude—as in, our actual skin tone—tights and shoes," she remembers. Carpenter brought her "sun tan" tights and a pair of pink ballet shoes with her, because that was all she could find. But she wasn't allowed in class because her dancewear didn't match her skin. "I was so embarrassed," she says. "I looked unprepared. I just didn't have the right nudes." Her teacher explained that the dancers dyed their tights and pancaked their shoes.
Keep reading...
Show less


Get Dance Spirit in your inbox