Every time Beyoncé walks out onto a stage, the universe lurches (or maybe that's just me falling over, because I literally cannot handle her). At the MTV Video Music Awards, Bey was presented with the Michael Jackson Video Vanguard Award, which commends the work of artists with groundbreaking music videos. (She's joining the ranks of such visionaries as David Bowie and Madonna.) We all know that the video component to Beyoncé's 2013 self-titled album was nothing short of brilliant. It's great to see the entire scope of her artistry get the recognition it deserves.
That said, a live Beyoncé performance is the pretty much the greatest thing ever, and the VMAs were no exception. It wasn't her most dance-y show (though we spotted Les Twins, and her other dancers certainly didn't disappoint)—it was more about her ability to radiate raw, pop-diva power while still coming across as a humble person. Check out all her flawlessness below.
Leah Morrison in Trisha Brown's If You Couldn't See Me, in which the soloist never faces the audience (photo by Julia Cervantes, courtesy Trisha Brown Dance Company)
Postmodern pioneer Trisha Brown redefined how dance is seen and felt. A founding member of Judson Dance Theater, Brown frequently collaborated with other experimental artists like Yvonne Rainer, Merce Cunningham, Twyla Tharp, and Steve Paxton.
She embraced pedestrian movement, pairing everyday gesture with rhythm and fluidity. "It's liquid," says Wendy Perron, who danced with Brown in the '60s and '70s. "Like a river with many tributaries, water coming out of a faucet, or being on a raft and seeing the water move away in different directions." Brown also pushed beyond stages with choreography in fields, museums—even on the sides of buildings.
Keep reading...
Show less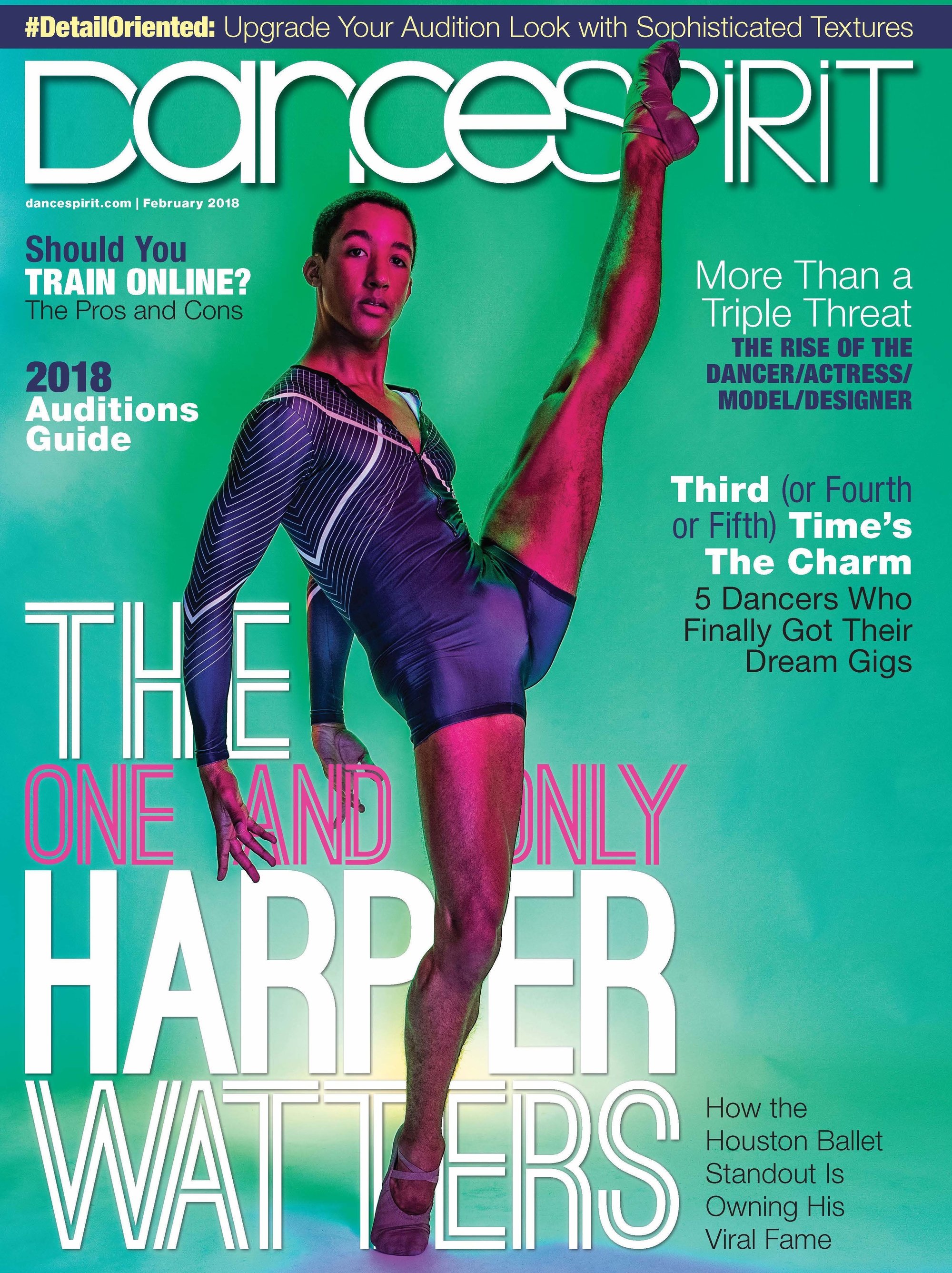 Get Dance Spirit in your inbox