With his reedy, praying-mantis-like body, Billy Barry isn't someone you'd pick out on the street as a dancer. But get him onstage and you'll understand why the 22-year-old Juilliard alum earned a spot in Israel's prestigious Batsheva Ensemble. Billy has something larger than technique: He's an intimately arresting, delightfully odd performer who seems to speak his own mysterious language. In other words, he's an alien—the coolest alien you've ever seen.
A native New Yorker, Billy first discovered dance at a local studio near his hometown on Long Island. Serious ballet training at the Eglevsky Ballet soon followed, and as a teen, he enrolled at Manhattan's Professional Performing Arts School. While at PPAS, he began to hear the siren call of Juilliard. "I just knew it was where I belonged," he says. The feeling wasn't immediately mutual: Billy was waitlisted when he applied to Juilliard his senior year. Suddenly unsure of his future, he auditioned for the European tour of West Side Story and was cast as Baby John. But before he could jump on the West Side bandwagon, Juilliard called: He'd made the final cut.
At Juilliard, Billy was a standout from the beginning. "First you notice him because he's so striking physically—then you see that he has this extraordinary imagination," says Lawrence Rhodes, director of Juilliard's Dance Division. And it was at Juilliard that Billy first met Batsheva director Ohad Naharin, who set excerpts from his works MAX and Three on the students during Billy's sophomore year. In Naharin's Gaga technique, which emphasizes image-based improvisation, Billy found a home. "Ohad added this extra ingredient to my dancing," he says. "I stopped obsessing about technique. If you hang on to technique, you may be beautiful to watch, but you won't be very exciting. And I'd much rather be exciting than beautiful."
During his senior year at Juilliard, Billy had another dream-come-true moment: Naharin asked him to join the Batsheva Ensemble. Two months after graduation, Billy moved to Tel Aviv to begin working with the company. "It's amazing—it's a job that feels nothing like work," he says. "It's just playtime."
Fast Facts
Birthday: September 23, 1989
Dance idol: Martha Graham
Three words that describe your dancing: Spastic, off-kilter, quirky
Three words that describe your personality: Flamboyant, loud, chatty
Hidden talent: "I can make this goose-honk noise. The problem is if I cough or laugh really loud, that noise just happens, usually at some inappropriate moment."
Who would play you in a movie: Dakota Fanning
Advice for DS readers: "See all kinds of dance—even if you're not familiar with the company performing. I'd never heard of Batsheva before Juilliard!"
Dancer Yesenia Ayala first caught our eye in the off-Broadway production of Sweet Charity with Sutton Foster earlier this year. So, we were super excited when we found out she was making her Broadway debut in this spring's sweetest new show Charlie and the Chocolate Factory. (Both productions were choreographed by Joshua Bergasse.)

Keep reading...
Show less
May. 28, 2017 11:00AM EST
May. 27, 2017 02:49PM EST
May. 26, 2017 03:47PM EST
Since the NYC premiere of Alexei Ratmansky's Whipped Cream at American Ballet Theatre's spring gala Monday night, the DS editors haven't stopped talking about its creepy-cute sets and costumes, created by artist Mark Ryden. Well, the obsession is about to get even crazier, because we just heard that Ryden's artwork for the ballet is now on display in not one, but TWO locations in NYC.
Keep reading...
Show less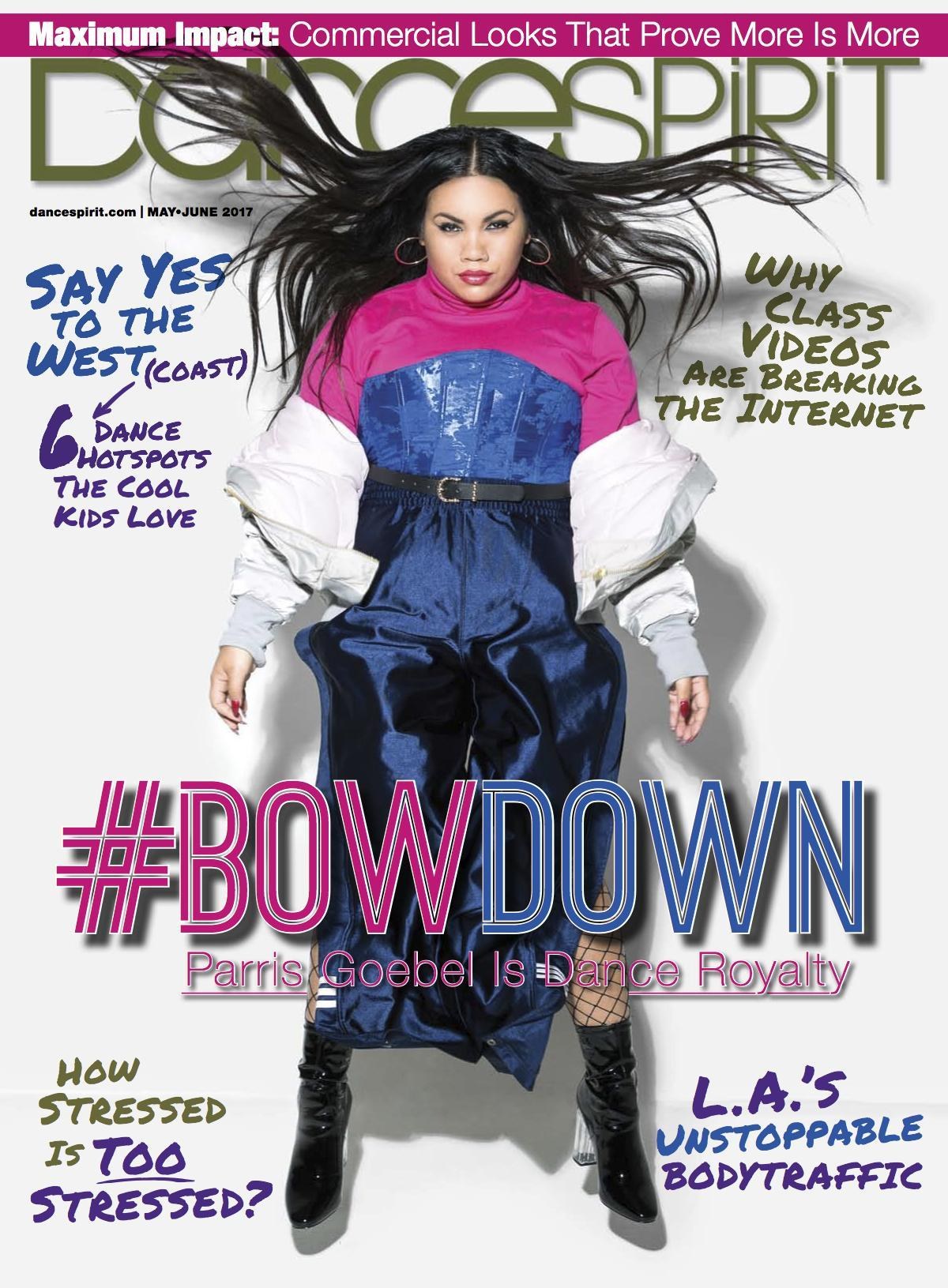 Get Dance Spirit in your inbox