Hydration Station, Summer Party Survival Guide and More
Hydration Station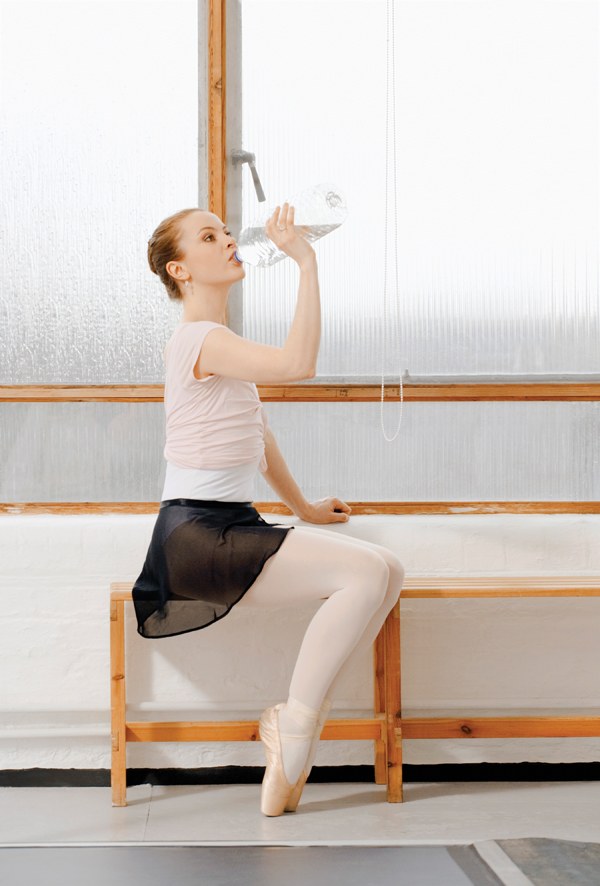 Drink up!
(Photo courtesy Thinkstock.com)
Water is so much more than just a thirst quencher. Here are six reasons to drink more of it this summer.
1) It washes your skin from the inside out. Drinking water flushes out acne-causing toxins, leaving you with beautifully clear skin.
2) It helps you stay regular. When you're dehydrated, your body pulls water from your stool, which can lead to constipation. No one wants that! Drinking water helps keep things moving.
3) It fights fatigue. Whether it's school or dance, an extra bottle of water can help you power through that last part of class.
4) It prevents mood swings. Feeling especially irritable? You may be dehydrated. Grab a glass of water to lighten up.
5) It helps you practice self-control. It's common to mistake thirst for hunger. Get enough water, and you'll be less likely to overeat.
6) It protects your joints and muscles. Water makes them more pliable and less likely to strain or tear.
Did you know?
Eating slowly may help you eat more consciously. According to a study in the Journal of the Academy of Nutrition and Dietetics, eating slowly gives your body more time to sense when it's full—and to stop before it's too full. Slow eaters might also consume more water throughout a meal, which adds to their feelings of fullness.
Summer Party Survival Guide
Fire up the grill—it's barbecue season! DS talked to Peggy Swistak, registered dietitian for Pacific Northwest Ballet, for advice on how to enjoy a day of BBQ-hopping while still getting the nutrition you need to fuel your dancer body.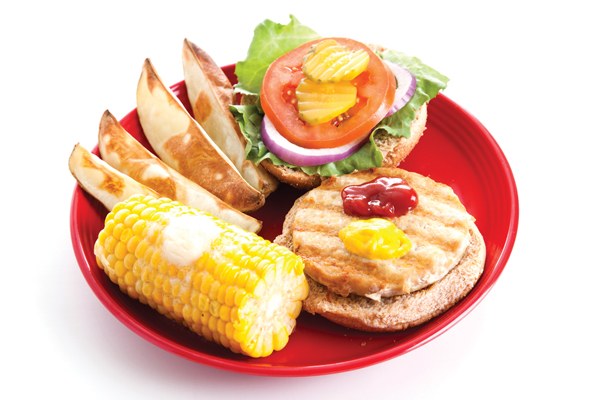 (Photo courtesy Thinkstock.com)
Eat before you go. Grab a piece of fruit, a small salad or a yogurt to get your day of eating started on a healthy note.
Keep an eye on portions. Swistak recommends sticking to half a cup, about the size of your fist, for scoopable items, and a palm-sized portion for protein. Fruits and veggies? "Go nuts," Swistak says.
Skip seconds. It's often that second plate that sends you from satisfied to uncomfortably full.
Take control of your food. "Consider setting aside the more fatty components of a dish, such as the skin on chicken or the top crust on pie," Swistak says. Plus, if you take a bite of something and don't like it, you don't have to finish it.
Steer clear of the scale. One meal won't make you gain weight—anything the scale shows post-BBQ is most likely water. "So calm down and enjoy yourself," Swistak says. "Just don't go crazy!"
Mosquito bite? Tame the itch with an icepack. It will numb the nerves for immediate relief while also reducing inflammation.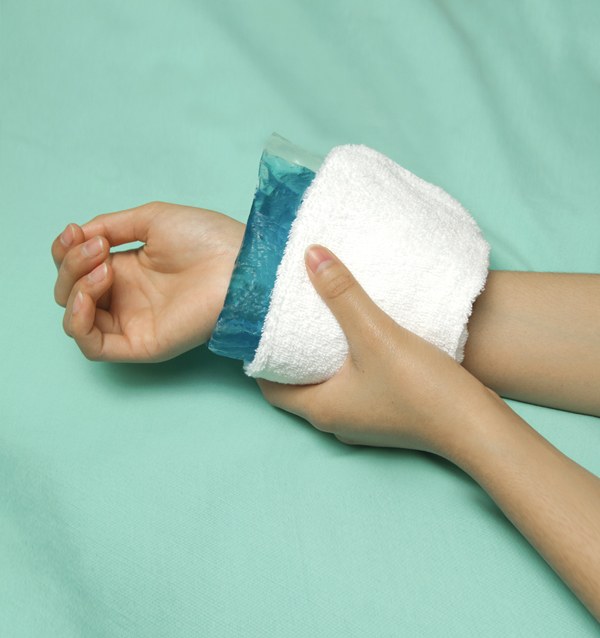 (Photo courtesy Thinkstock.com)
Win It
Sep. 05, 2017 12:10PM EST
Photos by Erin Baiano
It's time to get your pirouette on! From September 5th to September 30th, we're hosting a contest to find out who's the best turner of them all.

Put together your most impressive turning combo. Post a video online. Share your turns with us and thousands of other dancers around the world. And if our editors think you're the top turner, you'll win a fabulous prize.
Keep reading...
Show less
All of 18-year-old Kaylin Maggard's dreams—from scoring the title of National Senior Outstanding Dancer at New York City Dance Alliance Nationals to winning the 2017 Dance Spirit Cover Model Search—are coming true. And to anyone who knows the gorgeous contemporary dancer, that's no surprise.
From the moment the Dance Spirit staff met Kaylin, it was obvious her humility and talent would take her far. Not only did she go full-out during the photo shoot and class at Broadway Dance Center, but she was always cheering on, laughing with, and supporting her fellow CMS contestants Haley Hartsfield and Michelle Quiner. During the voting period, the social media world was abuzz with praise for her work ethic, positive attitude, and generosity.
Since her CMS trip to NYC, Kaylin's moved from her hometown of Columbia, MO, to the Big Apple for her freshman year at Juilliard, and is busy getting acquainted with the city. As for the future? She's taking it one opportunity at a time, but something tells us we'll be seeing this contemporary queen reach new heights every year.
Keep reading...
Show less
In our "Dear Katie" series, former NYCB soloist Kathryn Morgan answers your pressing dance questions. Have something you want to ask Katie? Email dearkatie@dancespirit.com for a chance to be featured!
Dear Katie,
I know I'm not getting good enough dance training from any of my local studios. But I'm not sure I'm ready to move away to study at a big-name school, either. How do you know when you're ready to leave home to pursue your passion?
Marisa
Keep reading...
Show less
Instagram star Kylie Shea has built a following of nearly 170,000 with her playful workout videos, which combine traditional fitness activities, like jumping rope or running on the treadmill, with pointe shoes and sassy choreography. Shea's effortless cool-girl-next-door vibe and solid ballet technique make her vids totally irresistible.
Now Shea's using her platform to address the body image issues that tend to plague dancers. In a poignant video, she sheds her clothes and tugs at her skin. The caption explains her relationship with her body and the pressure she feels to maintain a certain aesthetic as a dancer.
Keep reading...
Show less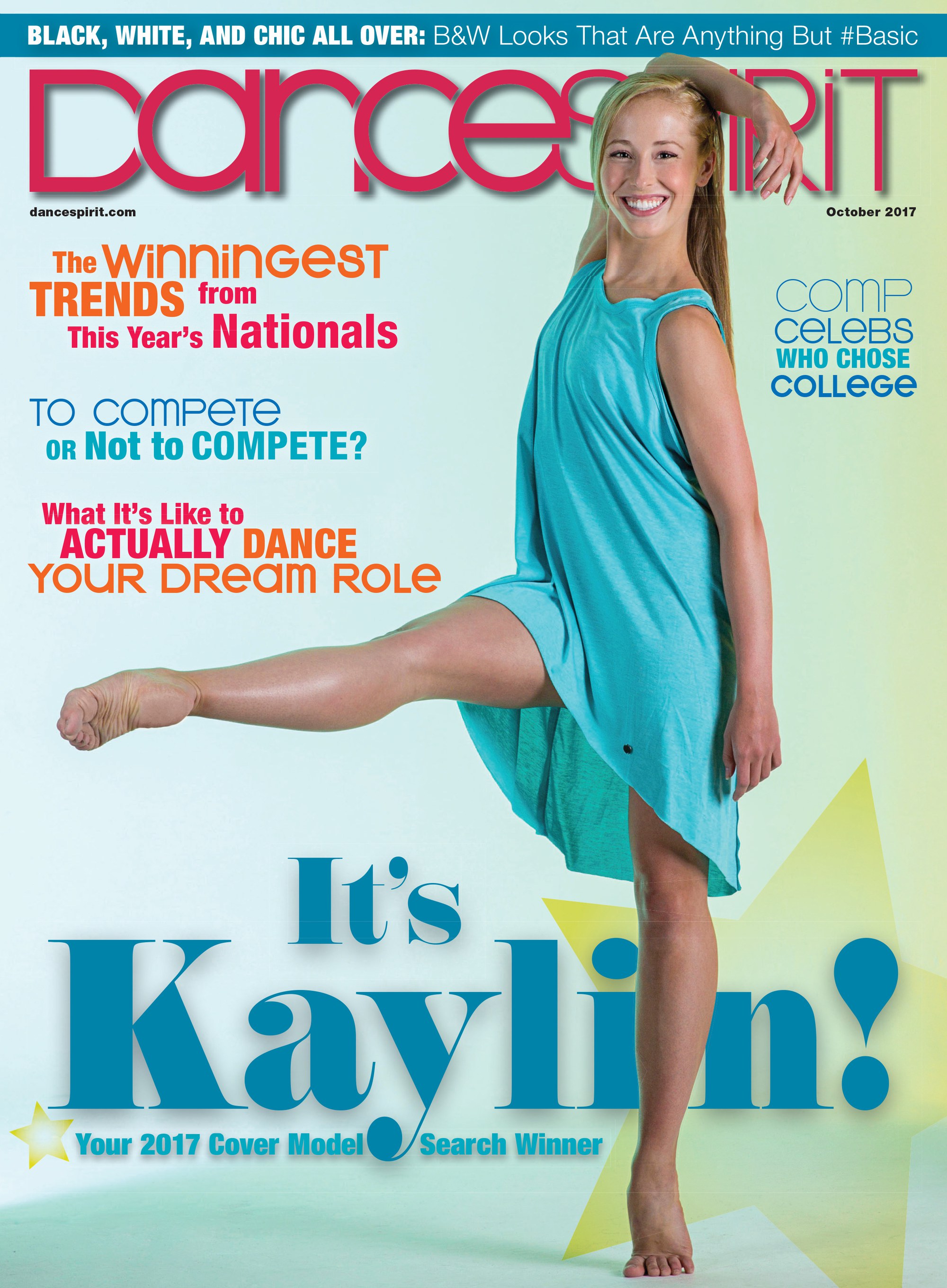 Get Dance Spirit in your inbox