Hydration Station, Summer Party Survival Guide and More
Hydration Station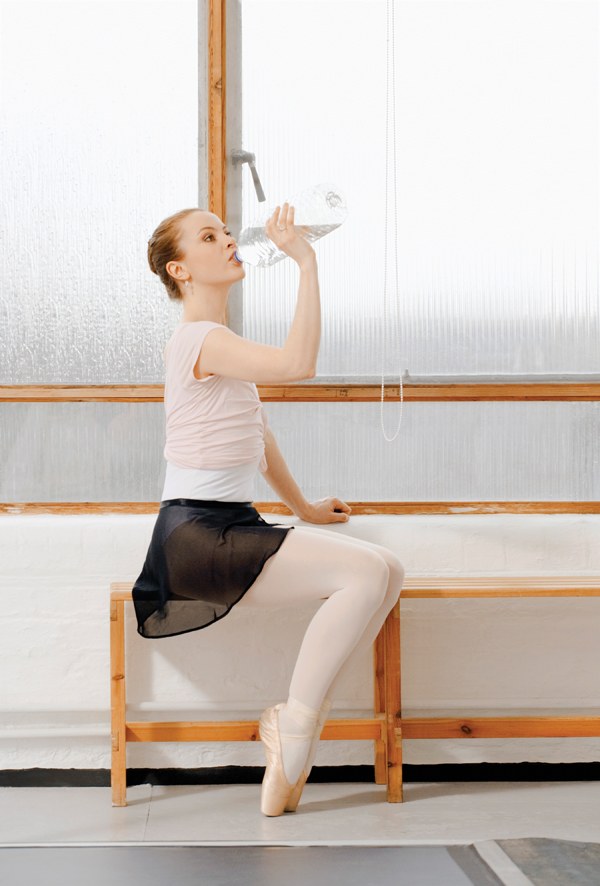 Drink up!
(Photo courtesy Thinkstock.com)
Water is so much more than just a thirst quencher. Here are six reasons to drink more of it this summer.
1) It washes your skin from the inside out. Drinking water flushes out acne-causing toxins, leaving you with beautifully clear skin.
2) It helps you stay regular. When you're dehydrated, your body pulls water from your stool, which can lead to constipation. No one wants that! Drinking water helps keep things moving.
3) It fights fatigue. Whether it's school or dance, an extra bottle of water can help you power through that last part of class.
4) It prevents mood swings. Feeling especially irritable? You may be dehydrated. Grab a glass of water to lighten up.
5) It helps you practice self-control. It's common to mistake thirst for hunger. Get enough water, and you'll be less likely to overeat.
6) It protects your joints and muscles. Water makes them more pliable and less likely to strain or tear.
Did you know?
Eating slowly may help you eat more consciously. According to a study in the Journal of the Academy of Nutrition and Dietetics, eating slowly gives your body more time to sense when it's full—and to stop before it's too full. Slow eaters might also consume more water throughout a meal, which adds to their feelings of fullness.
Summer Party Survival Guide
Fire up the grill—it's barbecue season! DS talked to Peggy Swistak, registered dietitian for Pacific Northwest Ballet, for advice on how to enjoy a day of BBQ-hopping while still getting the nutrition you need to fuel your dancer body.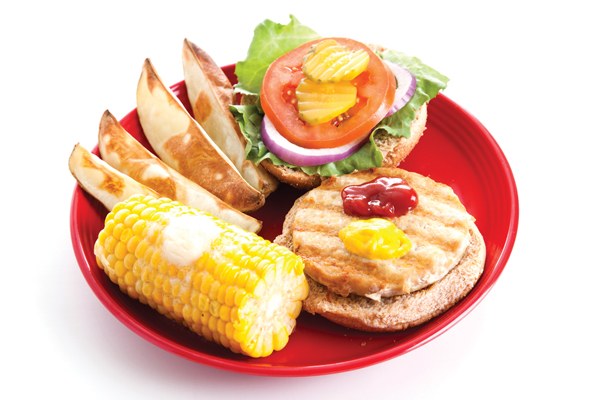 (Photo courtesy Thinkstock.com)
Eat before you go. Grab a piece of fruit, a small salad or a yogurt to get your day of eating started on a healthy note.
Keep an eye on portions. Swistak recommends sticking to half a cup, about the size of your fist, for scoopable items, and a palm-sized portion for protein. Fruits and veggies? "Go nuts," Swistak says.
Skip seconds. It's often that second plate that sends you from satisfied to uncomfortably full.
Take control of your food. "Consider setting aside the more fatty components of a dish, such as the skin on chicken or the top crust on pie," Swistak says. Plus, if you take a bite of something and don't like it, you don't have to finish it.
Steer clear of the scale. One meal won't make you gain weight—anything the scale shows post-BBQ is most likely water. "So calm down and enjoy yourself," Swistak says. "Just don't go crazy!"
Mosquito bite? Tame the itch with an icepack. It will numb the nerves for immediate relief while also reducing inflammation.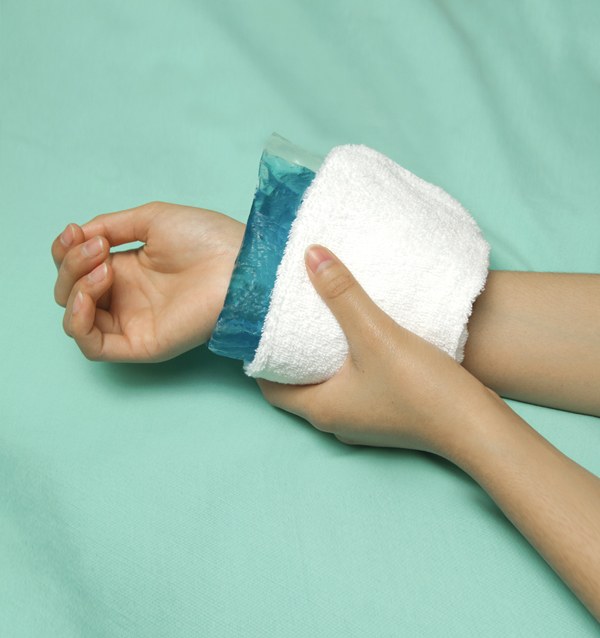 (Photo courtesy Thinkstock.com)
Dance is a powerful form of expression, and Ahmad Joudeh is using its influence to promote peace.
The 27-year-old is a Palestinian refugee, whose decision to pursue his passion for ballet has made him the target of death threats from terrorist organizations. Despite the danger, Joudeh has decided to continue on his path as a dancer, using his performances as an opportunity to spread a message of peace and cultural awareness.
Keep reading...
Show less
A dance photo of Averi Hodgson (courtesy of Cortney Hodgson)
For 14-year-old Averi Hodgson, focusing on her ballet training while growing up was never easy: She's suffered from epilepsy since she was in first grade, and later, she was also diagnosed with scoliosis. Here, she tells her story of perseverance—and how her determination earned her a spot at the School of American Ballet's 2017 summer intensive.
Keep reading...
Show less
CBS
"Late Late Show" host James Corden was one of the many, many people shocked by President Trump's sudden decision to ban transgender people from the military yesterday. And he decided to voice his outrage in the way most likely to rile a President who's uncomfortable with anything "un-manly": through a big, beautiful, extra-sparkly song-and-dance routine.
Keep reading...
Show less
Jul. 25, 2017 05:04PM EST


Get Dance Spirit in your inbox