Refresh and Go
After workin' up a sweat in rehearsal, the last thing you want to do is hit the town looking like a mess. Follow these pointers so you can kill it in class and still look like a rock star later.—Michael Anne Bailey
How do I fix my...
Hair?
Use a wide-tooth comb to detangle your mane. Spray dry shampoo on your roots and flip your head upside down to create volume while massaging in the product. (We love Batiste dry shampoo!) Smooth greasy bangs by combing them to one side. Secure with a headband. (Good old-fashioned baby powder can be used in place of dry shampoo.)
Face?
Remove oil, sweat and makeup smudges with disposable cloths. (We're fans of Olay Daily Facials Hydrating Cleansing Cloths.) Apply a dry foundation powder to even out blotches, but skip blush if you're still flushed. Don't underestimate the power of a bit of mascara and tinted lip balm to bring out your features!
Body?
Begin by using baby wipes to give yourself a quick faux shower, removing smelly sweat. Next, apply deodorant and slather on scented body lotion (our fave is Victoria's Secret Cocoa Butter Sensuous Escape Deep-Nourishing Body Lotion). Bring a change of underwear and a plastic bag for your sweaty clothes.
Feet?
After a tough rehearsal, your feet are going to be begging for some love. Use a baby wipe to rid them of any lint or dirt you may have picked up from the studio floor. Freshen them up with a foot deodorant powder, cream or spray to get that just-showered feeling. We recommend Crystal Foot Deodorant Spray because it kills odors and helps control athlete's foot.
Good Posture=More Confidence!
Feel more assertive in the dance studio than in history class? The difference could be in the way you're carrying yourself. A new study in the
European Journal of Social Psychology shows that correct posture contributes to personal confidence, whereas poor posture can promote uncertainty and a lower self-image. According to Kay Sandel, artist in residence at Dance Anatomy and Kinesiology at Oklahoma City University, this concept is only natural: When you hold your back upright, it allows the proper amount of blood and oxygen to flow to the brain. This yields both physical and mental benefits. So don't reserve great posture for technique class. Carry that ballet body proudly from school to dance to the mall, and enjoy your newly confident self!—Ashley Rivers
Here are Sandel's tips to develop the greatest, straightest posture ever:
Get to know your iliopsoas, one of the muscles that helps you rotate your legs. If this muscle is short, it can cause a swayed back. Doing lunges will help to lengthen these muscles.
Pretend that you're suspended from a piece of elastic in the clouds. This allows your bones to naturally come into perfect alignment. Don't forget your "best friends," your abdominal muscles. They control the alignment between your rib cage and pelvis.
The "rolling like a ball" Pilates exercise (round your back, cradle your knees to your chest and rock using your abs to stabilize you) will lengthen your lower-back muscles, which decreases the likelihood that you'll hyperextend your back.
The Truth About Almonds
A study done by The Nurses' Health Study found that people who frequently eat almonds are thinner than people who almost never consume them. Rich in antioxidants and loaded with protein, 20 almonds a day will help keep you full and looking fabulous! Choose raw almonds over the roasted kind to reap the most benefits.—Michael Anne
Did You Know?
According to a recent study, the increase of aches and pains we feel in our backs during the winter months is directly correlated to a lack of vitamin D. Our bodies make vitamin D after exposure to the sun's ultraviolet rays. So in the winter when you spend more time indoors, consider taking a supplement to get at least 10 micrograms of the sunshine vitamin  consult your doctor first.) Or eat salmon or drink milk for extra vitamin D.
From top: Photo by Steve Vaccariello; iStock
Since the NYC premiere of Alexei Ratmansky's Whipped Cream at American Ballet Theatre's spring gala Monday night, the DS editors haven't stopped talking about its creepy-cute sets and costumes, created by artist Mark Ryden. Well, the obsession is about to get even crazier, because we just heard that Ryden's artwork for the ballet is now on display in not one, but TWO locations in NYC.
Keep reading...
Show less
May. 26, 2017 11:32AM EST
Self magazine
Keep reading...
Show less
May. 25, 2017 02:39PM EST
Joe Toreno
Keep reading...
Show less
May. 24, 2017 04:44PM EST
Photo by ABC/Eric McCandless
And that's a wrap on "Dancing with the Stars" Season 24, ladies and gents! It's certainly been one for the books. From injuries to shocking eliminations, let's just say Season 24 has had its emotional ups and downs. But despite all that, the season made for some seriously phenom dancing and some killer performances. And as usual, we've loved watching every second of those cha chas, foxtrots, and waltzes.
Let's get right to the exciting stuff, though: Last night's winning couple of "Dancing with the Stars" is...
Keep reading...
Show less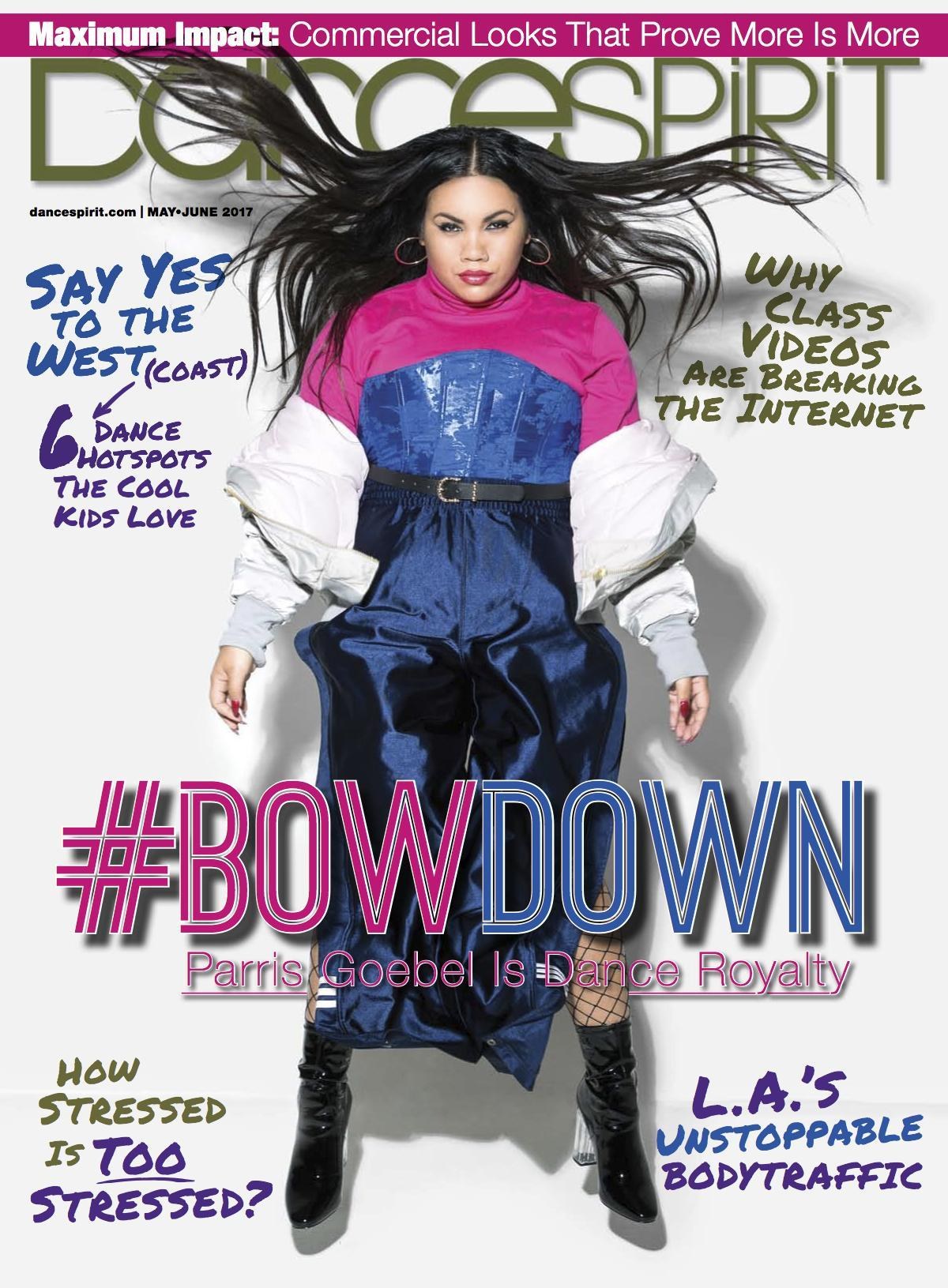 Get Dance Spirit in your inbox