Health Crimes, Ballerina Baldness and more
Just How Healthy Are You?
Are you committing some of the most common health crimes? Take this quiz to find out.
1. It's the week before your big performance and your costume feels a bit snug. You decide to…
a. cut all carbs out of your diet.
b. skip second helpings and desserts.
c. eat nothing but grapefruit and carrots until opening night.
2. You light up a cigarette…
a. occasionally at parties.
b. never!
c. a few times a day.
3. The sun is shining and you can't wait to get to the pool! The first thing you do when you get there is…
a. apply your regular face moisturizer, which contains SPF 15.
b. lather SPF 30 all over your body and throw on your favorite baseball cap.
c. drench yourself with tanning oil and drag your lounge chair into direct sunlight.
4. When you leave your house in the morning, you…
a. grab an apple and a can of diet soda for a quick breakfast on the go.
b. take the time to eat a balanced breakfast: an egg-white omelet, a slice of whole-wheat toast and a glass of O.J.
c. feel too frantic after sleeping through your alarm to even think about food.
5. You're in the driver's seat on your way home from rehearsal when your cell phone rings. You…
a. text your boyfriend that you'll call him back.
b. ignore the call and return it when you get home.
c. fish your cell out of your dance bag, and then chat for the rest of the ride.
Mostly A's: Room to improve
Crimes like cutting carbs, smoking occasionally and texting behind the wheel may not seem like a huge deal, but they can cause you to gain back more weight than you originally lost, trigger a nicotine addiction and put yourself (and others) in danger on the road.
Mostly B's: Keep it up
You're on your way to a happy and healthy life. Jump-starting your metabolism each morning by eating that balanced breakfast is one habit you should never quit.
Mostly C's: Time for an intervention
It's time to change your habits. Never use your cell while driving—it makes you four times more likely to crash. When it comes to spraying on all of that tanning oil, we have two words for you: skin cancer. And never skip meals—six small meals a day actually speeds up your metabolism.
Ballerina Baldness
Traction Alopecia, nicknamed "ballerina baldness," is an alarming condition in which a person experiences temporary hair loss after pulling her hair tightly in the same direction over and over. But don't worry—it's preventable! Simply switch up your style in order to change the direction in which your hair is pulled each day. Left-side bun, right-side bun, high bun, low bun, left part, right part—the options are endless!
Did You Know?
Crossing your legs at the knees when sitting reduces leg circulation and can cause varicose veins. Not pretty! Next time you sit, try crossing your legs loosely at the ankles for a ladylike alternative that won't cause any damage.
Quick Tip
Put freshly minced garlic cloves in your socks and wear them overnight—the garlic will kill the fungi that cause athlete's foot. Repeat for 7 to 10 days until your athlete's foot is gone. And don't forget to wash your stinky feet!
Win It
Sep. 05, 2017 12:10PM EST
Photos by Erin Baiano
It's time to get your pirouette on! From September 5th to September 30th, we're hosting a contest to find out who's the best turner of them all.

Put together your most impressive turning combo. Post a video online. Share your turns with us and thousands of other dancers around the world. And if our editors think you're the top turner, you'll win a fabulous prize.
Keep reading...
Show less
All of 18-year-old Kaylin Maggard's dreams—from scoring the title of National Senior Outstanding Dancer at New York City Dance Alliance Nationals to winning the 2017 Dance Spirit Cover Model Search—are coming true. And to anyone who knows the gorgeous contemporary dancer, that's no surprise.
From the moment the Dance Spirit staff met Kaylin, it was obvious her humility and talent would take her far. Not only did she go full-out during the photo shoot and class at Broadway Dance Center, but she was always cheering on, laughing with, and supporting her fellow CMS contestants Haley Hartsfield and Michelle Quiner. During the voting period, the social media world was abuzz with praise for her work ethic, positive attitude, and generosity.
Since her CMS trip to NYC, Kaylin's moved from her hometown of Columbia, MO, to the Big Apple for her freshman year at Juilliard, and is busy getting acquainted with the city. As for the future? She's taking it one opportunity at a time, but something tells us we'll be seeing this contemporary queen reach new heights every year.
Keep reading...
Show less
J.Crew's putting a whole new spin on its brand —literally. The popular clothing line's inspired ad campaign has a group of cute male models showing off their best moves in a series of playful dance battles. When we saw one of those models throw down the gauntlet with a rather impressive series of chaîné turns, we knew he had to be a trained dancer, and we were right: He's former New York City Ballet corps member Joshua Thew. Dancer and model Smith Reesie also shows off in a seriously impressive freestyle.
Keep reading...
Show less
Lindsey Stirling and Mark Ballas in the Season 25 premiere of "Dancing with the Stars" (Eric McCandless/ABC)
It's fall! The leaves are changing, everything everywhere is pumpkin-spice flavored—and "Dancing with the Stars" is back on the air. For the 25th time. Season TWENTY-FIVE, y'all: Here we go.
Keep reading...
Show less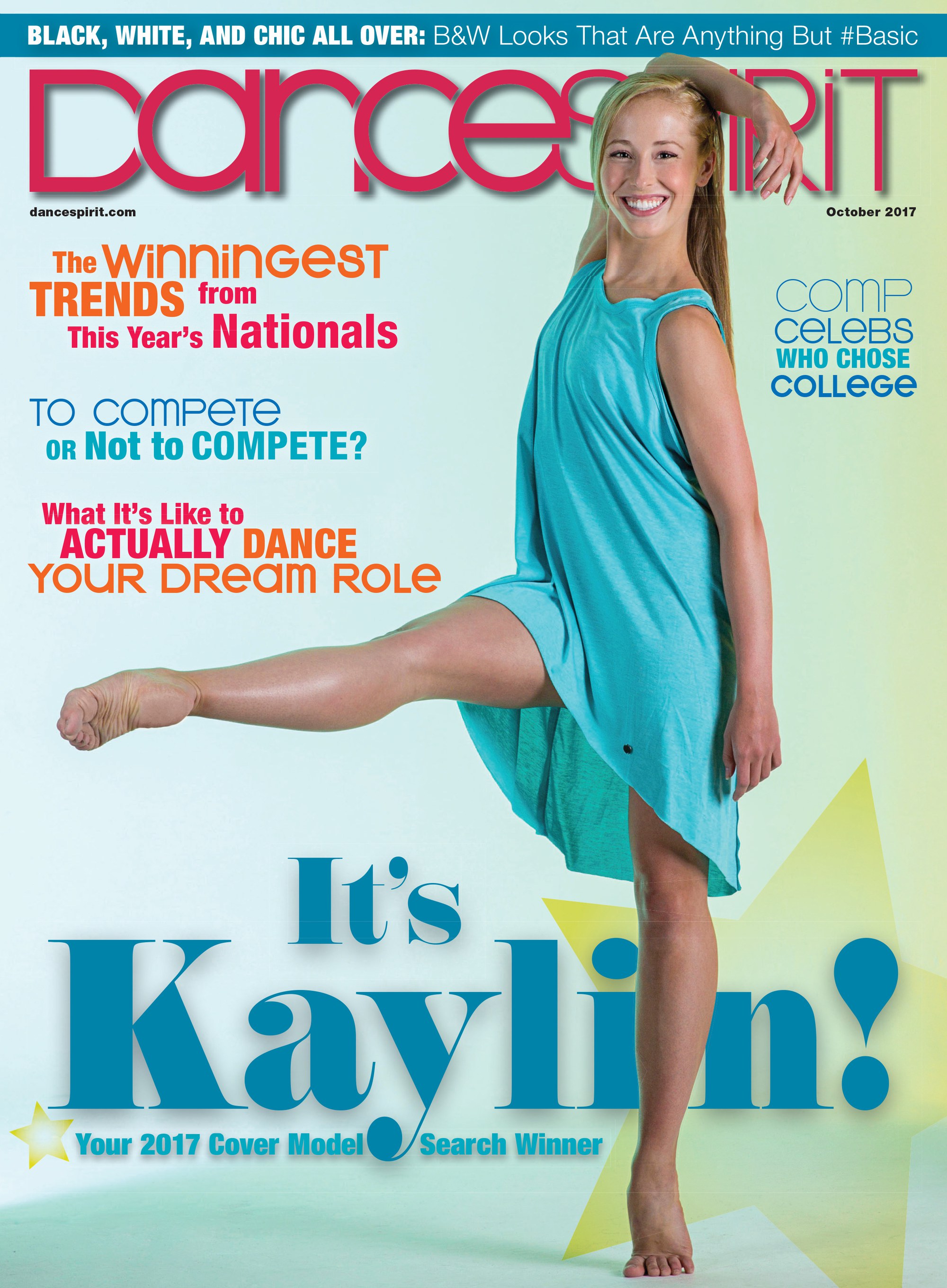 Get Dance Spirit in your inbox