Just How Healthy Are You?
Are you committing some of the most common health crimes? Take this quiz to find out.
1. It's the week before your big performance and your costume feels a bit snug. You decide to…
a. cut all carbs out of your diet.
b. skip second helpings and desserts.
c. eat nothing but grapefruit and carrots until opening night.
2. You light up a cigarette…
a. occasionally at parties.
b. never!
c. a few times a day.
3. The sun is shining and you can't wait to get to the pool! The first thing you do when you get there is…
a. apply your regular face moisturizer, which contains SPF 15.
b. lather SPF 30 all over your body and throw on your favorite baseball cap.
c. drench yourself with tanning oil and drag your lounge chair into direct sunlight.
4. When you leave your house in the morning, you…
a. grab an apple and a can of diet soda for a quick breakfast on the go.
b. take the time to eat a balanced breakfast: an egg-white omelet, a slice of whole-wheat toast and a glass of O.J.
c. feel too frantic after sleeping through your alarm to even think about food.
5. You're in the driver's seat on your way home from rehearsal when your cell phone rings. You…
a. text your boyfriend that you'll call him back.
b. ignore the call and return it when you get home.
c. fish your cell out of your dance bag, and then chat for the rest of the ride.
Mostly A's: Room to improve
Crimes like cutting carbs, smoking occasionally and texting behind the wheel may not seem like a huge deal, but they can cause you to gain back more weight than you originally lost, trigger a nicotine addiction and put yourself (and others) in danger on the road.
Mostly B's: Keep it up
You're on your way to a happy and healthy life. Jump-starting your metabolism each morning by eating that balanced breakfast is one habit you should never quit.
Mostly C's: Time for an intervention
It's time to change your habits. Never use your cell while driving—it makes you four times more likely to crash. When it comes to spraying on all of that tanning oil, we have two words for you: skin cancer. And never skip meals—six small meals a day actually speeds up your metabolism.
Ballerina Baldness
Traction Alopecia, nicknamed "ballerina baldness," is an alarming condition in which a person experiences temporary hair loss after pulling her hair tightly in the same direction over and over. But don't worry—it's preventable! Simply switch up your style in order to change the direction in which your hair is pulled each day. Left-side bun, right-side bun, high bun, low bun, left part, right part—the options are endless!
Did You Know?
Crossing your legs at the knees when sitting reduces leg circulation and can cause varicose veins. Not pretty! Next time you sit, try crossing your legs loosely at the ankles for a ladylike alternative that won't cause any damage.
Quick Tip
Put freshly minced garlic cloves in your socks and wear them overnight—the garlic will kill the fungi that cause athlete's foot. Repeat for 7 to 10 days until your athlete's foot is gone. And don't forget to wash your stinky feet!
Photo by ABC/Eric McCandless
And that's a wrap on "Dancing with the Stars" Season 24, ladies and gents! It's certainly been one for the books. From injuries to shocking eliminations, let's just say Season 24 has had its emotional ups and downs. But despite all that, the season made for some seriously phenom dancing and some killer performances. And as usual, we've loved watching every second of those cha chas, foxtrots, and waltzes.
Let's get right to the exciting stuff, though: Last night's winning couple of "Dancing with the Stars" is...
Keep reading...
Show less
May. 23, 2017 01:11PM EST
Via @quinn_starner on Instagram
Nearly 80,000 dance-loving Instagram followers can't be wrong: Quinn Starner is one to watch. And what's just as impressive as the 15-year-old's rabid online following is her ever-growing list of competition accolades. Quinn, who trains at Indiana Ballet Conservatory and Stars Dance Company, been named first runner-up at The Dance Awards for two years in a row (as a junior and a teen); was the 2016 West Coast Dance Explosion Teen National Champion; earned first place in contemporary and third place in the classical division at Youth America Grand Prix Regionals in Pittsburgh last year; has won the Grand Prix Award at ADC|IBC; and was a gold medalist at World Ballet Art Competition Grand Prix. Plus, she made it to the Academy round on last year's "So You Think You Can Dance: The Next Generation," and has performed as Clara in the Radio City Christmas Spectacular. Here's what Quinn has to say about her favorite songs, teachers, and career highlights.
Keep reading...
Show less
May. 23, 2017 02:34PM EST
NBC
Want a chance to get personally involved in the HOTLY anticipated TV show "World of Dance"? Of course you do. That's why J. Lo. and the rest of the "WOD" team have launched an interactive version of the upcoming NBC series that lets Snapchatters get in on the action.
Keep reading...
Show less
May. 22, 2017 02:07PM EST
On Saturday morning, Russell Horning—aka 15-year-old Instagram king @i_got_barzz—was already kind of famous. His admittedly bad but weirdly mesmerizing dance videos had earned him shoutouts from the likes of Rihanna (and dance tributes from the likes of Josh Killacky).
But by Sunday morning? By Sunday morning, Russell Got Barzz had reached an entirely different level of memedom. Because Katy Perry tapped the teen—signature backpack and all—to perform "Swish Swish" with her on "Saturday Night Live." And the internet lost its darn mind.
Keep reading...
Show less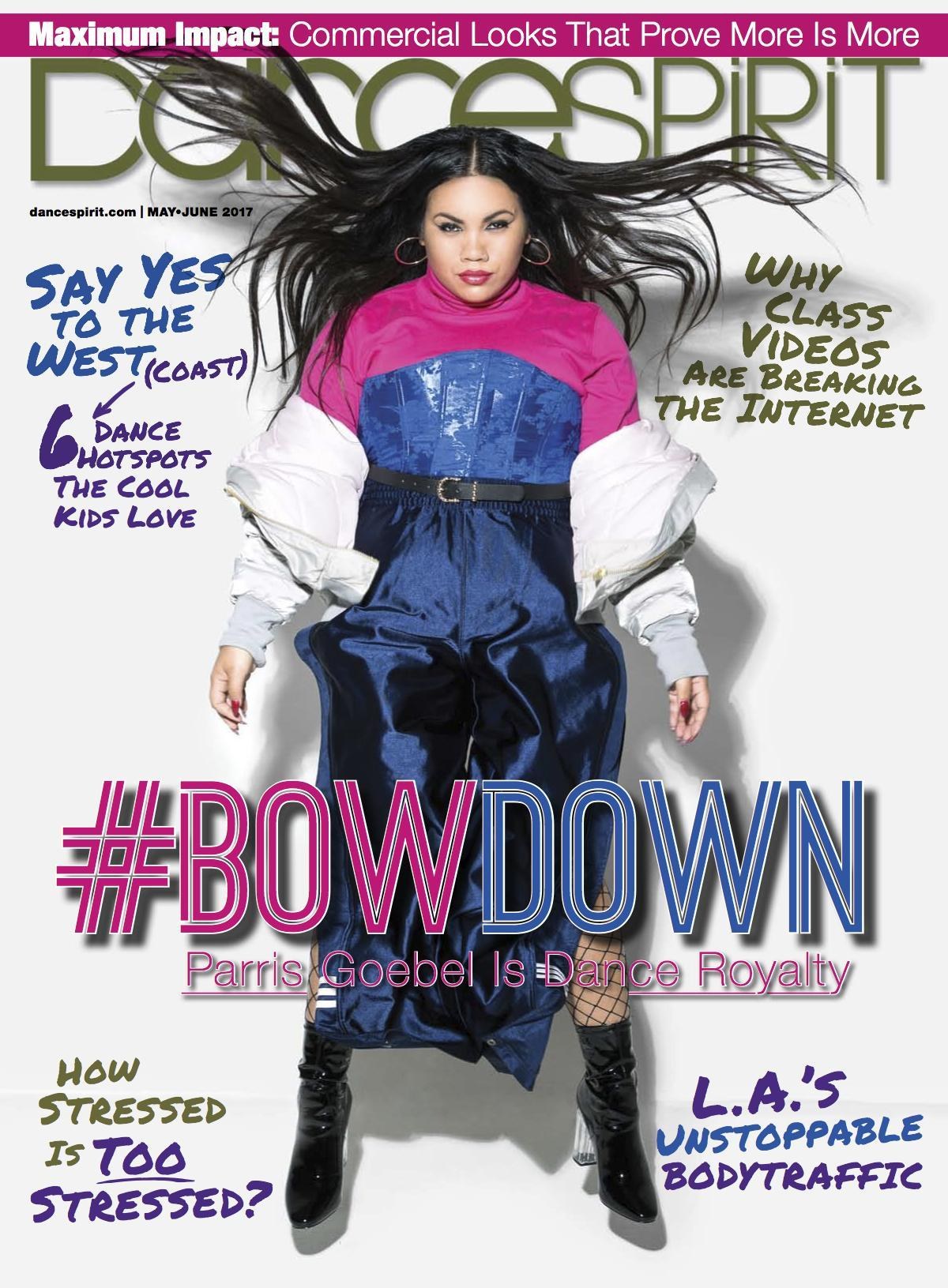 Get Dance Spirit in your inbox