It's the week before your period and your year-end recital. You're cramping like crazy and feeling super bloated, but you have to get through dress rehearsal tomorrow. Try these prescription-free tips to reduce your PMS pains. You'll feel performance-perfect in no time.
Make Smart Food Choices
By eating a diet high in B vitamins, calcium and zinc, and limiting your intake of salt, sugar and caffeine, you can lessen the severity of your cramps and reduce bloating. Bananas, milk and peanuts are packed with cramp-busting nutrients.
Find your body's perfect temp
A heating pad or an ice pack placed on your stomach or lower back can alleviate period-related discomfort. Try switching between hot and cold until you find the temperature that offers the greatest relief.
Soak in a Warm Bath
Settle into a steamy bath and feel all your pains float away. Adding a few drops of lavender essential oil will help you unwind, and when you relax your cramps will, too.
Get Some Exercise
It may seem like the last thing you want to do, but breaking a sweat can help relieve your cramping, since working out burns up cramp-inducing chemicals. So get off the couch and get moving!
Bruise Be Gone
After months of rehearsals, you deserve a night out with the girls. But as you slip into your fave LBD, you find you're covered in bruises from tough floor work—not so hot. Try applying a little arnica cream to your bruises and  your legs will be looking great in no time. It's a pain-relieving anti-inflammatory that also reduces skin discoloration.
Our pick: Boiron Arnicare Cream
Makeup Mayhem
Mascara, blush, bronzer, lipstick, glitter—recitals mean lots of makeup. But before passing your cosmetic bag around the dressing room, be sure to set aside your liquid-based products and applicators (brushes and sponges). They spread germs easily, and you definitely don't want conjunctivitis (pink eye), cold sores or the flu floating around!
Share: blush, stick foundation, eye shadow, face powder
Don't Share: mascara, eyeliner, lipstick, lip gloss
Did You Know?
Sewing moleskin to the inside edges of your bedazzled costume will help you avoid the dreaded "sequin itch." That's right: no more scratching or chafing. Take that, sequins!
By laughing just 10 to 15 minutes each day (not all at once), you can burn 10 to 40 calories. So crack a joke and get giggling!
Win It
Sep. 05, 2017 12:10PM EST
Photos by Erin Baiano
It's time to get your pirouette on! From September 5th to September 30th, we're hosting a contest to find out who's the best turner of them all.

Put together your most impressive turning combo. Post a video online. Share your turns with us and thousands of other dancers around the world. And if our editors think you're the top turner, you'll win a fabulous prize.
Keep reading...
Show less
All of 18-year-old Kaylin Maggard's dreams—from scoring the title of National Senior Outstanding Dancer at New York City Dance Alliance Nationals to winning the 2017 Dance Spirit Cover Model Search—are coming true. And to anyone who knows the gorgeous contemporary dancer, that's no surprise.
From the moment the Dance Spirit staff met Kaylin, it was obvious her humility and talent would take her far. Not only did she go full-out during the photo shoot and class at Broadway Dance Center, but she was always cheering on, laughing with, and supporting her fellow CMS contestants Haley Hartsfield and Michelle Quiner. During the voting period, the social media world was abuzz with praise for her work ethic, positive attitude, and generosity.
Since her CMS trip to NYC, Kaylin's moved from her hometown of Columbia, MO, to the Big Apple for her freshman year at Juilliard, and is busy getting acquainted with the city. As for the future? She's taking it one opportunity at a time, but something tells us we'll be seeing this contemporary queen reach new heights every year.
Keep reading...
Show less
New York City principal Lauren Lovette has become an icon thanks to her emotional maturity and exceptional musicality. The 26-year-old quickly rose through the ranks after joining the company as an apprentice in 2009, reaching principal status in 2015. A Thousand Oaks, CA, native, Lovette started studying ballet seriously at age 11, at the Cary Ballet Conservatory in Cary, NC. After attending two summer courses at the School of American Ballet, she enrolled as a full-time student in 2006. Last year, she made her choreographic debut with For Clara, her first piece for NYCB. Catch her latest work this month during the company's fall season. —Courtney Bowers
Keep reading...
Show less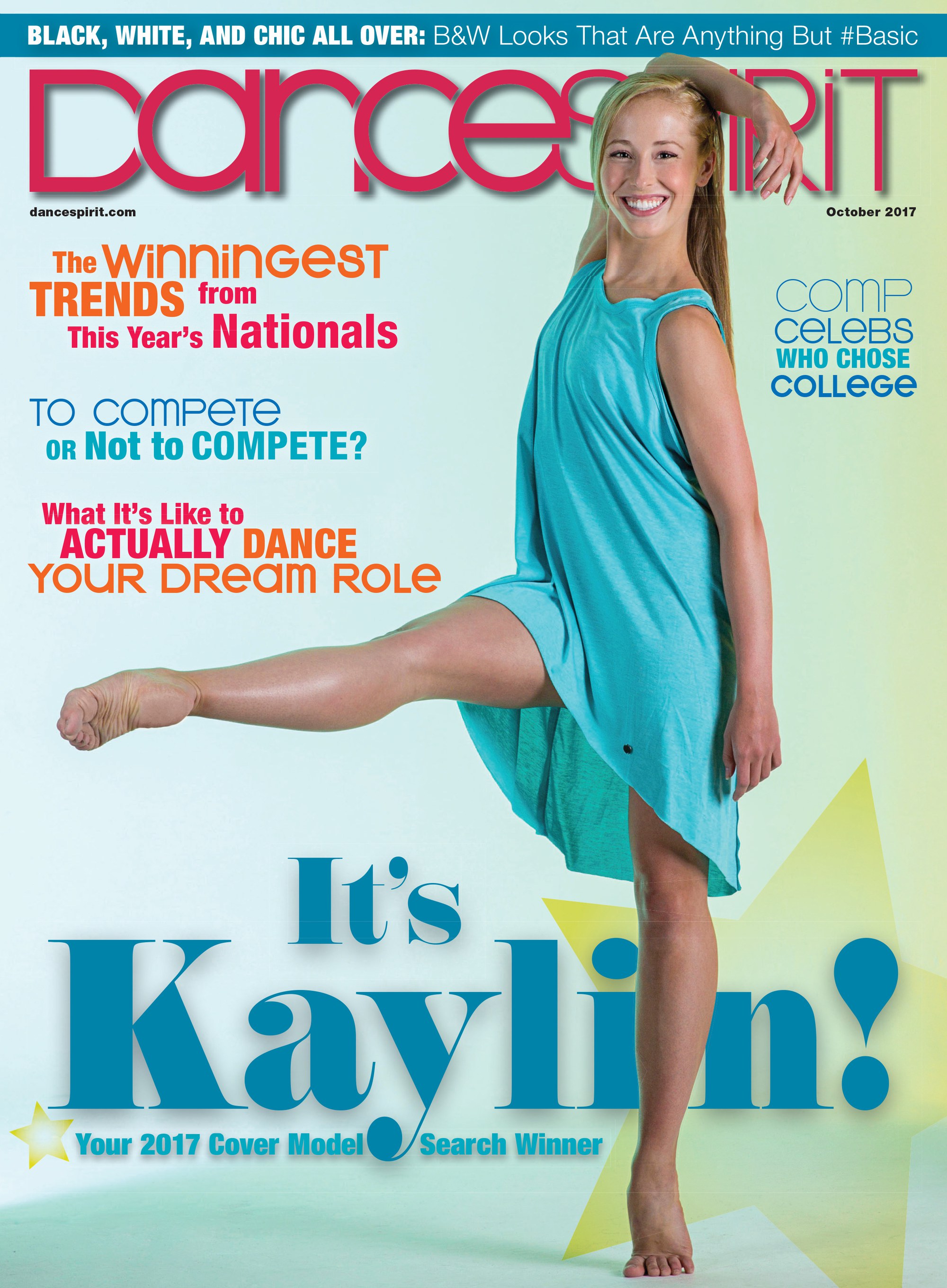 Get Dance Spirit in your inbox