Power Breakfast Recipes
School is back in session, and your alarm is going off earlier while rehearsals and homework are keeping you up later. As tempting as it may be to hit the snooze button in the morning, it'll be worth your while to use those extra five minutes to fuel up with the most important meal of the day. Start your morning with one of these quick and easy breakfast ideas. Chock-full of protein and low in fat, these healthy and satisfying recipes will give you the energy you need to get you through to your last class.
Waffles
Top two whole-wheat waffles with one cup of low-fat Greek yogurt and sliced berries. We love Kellogg's Eggo Nutri-Grain Whole-Wheat Waffles because they toast quickly and are super yummy.
Smoothie
Blend a large frozen banana, one-half cup of low-fat Greek yogurt, one-half cup of skim milk, a tablespoon of peanut or almond butter and a
tablespoon of chocolate syrup.
Tip: When your bananas begin to turn brown, peel them, cut them into quarters and freeze them in a plastic bag. They'll keep for up to two months.
Egg Sandwich
Top a whole-wheat English muffin with a large scrambled egg, three slices of a Granny Smith apple and a slice of sharp cheddar cheese.
Tip: For an extra-quick scramble, crack an egg into a mug, beat with a fork and microwave for about 45 seconds until set.
Yogurt Bowl
Mix one cup of low-fat yogurt with berries and one-half cup of a cereal high in fiber and protein, then drizzle with honey. Try Kashi's GOLEAN Crisp! Toasted Berry Crumble.
Stressed? Call Mom!
We all know the feeling: You've been cut at an audition and are devastated—until you hug your mom. Suddenly, you feel much better! But what happens when your mom's not around? According to a recent study by Seth D. Pollak, PhD, a psychology professor at the University of Wisconsin-Madison, chatting on the phone with your mom can give you the same comfort as her real-life embrace. So the next time you're feeling stressed or down in the dumps, phone home.
Hush Your Hiccups
There's nothing worse than getting the hiccups during a performance. But how do you get rid of them? Try this method by Luc Morris, MD, and colleagues at New York University School of Medicine: Breathe in as deeply as you can and hold it for 10 seconds. Then, without exhaling, breathe in for five more seconds. This will restrict your diaphragm and stop the spasms. Goodbye hiccups!
Did You Know?
A new study conducted at the University of Georgia found that consuming ginger every day could have anti-inflammatory effects, reducing muscle pain caused by strenuous physical activity. Up your daily dose by treating yourself to a cup of ginger tea or adding some fresh ginger to your stir-fry.
Quick Tip: A new study from the University of Essex says that exercising outdoors for just five minutes a day can boost your mental health. So instead of hitting the gym, go for a jog in the park—you'll feel great inside and out!
Much of Janelle Ginestra's career has been about helping others shine. She's dedicated herself to supporting and cheerleading her partner, WilldaBeast Adams; the emerging talents in their dance company, ImmaBEAST; and the countless dancers she inspires at master classes and conventions. Her YouTube channel has become a launching pad for young talents like "Fraternal Twins" Larsen Thompson and Taylor Hatala, thanks to viral videos featuring Ginestra's creative vision.
But Ginestra's a skyrocketing success in her own right—an in-demand choreographer, a social media influencer, and a dance entrepreneur, building a legacy one eight-count at a time. It's time for her turn in the spotlight. And she's more than ready. "I want to be a legend in whatever I do," she says. We'd argue that she already is.
Keep reading...
Show less
For more on choosing whether to compete or not, click here.
I started dance classes at a young age. By the time I was 3, I was training at The Dance Club, and I grew up there. I started with the basics—ballet and jazz—and eventually added tap, tumbling, contemporary, and hip hop.
Early on, I did compete. I remember my first time: I did a trio at a small local competition, and it got first place. The trophy was as tall as I was, and I loved it. I attended conventions as a mini, and had the opportunity to take classes from Travis Wall, Sonya Tayeh, Andy Pellick, and Joey Dowling-Fakhrieh. There was so much variety—I was in awe.
Keep reading...
Show less
For more on choosing whether to compete or not, click here.
My mom was a dancer growing up, and she went on to become a dance teacher, so I've really grown up in the studio. I started classes when I was 2, and by the time I was 9, I was training at The Dance Club and knew I wanted to dedicate all my time to dance.
Keep reading...
Show less
Win It
Oct. 13, 2017 04:31PM EST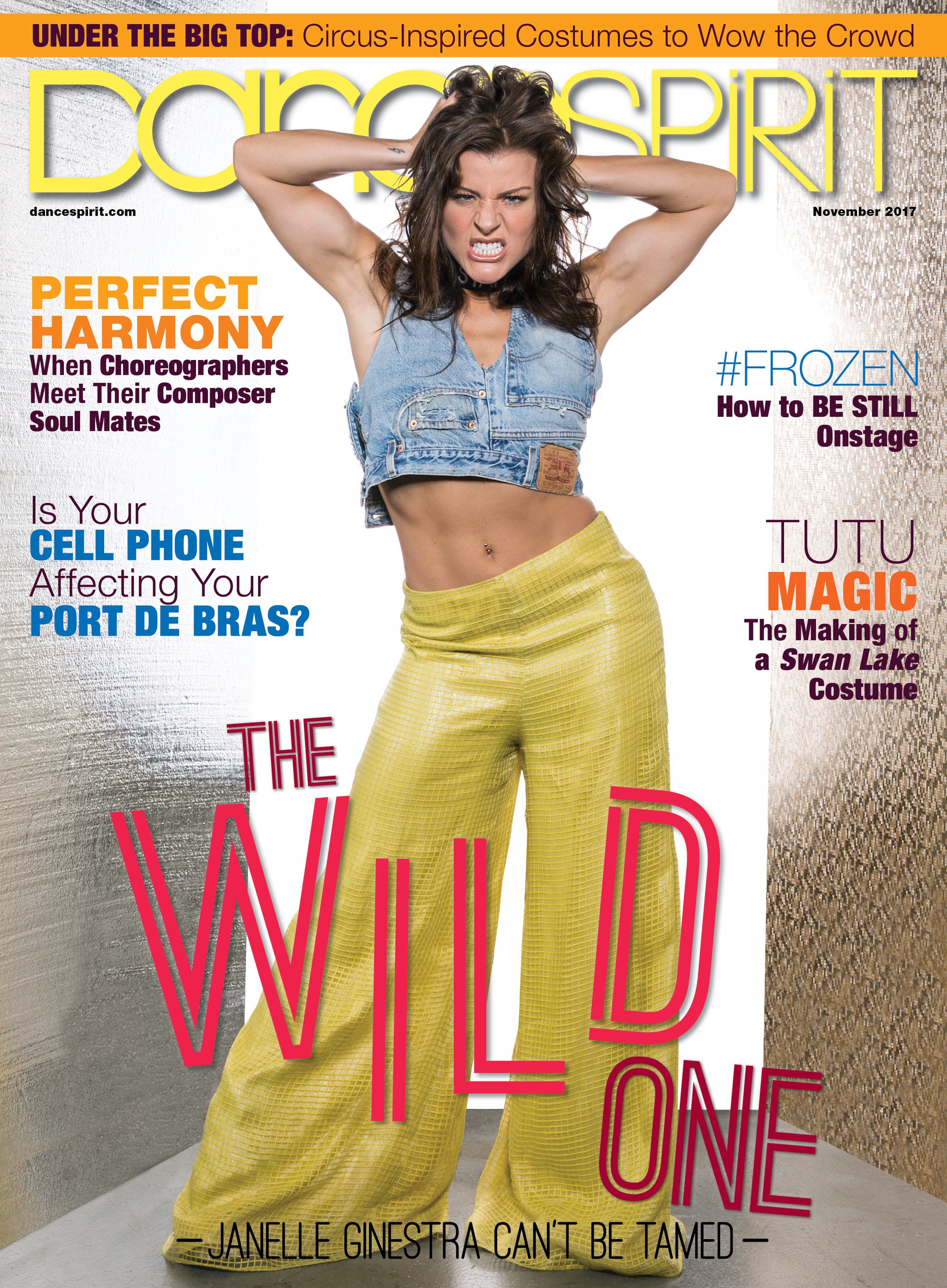 Get Dance Spirit in your inbox