Mar. 23, 2017 06:05AM EST
Bradley Cooper's Ballroom Skills
So, if we started doing a weekly "Ellen DeGeneres amazingness" update, would you all be OK with that? Yes? Good. I thought so.
In that case, here's this week's installment: Bradley Cooper taught Ellen how to waltz on her show a few days ago.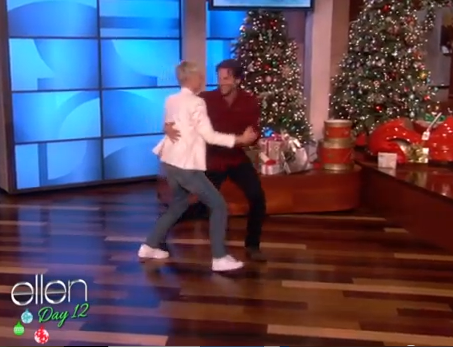 That sounds strange out of context, but if you've seen Silver Linings Playbook, Cooper's latest movie, it makes a bunch of sense. In the film Cooper plays a man who's just returned home from a psychiatric facility, and who rediscovers himself with the help of a) Jennifer Lawrence, who is uh-ma-zing as a depressive widow, and b) ballroom dance. Weird on paper, awesome in reality. Or at least movie reality. (And the film features some legitimate world-class ballroom dancing too, which is fun.)
Anyway, Cooper actually did do a fair amount of dancing in the movie. And if you have any connection to dance, however tenuous it may be, lord knows you're gonna be showing off your moves on "The Ellen DeGeneres Show." Cooper chose to display his skills by giving Ellen a waltz lesson.
The result was equal parts adorable and awkward. Take a look!
Much of Janelle Ginestra's career has been about helping others shine. She's dedicated herself to supporting and cheerleading her partner, WilldaBeast Adams; the emerging talents in their dance company, ImmaBEAST; and the countless dancers she inspires at master classes and conventions. Her YouTube channel has become a launching pad for young talents like "Fraternal Twins" Larsen Thompson and Taylor Hatala, thanks to viral videos featuring Ginestra's creative vision.
But Ginestra's a skyrocketing success in her own right—an in-demand choreographer, a social media influencer, and a dance entrepreneur, building a legacy one eight-count at a time. It's time for her turn in the spotlight. And she's more than ready. "I want to be a legend in whatever I do," she says. We'd argue that she already is.
Keep reading...
Show less
For more on choosing whether to compete or not, click here.
I started dance classes at a young age. By the time I was 3, I was training at The Dance Club, and I grew up there. I started with the basics—ballet and jazz—and eventually added tap, tumbling, contemporary, and hip hop.
Early on, I did compete. I remember my first time: I did a trio at a small local competition, and it got first place. The trophy was as tall as I was, and I loved it. I attended conventions as a mini, and had the opportunity to take classes from Travis Wall, Sonya Tayeh, Andy Pellick, and Joey Dowling-Fakhrieh. There was so much variety—I was in awe.
Keep reading...
Show less
For more on choosing whether to compete or not, click here.
My mom was a dancer growing up, and she went on to become a dance teacher, so I've really grown up in the studio. I started classes when I was 2, and by the time I was 9, I was training at The Dance Club and knew I wanted to dedicate all my time to dance.
Keep reading...
Show less
Win It
Oct. 13, 2017 04:31PM EST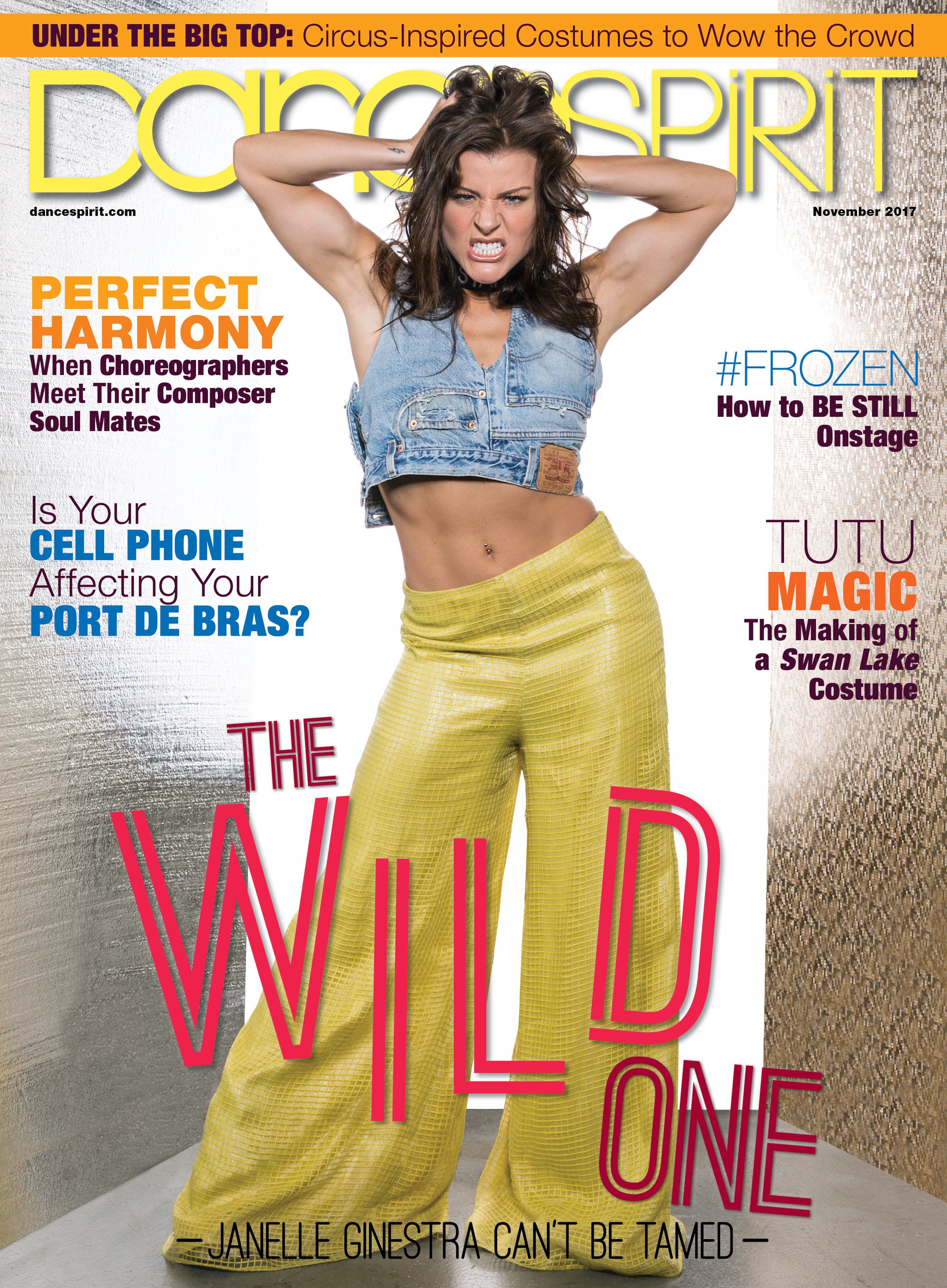 Get Dance Spirit in your inbox